March has really surprised us hasn't it? There were plenty of signs that Spring was in the air, then all of a sudden we are in the dead of Winter again. Well, I am still hoping we aren't far from the warm air and sunshine of Spring. Meanwhile, even with all the snowfall, my trusty March Degustabox arrived on time. My March Degustabox held a lot of NEW delicious treats that I had not had a chance to try. I love being introduced to new products and my March subscription box held delicious treats that soon took my attention off of the icy weather outside.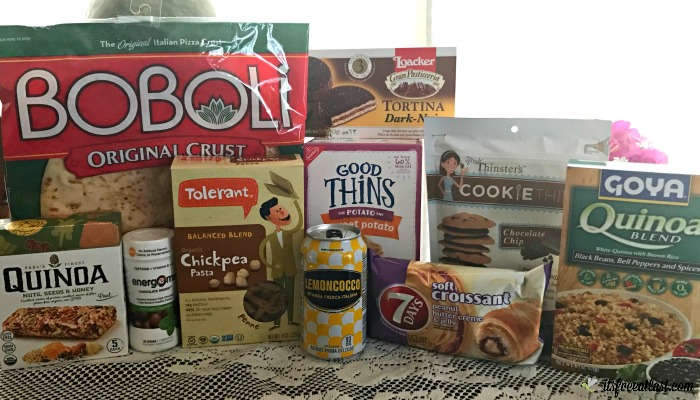 I am excited to show you all the goodies from my Degustabox subscription box for March, especially the new ones! They are so delicious and I know you are going to want to try them! So, without further ado, let's take a look at all the goodies!
March Degustabox Brings Tons of Delicious Treats!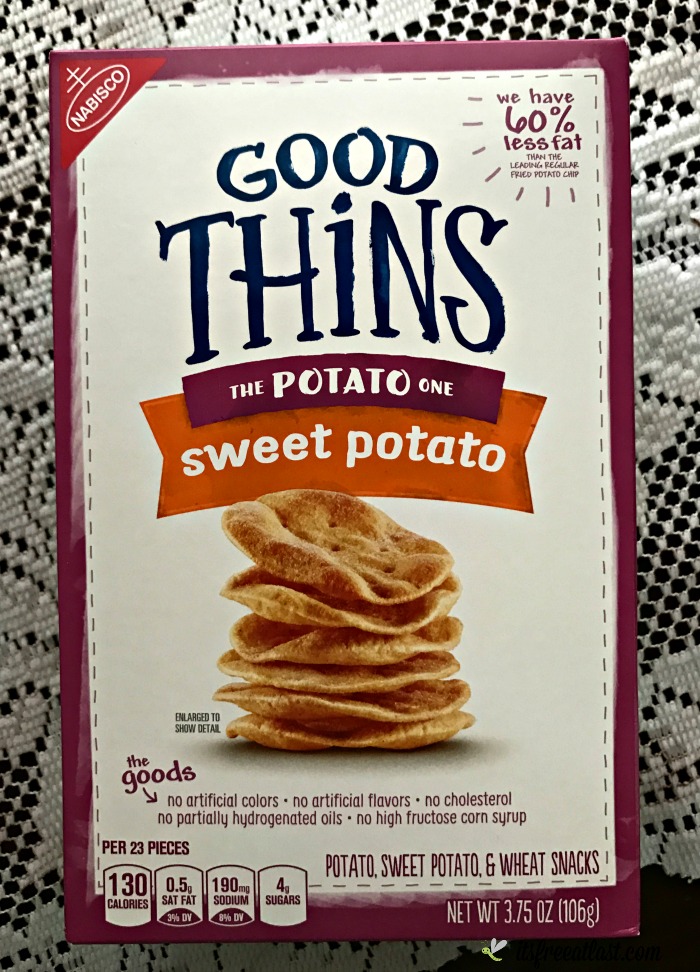 Good Thins – The Potato One Sweet Potato
These yummy sweet potato Good Thins are made with real sweet potatoes. If you love chips, then you will love Good Thins! Good Thins will satisfy your cravings with their crispy texture and delicious taste. Plus, you can feel good about them! They are perfect by themselves or serve with a yummy dip! And, kids will love them tucked in their lunch box!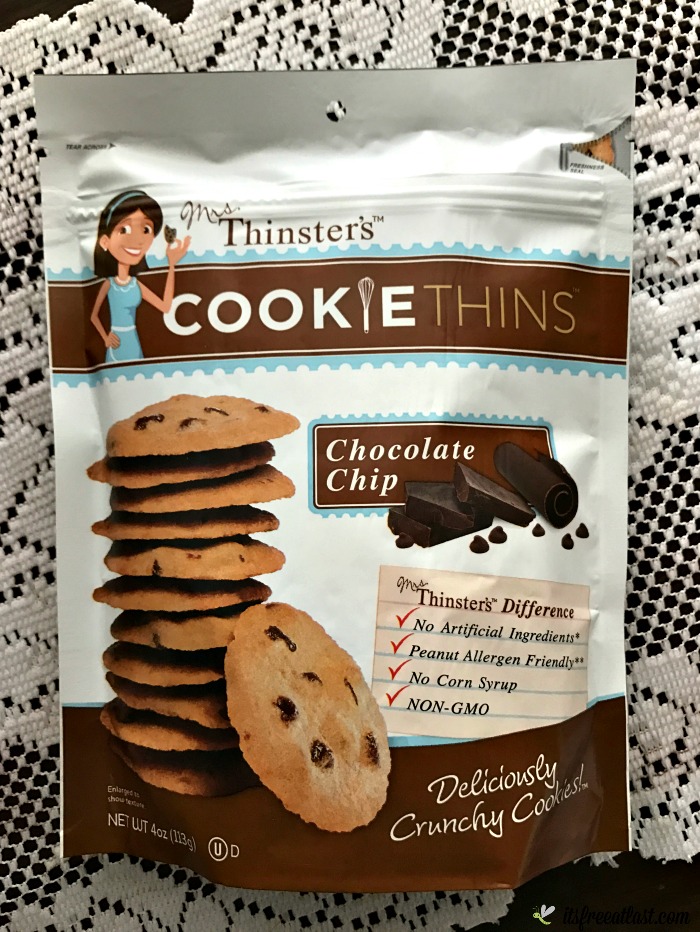 Mrs. Thinster's Chocolate Chip Cookie Thins
Looking for a yummy afternoon snack? Look no further! Mrs. Thinster's Chocolate Chip Cookie Thins is jam-packed with rich, chocolate morsels and mouth watering goodness! They will have you reaching for more and another glass of milk! Perfect to eat alone or dunk into peanut butter, icing, or your favorite chocolate spread. I was so pleased to be introduced to these yummy cookies!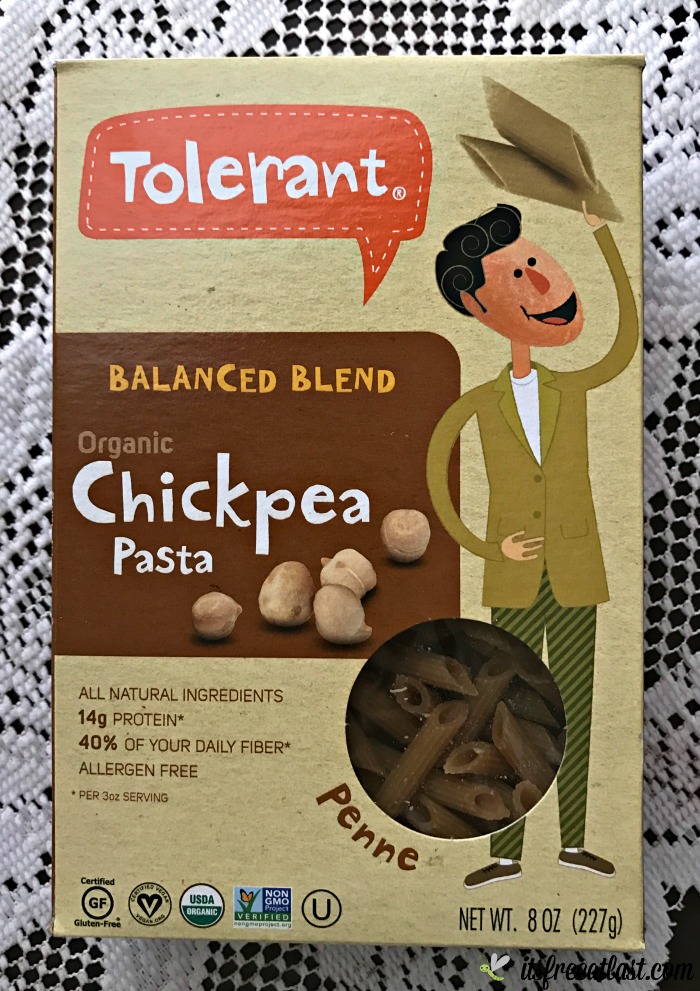 Tolerant Balanced Blend Organic Chickpea Penne
If you are trying to live a healthier lifestyle, you have to try this Tolerant Balanced Blend Organic Chickpea Penne! It takes all-natural legumes and turns them into traditional pasta shapes. Each serving of this yummy organic, legume pasta contains: between 14- 20g of protein, high fiber, a full serving of vegetables and is allergen free. All of their pastas are certified Gluten Free, Organic, Kosher, Vegan, and NON-GMO.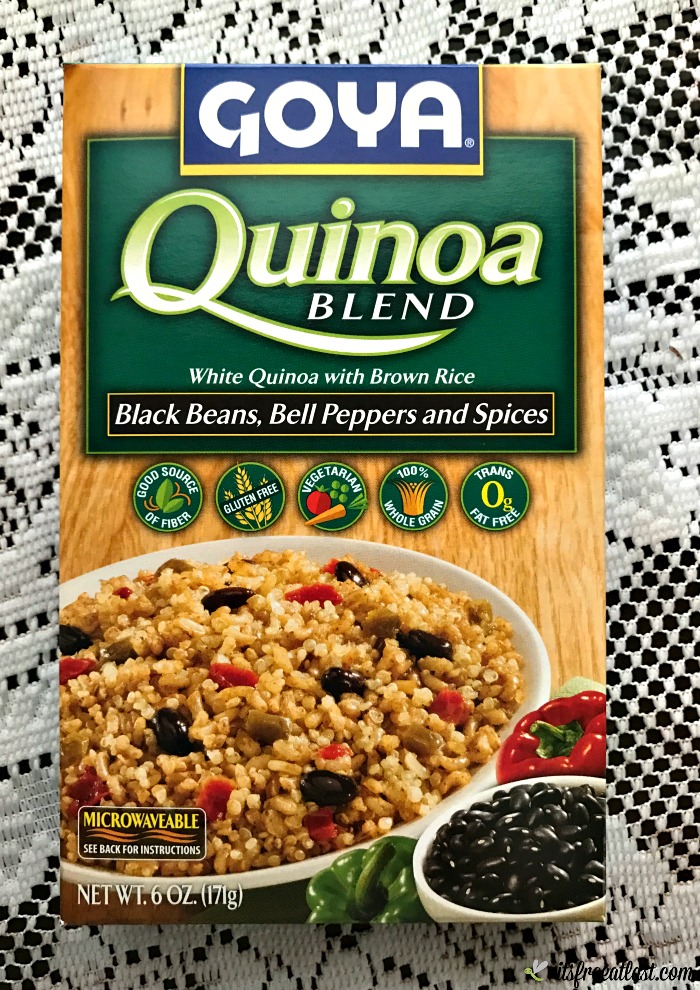 Goya Quinoa Blend
Goya Quinoa Blend is a nutritious blend of Brown Rice, Quinoa and Vegetables. It is so easy to prepare and makes a delicious dish that is loaded in fiber and nutritional benefits. In addition, it is Gluten Free, Vegetarian, 100% Whole Grain, and Trans Fat Free.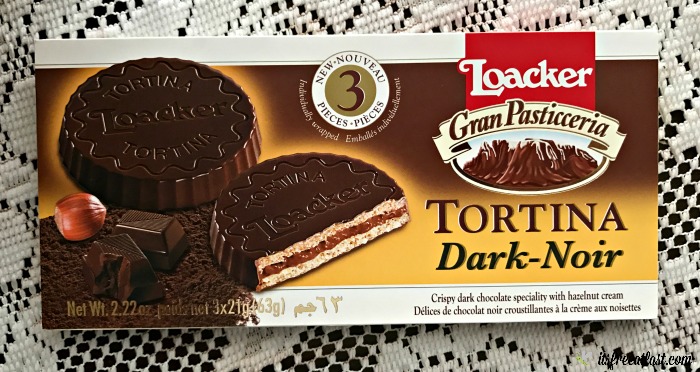 Loacker – Gran Pasticceria Tortina Dark
Dark chocolate and hazelnut – do I need to say more?! I think not! These delights have a delicate core of light, crispy wafers and the finest hazelnut cream hides underneath delicious chocolate. YUM! They are perfect with a cup of coffee and for a little me-time in the afternoons!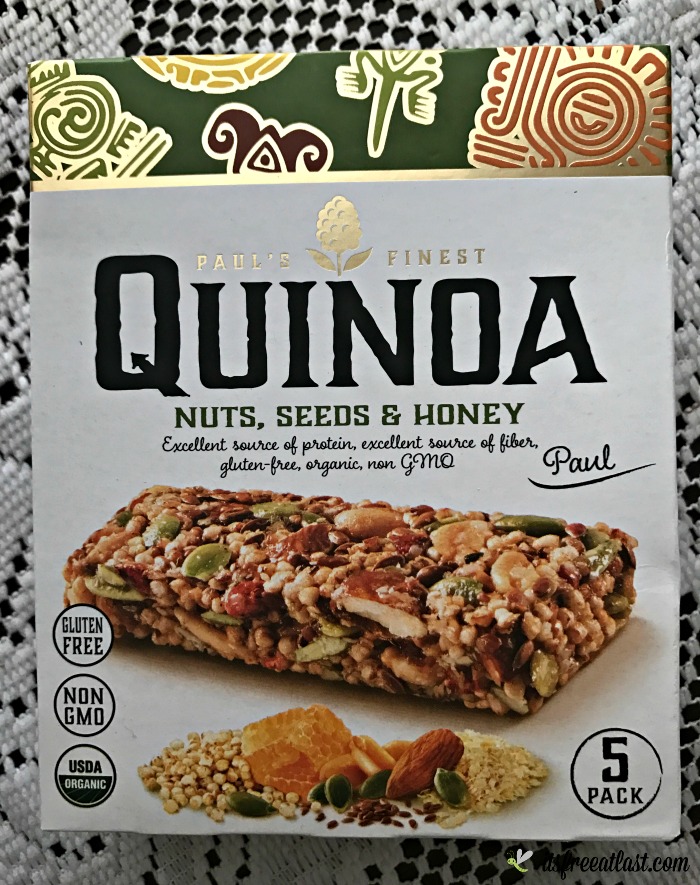 Paul's Finest Quinoa – Nuts, Seeds & Honey
I was proud to be introduced to Paul's Quinoa Bars! They are perfect as a quick pick-me-up snack! These yummy bars are 100% natural, certified organic and certified gluten-free ingredients. Their ingredients are a mix of Paul's Quinoa Flakes & Puffs, Pumpkin Seeds & Flax Seeds, Almonds & Peanuts and Honey. With that combination, you can't go wrong, as it results in a delicious, high-energy and low calorie bar.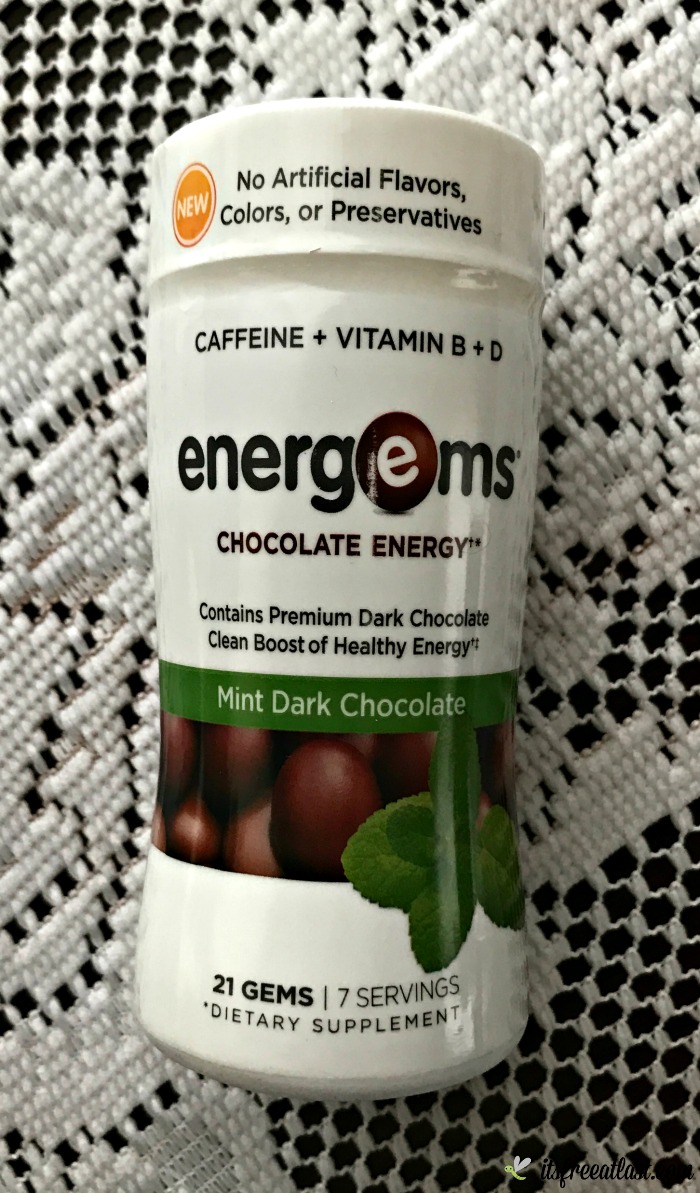 Energems – Chocolate Energy Mint Dark Chocolate
I love Energems! These little jewels are perfect for a quick burst of energy when the afternoon slump sets in! Energems are bite-sized energy supplements made with dark chocolate and just the right amount of caffeine plus vitamins B and D. They are especially great if you aren't a coffee lover because one serving, or three gems, is the caffeine-equivalent of a cup of coffee. I also love that Energems have no artificial colors, flavors or preservatives.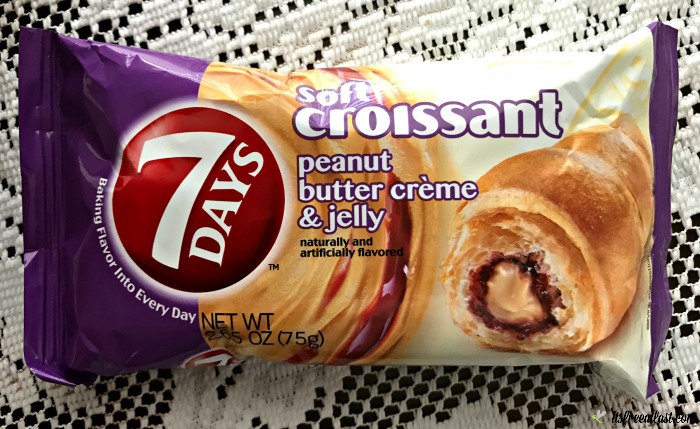 7Days PB&J Croissants
Croissants are one of my favorites for grabbing a quick meal in the mornings. I had never heard of 7Days croissants, but was very happy to try them, The 7Days PB&J are amazing with their rich filling of a classic taste! These would be amazing for kids served with a tall glass of cold milk!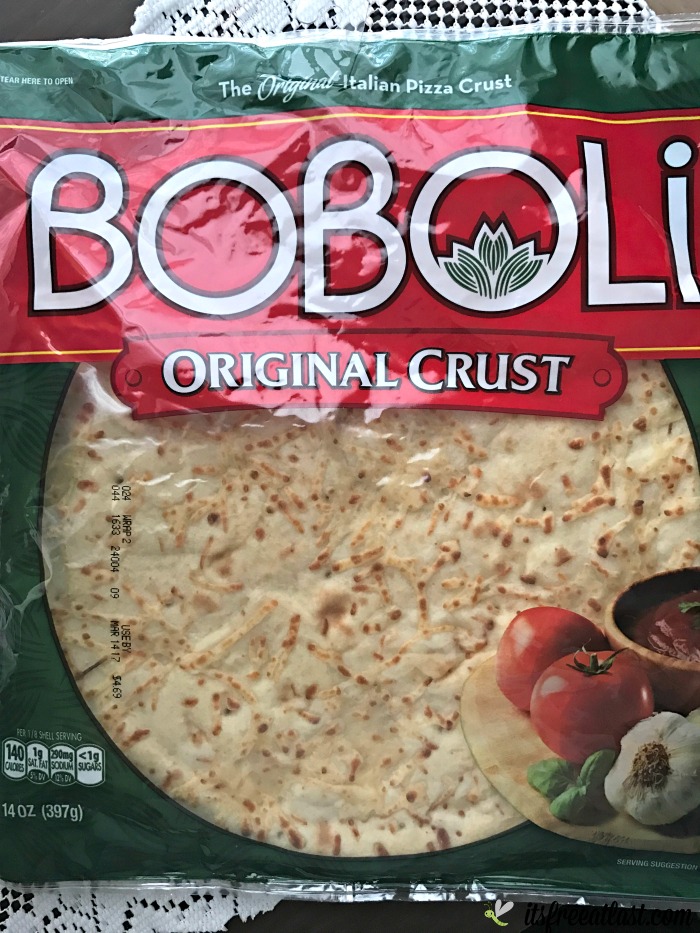 Boboli 12″ Original Pizza Crust
If you love homemade pizza as much as I do, then you will love Boboli's Original Pizza Crust! Their 12″ pre-made pizza crust lets you create a delicious pizza everyone will enjoy in very little time! Or, maybe you would like to get creative and turn this yummy pre-made crust into after-school snack variations?
Check out this yummy Tomato Bread Pizza – Courtesy of Bovoli!
Tomato Bread Pizza
Ingredients
12" Boboli® Original Pizza Crust
2 tsp. olive oil
1 large plum tomato, thinly sliced
1 tsp. dried basil leaves
½ c. (2 oz.) mozzarella cheese, shredded
1 tbsp. Parmesan cheese, grated
Instructions
Preheat oven to 450° F.
Brush pizza crust with oil. Arrange tomato slices on crust.
Sprinkle with basil and cheeses.
Bake on ungreased cookie sheet 8 – 10 minutes or until crust is crisp and cheese melted.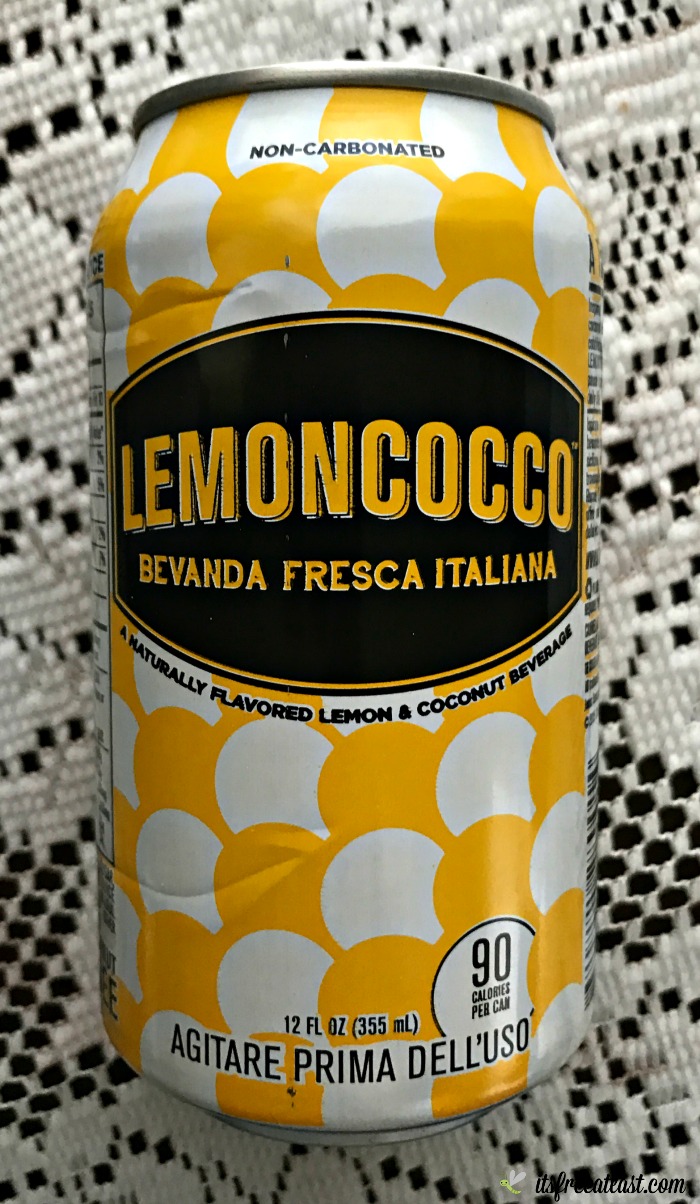 Lemoncocco Drink
The Lemoncocco drink was another new introduction for me. It is a new premium, non-carbonated drink made with a delightful blend of lemon and coconut flavors. The flavor is naturally light and refreshing, making it the perfect afternoon or weekend drink. With it's velvety smooth texture, you will fall in love and it only contains 90 calories in a 12 ounce serving!
Like I have said before, I love my monthly Degustabox! My March Degustabox was amazing! On the other hand, it is always amazing to have a chance to try new products! The treats in the March Degustabox are a definite add-to-my-grocery-list find! I love trying the new products each month and am enjoying the value I get from my Degustabox! I get to try new products and decide if I like them or not BEFORE purchasing at the store!
Love trying new products before you buy? Sign Up for a Degustabox Subscription!
Sign up for a monthly subscription with Degustabox for only $19.99, which includes delivery. Receive your Degustabox every month filled with goodies (10-15 surprise products, many new to the market)! And, at this price, it is much less than you would pay in stores! It is a great value and a great way to try before you buy! If you decide it isn't for you, that's alright too! There is no commitment necessary. To cancel, just let them know before the 15th of the month. So, what are you waiting for? Go ahead and give Degustabox a try today!