Medieval Times Lindquist NJ Offers Food Fun and Frivolity #MedievalTimes
This post may contain affiliate links or I may have received the product free in exchange for my honest review. See full disclosure for more information.
While traveling, one of the biggest excitements for my family is trying different restaurants that aren't a chain-type restaurant or unique to our local area. When I planned our summer trip to New York and New Jersey, I knew one restaurant that would provide an exciting evening of food and frivolity was Medieval Times, in Lindquist, NJ.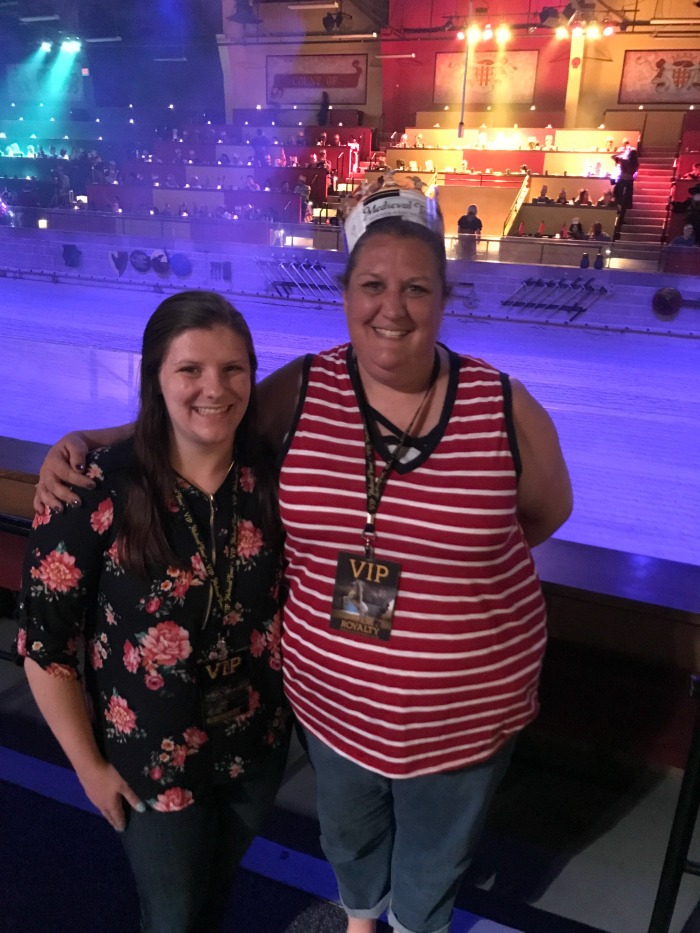 ---
The Frivolity
They offer more than just a unique dining experience. This dinner show theater will take you back to the time of castles, dungeons, duels and royalty. From the moment you step out of your car and into the castle you are made to feel like part of the royal court.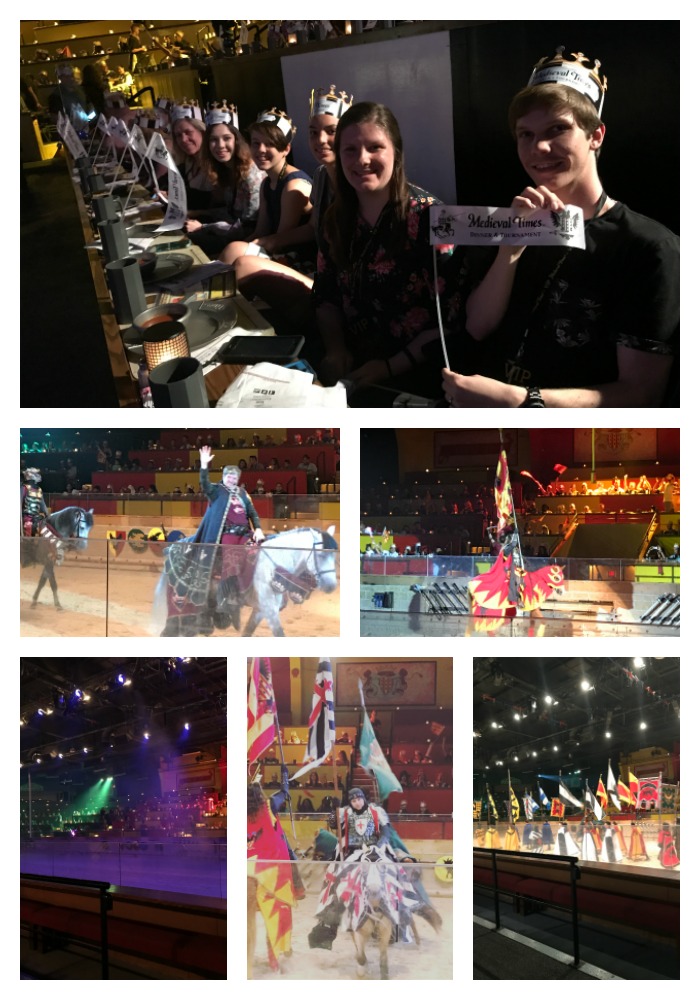 We were first row VIP, center for our Knight, who adorned the colors of black and white. Each Knight, 6 in all, are fighting for the title of the King's Champion. The show is very interactive and includes Knight's engagement with the crowd, live animal viewing and dueling and fencing action. Some lucky viewers even received a beautiful carnation from their knight.
The show also includes the stunning visual abilities of falcons and horses. Horses gallop and prance showing off there majestic abilities throughout the arena. This was our favorite part of the show.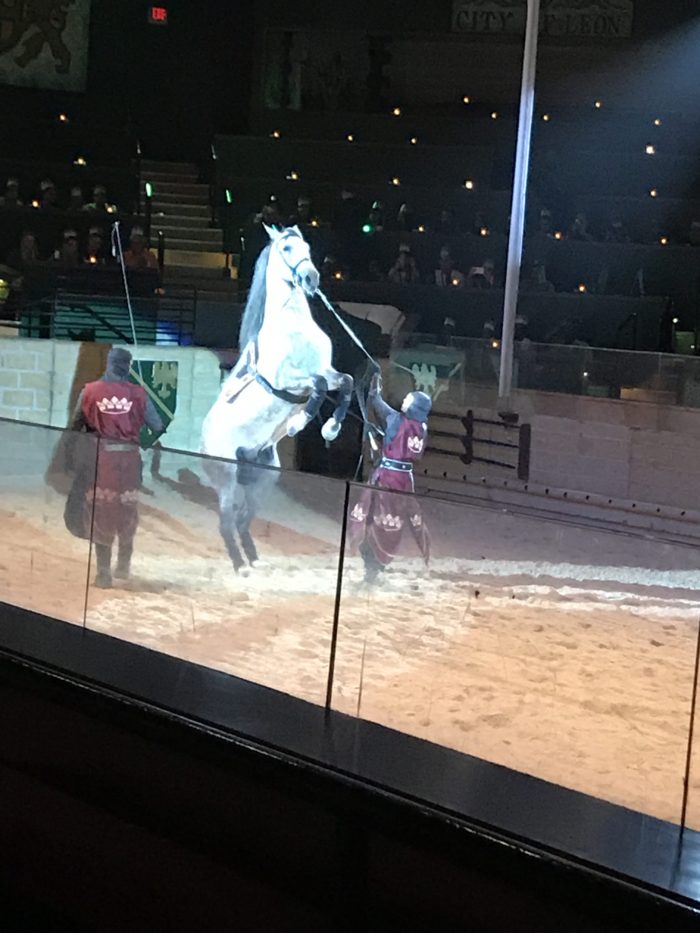 ---
The Fair
The food is just as amazing as the show. Medieval Times' noble guests feast upon a 4-course meal that includes garlic bread, tomato bisque soup, roasted chicken, sweet buttered corn, herb-basted potatoes, the pastry of the Castle, coffee and two rounds of select beverages.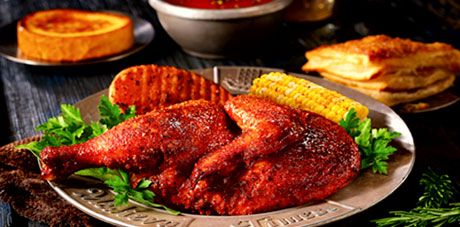 Even if you are a vegetarian, you too can enjoy a delicious meal that includes hummus, warm pita bread, carrot and celery sticks, three-bean stew with fire roasted tomato and brown rice, fresh fruit or Italian ice, coffee and two rounds of select beverages. Vegetarian meals are available upon request.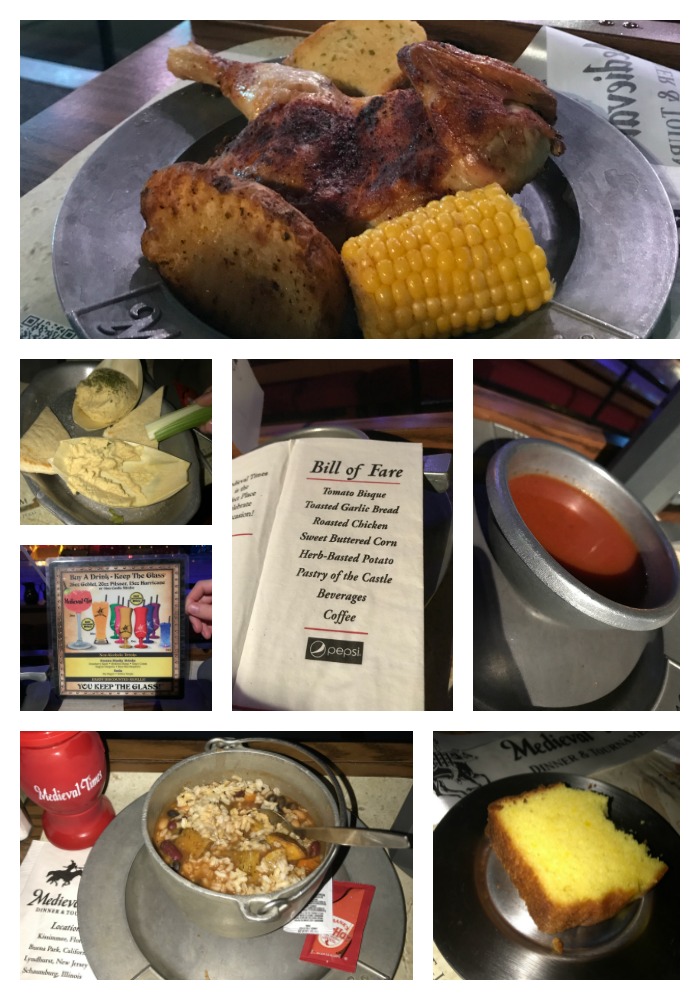 If you want to enjoy a libation during your meal, or even after, you can order drinks and spirits from the bar and they will be delivered to your table by your host.
---
The Fun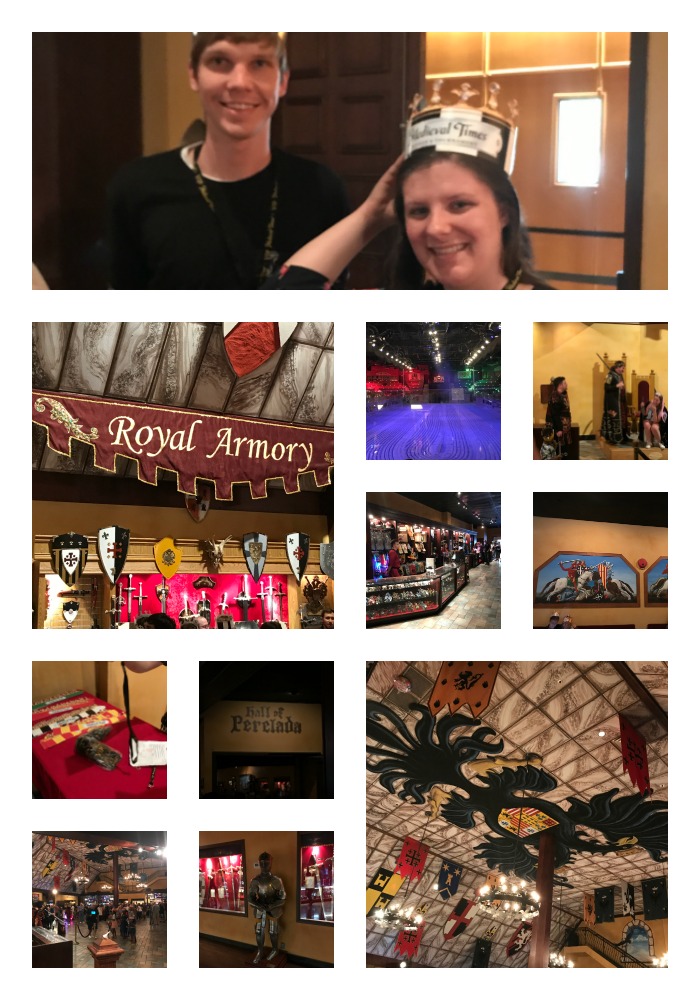 Either before or after the show, take a tour through the castle and see some real period fixtures and staples from the medieval times. Clothing, beds, cooking, candles, dungeon shackles and more are just a few items you will see. It was really captivating and shows how things have changed so much over the centuries.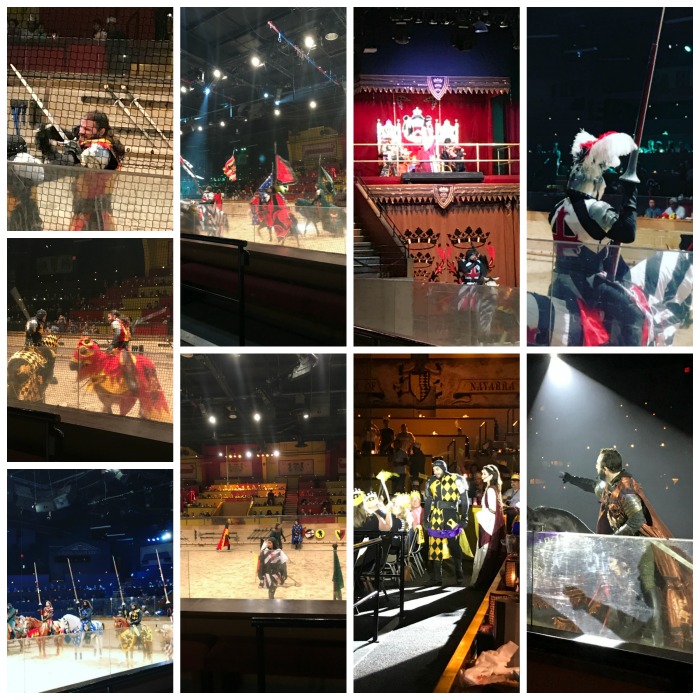 We didn't want the night to end, but alas, there is always next time. Are you ready to take your family to Medieval Times? They have several locations throughout the U.S.
Stay connected socially to find a location near you or near your next vacation destination.