Meet Botley – The Code To Fun for Kids #BOTLEY
This post may contain affiliate links or I may have received the product free in exchange for my honest review. See full disclosure for more information.
Start your kids coding early with fun toys like Botley, from Learning Resources.
Botley is a coding robot activity set from Learning Resources that teaches early hands-on coding skills.  Conner is at the perfect age (7) to start developing these skills and he could not be more excited to play with Botley.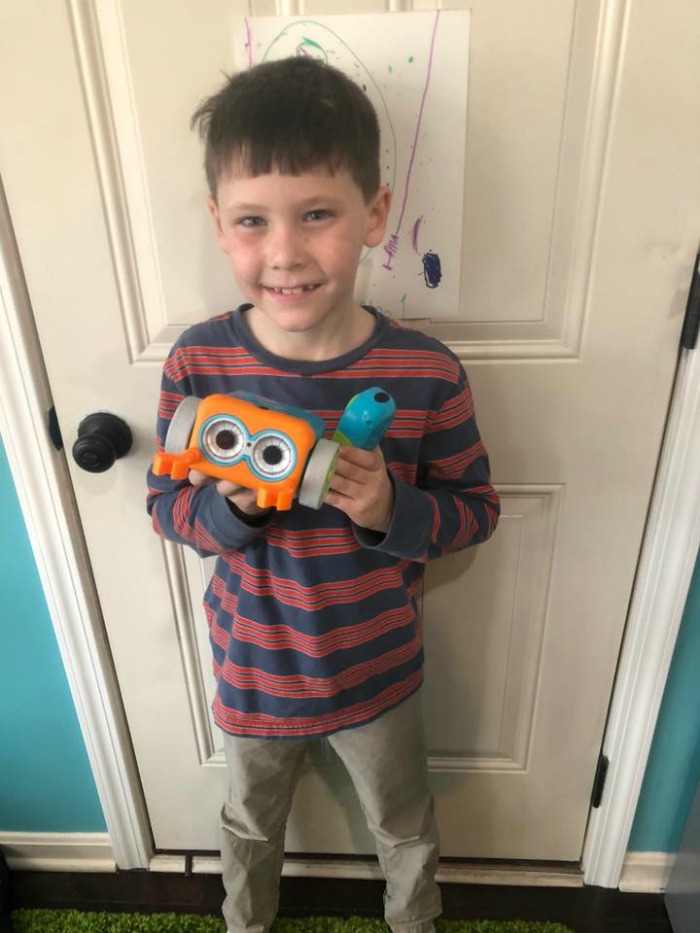 Botley is the fun, friendly way to learn coding. It allows kids as young as age 5 to take their first step into the world of early coding.  It is the only robot on the market that comes with a full activity set, allowing kids' imaginations to run wild!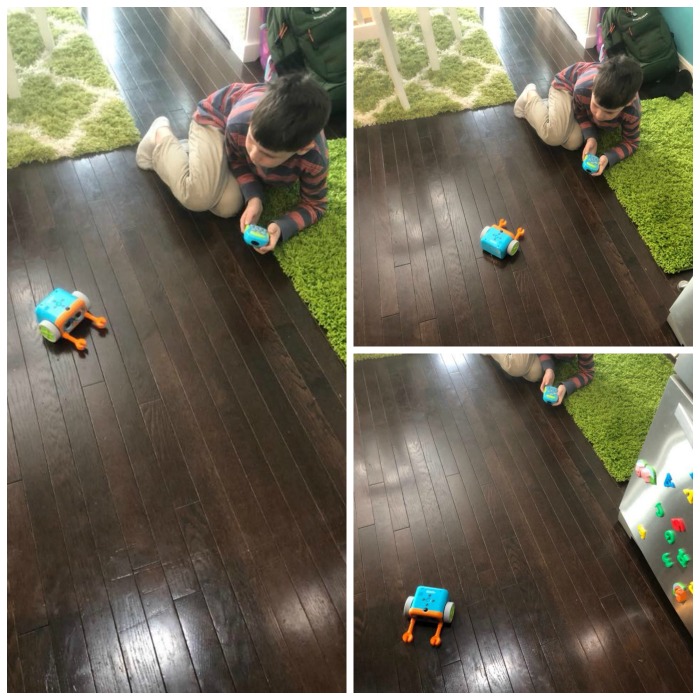 Botley is ready to use right out of the box and let me tell you it captured Connor's attention for a MINIMUM of 1.5 hours. The first think I love is that Botley is 100% screen free – no tablet or phone required. This takes kids back to the world of when I was little. Using their hands and their eyes to manipulate and move around and not sit stationary in one spot for hours! Botley keeps Connor on-the-go!
Botley has fun playful sounds, and secret hidden features to unlock. With endless potential, Botley comes with coding cards, detachable arms, interactive obstacles, coding games and more!
Another feature I love – Botley grows with your child.  Connor can start off with basic coding commands, and as his skills grow, he can try more advanced features available on Botley.
I am excited for the potential and opportunities Connor will experience with Botley. It is a great analytical toy that enables him to create his own code, not just play with the pre-loaded codes.
Learning Resources creates toys that help millions of children develop a love of learning and build the educational skills that help them get ready to take on the world! We appreciate your consideration and support in helping us fulfill this mission. Pick up Botley today for your child's Easter Basket – it will be the perfect present!
---
Be sure to stay connected socially with Learning Resources for their latest and innovative ideas on keeping kids learning with play.