Since my daughter was about 3 years old and watched The Little Mermaid, she has been enamored with them. Years later, she still loves mermaids as much today as she did as a little girl. Each year we travel to Florida for vacation, we always visit several attractions that include mermaid shows and more.
When I saw this amazing pillow from the Mermaid Pillow Company, I knew this would make the most amazing present for her this Christmas. More about the Mermaid Pillow:
Imagine the possibilities with our bestselling IMAGINE Mermaid Pillow w/ Reversible Sequins Back. This style is designed for the dreamers, the creators, and the all-around joy seekers. With the front featuring a beautiful mermaid and the back comprised of aqua and purple sequins (which can be moved to produce endless designs), this pillow is a beautiful canvas for creativity! 
This plush pillow is so soft and fun to create with. It is 12 x 20″ and has made the most complimentary accent piece to her sea-themed bedroom.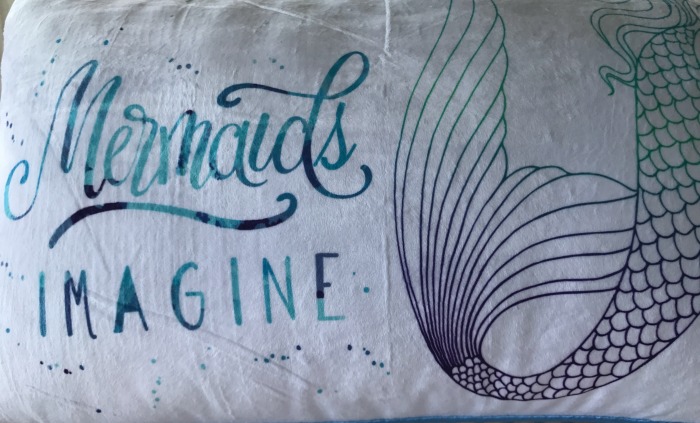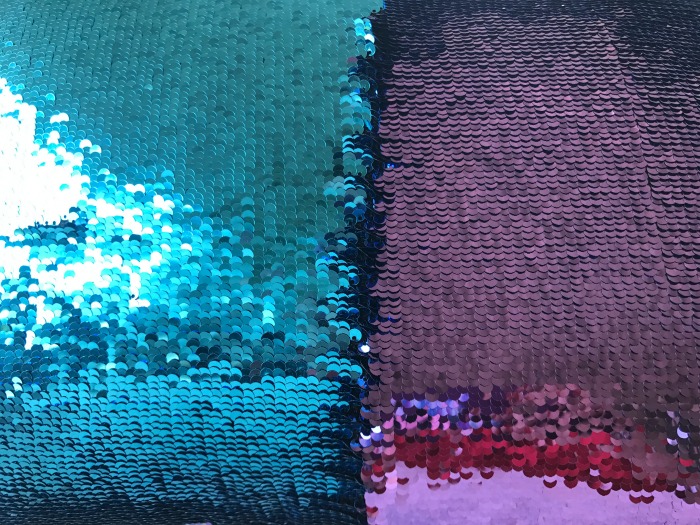 The reversed sequined back is purple and turquoise and is the perfect palette for creating endless pictures and messages. My daughter adores this pillow. The double sequined back is so addicting to create and play with that even guests who come over have enjoyed playing with the back of the pillow.
While we all know it is not possible to take this fun pillow wherever we go, the fun doesn't have to end. With the Magic Imagine Mermaid Bracelet, you can keep the creativity going anywhere.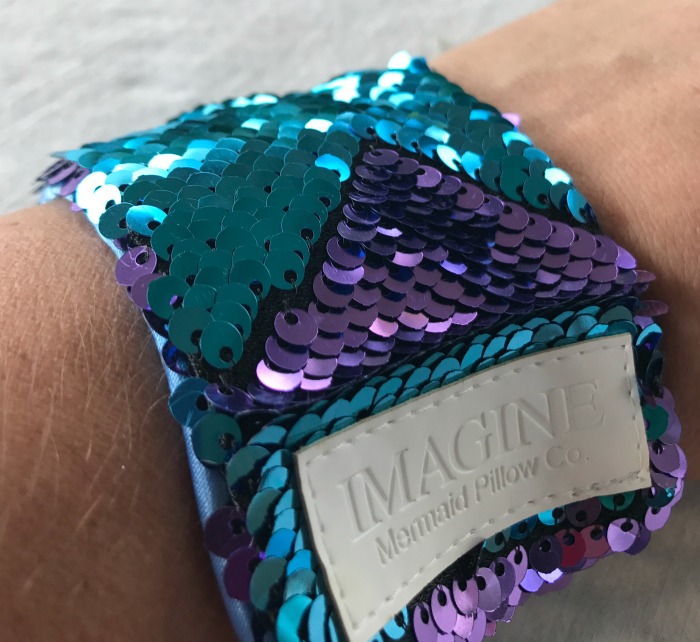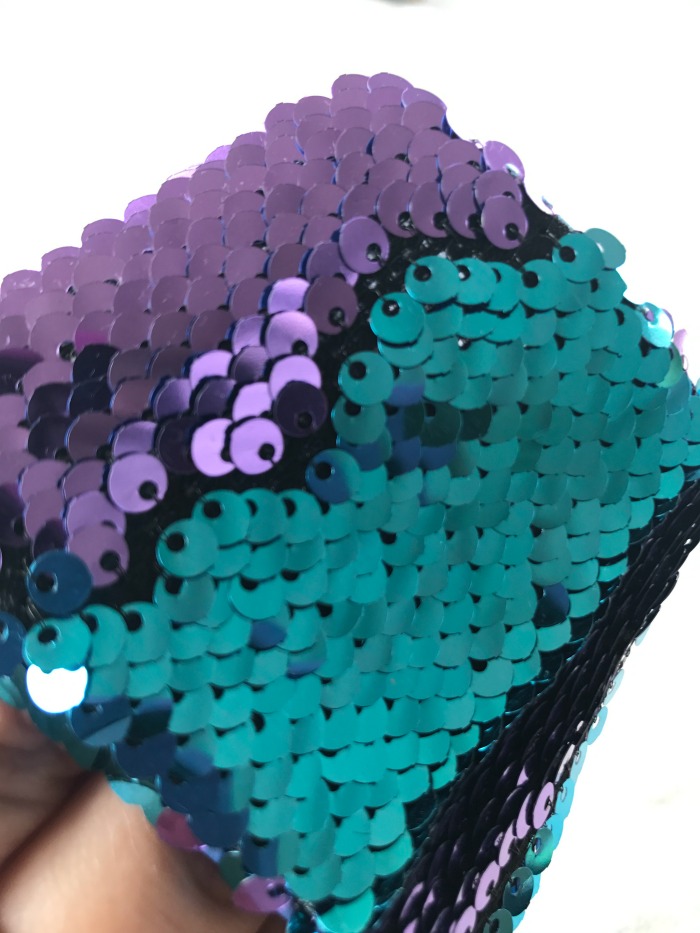 Forget the fidget spinner, you can imagine and create in style with this amazing bracelet. As a bonus, it makes a great accent piece to a bright, colorful outfit.
The mermaid bracelet can assist with sensory distraction for kids who need it, or for those who just want to have a bit of fun. It has a soft velvet liner for comfortable wear.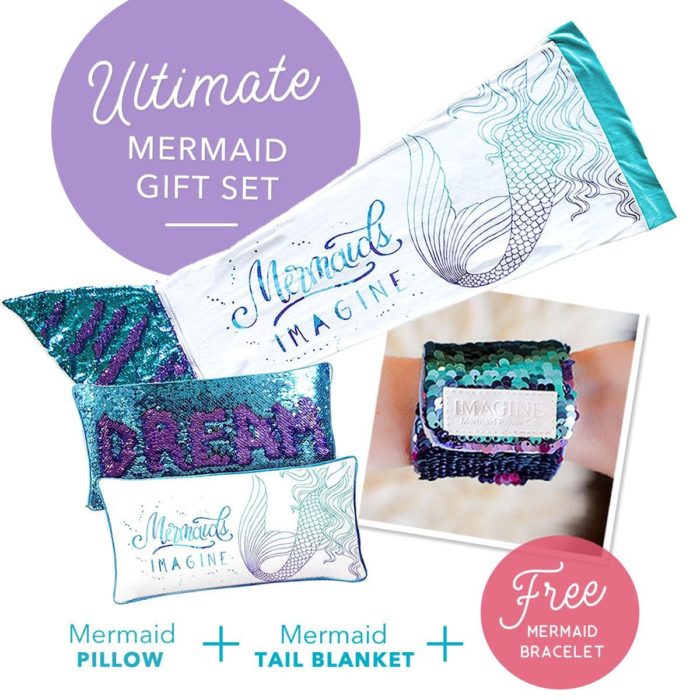 As an even better ADDED BONUS, you can get this bracelet for free when you purchase the Mermaid Pillow and Blanket Bundle.
You can find this and other amazing gifts from Mermaid Pillow Company for this holiday season. Stay connected socially to see what other products and designs they create.
The Mermaid Pillow is now on our Mega Merry Christmas Gift Guide. You can view it HERE.