Mini Monet LITE iPad App Review
This post may contain affiliate links or I may have received the product free in exchange for my honest review. See full disclosure for more information.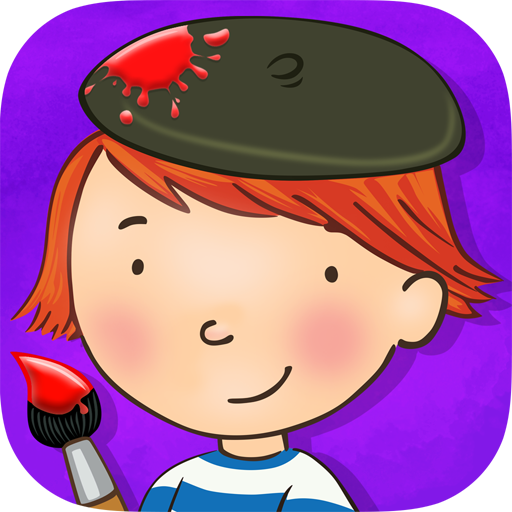 If your child loves to color and you want a coloring "book" you can take with you on the go, look no further than the Mini Monet LITE iPad app!  Created by Sprite kids, the LITE version comes with some great features that your little artist is sure to love!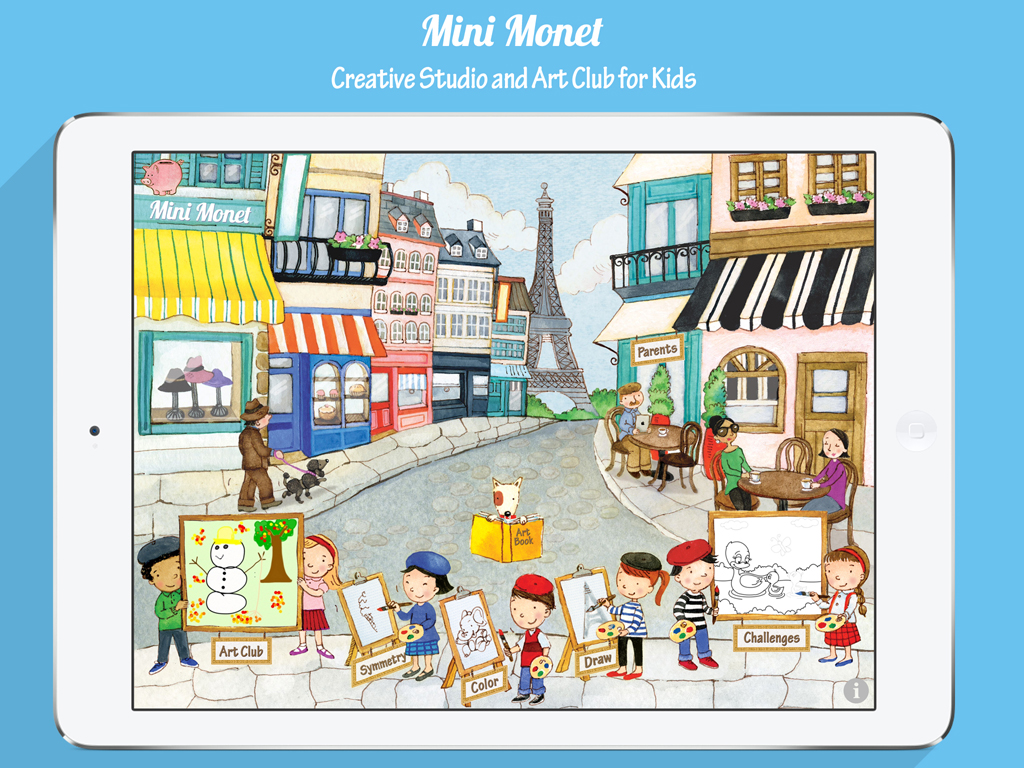 Above is the unique home screen of the Mini Monet LITE app.  The first feature, shown on the very left is the Art Club.  You can browse other artist's pictures and even vote on them to receive coins!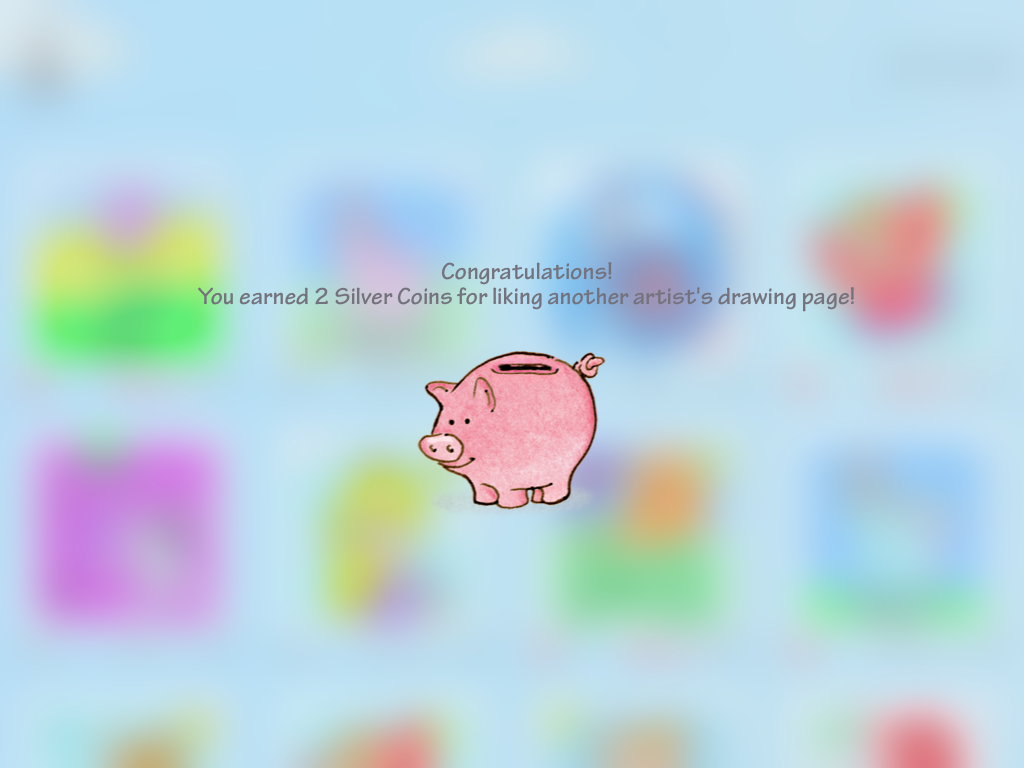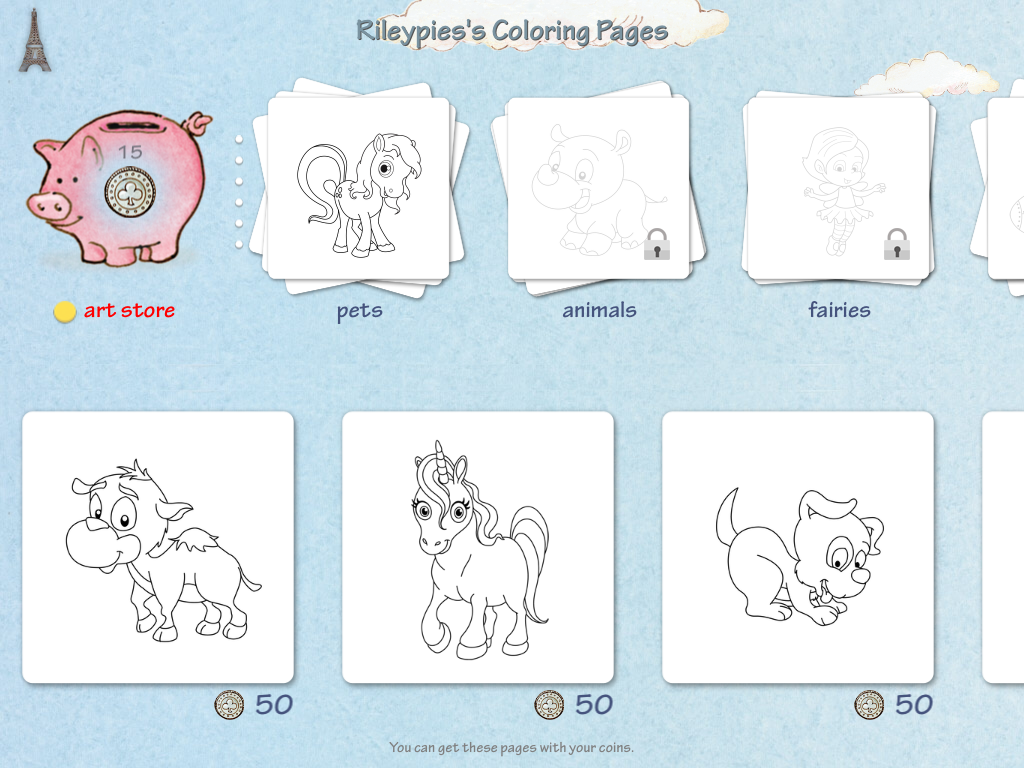 When you earn coins you can use them to "purchase" different items throughout the app.  For example, in the Coloring Pages section of Mini Monet there is a wide variety of pages you can pick to color.  Some of them require 50 coins, though, to unlock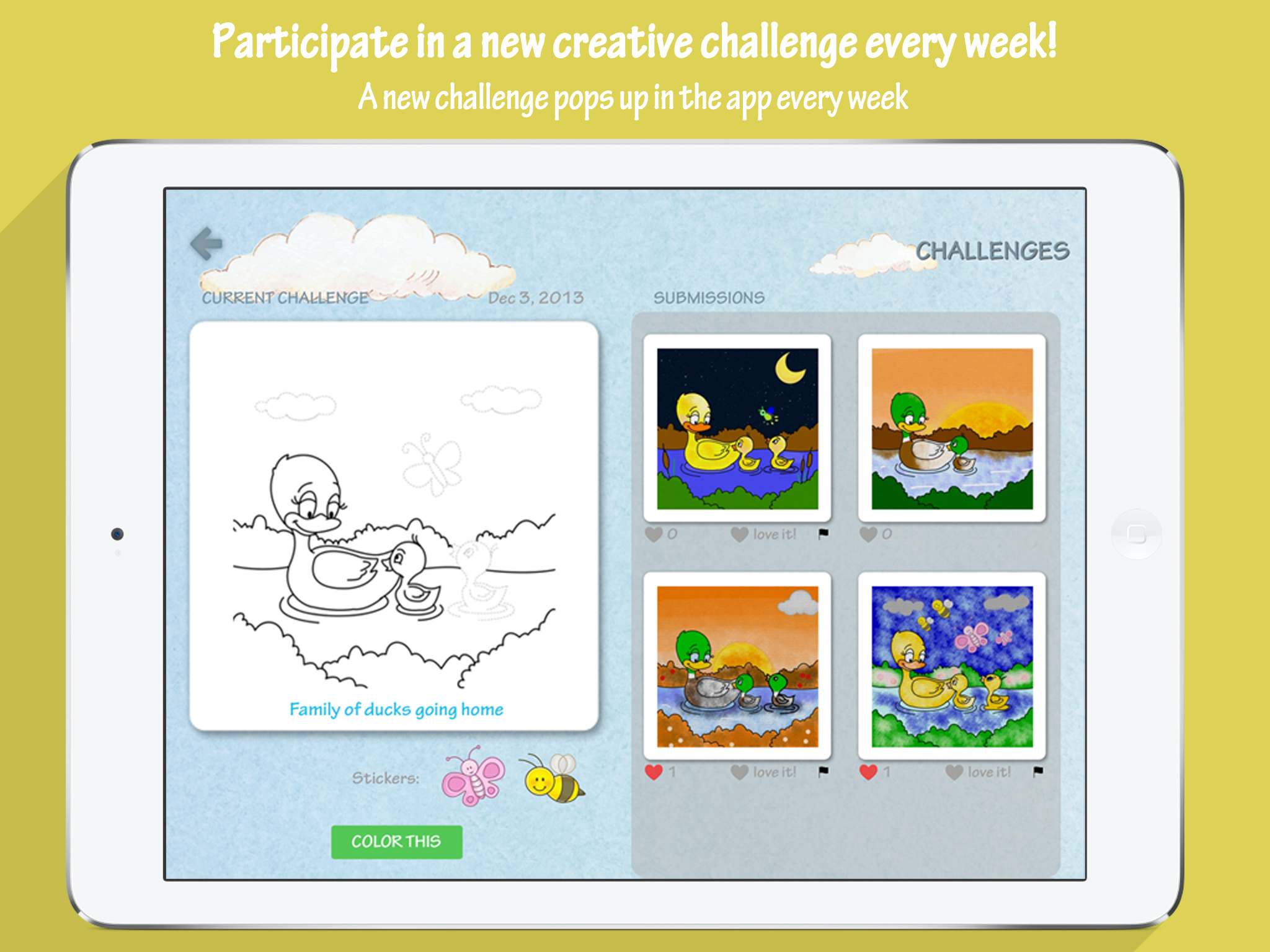 One of my favorite features of the Mini Monet LITE app is the Challenges section.  Every Friday a new challenge pops up in the app.  Your artist can decorate the page however he/she wants and then submit it (up to 10 challenges can be submitted in the LITE version).  I like seeing what the other creative children have come up with!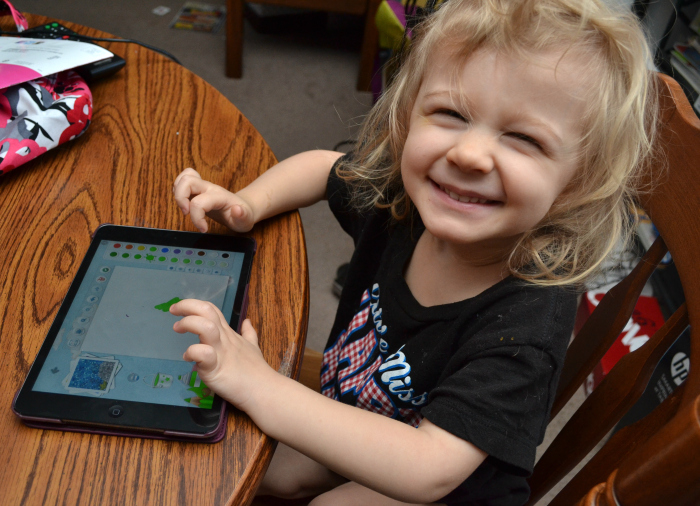 If your "mini Monet" or "mini Picasso" want to draw and color as they please, just head to the Drawing section of the app!  Miss Riley, shown above, had lots of fun with the different crayons, markers, paint brushes, not to mention the cool stickers.  There's even "glitter" you can use!
Another cool part of the app is the fact that it has what is called a Magic Pencil.  So, when children draw with the Magic Pencil, it keeps the brush strokes, marker and paint from spilling.  So, say if they make a circle with the Magic Pencil and then use a brush tool to color inside of it – the brush color will stay just in the magic pencil and not go out.  How cool?!
Make sure to download the Mini Monet LITE iPad app in the App Store!