Talking Anya Dress-Up & Pet Puppies iOS App Review
This post may contain affiliate links or I may have received the product free in exchange for my honest review. See full disclosure for more information.

If you have a little girl who loves dressing up, then I have a fun app that she will probably like!  Introducing the Talking Anya & Pet Puppies iOS app!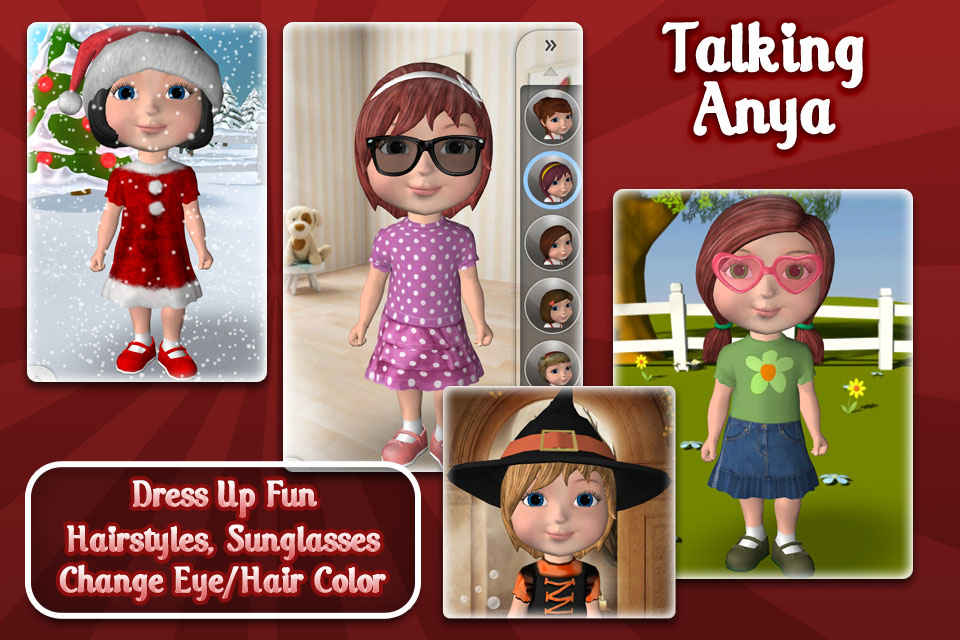 With Anya there are many ways for your little one to dress her up.  You can change her hair style and color, eye color, change her outfits,  the background scenes and so much more!  You can dress Anya as a fairy, lady bug, princess, bee or witch!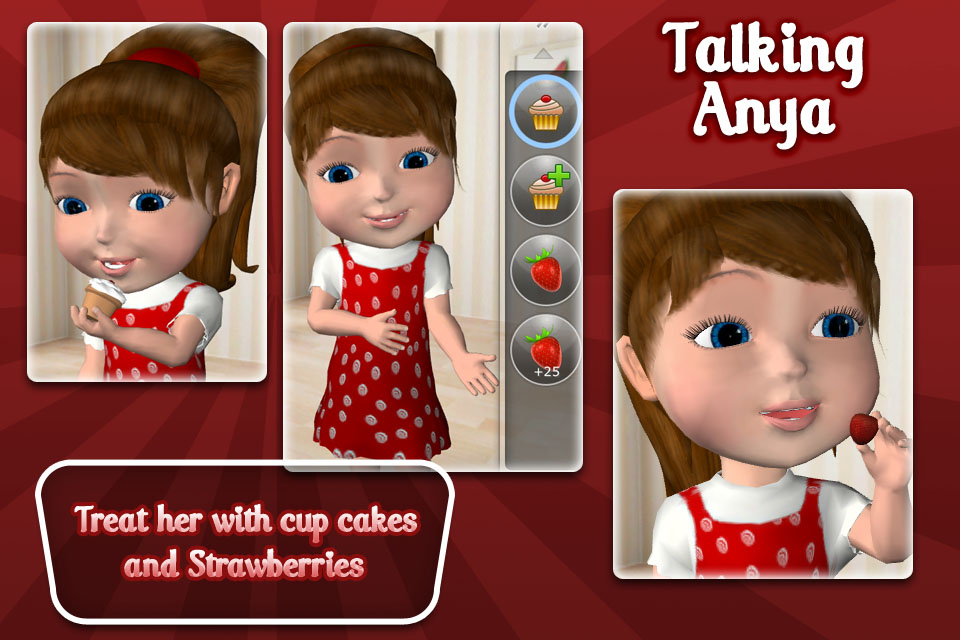 One of my favorite parts of the app is feeding Anya cupcakes and strawberries!  I love that when you feed her strawberries she says that strawberries are healthier than cupcakes.  Definitely a great thing for children to hear!  Make sure to not feed her lots of cupcakes, because she loves strawberries more!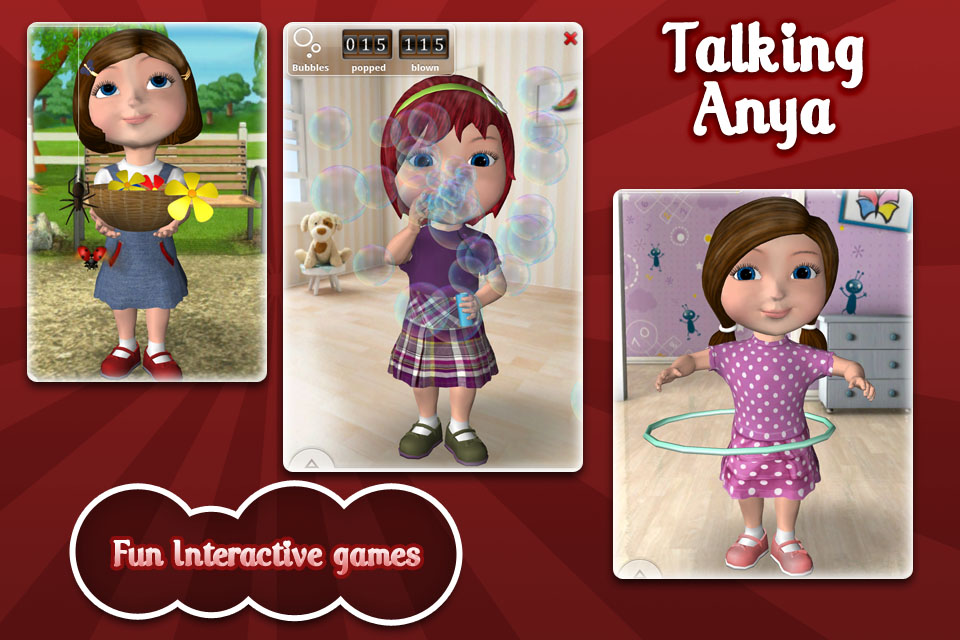 One of the funnest parts of Talking Anya is the interactive games that you can play.  The bubble pop game is fun – you just try to pop all the bubbles that Anya blows!  She also does the Hula!  Just move the phone in circles as she's holding the hula hoop and she twirls it.  So cute and fun to watch your child do!  Also, she plas a falling flowers game – jut make sure not to touch the bugs and spiders!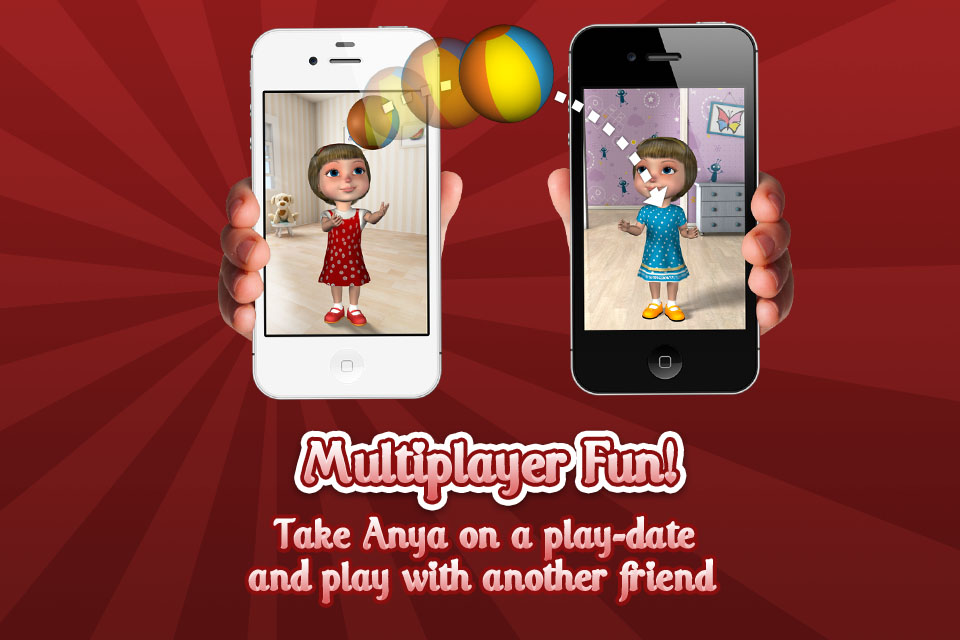 There's also a watch to play with multiplayers.  If your child has an iOS device with Talking Anya on it, if it's close to your child's device they can play fun multiplayer games.  They can toss a beach ball from one device to the other, see who pops the most bubbles, also see who can catch the most Falling Flowers, as well as have a snowball fight. (What better way to have a snowball fight without having to get all cold and wet?!)
For the puppy part, which is absolutely adorable, there's 5 different puppies to choose from.  Hug and feed them to show them lots of love, as well as make them do tricks.  They can stand, spin, shake hands, fetch and crawl!  Don't forget to give them treats after they do their tricks!  One of the best parts?  They hug you and love you right back – just like real puppies can do!
Make sure to check out the Talking Anya Dress-Up and Pet Puppies app, available for iPhone, iPad and iPod Touch!