Money Heist Season 5: Know the details of the Movie Release Schedule
This post may contain affiliate links or I may have received the product free in exchange for my honest review. See full disclosure for more information.
Centring around a group of highly skilled bank robbers, Money Heist sets out to portray what the leader intends to accomplish, which is big hits worth millions of dollars.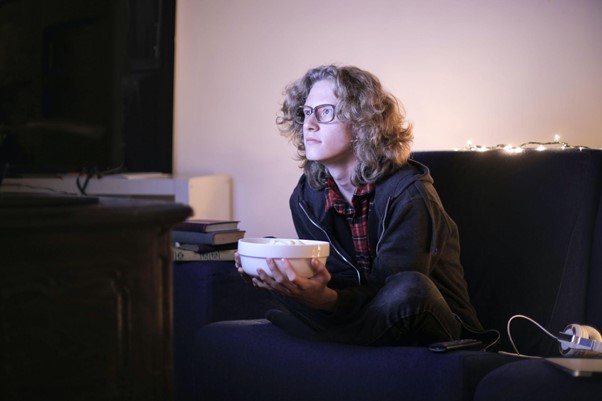 During the Netflix series Money Heist season 4, we witnessed a gang of bold bank robbers making an incredible heist, which easily led to season 5 after an intense ending. With Money Heist, it is a Spanish series that originally aired for Spanish television viewers by way of an independent movie release schedule prior to 2017 Netflix take over. With the series success throughout the first two seasons of Money Heist, it only seemed right that Netflix would continue the series and lead it into season- 3 and 4, which started in 2018.
During the first two seasons, the gang set out to hit Spain's Royal Mint, which led to season 4 where the gang again set out to hit the Bank of Spain. The gang, which is made up of Nairobi (Forgery expert), played by Alba Flores, Tokyo (narrator), played by Ursula Corbero, and Rio (hacker), played by Miguel Herran.
As season 4 of Money Heist came to an end, we saw the hit on the Bank of Spain as unfinished, due to the Professor (leader of gang), concentrating his efforts to free Lisbon, played by Ityziar Ituno, who was caught by police. The high climatic suspense at the end easily leads into a season 5 of Money Heist. However, many fans of the series want to know if that will happen, and if it does, when can it be anticipated?
Initially, Money Heist was titled La Casa de Papel. It's A Spanish series developed by Alex Pina and takes place in Spain. As a focus is formed around the leader (professor), he gathers several professionals who are willing to make huge hits on many Spanish financial institutes. As the hits occur, many hurdles come in their ways, such as the police and hostage situations.
During the entire 4th season, Money Heist grew to become a worldwide success, with more than 60 million viewers tuning in to watch. The series has garnered a lot of praise for the series´ character drama, direction, and plot. Money Heist quickly took home the Emmy for Best Drama Series in 2018. This is all on top of the fans waiting patiently for the fifth season. Below, we have all of the current information available at the moment.
Release Date for Season 5 of Money Heist
The fifth season of Money Heist took place on Netflix in September 2021. The new season will include two groups of 5 episodes. The first group of five episodes are already underway, and the second group of five will make their appearance in December 2021.
In July 2020, the announcement was made by Netflix that the series will resume with a final fifth season. Bank Heist is one of the greatest shows that Netflix has streaming. This is great because it is one of the few non-English that many enjoy. Plus, having a suspenseful ebnd to season 4 made it possible for a fifth season to be underway. With season five filming completed in May, 2021, it was a perfect time to be released for streaming in September 2021.
Regardless of an end coming to Money Heist in the coming months, viewers will have plenty of excitement to enjoy after the fact. What we mean by this is that an announcement was made by Netflix back in November, 2020 concerning an Asian spinoff that will be underway. According to Alex Pina, creator of Money Heist, the series will have several other spinoffs developed for the series. For that reason, only time will tell when the series will grow into something much larger than just a series.
Current Cast for Season 5 of Money Heist
Because the fifth season will be the final season, the majority of the cast has returned to play their original characters. A few of these characters include Esther Acebo as Stockholm/Monica Gaztambide, Jaime Lorente as Ricardo/Daniel Ramos/Denver, Itziar Ituno as Lisbon/Raquel Murillo, Ursula Corbero as Tokyo/Silene Oliviera,
Storyline for Season 5 of Money Heist
As we saw during the fourth season, the gang had planned to hit the Bank of Spain. However, things turned for the worse, with Nairobi killed by Gandia, an obvious informant for the police. Shortly after, Gandia is caught by the group. Then the unlawfulness of law enforcement is exposed in a public manner, which causes Sierra´s police career to end. After that, Sierra takes it upon himself to bring the gang to justice single-handed. Season 4 then ends, showing the reuniting of Lisbon with the others, just as Sierra finds the Professor´s whereabouts. As the season 4 credits begin, the inspector can hear a hum of "Bella Ciao".