Movie Night Essentials For Family Time At Home From Sofa Stud #MegaChristmas21
This post may contain affiliate links or I may have received the product free in exchange for my honest review. See full disclosure for more information.
Finding something to hold your drink is a must when you are relaxing on the couch. This would make a great gift for anyone in your family or friends this holiday season. It is also football season, so this will be great gift for that fan.
Now everyone will have a safe place to put their cup, can or bottle so you avoid spills with Sofa Stud. This cup holder for the couch has a slim paddle on the end that slides between couch cushions and holds your favorite beverage so you don't need to keep reaching for a drink on the coffee table or balance it on the couch cushions.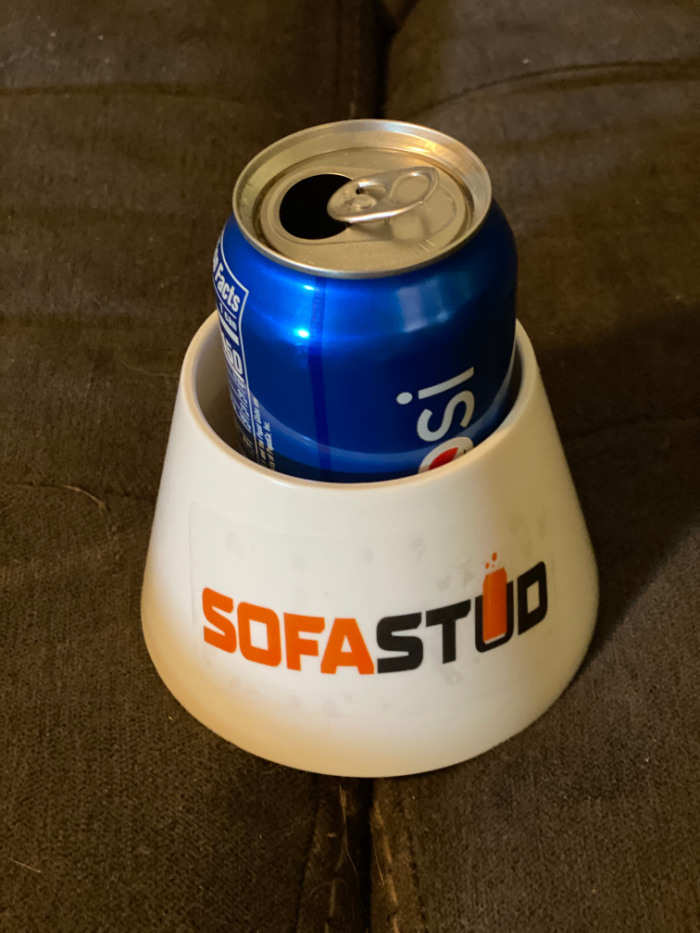 About Sofa Stud:
We're a local small business that operates on the philosophy that without you, our customers, we wouldn't be here. Most of our customers love their Sofa Stud so much, they come back and buy a few more. But if you find sofa life isn't any better than before, just reach out, and we'll take care of it. All of our products are backed by our 30-day money-back guarantee.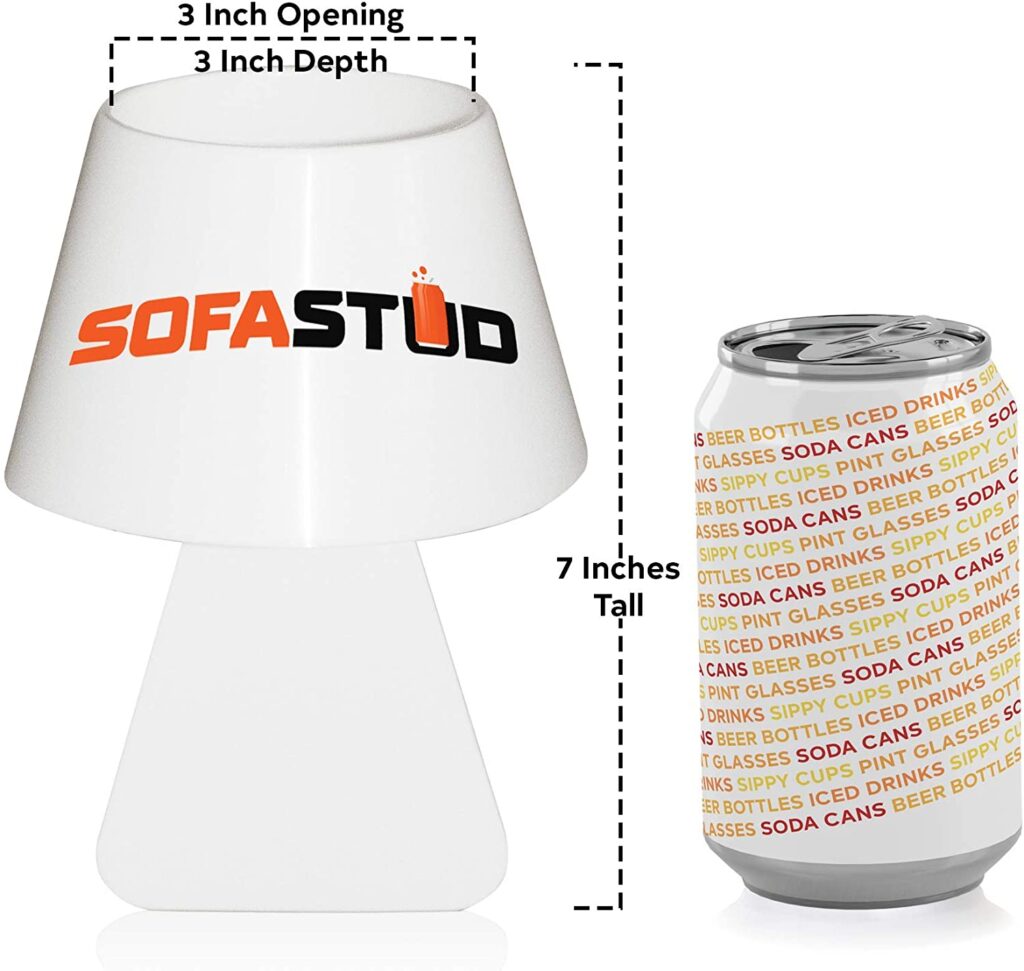 HOW IT WORKS: Just wedge the paddle between your couch or sofa cushions until the base of the cup holder rests firmly on the surface. Place your favorite drink inside, kick back and relax. Sofa Stud is more versatile than a couch caddy and easier than a couch arm table.

ONE-SIZE-FITS-ALL DRINKS: Sofa Stud allows you to put Coffee, Canned Drinks, Bottles, Juices, Snacks, Remote, Phone etc. Everything you need within arm distance as you sink into your sofa and enjoy a movie, television show or live sports. Securely hold all your favorite drinks – hot or cold – on your sofa, couch, armchair or recliner.

NO MORE SPILLS: Prevent knocks, spills and stains; Keep your drink within easy reach; Ideal alternative to coffee tables or caddy. Suitable for the whole family. Sofa Stud is the only couch cup holder that resists bumps, bounces and gives everyone a place to put their drinks without taking up valuable sofa real estate. That's right, even the middle seats now have a secure drink holder! No more jamming your beverage between the seats.

PREMIUM DESIGN: Built with a slim paddle fitting firmly between couch cushions and a broad base that rests securely on top, Sofa Stud protects upholstery from accidents and keeps your drink exactly where you need it. Sofa Stud is BPA-free and designed with impact resistant polymer resins; durability that stands the test of time.

PARTY HEARTY: Convenience, cleanliness and great value are just a few of the many reasons why Sofa Stud is the preferred couch cup holder for Super Bowl parties, birthdays, baby showers, family gatherings, holidays or just getting cozy on the sofa. Hand one out with every drink!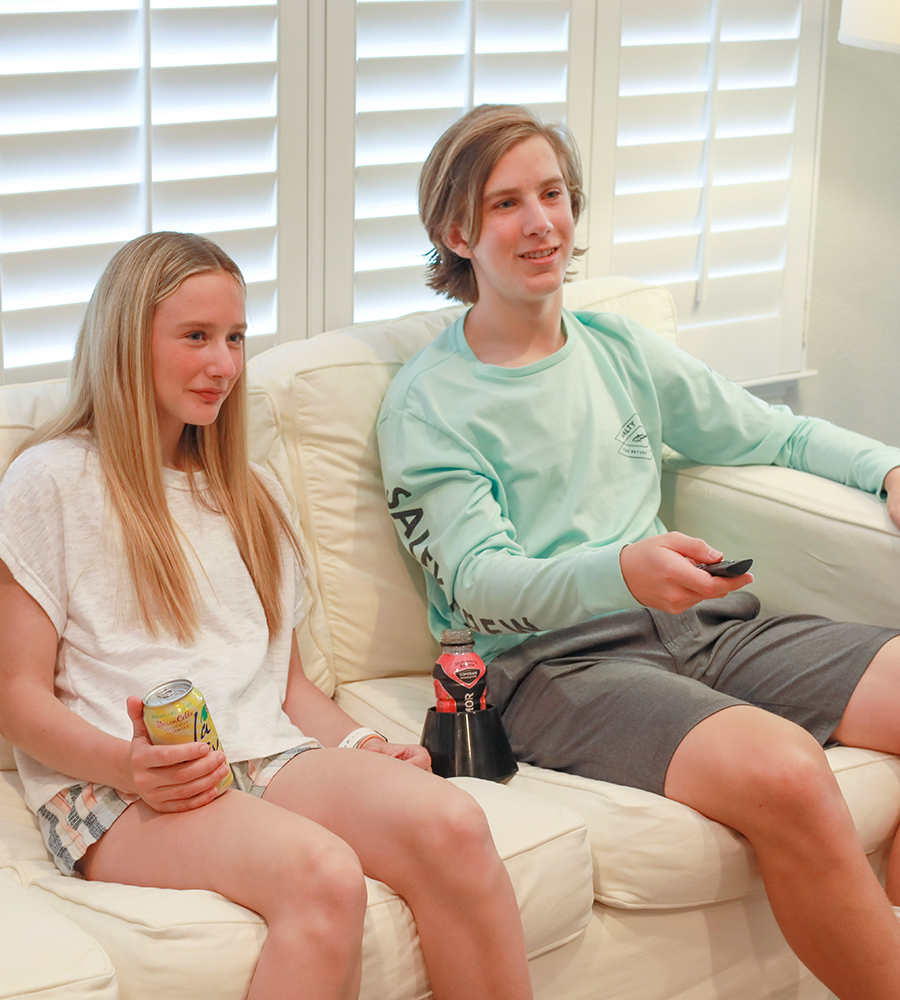 You can purchase Sofa Stud on their Website, Amazon.
Stay socially connected:
________________________________________________________________________________________________
We have added Sofa Stud to our 2021 Holiday Gift Guide