Moving After Retirement: What to Look for in Your Retirement Home
This post may contain affiliate links or I may have received the product free in exchange for my honest review. See full disclosure for more information.
Where to retire is the biggest question on which the rest of your life will be dependent. Luckily there are many options present out there that one needs to consider. Relocation to a different city or state is a great idea to enjoy your life after retirement. This is the time when you can pick a home that suits your wallet.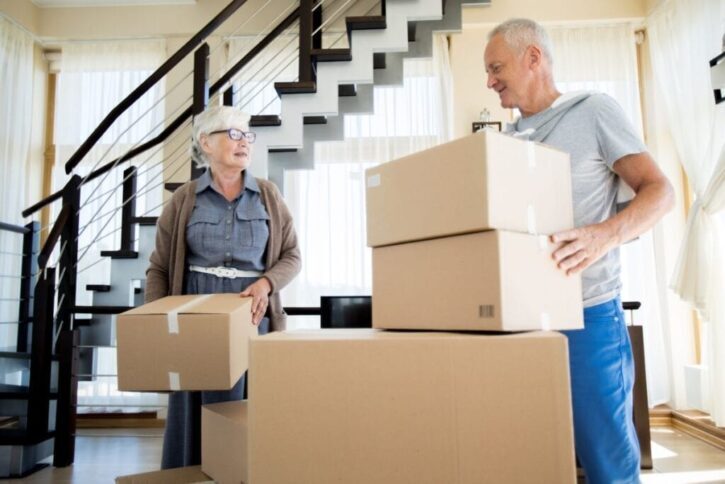 But there are many things that you have to look like choosing a place where you have to pay fewer taxes and where you can save money on housing, real estate, and several other things is a good idea. Of course, this is the time when you might not be able to spend huge money and is considering saving more and more of it. One of the best tips to save money during relocation is by starting your research on the state to state movers ahead of time.
If you hire these earlier then it helps you to save tons of your money. If you are looking for the tips to make a good deal for a home to spend your retirement years then this guide will let you know what things you should look into the home for a convenient life ahead. Check out now:
Consider mobility and accessibility
Remember that you are going to live in this home for many upcoming years therefore you need to consider your current mobility and accessibility and how this could get changed in the future as well. You have to think ahead and have to pick a home where it will be easier for you to spend the rest of your life. Accessibility is one of the main features that you have to pick.
Low living cost
This is also an important thing to consider that will reduce stress. You don't need to cross the border to find a city where you can live at a low cost in the US with comfort. Just look at the several cities and know the cost of living to pick the best one out of all. One of the thumb rules to know whether you can afford a place to live is to pay the biggest ongoing expenses such as health care, food, and energy. These are the biggest expenses.
Access to the healthcare facilities
When you get older, your health will deteriorate in several ways. The health problem varies from person to person and the severity of these is also different for different people but yes, you must consider a location to get home from where it is easier to access the quality healthcare facilities. So, before you pick any property, you should research the healthcare providers present nearby.
Downsize or limit the space
You should always buy a home that is suited for the number of people that are going to live there. Buying a grand home will make living tougher by increasing the living cost. When choosing between the two, pick the smaller one after retirement. A larger space means more effort and costs are required for the proper maintenance.
Home security
Considering home security as a senior is very crucial. Therefore, you should look for houses that have established security systems. The location of the home plays an important role, look for the one that has several security features such as CCTV cameras, a gatehouse, and so on.
Home safety
Make sure the crime rate of the region is low. Apart from the crime rate, the home should also be safe in several ways such as it should not have fall hazards like stairs, carpets, unlevel concrete on sidewalks, and some others. The home should be completely safe there should be handles present in the bathrooms to reduce the frequency of accidents. Also, a flat driveway and leveled yard are great while considering home safety.
Wrapping it all up!!!
Looking for the right retirement home is not an easy thing to do. It is important to understand all the aspects of the purchases from securing a mortgage to finding perfect homes and much more. The above things will help you to find out a perfect home for yourself within your budget.