My Exclusive View At Inside Out Purple Carpet Premiere #InsideOutEvent
This post may contain affiliate links or I may have received the product free in exchange for my honest review. See full disclosure for more information.
Time sure goes by quickly.  Just this time last week, I was getting myself dressed and ready to walk the Purple "red" Carpet Premiere of Disney-Pixar's Inside Out at the infamous El Capitan Theater in Los Angeles, CA!  Here we are a week later and I already get to show you my exclusive view, photos and exciting adventure of the Inside Out Purple Carpet Premiere.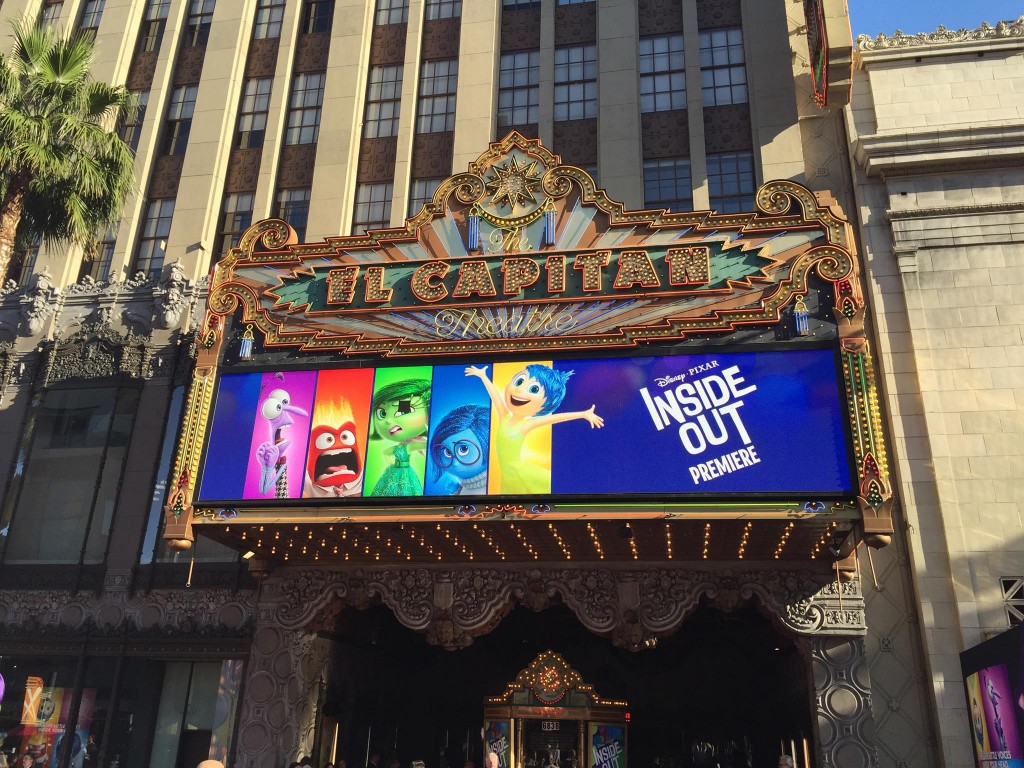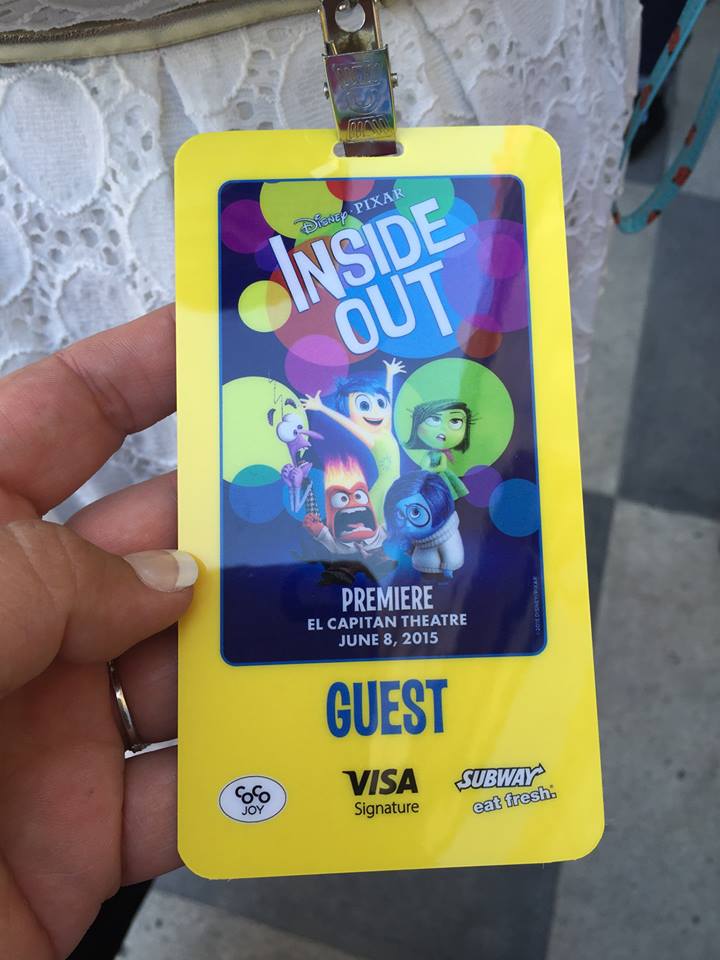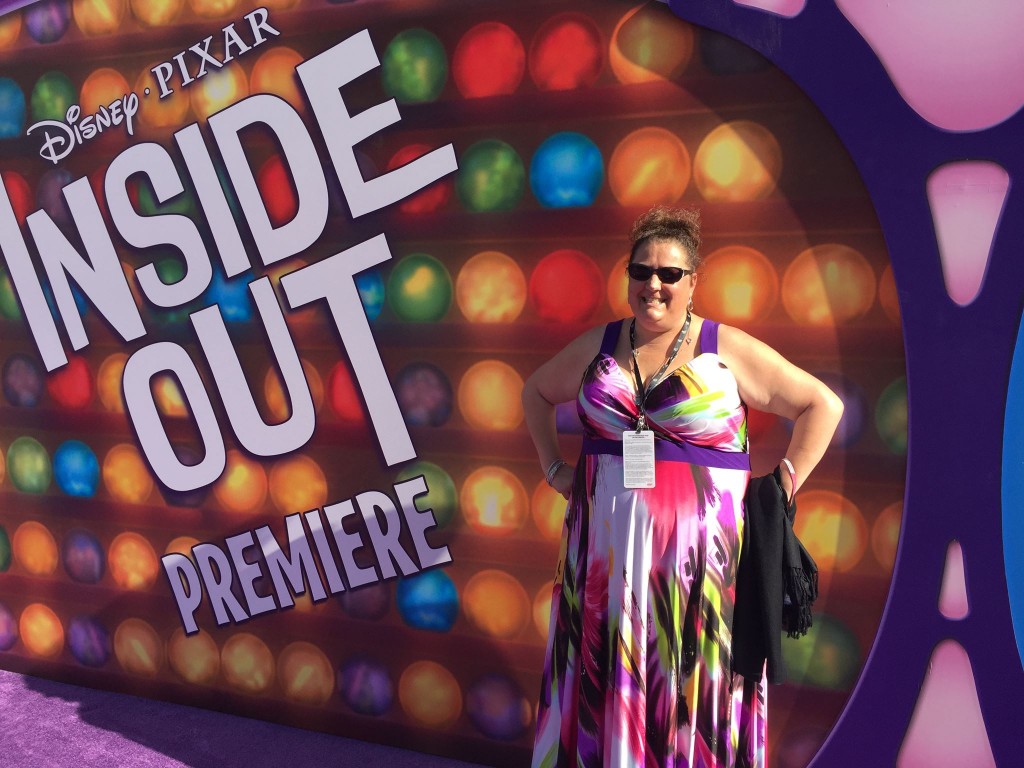 I had the exclusive opportunity to attend the pre-party of Inside Out which was a whirlwind, star-studded affair.  With many people in attendance including full cast and crew of Inside Out, many other celebs came out and brought their children to experience the exclusive event.  Here are just a few of my favorite moments from the star-studded affair.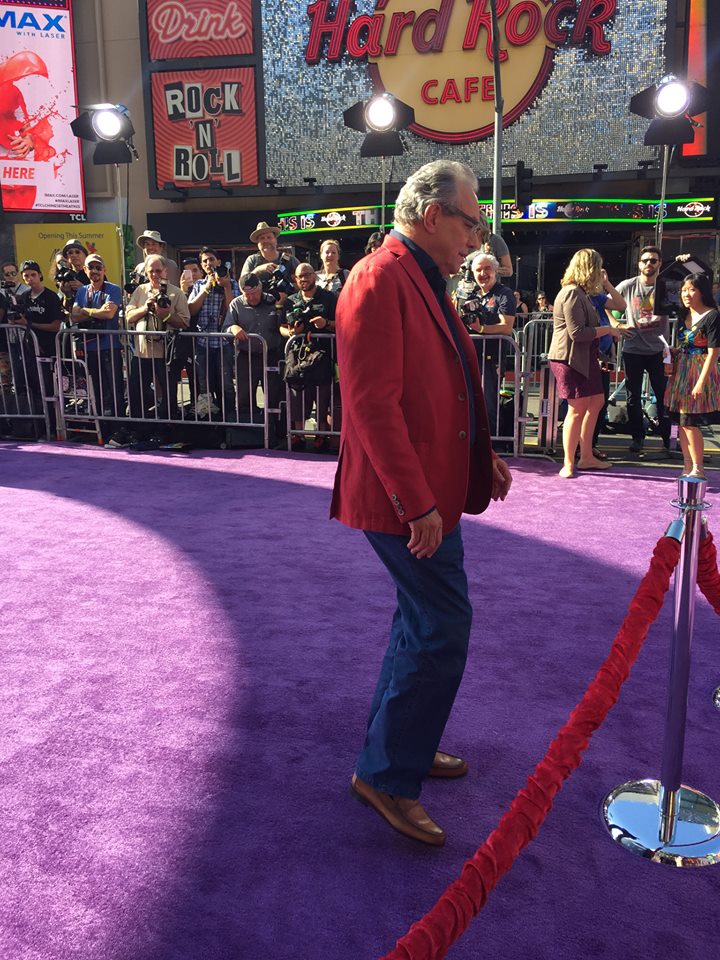 Lewis Black, Voice of Anger – Inside Out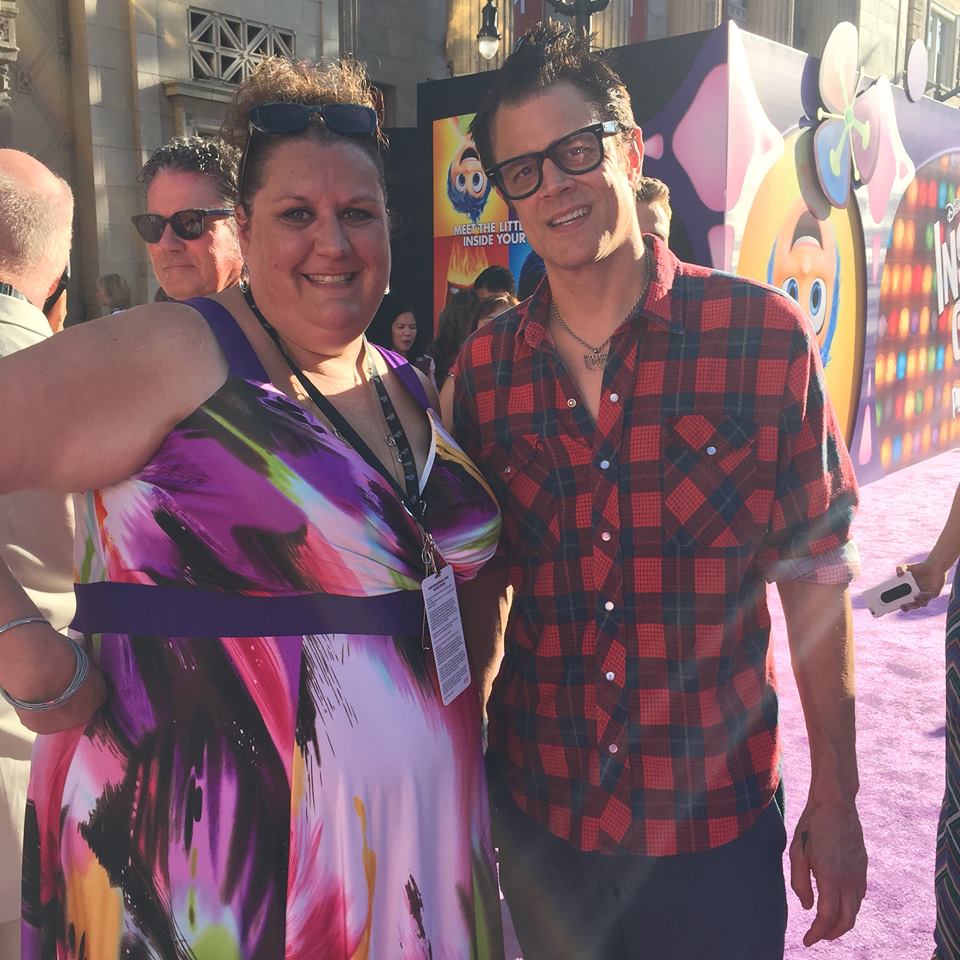 Myself with Johnny Knoxville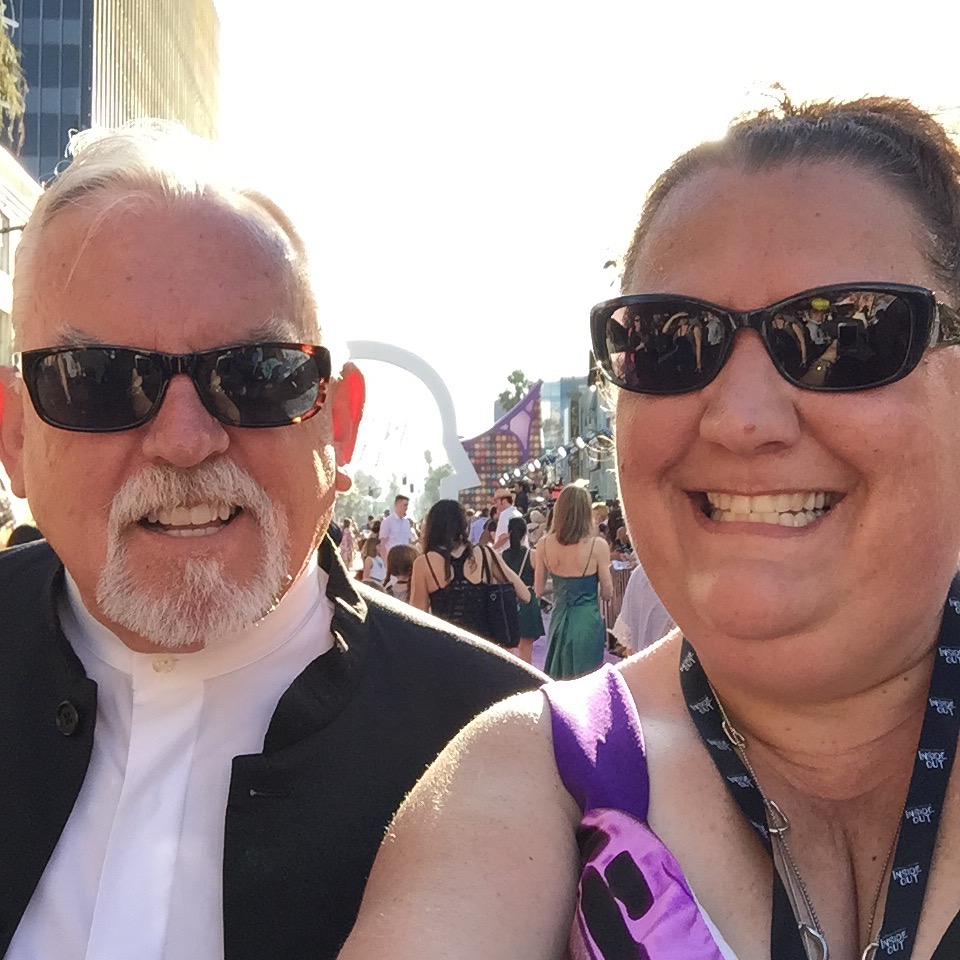 Myself with John Ratzenberger, voice of Fritz – Inside Out.  You may also recognize John from one of the classic sitcoms, Cheers, as Mr. Cliff Clavin.  One interesting fact – John is the only person to voice a character in ALL of Pixar Animation's feature films to date, including Inside Out!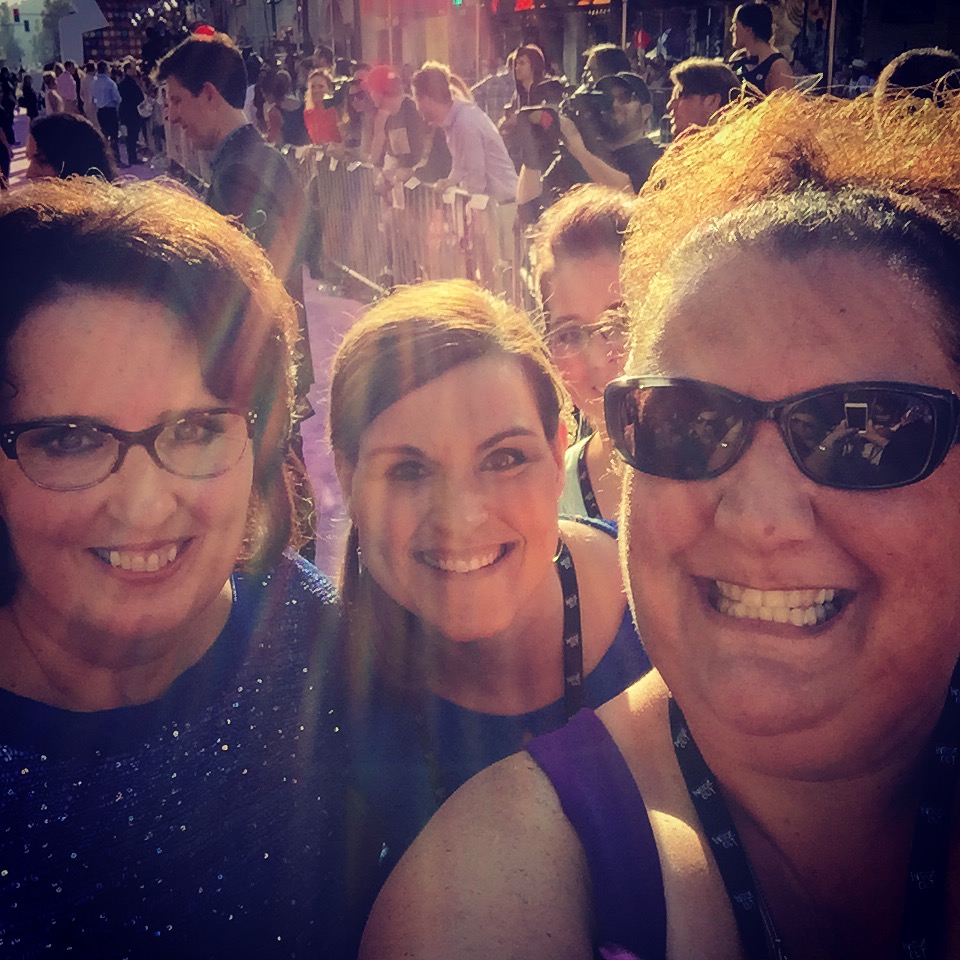 Phyllis Smith, voice of Sadness – Inside Out. I love that she was so naturally sweet and delightfully funny.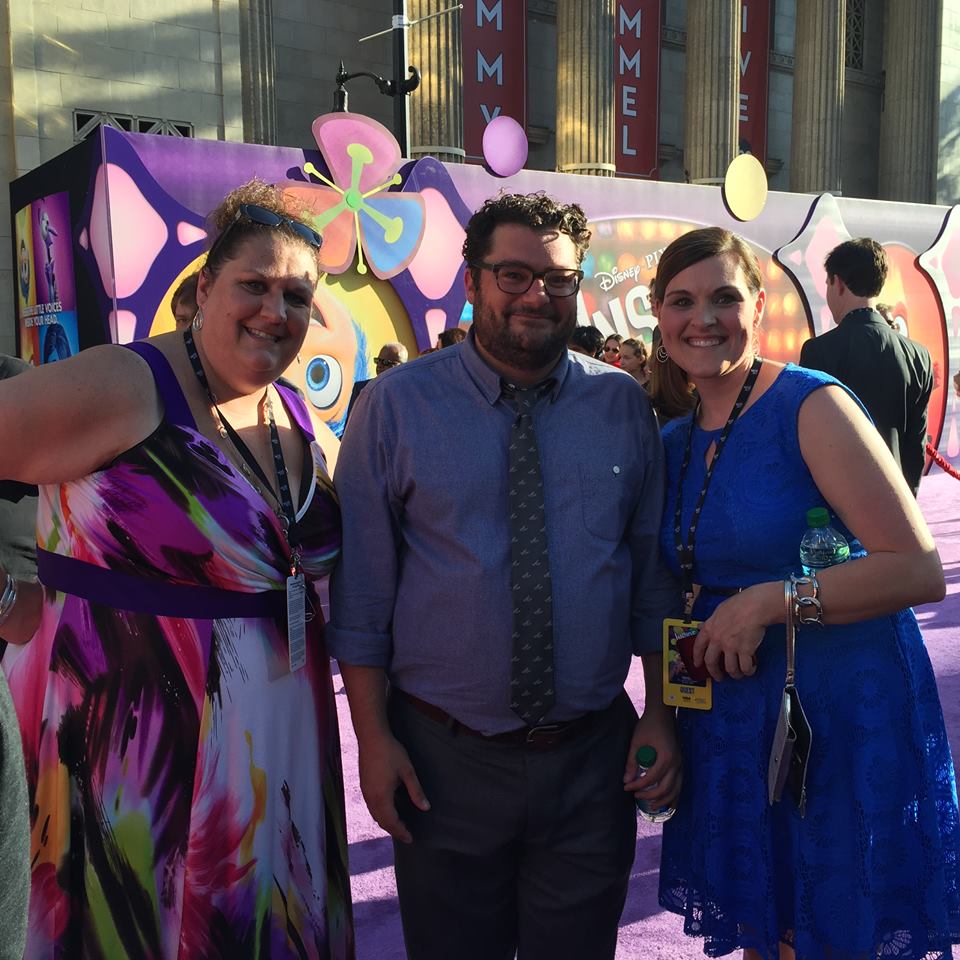 Bobby Moynihan, voice of Forgetter Bobby – Inside Out.  You may also know Bobby from SNL.  This was hands down, my most favorite moment right here.
The evening was hot, but that didn't deter everyone from having a great time, dining, drinking, laughing and having a blast while awaiting the premiere of the newest Disney-Pixar release, Inside Out.  With fun food like broccoli pizza and emotional cupcakes, this was such a colorful and delightful event.  Everyone in attendance could take part in fun games, activities and even pick up a few bits of movie memorabilia from various booths all throughout the party.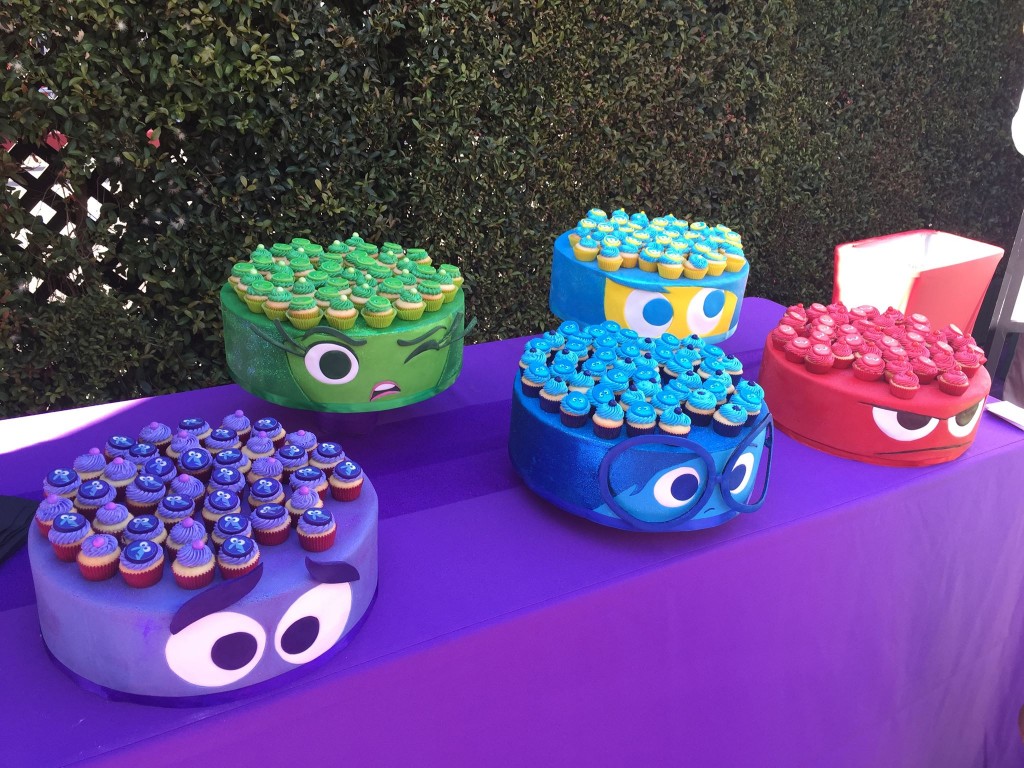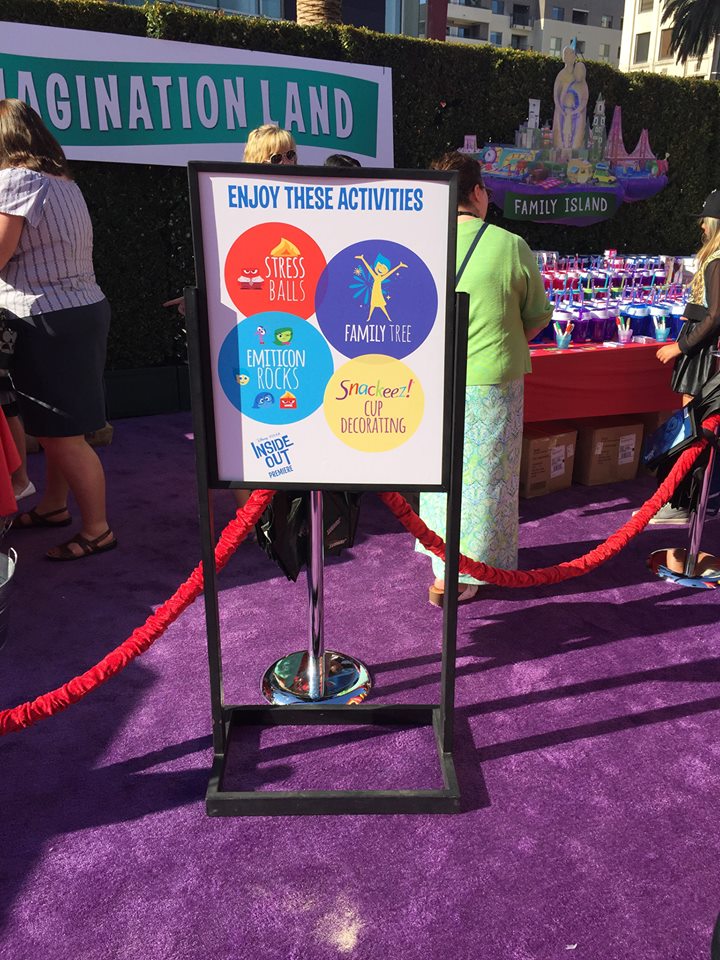 As excited as I was to see the movie, nothing could have really prepared me for the carpet pre-party event alone.  This was not your typical Red Carpet affair from what I have been told.  The first noticeable difference was this carpet was PURPLE, which was perfect as the entire movie and premiere encompassed such a bright, colorful pallet already. I got to experience what it would be like to be each of the emotions, and even stand at the "control panel" as if I was one of them myself in little Riley's mind of emotions.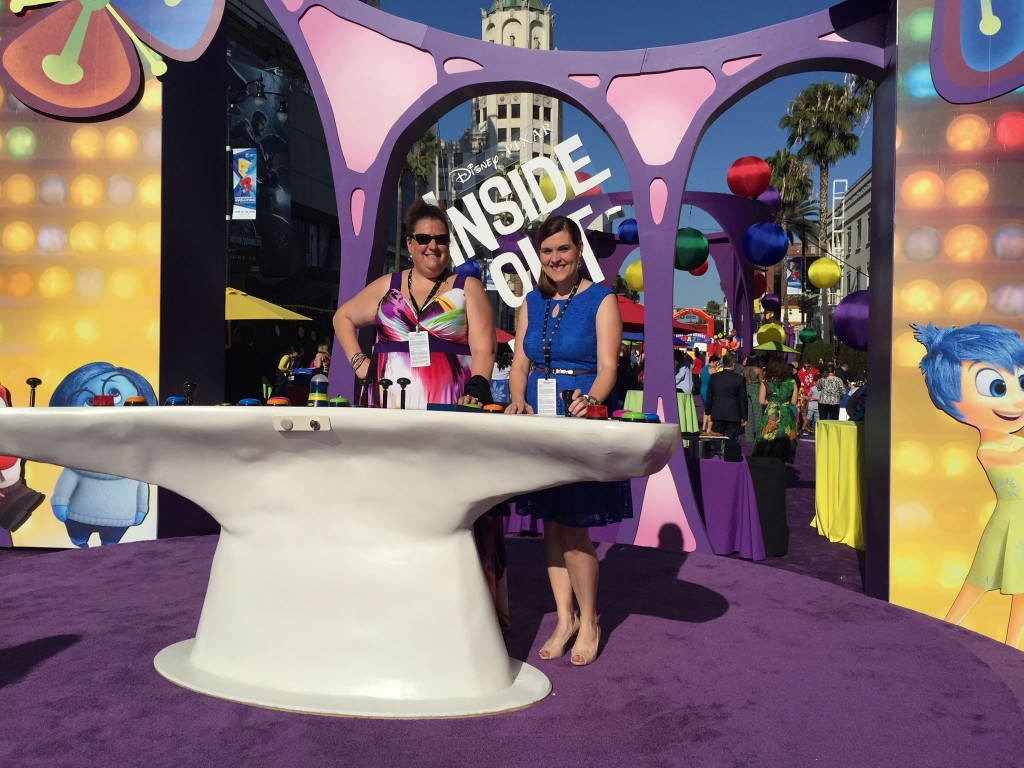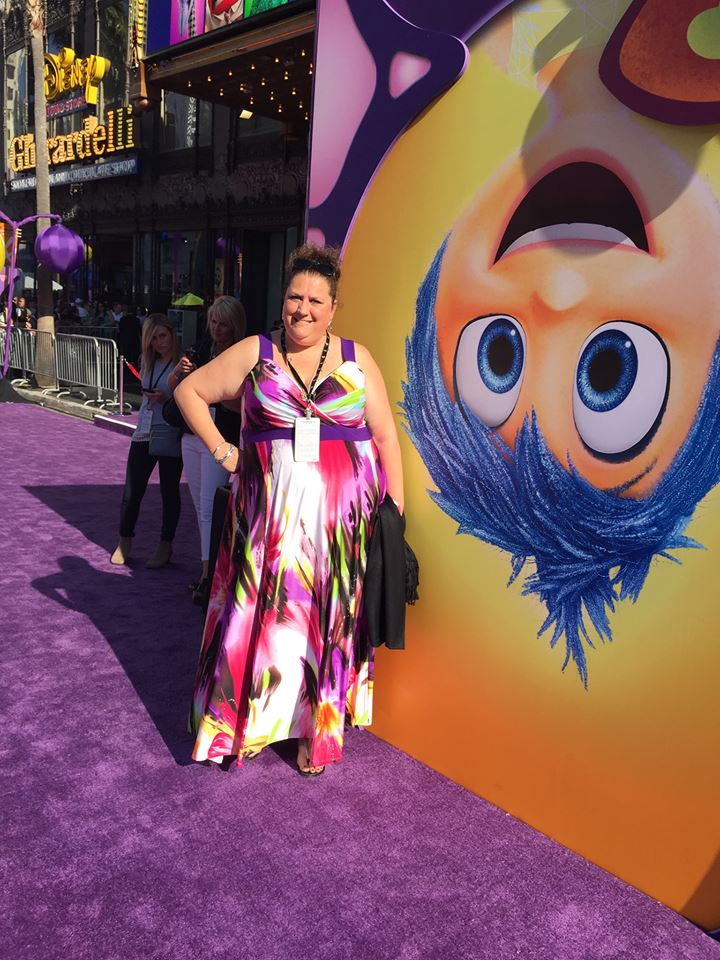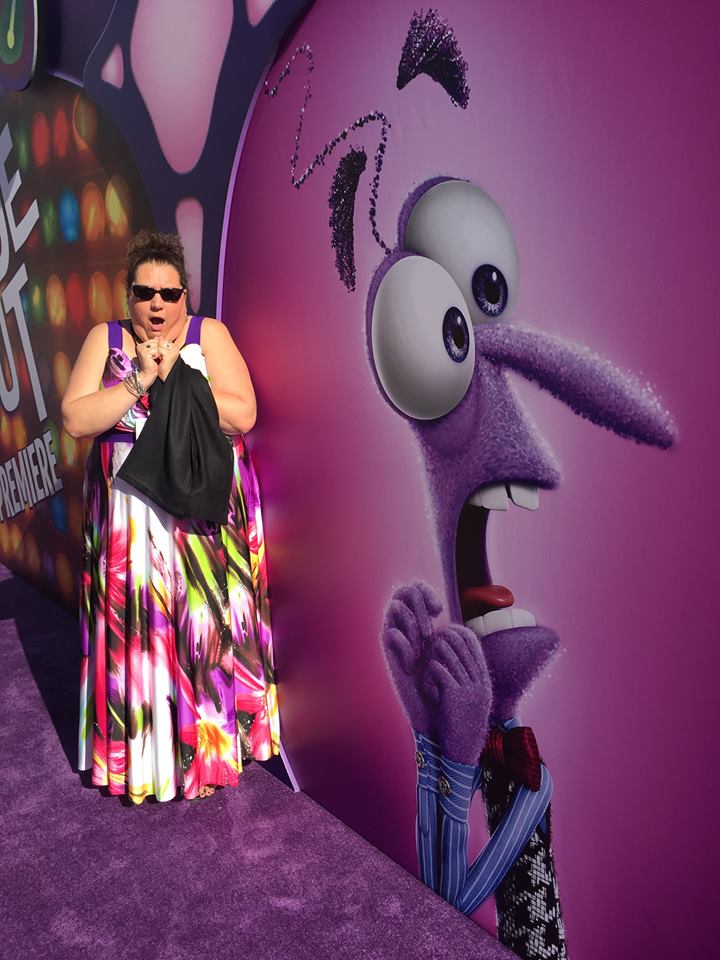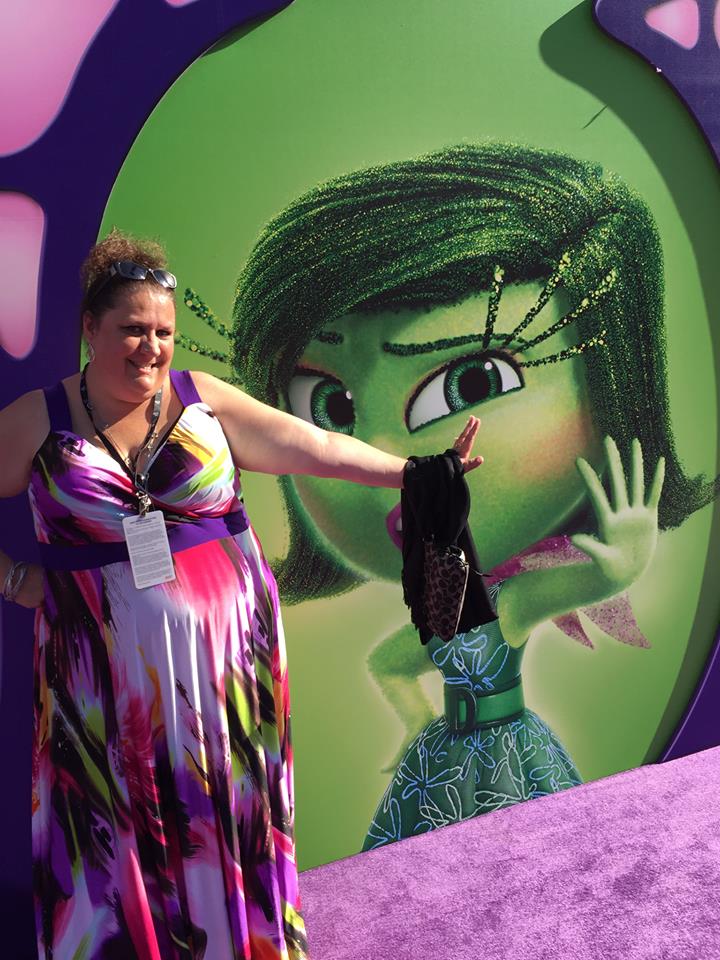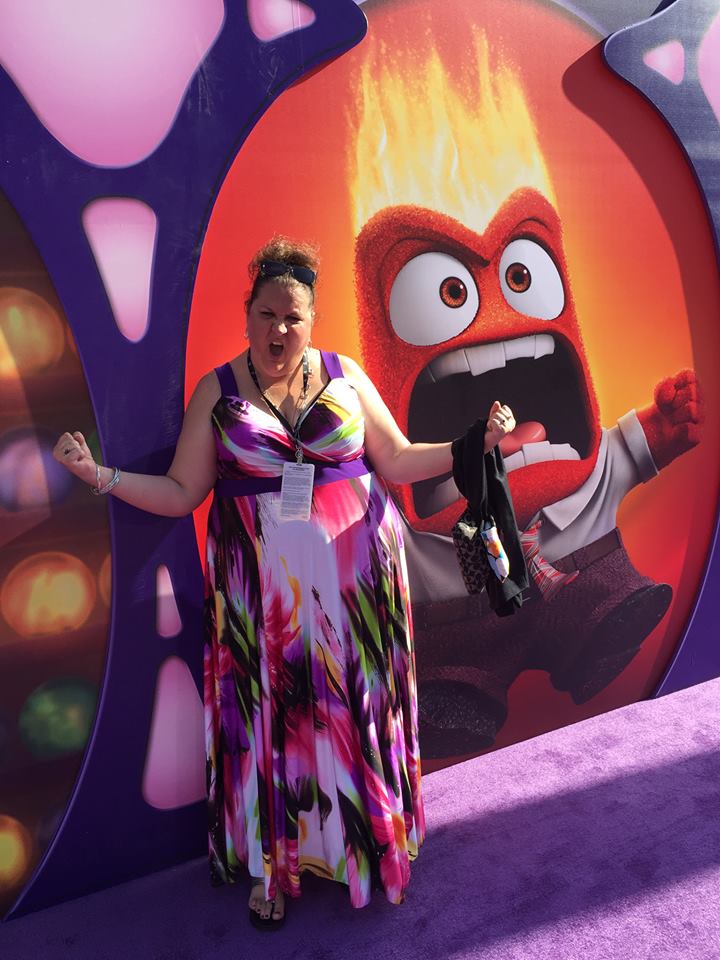 As this was my first Red Carpet event, I was naturally star-struck with all of those famous people that I watch on television and in the movies, but what I genuinely took away from this is that, acting is their profession, as anyone else who works. It was amazing to see them with their children and spouses enjoying a fun event, just as if we were at a local carnival.  While this was no ordinary event, I am thankful to have been apart of it and really enjoyed seeing all of the sites and amazing people even before we got a chance to view the movie.
As the party drew to an end, we all gathered into the El Capitan theater to watch Inside Out.  While I will not give you the full details of the movie, I will way that it well surpassed my expectations and is delightfully funny.  It is a movie that is ingenious and really makes one think! This movie is one that the entire family will enjoy and want to watch again and again. Here are just a few cand shots of the cast with their characters!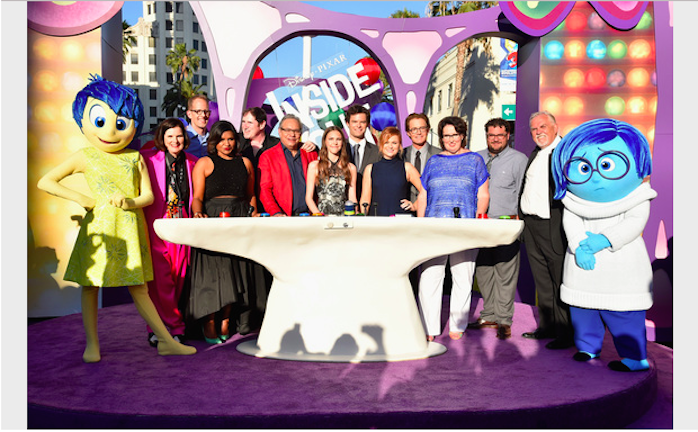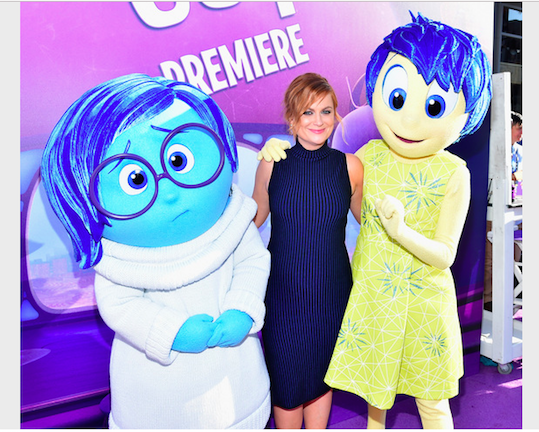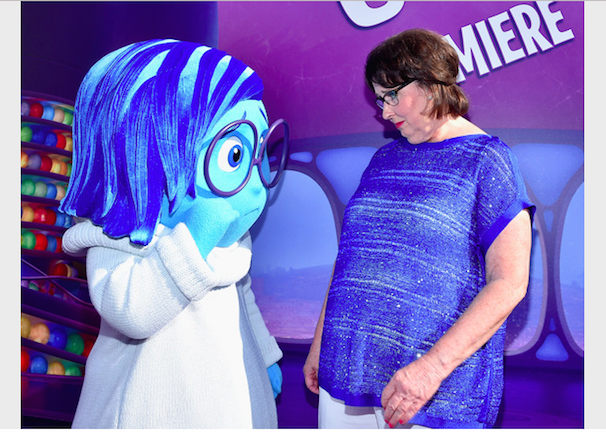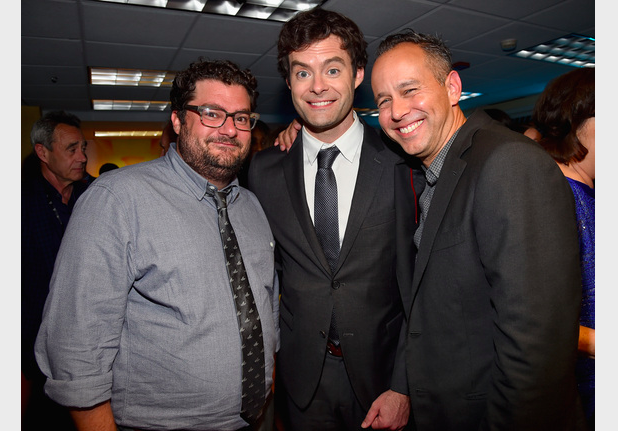 Cast Photos Courtesy of Disney/Pixar
This experience was truly magical for me.  I saw more than I had ever dreamed, I met so many nice and friendly people, and my favorite part was watching the amazing movie with a full cast of fun, lively, energetic and downright hilarious actors and actresses.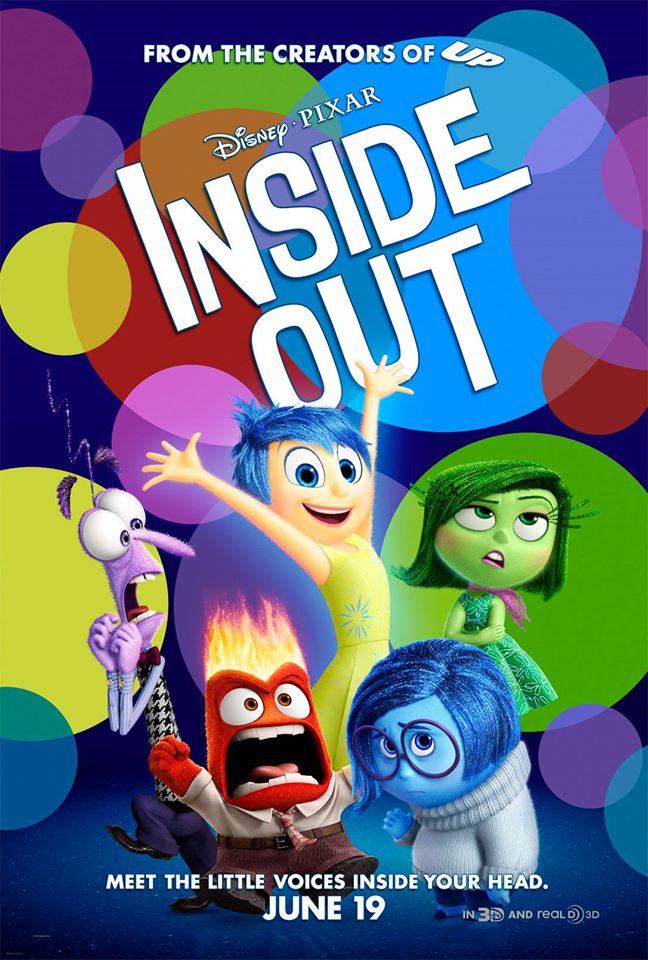 More about Disney-Pixar's Inside Out:

Do you ever look at someone and wonder what is going on inside their head? Disney•Pixar's original new film "Inside Out" ventures inside the mind to find out. 

Based in Headquarters, the control center inside 11-year-old Riley's mind, five Emotions are hard at work, led by lighthearted optimist Joy (voice of Amy Poehler), whose mission is to make sure Riley stays happy. Fear (voice of Bill Hader) heads up safety, Anger (voice of Lewis Black) ensures all is fair and Disgust (voice of Mindy Kaling) prevents Riley from getting poisoned—both physically and socially. Sadness (voice of Phyllis Smith) isn't exactly sure what her role is, and frankly, neither is anyone else.  

When Riley's family relocates to a scary new city, the Emotions are on the job, eager to help guide her through the difficult transition. But when Joy and Sadness are inadvertently swept into the far reaches of Riley's mind—taking some of her core memories with them—Fear, Anger and Disgust are left reluctantly in charge. Joy and Sadness must venture through unfamiliar places—Long Term Memory, Imagination Land, Abstract Thought and Dream Productions—in a desperate effort to get back to Headquarters, and Riley.

Directed by Academy Award® winner Pete Docter ("Monsters, Inc.", "Up"), produced by Jonas Rivera, p.g.a. ("Up") and featuring an original score by Michael Giacchino ("The Incredibles," "Ratatouille," "Up"), Disney•Pixar's "Inside Out" opens in theaters on June 19, 2015. 

Be sure to stay fully connected with all things INSIDE OUT via 
And don't forget to head to the theaters on opening night, June 19th!!!!