Name Bubbles Personalized Labels For All Occasions
This post may contain affiliate links or I may have received the product free in exchange for my honest review. See full disclosure for more information.
As we are heading into the Spring Break season, and with end of school just around the corner, parents area already thinking about plans for the kids for summer. This might include scouts, camps, Zoo trips and much, much more. It's the perfect time to order labels that are able to easily identify their belongings and Name Bubbles is the perfect place to get them.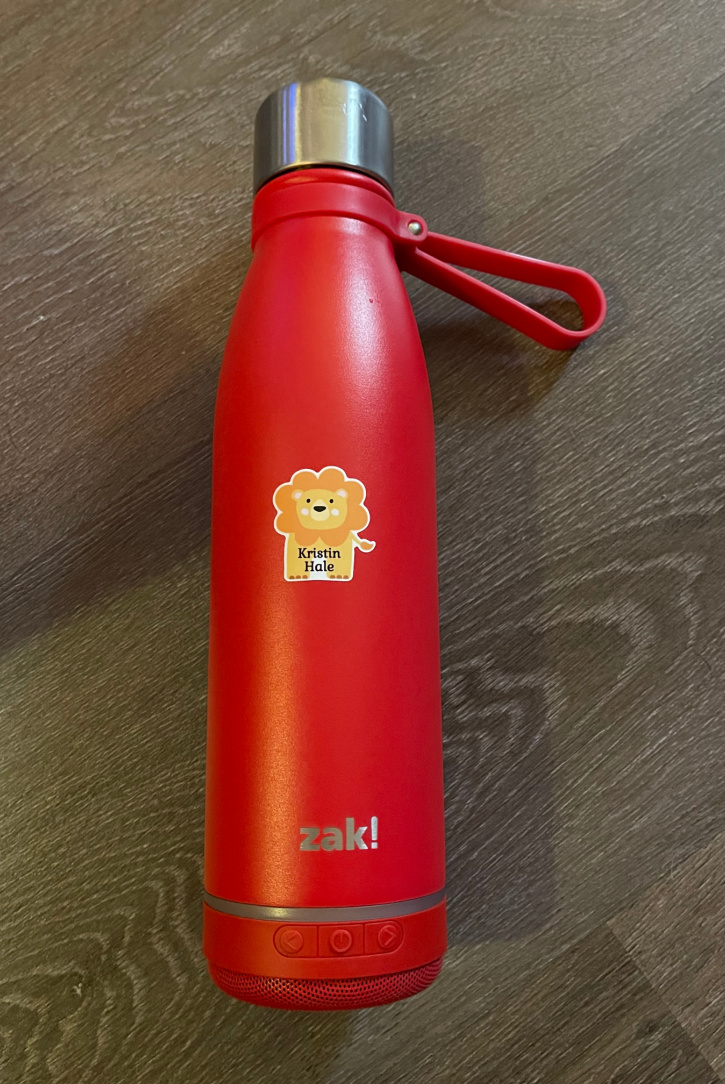 About Name Bubbles
Michelle Brandriss, founder and President, started Name Bubbles as a way to help other fellow moms (and dads!) stay organized. After her experiences of sending her son off to daycare only to discover half the things she packed for him didn't return home, she resorted to the tape and permanent marker method (gasp!). The outcome? A new way to label and thus NameBubbles.com was born.
Name Bubbles has labels for all sorts of interest. You can find animal labels, labels that help identify allergies, clothing labels, emergency contact labels and more. My household is a large supporter of zoos and animal conservation, that is why we were excited to see they have zoo animals to adorn our items.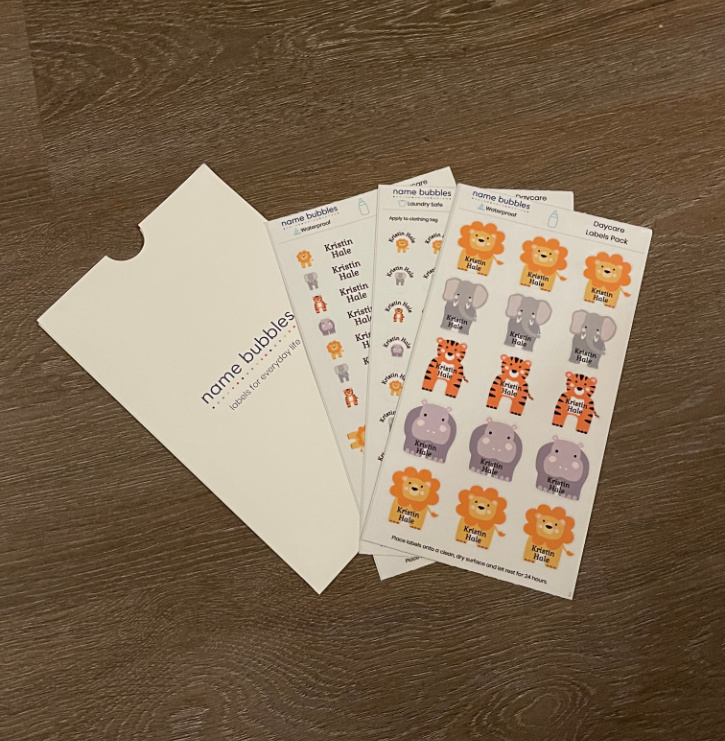 Bring the zoo home to your youngsters with this charming spread of zoo animal labels for daycare printed with your little one's favorite animals in the wild! The zoo animal labels for daycare are waterproof, dishwasher, microwave, freezer, and laundry safe. Now your little one can bring their favorite wild animal on a zoo name tag into daycare to show their friends and teachers.
With this Zoo animal Labels Daycare Pack, you will receive 96 zoo name tags and labels with adorable animal prints, including elephants, hippos, lions, tigers, and more. You can easily label all baby bottles, bibs, blankets, snacks, coats, an extra change of clothes, and shoes with these adorable zoo name tags. Your toddler can easily find and put their shoes and put them on the correct feet with shoe labels by matching a ferocious lion together. RAWR!. You can organize their supplies by animals, like hippo labels for pants and tigers for shirts. No matter what your organization style, zoo name tags for daycare will help your little one's belongings return home each day.
Customize these zoo animal labels for daycare with your little one's name and a zoo animal they love, and simply peel and stick the zoo name tags to the items headed to daycare with them. See all our other cute daycare labels available in many prints and patterns for your baby or toddler.
Are you ready to get your labels in time for some summer fun and travel? Connect with Name Bubbles socially for current designs and sales info.