Keep Pets Clean with uahpet Wireless Scrubbing Brush
This post may contain affiliate links or I may have received the product free in exchange for my honest review. See full disclosure for more information.
Do you have a fur baby or several in your household? If you are like us, we are avid dog lovers and have several. They range from a small Chihuahua mix named Zelda, to our largest ever breed, a Great Pyrenees named Winter.
As you can imagine, no matter what the breed of dogs one might have, keeping their coats clean and fresh is an important part of their overall health. Thankfully, I'm able to keep all of our furbabies clean without making a catastrophic mess using the uahpet Foaming Wireless brush and scrubber.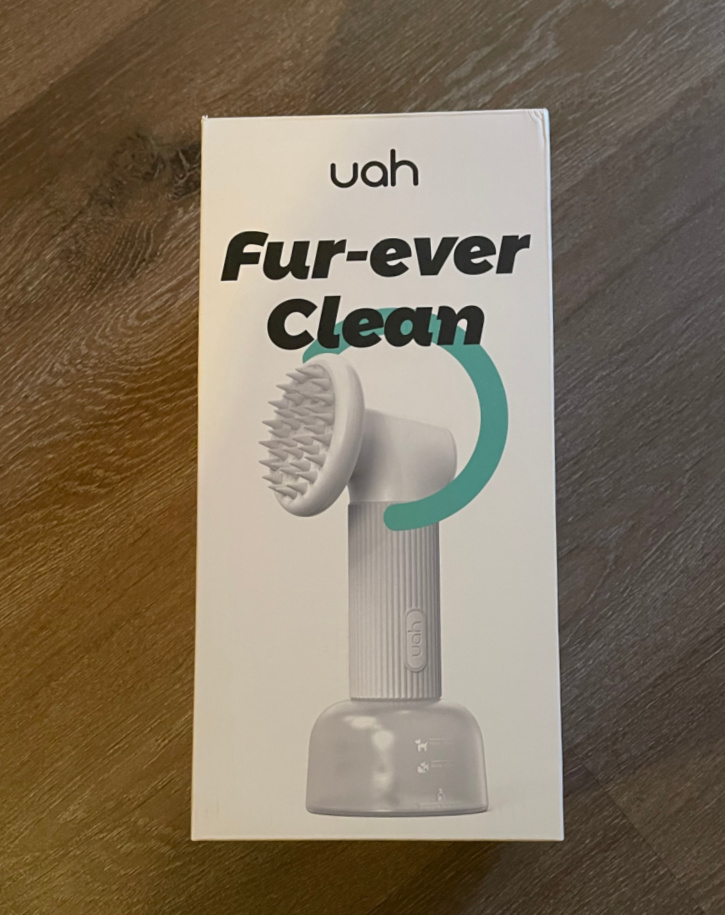 About uahpet
We aim to create a natural, comfortable, and healthy lifestyle for pets. Backed by behavioral science and the latest innovative technology, we design relationship-driven and safe solutions for pets and the people who love them! Thousands of pet parents have used uahpet's products to reinforce positive behaviors rather than suppressing unwanted ones.
uahpet Automatic Foaming Dog Bath Brush with the same suction head as feeding bottle, can stably absorb lotion from multiple angles, efficiently converting shampoo into evenly and fine bubble. This cat dog shampoo brush combined with professional soft silicone brush head, better penetrate pet fur, less damage on dog cat skin, making bathing more efficiently and healthy.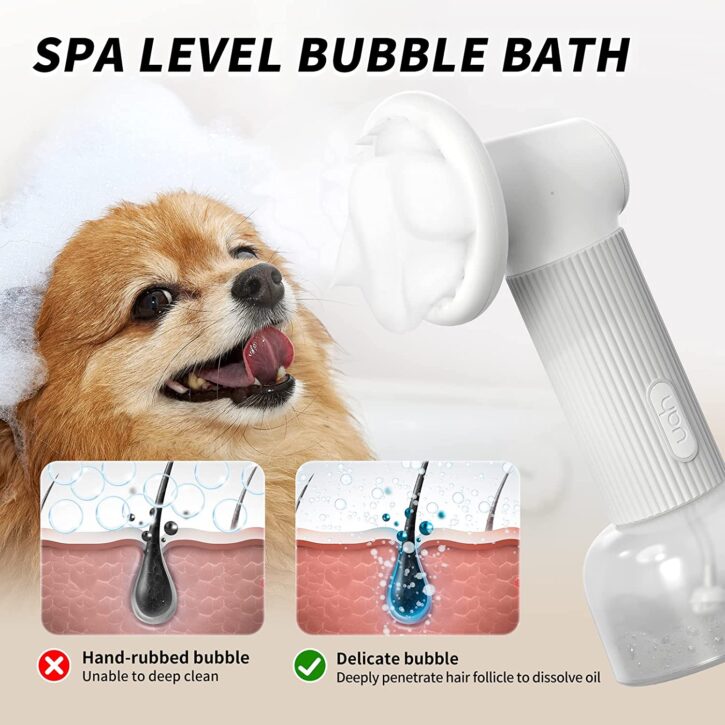 The dog scrubber for bath features high-elastic silicone soft brush teeth, made of safe, non-toxic material, harmless to pet skin, achieving massage effect in bathing process (note: it is not an automatic massage brush), you can do a spa for your pet at home without visiting pet store. This dog washing brush helps promote metabolism, soothe pet body and spirit, and give your pet comfortable bathing experience.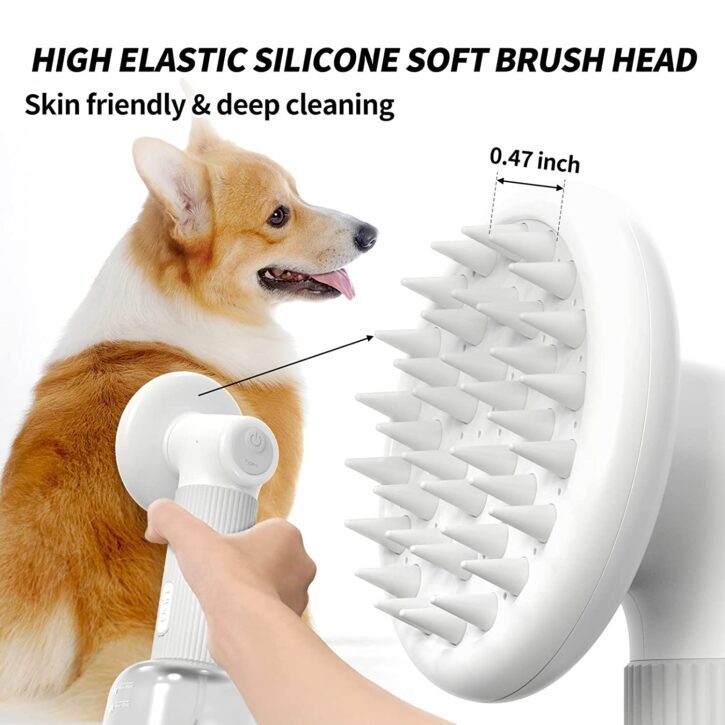 The lotion bottle is visualized with shampoo and water lines (the total volume of the lotion is 300ml, and the maximum volume of the shower gel is 30ml). There is no need to worry about causing a lot of waste of shampoo or insufficient during bathing, saving you the cost and burden. Use more, Save more.
This bath brush for dogs cats is wireless, handheld, and lightweight, which can be used at home and outdoors (yards, gardens, campsites, parks, seaside, etc.) without scene restrictions. The dog shower brush is IPX6 level waterproof, and the handle is combined with ergonomic design, which is comfortable to hold and does not slip in bathing.
The bubble machine adopts noise reduction design, you don't need to worry about scaring and hurting pets, making pets feel at ease. We hope this pet shampoo brush can create a more relaxed and happier experience for you and your pets.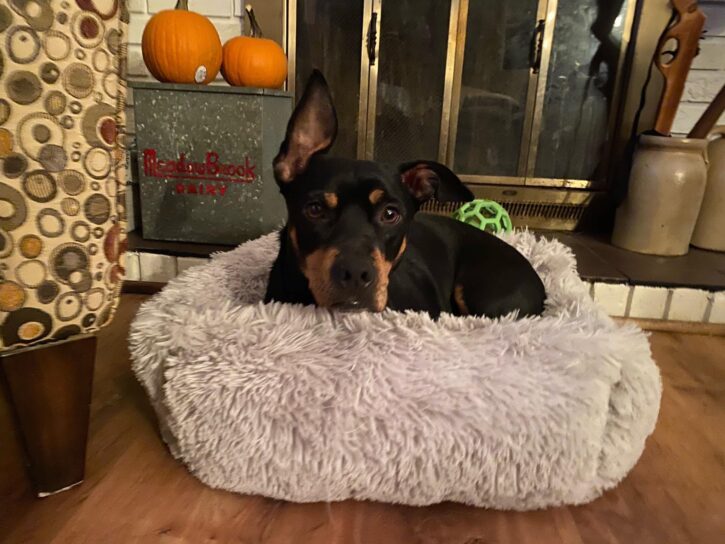 Of all the dogs we have, Scooby Doo is the one who loves this brush the most. He is a fan of bathtime and gives no complications when grooming.
You can find this pet brush and other amazing products from uahpet online on Amazon.