Nature's Baby Organic Products
This post may contain affiliate links or I may have received the product free in exchange for my honest review. See full disclosure for more information.
Since 2004, Nature's Baby has been in the forefront of the organic personal care industry and one of the earliest adopters of sustainable practices in producing products through economically-sound processes that minimize negative environmental impacts while conserving energy and natural resources.
A trendsetter within the baby category, materials and ingredients for our products and packaging are sourced, if available, from local suppliers to minimize our carbon footprint. We market a number of organic items certified by the USDA organic certifications and audits process, testifying to the purity of both our products and our process.
Nature's Baby, manufacturer of hypoallergenic, green, gluten-free, and cruelty-free baby products, has taken their eco-friendly commitment one step further with the release of aluminum packaging options for seven of their best-selling products.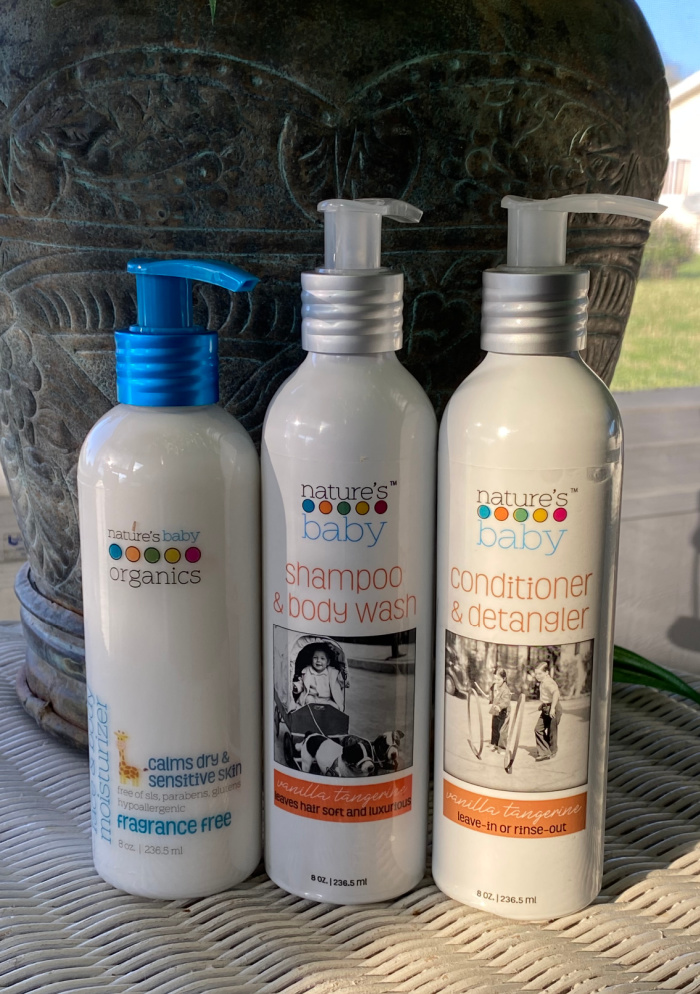 Nature's Baby has made the switch to aluminum packaging for three of their most popular shampoos, three conditioners, and one baby lotion, including the eight-ounce versions of their Vanilla Tangerine, Coconut Pineapple, and Lavender Chamomile Shampoo & Body Wash and Conditioner & Detangler as well as their eight-ounce Face & Body Moisturizer.
Celebrate Earth Day with a Eco-Friendly brand like Nature's Baby. Stay connected socially to see what other great products they have to offer.