I have found that as I get older, my skin is starting to lose some of the things I took for granted when I was younger.  When I was younger, I would often receive compliments on how glowing, fresh and smooth my skin was.  I chalked it up to good genes and great skincare at the time, but I now know youth also played a HUGE part in that.
Now I am not saying I have old and rugged looking skin at 42, but I have noticed that it has lost some of its shine, radiance and even elasticity.  Ever since I have found NeoCell Beauty Products, I feel more confident in my skins radiance and overall health.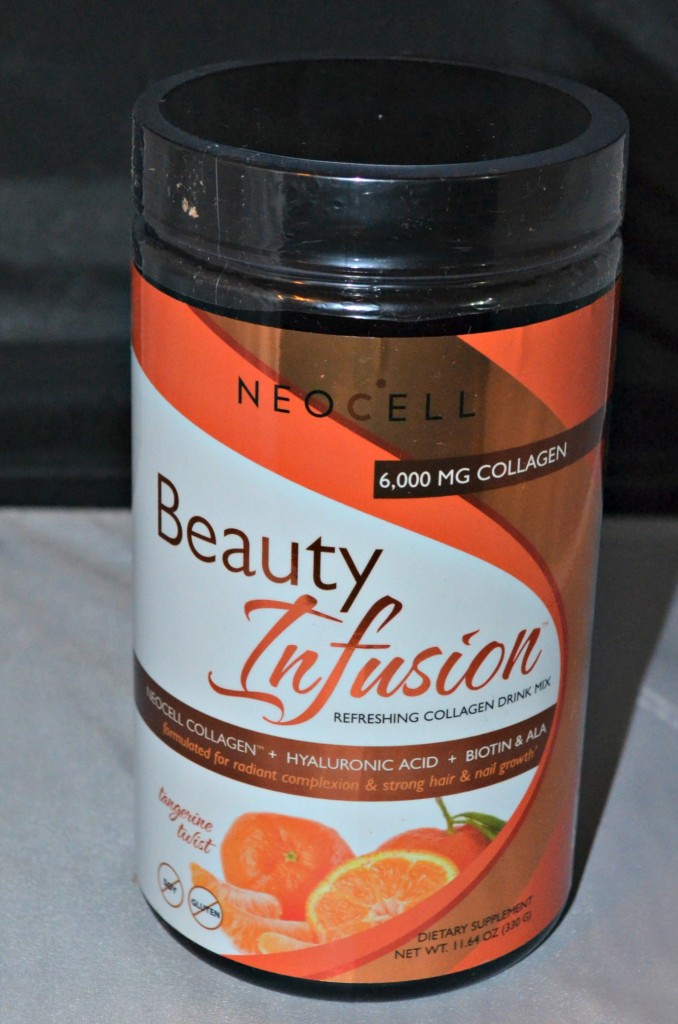 Beauty Infusion Tangerine Twist
NeoCell Beauty Infusion is an all natural solution for youthful, radiant beauty that starts from the inside. Diminished collagen levels in the body can lead to loss of elasticity in the skin, thinning hair, and brittle nails.*
This refreshing drink mix is infused with essential nutrients that work together to strengthen hair, skin and nails, hydrate the skin, and provide antioxidant power against environmental damage. Recapture that vibrant glow from the inside out with a beauty supplement your skin and taste buds will crave.*Just one delicious scoop delivers:
6,000 MG of NeoCell collagen™ Type 1 & 3 for firm, smooth skin & strong hair & nails*
50 MG of Hyaluronic Acid for skin hydration & renewal*
3,000 MCG of Biotin for support of strong hair & nail growth*
Alpha Lipoic Acid & Vitamin C for protection from free radical damage & enhancement of collagen formation*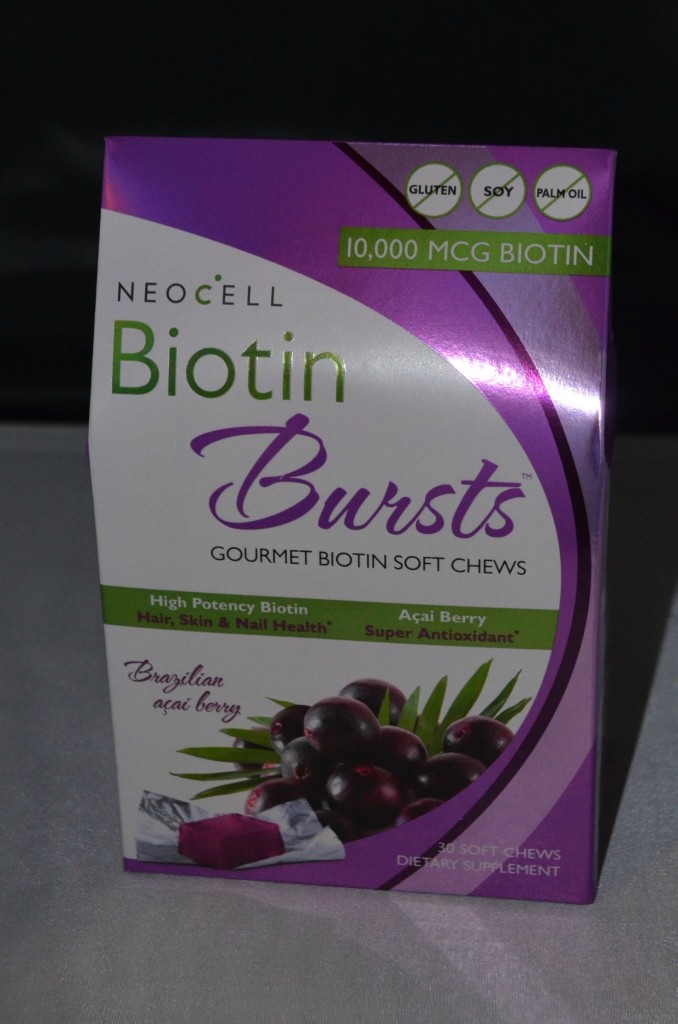 Neocell Biotin Bursts
Having beautiful and radiant skin has never been so easy- or so delicious. NeoCell Biotin Bursts deliver high potency beauty nutrients in a delectable, gourmet soft chew. Formulated based off of scientifically proven ingredients NeoCell Biotin Bursts offer a delicious alternative to your daily biotin regimen. Each chew is low in sugar and was especially formulated to be as readily absorbable as possible in delicious Brazilian Acai Berry flavor. Healthy hair and skin were never this easy, or sweet!
NeoCell Biotin Bursts, the best way to take your biotin. Period. (You're Welcome!)
Biotin is an important B vitamin supporting hair and skin health
10,000 MCG of Biotin per chew
Scientifically formulated to support metabolism of proteins in the body promoting natural energy, luxurious hair and vibrant skin.
*These statements have not been evaluated by the Food and Drug Administration. This product is not intended to diagnose, treat, cure or prevent any disease.
Neocell even offers great products for Pet's! I also recently received ArthoPet for my dogs and they really love it.  It is great, because my little one is starting to show some leg and joint pain due to his age and size.  Thanks to ArthoPet, he has already shown signs of natural reliefe.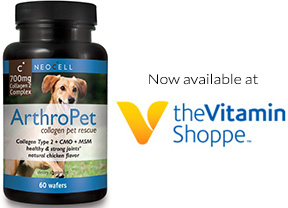 ArthroPet® is an innovative formula that provides chicken cartilage (a natural source of collagen type II, glucosamine, chondroitin, and hyaluronic acid), plus MSM, CMO and Manganese. ArthroPet is a safe and effective natural food supplement.
All Natural
ArthroPet formula supports the diets of pets suffering articular cartilage and connective tissue problems
ArthroPet supports healthy & strong joints
ArthroPet is a delicious natural chicken flavor chewable wafer, pets love it every time!
Neocell is the best beauty product I have found on the market. I feel like I can capture that youthful look I once had with the help of Neocell products.  Be sure to check all that Neocell has to offer for yourself or someone you know.  It would make the perfect Christmas gift.
Be sure to stay connected socially: