Happy Valentine's Day from your favorite lifeguards on the beach!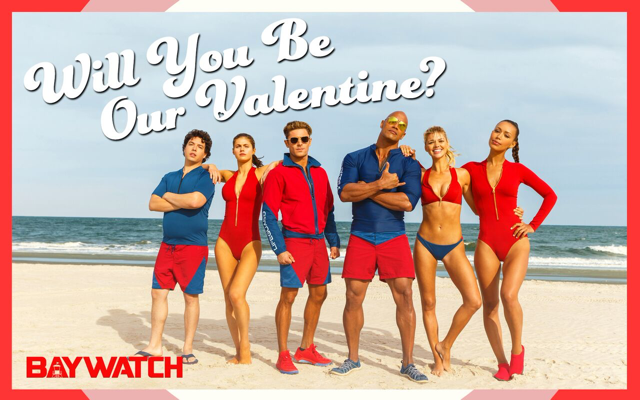 "BAYWATCH" follows devoted lifeguard Mitch Buchannon (Dwayne Johnson) as he butts heads with a brash new recruit (Zac Efron). Together, they uncover a local criminal plot that threatens the future of the Bay.
Baywatch comes to theaters nationwide on May 26, 2017. Stay connected socially for the most  updated movie release information.
Facebook | Twitter | Instagram