New Products from Sprout Organic Foods for Babies and Kids
This post may contain affiliate links or I may have received the product free in exchange for my honest review. See full disclosure for more information.
Sprout just launched 12 new products, including the first line of baby food purees made with bone broth protein from organic chicken and beef broth as well as an oven-baked waffle snack for toddlers and four new toddler smoothies.
About Sprout Foods
Sprout® provides premium organic foods and snacks for babies and toddlers that help parents raise healthy, adventurous eaters. Made only with USDA certified organic and non-GMO ingredients, Sprout's products are designed to expand baby's palate beyond sweet and establish a love of nutritious foods early on. Founded in 2008, the independent company is at the forefront of innovation in organic infant nutrition and is committed to re-imagining healthy eating for modern families. For more information on Sprout® and where to buy products, visit http://www.sproutorganicfoods.com.
NEW POUCHES
Bone Broth Protein – the first line of baby food purees made with bone broth protein from organic chicken and beef broth. Each pouch provides 2 grams of meat protein in a gentle, easily-digestible format for babies. Available in Butternut Carrot & Apple with Beef Broth and Homestyle Vegetables & Pear with Chicken Broth.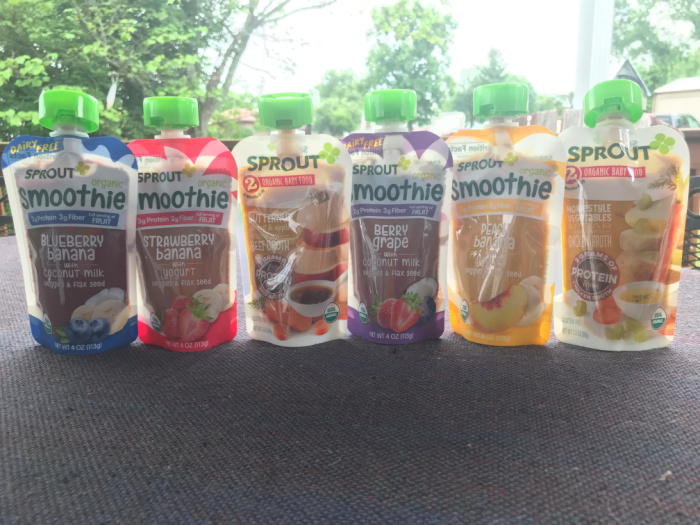 Smoothies – four new toddler smoothies that help fuel little ones throughout the day. Two yogurt-based options and two dairy-free, coconut-milk based options satisfy a variety of diet choices. Sprout Organic Smoothies are made with whole, organic fruits, vegetables, and flax seed and provide 2-3 grams of Protein, 2-3 grams of Fiber, and a Full Serving of Fruit per pouch.
Plant Powered Protein – two new flavors join Sprout's line of Plant-Powered baby food. Developed for Stage 2 eaters, Strawberry Apple Beet Red Beans and Apricot Banana Chickpea Fig deliver 2 grams of vegetable-based protein per pouch. Sprout has the largest assortment of plant-based protein purees and snacks, with 25 items in their portfolio for 2019.
NEW SNACKS
Wafflez – Recognized as a 2019 NEXTY award finalist, Sprout Organic Wafflez are a shelf-stable, oven-baked waffle snack for toddlers made with European stoneground wheat flour, real fruits & vegetables, whole organic eggs, and Certified Sustainable palm oil. Each box contains (5) individually-wrapped waffles and is the perfect handheld snack for tiny hands. Parents can feel good giving their toddlers this low-sugar snack that comes in two kid-approved flavors: Blueberry Apple and Apple Carrot Cinnamon.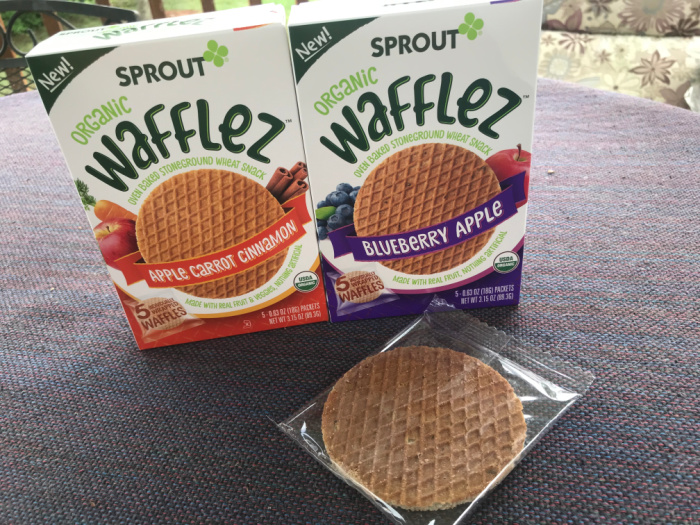 Teetherz – Sprout's new quick-dissolve teething wafers are gentle on baby's gums and have an easy-to-hold shape for self-feeding. Teetherz are baked with organic jasmine rice flour and real veggies & fruits and are preserved only with organic rosemary. Each box contains 15 individually-wrapped 2 packs (30 wafers total) offering 25% more than the leading brand.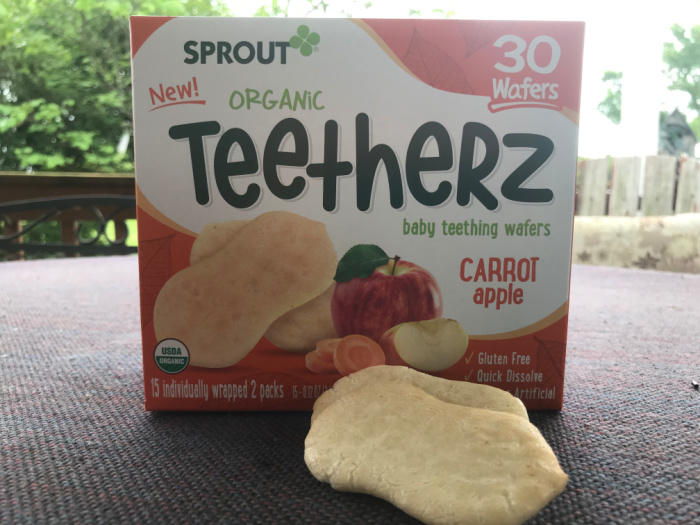 Be sure to stay connected with Sprout Organic Foods for their latest news and nutritional information on great items for kids and babies.