The Wallet of the Future Ekster Wallet + Tracker
This post may contain affiliate links or I may have received the product free in exchange for my honest review. See full disclosure for more information.
Did you find dad that perfect gift for Father's Day? Did he get all that he wanted? If not, it is never too late to pamper him with a special wallet that is a great way to keep his money and card the securest that they can possibly be. Let me tell you more about the Ekster Wallet.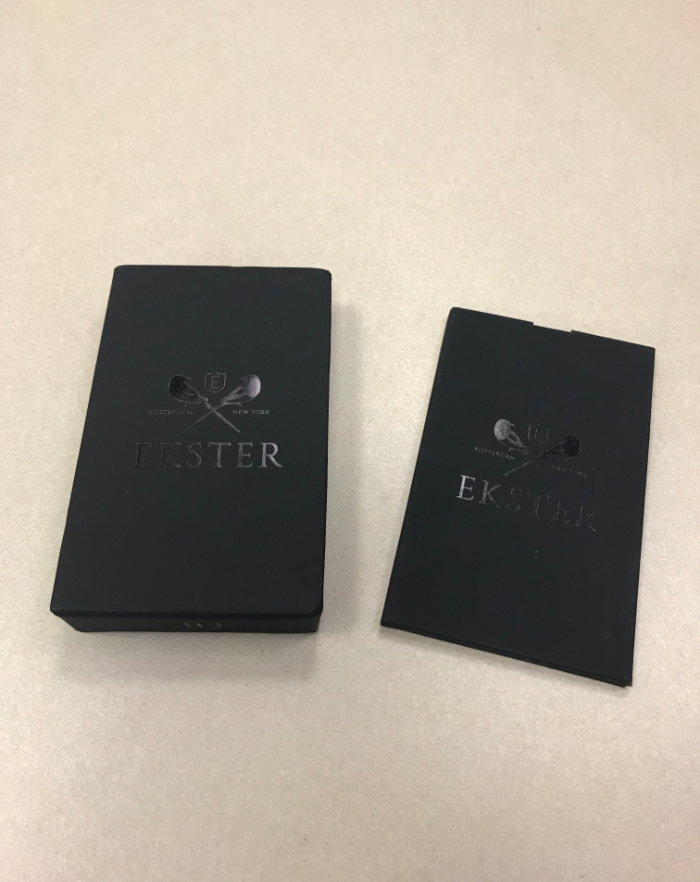 About Ekster
Ekster aims to provide innovative solutions for organized access. With a collection of smart products designed for an efficient and secure everyday carry, they strive to safeguard your daily accessories in the most stylish manner. Since their first Kickstarter campaign three years ago, Ekster has doubled in size every year and become the most-sold smart wallet worldwide. After raising 7000% their initial goal and hitting the $1M first-year revenue mark, they grew to become the biggest smart wallet manufacturer in the world. Their products are available in over 50 stores worldwide, including Macy's Herald Square, Selfridges and Dubai Mall.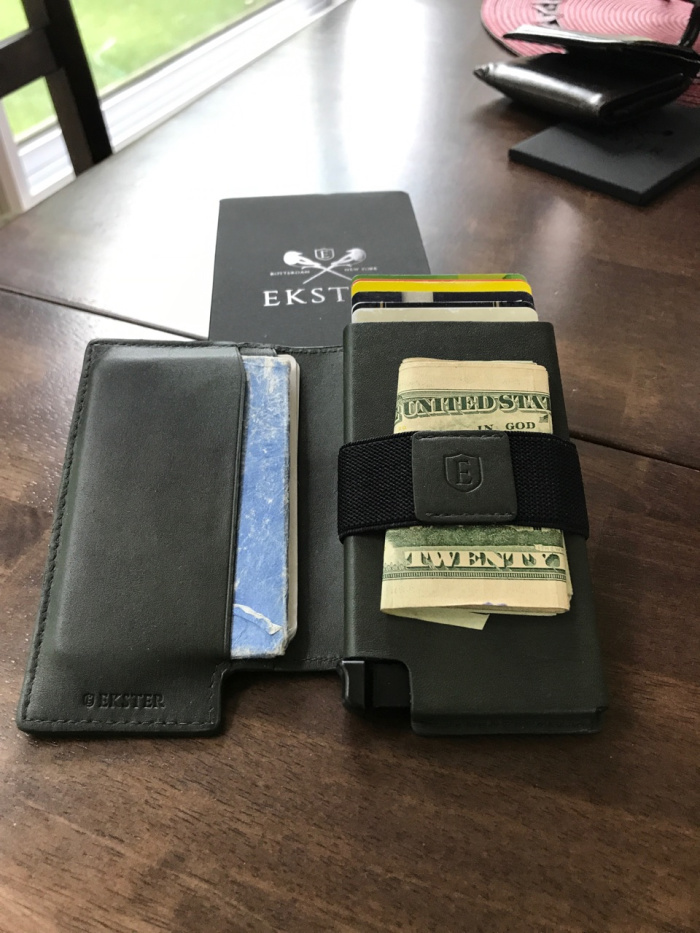 After raising over $1,000,000 in their previous crowd-funding campaign, Ekster®, the world's largest smart wallet brand, has launched their third-generation product line. This time they have engineered both the slimmest- and the first voice-activated smart wallet to date. Owners can now ring their wallet, find it on a map or even make use of the widespread Chipolo® community to help locate their missing belongings. Battery issues are no longer an issue due to Ekster's patented solar-powered tracking solution, which on a full charge can last up to 2 whole months. These RFID-blocking wallets are held together by handcrafted premium leather for a luxury look and feel and provide instant card access at the click of a button.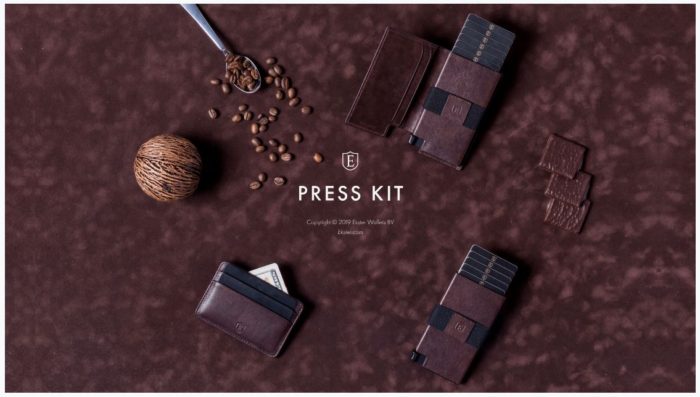 The First Voice-activated Smart Wallet
Ekster's products are now compatible with Google Assistant and Amazon Alexa. This means you can now locate your wallet or phone using your smart speaker or even just use voice command on your phone using either of the two apps. Your assistant can make your wallet ring, or it can tell you where it was last seen on a map. All you need to do is install the Google Assistant or Amazon Alexa app and follow the simple steps to enable Chipolo for them.
The First Solar-Charged Smart Wallet
"This is the first solar-charged smart wallet on the market, which means you won't ever have to charge or replace your tracker batteries" said Richard Canneman, Co-founder. Their patented solar-charging solution does not require direct sunlight to charge and only requires three hours of charge time to last two months with full worldwide tracking functionality. Ekster's solar technology is now even being implemented by major global shipping companies like Fedex to track their containers.
Partnered with Chipolo®
Chipolo is known for creating the world's slimmest and loudest tracking devices. This partnership has allowed Ekster® to trim the thickness of their trackers in half (0.09") as well as make them sound twice as loud. The upgraded Bluetooth 4.2 provides a more stable connection and doubles the connectivity range. Each tracker has a unique QR code that links it to your smartphone like a fingerprint. If your wallet is lost and someone finds it, by scanning this QR code a message will be sent to you, immediately letting you know where the wallet is. Chipolo's worldwide crowd GPS tracker network spans across the globe to help you find your wallet even when it's out of Bluetooth range. When any user is within range of your lost item, you receive a GPS update of its location. A fun new feature that was added is the ability to use your tracker as a selfie remote.
Faster Card Access
Ekster's new smart wallets hold at least 12 cards but users can enjoy instant access for up to six cards with the click of a button using Ekster's new and improved card access mechanism. It's simple – click the trigger, and the cards are immediately ejected without having to open the Ekster Wallet. With their secret inner coating and mechanism redesign, your cards now eject further for easier access.
RFID Blocking
Credit and debit cards issued within the past decade have RFID and NFC technology embedded in them. Cards with this technology can be activated and duplicated from a distance, causing security issues for important data like banking information. Traditional wallets are no longer safe to use – and the Ekster Wallet blocks out all signals with its aluminum cardholder, keeping users fully protected against any data theft.
Pricing and Availability                               
Ekster® has added a new product to the line and has released three new colours. Early-bird pricing starts from $29 at 60% off in a range of models and colours: The Parliament Wallet, Senate Cardholder and the Secretary Cardholder. Visit Kickstarter for the details.
David loves the sleeker design and fit of his new Ekster wallet in his pocket. He is mesmerized with the solar charging tracker battery. We cannot wait to see how Ekster 3.0 delivers. Stay connected socially with Ekster and help out with their latest kickstarter.