Gourmet Garden is the true food hack for staving off wilt-guilt. Offering a range of flavorful stir-in pastes and lightly dried herbs that last for up to four weeks in the fridge, Gourmet Garden will stay fresh all season long which means one less thing to worry about and more time to focus on your family.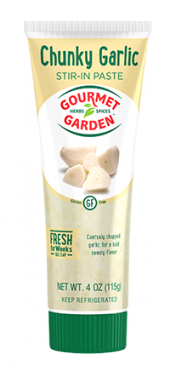 It's the ideal ingredient for sprucing up classic dishes like quiche and pasta and keep you from grappling with heads of garlic or ginger root.
Here are a few fresh recipes your friends and family will love below:
·       Bacon & Spinach Crustless Quiche
·       Grilled Vegetable Sliders with Chilli Tomato Relish
Gourmet Garden Herbs and Spices are available at select retailers like Kroger, Meijer and Whole Foods. Stay connected with then socially online.