No Tricks! Just Healthier Treats with PRI's Manuka Honey Treats! #ManukaHealth #ShopPRI
This post may contain affiliate links or I may have received the product free in exchange for my honest review. See full disclosure for more information.
Halloween is just around the corner and kids everywhere are getting excited! They love dressing up in their spooky costumes and collecting their bags of goodies. On the other hand, parents are dreading the sugar high that comes along with it! This year, why not avoid the bad for you treats and treat your kids with delicious, good for you treats featuring PRI's Manuka Honey?!
As a Pacific Resources International (PRI) ambassador, I'm excited to tell you that I have a great discount that you can use to try out a few of the amazing PRI products yourself! Right now, you can get 15% off and FREE shipping! To shop, go to shoppri.com and use discount code: Treats15 at checkout. But first, I can't wait to tell you about all the wonderful items I got to try out this month!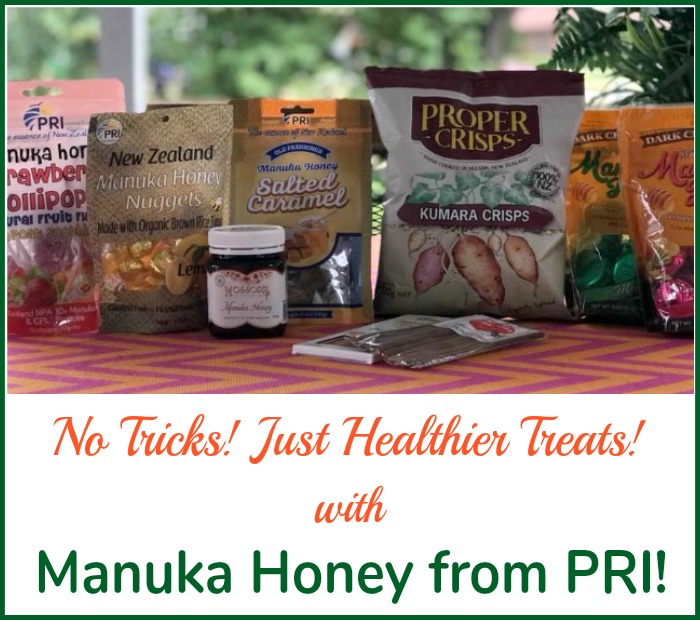 What Makes PRI Manuka Honey Products Special?
Pacific Resources International is an exclusive importer of various New Zealand Manuka Honey, health and beauty care products. Their award winning products include Manuka Honey, Pacific Sea Salt, Propolis Lozenges, Proper Crisps Chips, Manuka Caramels, and Manuka Honey Health and Beauty Products!

Pacific Resources International (PRI) was the first company to introduce Manuka Honey to the U.S. and owner David Noll has dedicated his career to bringing native and natural New Zealand wellness products to U.S. soil. David works closely with a variety of New Zealand companies to ensure that products are made with pure, natural, and quality ingredient.
The Yummy PRI Manuka Honey Treats Include:
Mint and Ginger Manuka Honey Chocolates
Strawberry Manuka Honey Lollipops
Manuka Honey Nuggets
Manuka Honey Salted Caramels
Sunny Bee Flavored Honey Sticks
Manuka Honey Sticks
Proper Crisps – Kumara
BONUS: Mossops Manuka Honey 5+ 1/2 lb. Jar
Are you ready to check out these tasty healthy treats from PRI?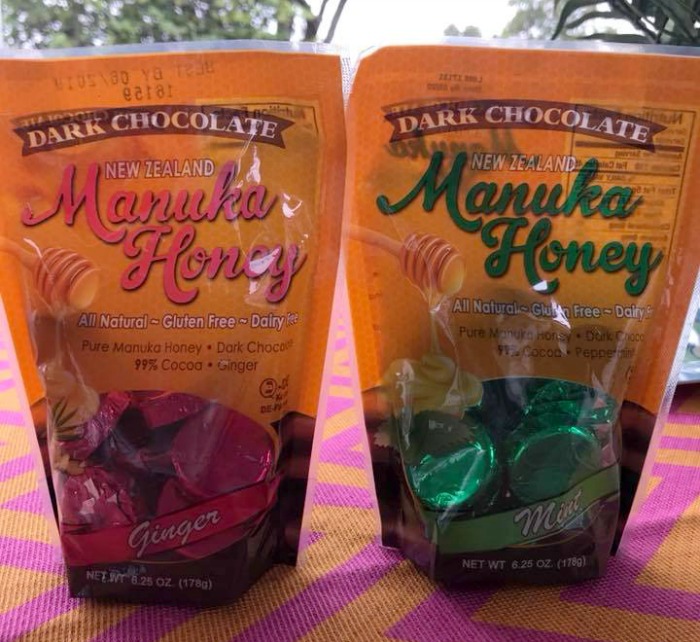 Manuka Honey Chocolates – Mint and Ginger
If you love chocolate, then you will love these mouth-watering Manuka Honey treats! These yummy treats are made by wrapping rich dark chocolate around the finest New Zealand Manuka Honey tested 5+ and adding a touch of mint or ginger. PRI's Manuka Honey Dark Chocolates contain only 3 Ingredients: Pure Manuka Honey, Dark Chocolate (99% Cocoa), and Mint or Ginger. They are All Natural, Gluten Free, Dairy Free and Kosher, with no use of artificial colors, flavors, or preservatives. You will also love that they are made right here in the USA!
Manuka Honey Lollipops – Strawberry
With cold and cough season on its way, you will want to stock up on PRI Children's Strawberry & Manuka Honey Lollipops! Not only are they a great tasting ANYTIME TREAT, but they also have the benefits of Propolis, Manuka Honey, and Menthol to help fight off infections! They come in two flavors – Strawberry and Lemon. Not to be given to children under two years of age without medical advice.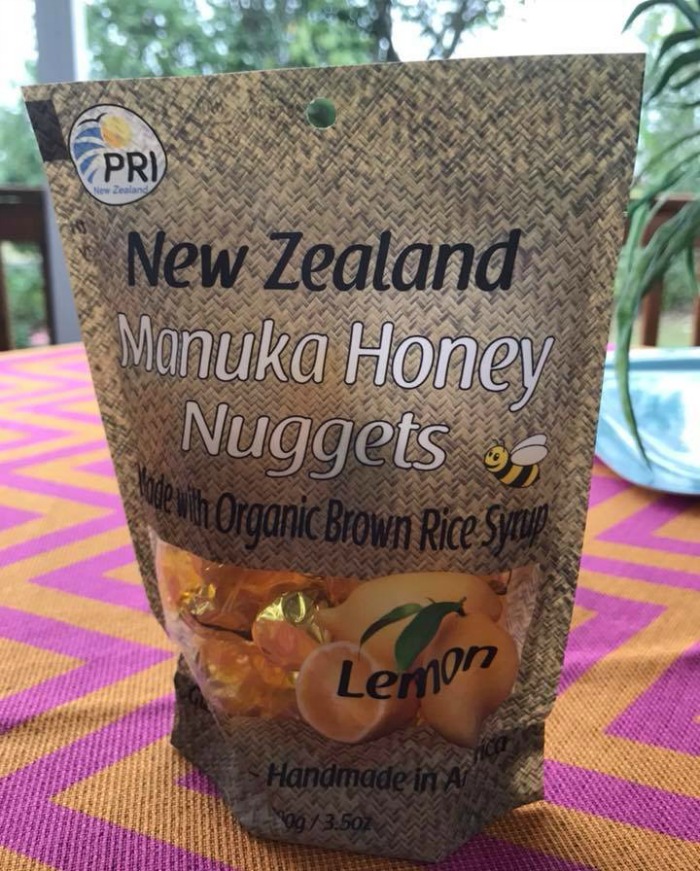 Manuka Honey Nuggets
Manuka Honey Nuggets are one of my favorites! These yummy nuggets are the perfect everyday treat. They are made with Manuka Honey 5+ and come in three fantastic flavors: Manuka Honey, Lemon & Honey, and Ginger. You will love to indulge your sweet tooth with them. In addition, they are amazing for dry and tired throats. You can also drop one in your favorite hot beverage for a delightful taste! Manuka Honey Nuggets contain nothing artificial, no colors, flavors or preservatives. They also have no high fructose corn syrup or corn syrup, are handmade and Gluten Free.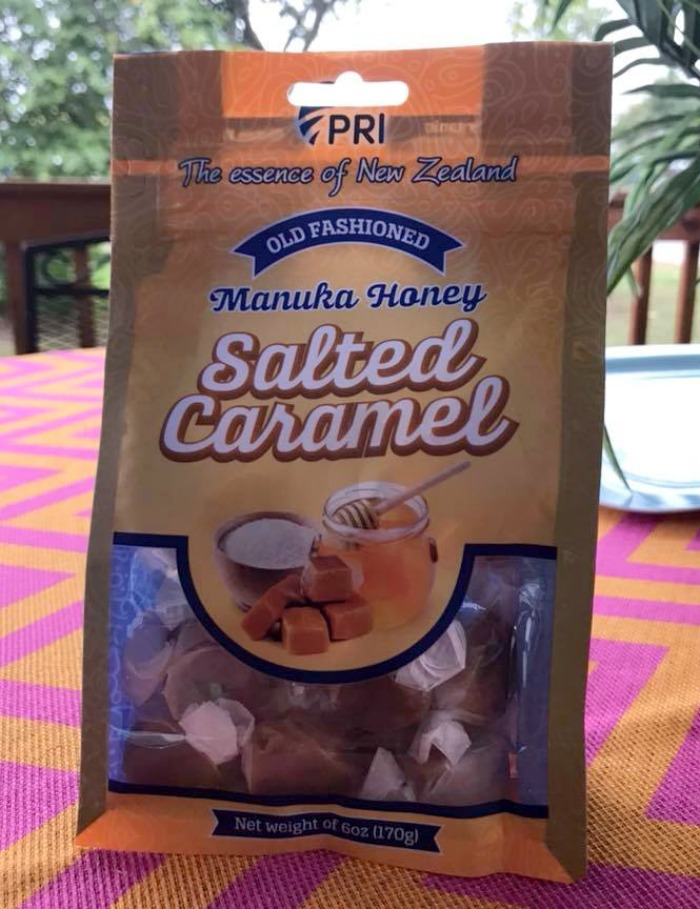 Manuka Honey Salted Caramels
Can I have another favorite? You will fall in love with Manuka Honey Salted Caramels! These soft chewy caramels are made with pure New Zealand sea salt to bring out that delicious Manuka Flavor! Best of all they are produced right here in the USA. They have a delicious taste that will make you want to close your eyes and savor them!
Manuka Bites.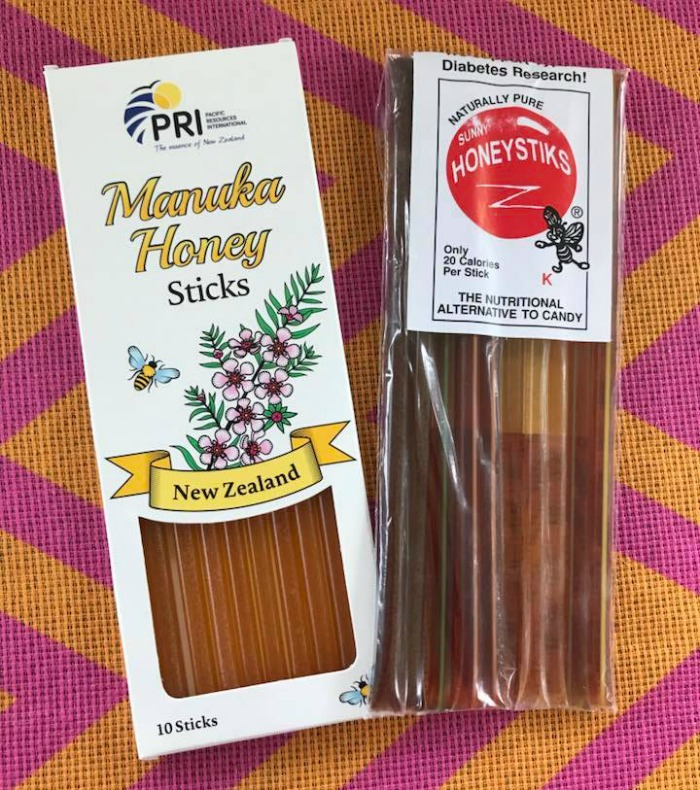 Manuka Honey Sticks
Manuka Honey Sticks are a sweet way to grab a healthy energy burst AND boost the immune system. If you didn't know, Manuka honey is known as the healing honey. Manuka Honey is used worldwide for its special properties. It is also safe for children of all ages.
Sunny Bee Flavored Honey Sticks
The Sunny Bee Honey Sticks are a nutritional alternative to candy. Instead of candy, why not offer your kiddos a yummy Sunny Bee Honey Stick! They come in a variety of flavors such as Lime, Sour Raspberry, Sour Lemon, Mango, Cinnamon, Sour Cherry, Strawberry, Peach, Sour Apple, and Sour Orange.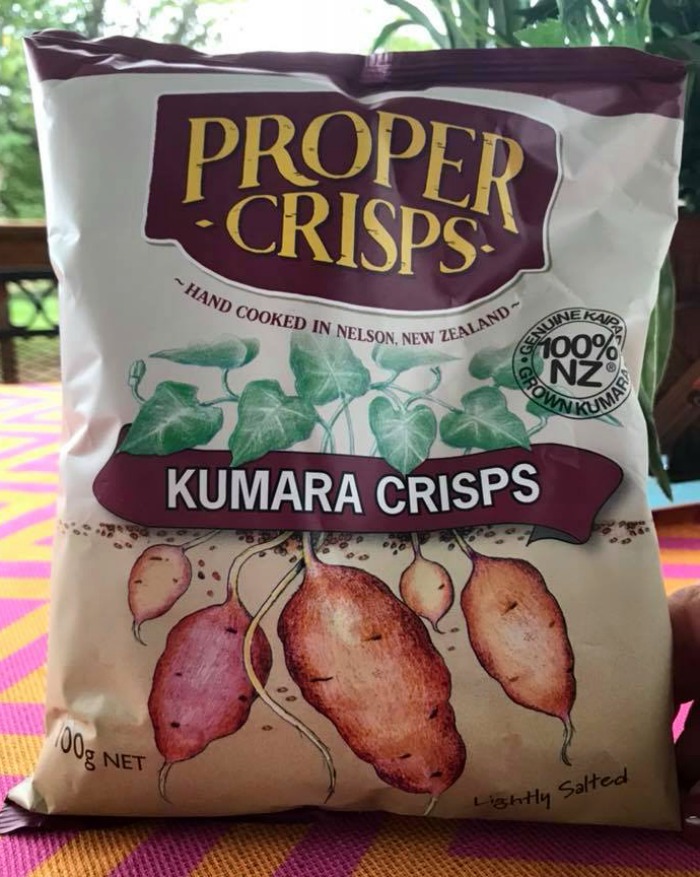 Proper Crisps – Kumara
For a crisp, salty treat the Proper Crisps are fabulous! The New Zealand Kumara is also known to many as the Sweet Potato. Each bag contains a seasonal medley of 100% Kaipara Kumara – Red Kumara (Owairaka), Gold Kumara (Toka Toka) and Orange Kumara (Beauregard). The crisps are 100% natural, gluten-free, GMO-free, suitable for vegetarians, dairy free, and have no added MSG. The ingredient list is short, containing only Kumara, rice bran oil, and sea salt. That's all!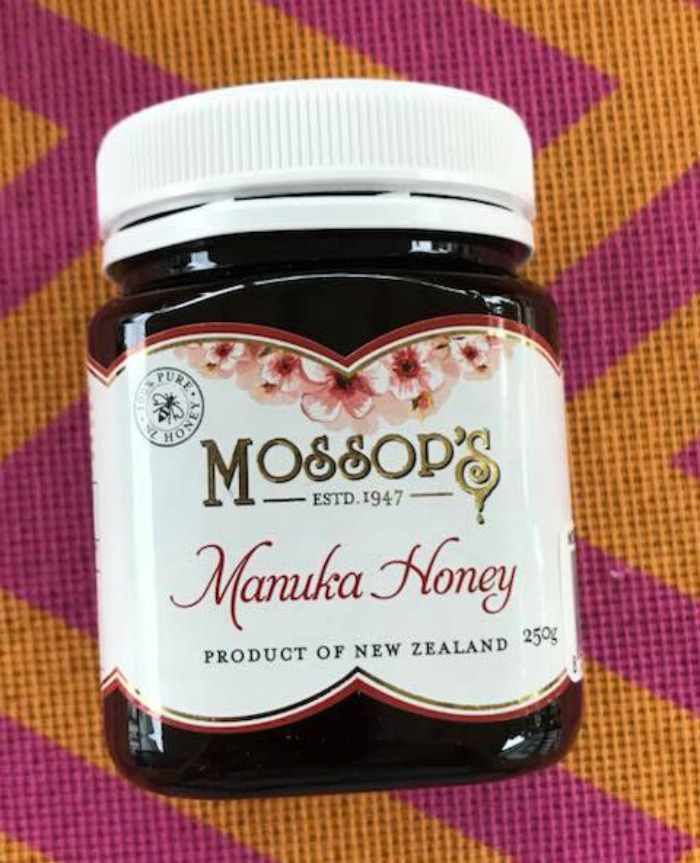 BONUS: Mossops Manuka Honey Blend 5+ 1/2 lb. Jar
Of course, we LOVE the Mossops Manuka Honey Blend! This special honey is AMAZING! Why? Pacific Resources sources honey directly from New Zealand bee-keepers, who take pride in producing high-quality products. The Manuka honey is collected with care from native Manuka trees in New Zealand's remote, pollution-free forests. This ensures the highest quality Manuka honey. They use special techniques to ensure that the Manuka Honey reaches you in optimum condition. Mossop's Honey New Zealand is a family business that has been producing and packaging top quality honeys for over 60 years. It is also certified kosher.
ShopPRI on Amazon.com.
Ready to try these amazing Manuka Honey treats for yourself?
Head on over to shoppri.com to shop and remember to use discount code: Treats15 at checkout to receive 15% off your order and FREE shipping!
Connect socially with Pacific Resources International