No Tricks, Just Treats in October's Degustabox! #DegustaboxUSA
This post may contain affiliate links or I may have received the product free in exchange for my honest review. See full disclosure for more information.
October is the month spooky ghost and goblins are on our minds. We are busy preparing fun snacks and treats to fill their bags and keep the tricks at bay. Well, October's Degustabox has it in the bag with loads of yummy treats and goodies! It has delicious sweet treats and crunchy snacks that are perfect for our snacking month and giving me lots of ideas for those scary creatures ringing the doorbell!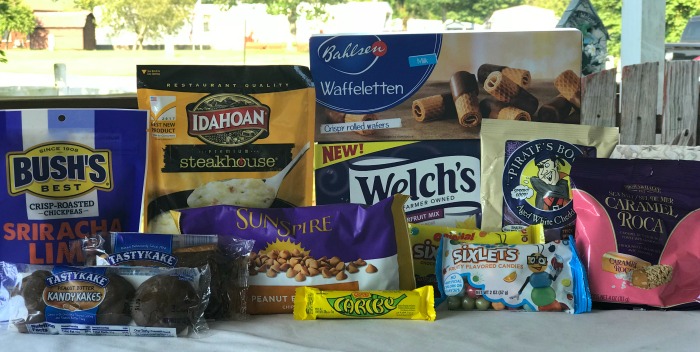 Let's take a look at the goodies in October's Degustabox!
Whether you like sweet, salty, crunchy, or fruity Degustabox has you covered! Oh! And you will absolutely love the delicious Idahoan Potato Soup for those chilly nights! Nothing beats good ole comfort food without having to leave the house!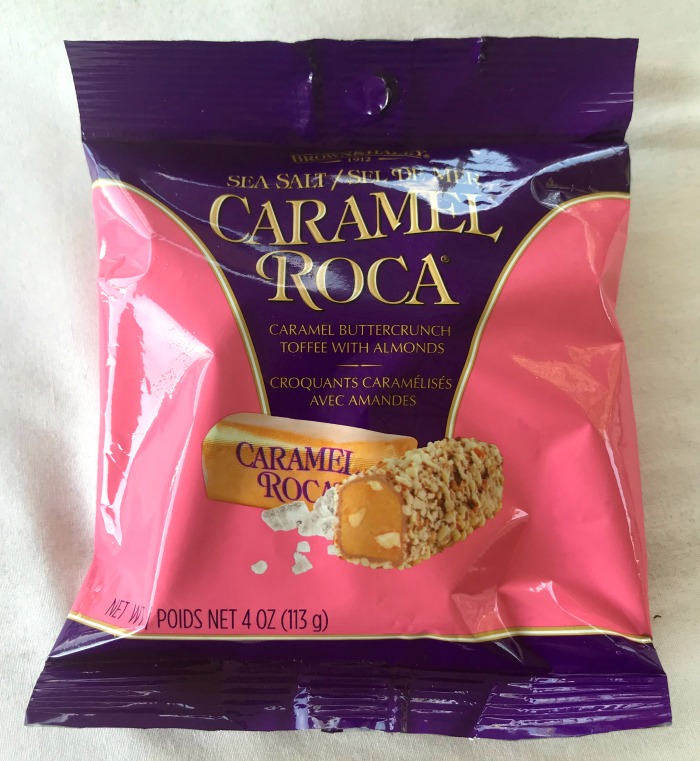 Brown & Haley Sea Salt Caramel Roca Buttercrunch
You will love the yummy Sea Salt Caramel Roca Buttercrunch from Brown & Haley! They use only the finest quality ingredients. After caramelizing fresh local butter and sugar, they add their signature blend of cocoa beans, premium California Almonds and a dash of Sea Salt for an irresistible taste sensation. From the makers of Almond Roca.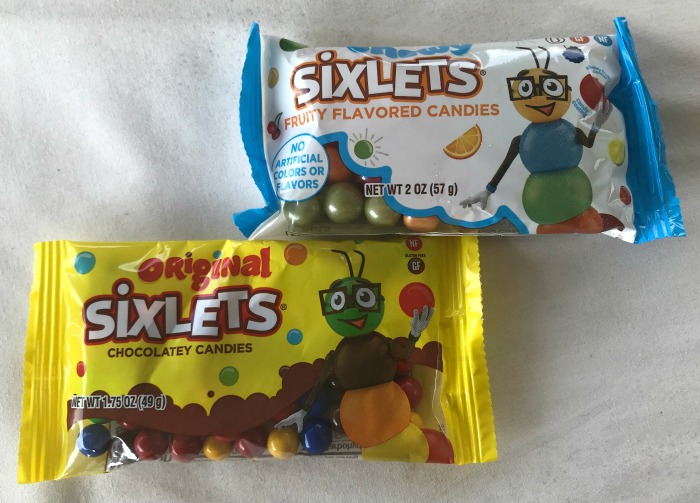 Sixlets
Sixlets are a fun little snack for the whole family! They are gluten-free and nut-free, making them a great Halloween treat!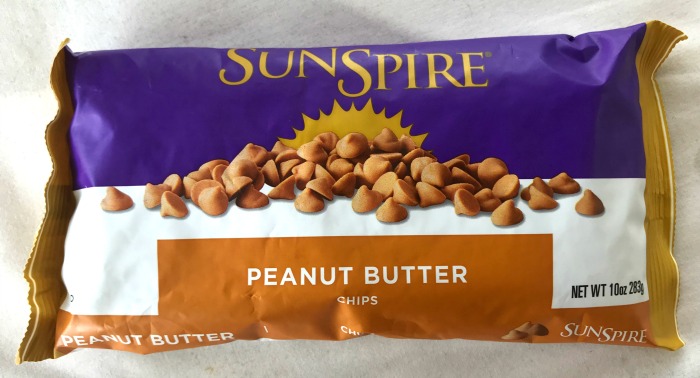 Sunspire Peanut Butter Chips
Sunspire Peanut Butter chips are great for baking up all the holiday goodies and are equally delicious straight out of the bag! From Halloween right on into the Christmas holidays, you don't want to get caught without them!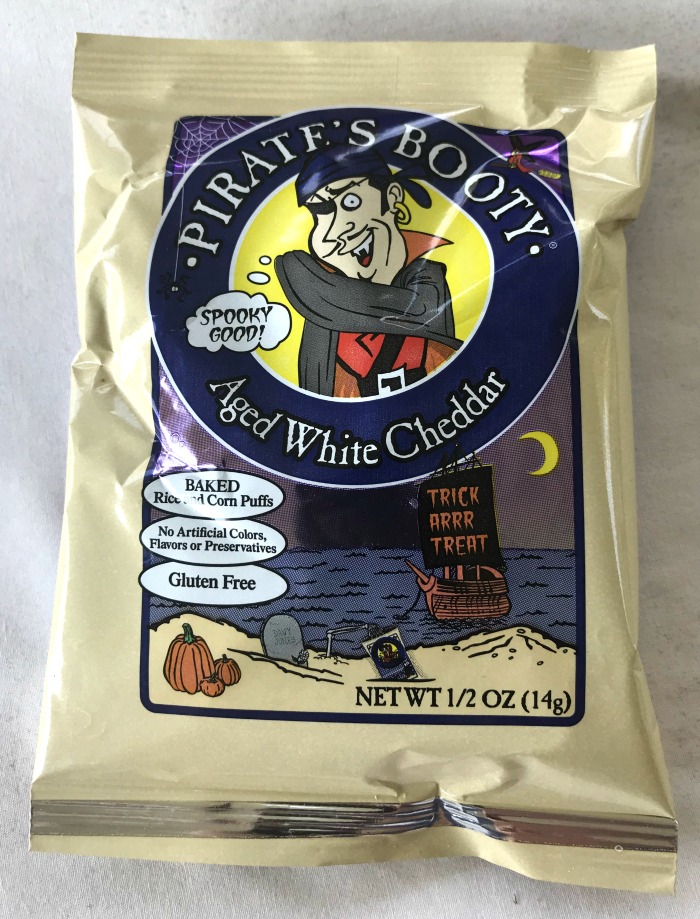 Pirate's Booty
Do you love cheese? How about crunchy snacks? If so, you will love Pirate's Booty tasty rice and corn puffs made with real aged white cheddar! Pirate's Booty is baked – never fried – and made without any scary ingredients like artificial colors, flavors, or preservatives. It's the perfect anytime treat!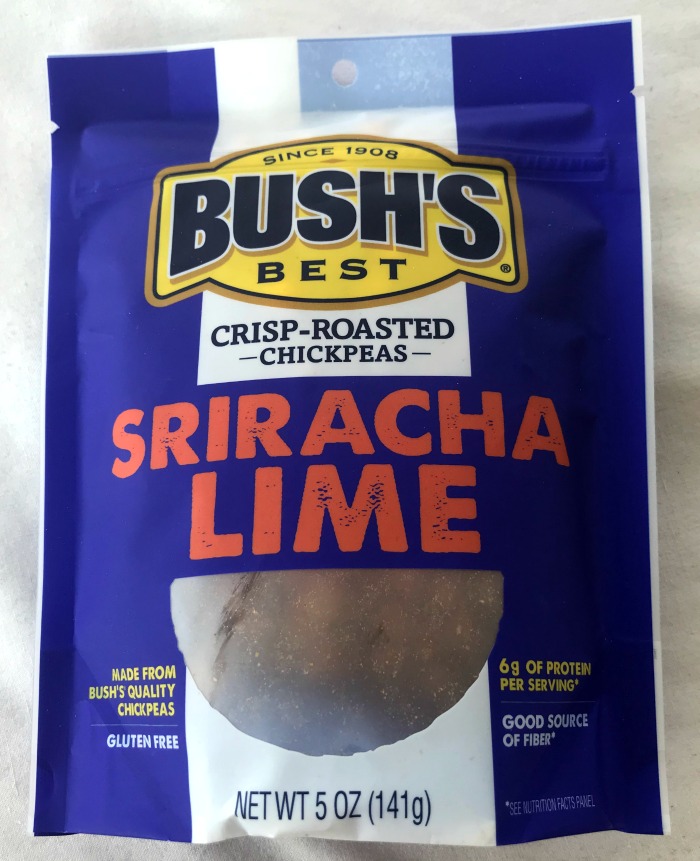 Bush's Best Sriracha Lime Crisp-Roasted Chickpeas
If you are looking for a delicious snack to tide you over, look no further than Bush's Best Sriracha Lime Crisp-Roasted Chickpeas! These versatile, high-in-fiber beans have been redesigned for the road, and are handy for on-the-go snacking. They also have a tasty crunch that pairs well with soups, salads, recipes, and casseroles. They are made from Bush's, the family-owned company that has brought you Baked Beans and more for over 100 years.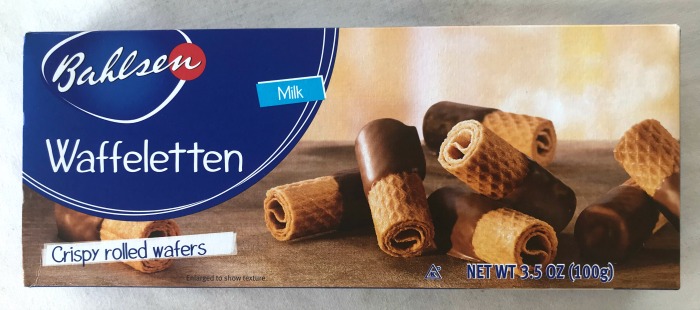 Bahlsen Waffeletten Crispy Rolled Wafers
You will love the deliciousness of these delicious wafers! They use Bahlsen Waffeletten Milk, along with a wafer as crunchy and golden as a Belgian waffle. It is then rolled into fine-crisp layers, and then dip it into the richest European milk chocolate. Is your mouth watering yet?

Garoto Caribbean Bar
These delicious bars have an amazing combination of Garoto milk chocolate with banana filling. It has a typical tropical flavor that reminds you of the fun and sun of the tropics!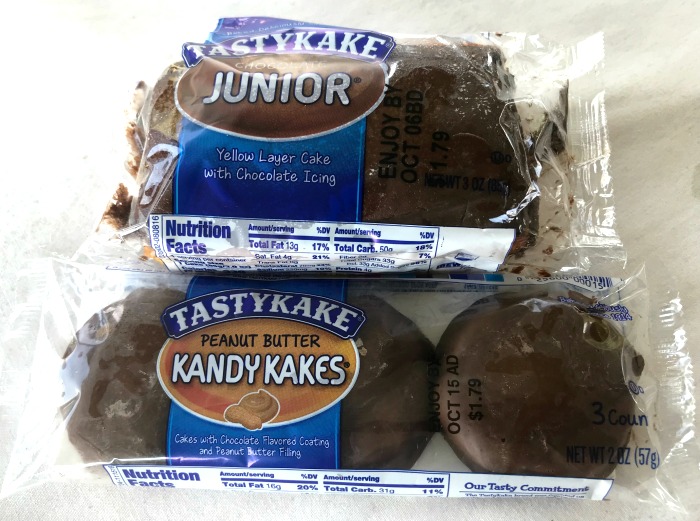 Tastykake
Everyone loves Tastykakes and Chocolate Juniors have been a staple Tastykake product since 1917! They are baked fresh daily and finished with chocolate icing. Want a peanut butter twist? Tastykakes also offers Peanut Butter Kandy Kakes that combines a snack-sized vanilla sponge cake with a thick stripe of peanut butter, coated in delicious milk chocolate. YUM!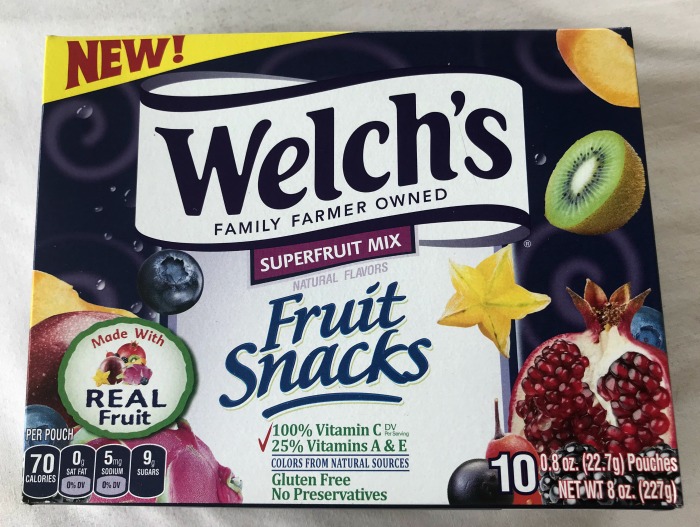 Welch's Fruit Snacks Superfruit Mix
Welch's is another snack that is a favorite for many families! Now, they have introduced NEW Welch's Fruit Snacks Superfruit Mixes! These tasty snacks feature a delicious combination of flavors, including Pomegranate-Passionfruit, Starfruit-Kiwi, Dragonfruit-Blackberry, Acai-Blueberry, and Goji-Apricot. Welch's snacks are made with REAL fruit and you will be happy to know that this new variety is gluten-free, fat-free and contains no preservatives or colors from artificial sources!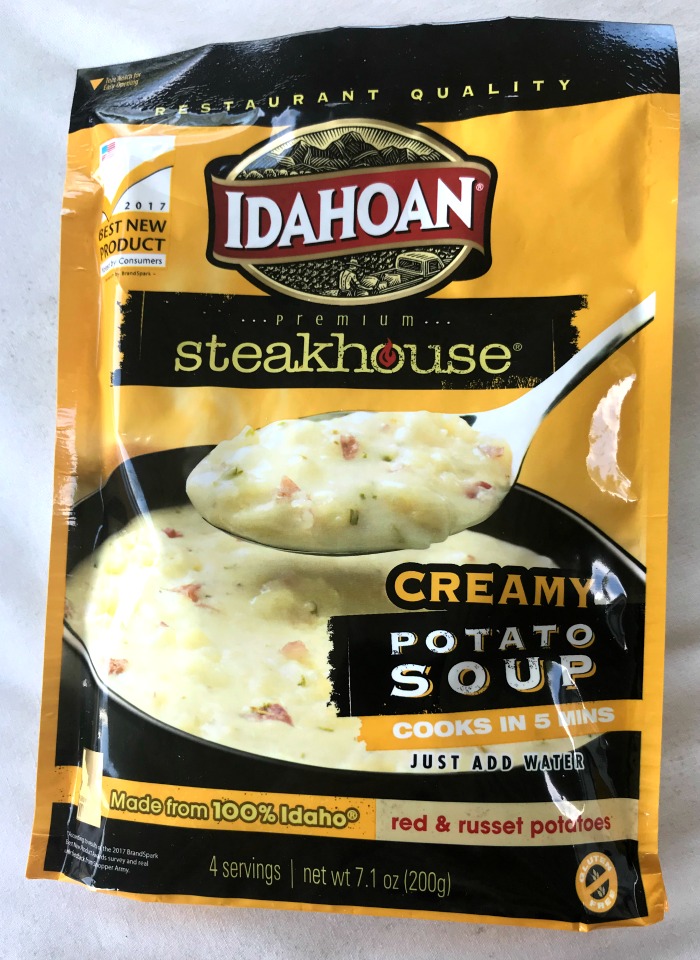 Idahoan Foods
The chill in the air can leave you hankering for a hot bowl of potato soup. But, who wants to get dressed and hang out in a restaurant to have it? Not me and now, you don't have to! Idahoan is bringing it straight to your table! Their delicious potato soup is filled with real, red potatoes and red potato skins for a hearty soup that delivers exceptional taste and texture with every spoonful!
As you can see, my October Degustabox was filled with yummy snacks and an all-time favorite comfort soup! I love trying all the new products each month and I am especially enjoying the value I get from my Degustabox! I get to try new products and decide if I like them or not BEFORE purchasing at the store!
Are you ready to Sign Up for a Degustabox Subscription?
Sign up for a monthly subscription with Degustabox for only $19.99, which includes delivery. Receive your Degustabox every month filled with goodies (10-15 surprise products, many new to the market)! And, at this price, it is much less than you would pay in stores! It is a great value and a great way to try before you buy! If you decide it isn't for you, that's alright too! There is no commitment necessary. To cancel, just let them know before the 15th of the month. So, what are you waiting for? Go ahead and give Degustabox a try today!