How an Online Degree Can Help You Study Yourself Out of Debt
This post may contain affiliate links or I may have received the product free in exchange for my honest review. See full disclosure for more information.
Are you thinking about going back to school? Are you afraid of it because it will only put you into more debt? While that may be the case to begin with, pursuing an online degree can actually be a vital step in reducing your debt. Check out these reasons why it might be a good choice for debt management.
Greater Earning Potential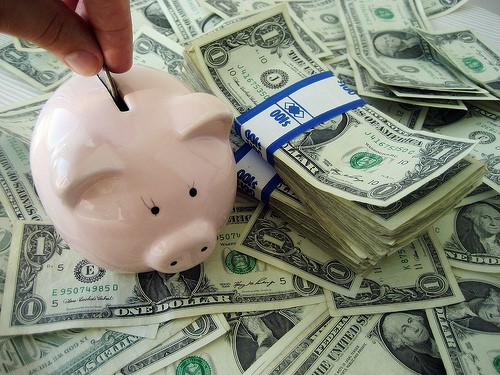 Studies like a recent one published in the Albuquerque Journal show that people with higher degrees earn more. For instance, those with four-year degrees earn an extra $335,000 throughout their careers than those with a two-year degree. The total earnings for bachelor's degree holders is twice as much as those with only a high school diploma.
Considering that the average annual cost of tuition for a four-year institution runs around $23,000, you could definitely come out ahead in the long run. If that number scares you, don't forget about the financial aid you can receive to get you through college and on your way to getting a raise in your career.
But getting your degree isn't all about changing careers or seeking out a higher paying job. Going back to school shows a level of commitment to your field and a desire for personal growth. These are attributes that employers love to see in professionals who hold upper-level positions, which means that going back to school could earn you a promotion and higher pay.
Increased Employment Options
Once you graduate with your new online degree (be it a bachelor's, master's, or doctorate), suddenly numerous doors open. You're now able to apply for jobs that you never would have been considered for in the past. For instance, 30 years ago, a bachelor's was required for entry-level positions as an admissions counselor. Today, applicants aren't even considered for that position without holding a master's degree in most cases. Numerous other fields are raising their standards too, but that also means a higher paycheck that can give you extra money to put toward your debt.
Flexibility in Degree Choices
Since online schooling means that you can work on your degree anywhere, you're not limited to the degree options at your local college or university. With online schooling, you can major in virtually anything if you can find the right school that offers it. For example, explore sports management degrees online or delve into your master's if you can't find those options in your home town. This can put you ahead of the competition for great job openings in your area if you can narrow your degree focus.
But online schooling does so much more in the realm of flexibility. Since you have no scheduled lecture times, you can complete your weekly homework around your already busy schedule, giving you the flexibility that you need to keep your full-time job while building up your career options. Another perk is getting these online courses for a cheaper cost, even for post-grad degrees. Now, you can get affordable online MBA programs from various online institutions.
With the salary boost that you can earn by adding a higher degree to your résumé, the cost of schooling is well worth it and can earn you the raise that you need to help you put more money toward your debt.