Outdoor Inspiration for the Winter Fun: Vikings of the Northern Lights #MegaChristmas22
This post may contain affiliate links or I may have received the product free in exchange for my honest review. See full disclosure for more information.
Vikings of the Northern Lights from Starlux Games will get your kids playing outside and off their screens any season of the year. They will have fun playing an updated version of freeze tag while running around in the snow. In this action-packed game by Starlux Games, it's Vikings vs. Ice Dragons, as players compete in this game that's part freeze tag, part team sport.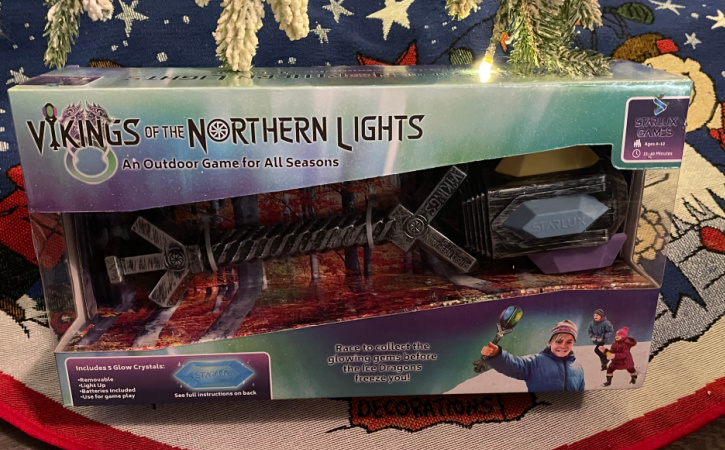 About Starlux Games:
At its heart, our company began on Boy Scout camping trips in the Sierra Nevada Mountains playing Capture the Flag. Working together as a team, sneaking around the forest, sprinting at full speed – it was the best game ever! These experiences took root as a business concept when one of us discovered an LED light shaped like an ostrich egg. Somehow, this strange object combined with a classic childhood activity and our first game emerged: Capture the Flag REDUX.

We encourage people of all ages to set aside their screens, open up their imaginations and do something active! But, most importantly, we want people to interact together, form memories and share experiences. We pride ourselves on doing this in an innovative and exciting way:
Bring people of all ages together

Motivate physical activity

Inspire teamwork

Provide a unique gift that feels good to give

Offer a thrilling group activity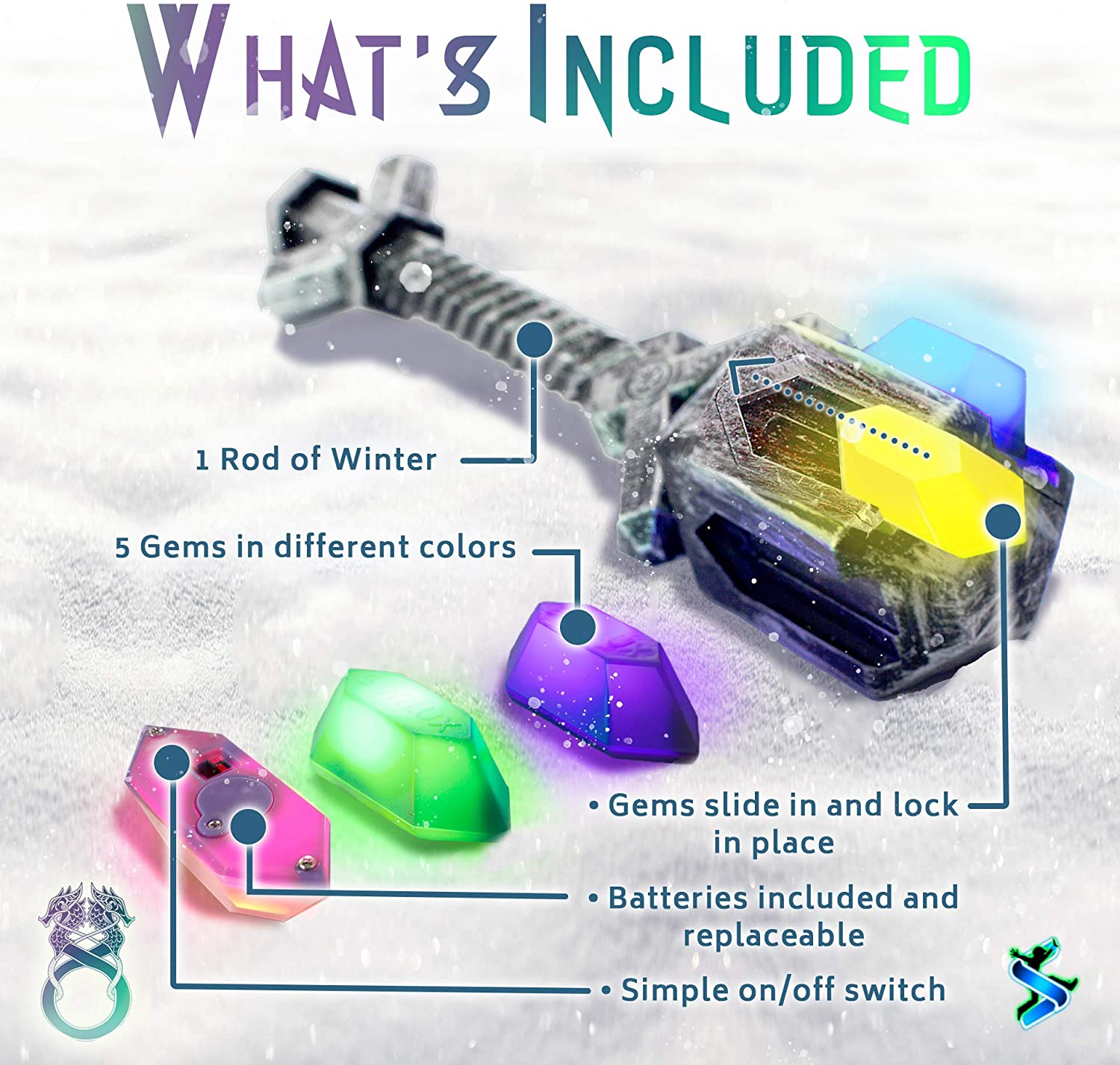 A NEW KIND OF FREEZE TAG! Vikings race to collect the glowing gems and return them to the scepter while Ice Dragons freeze tag all the players to win the game

ALL AGES PLAY TOGETHER: Ages 5+, for 3-10 players – children, teens and adults work together, forming strategies, guarding and helping each other – perfect for birthday parties, family activities, sleepovers

INSPIRE IMAGINATION: A magical medieval scepter, glow-in-the-dark gems, special player powers (and all required CR1220 batteries) – this game kit offers creative game play and can be used for dress up games, fantasy costumes, cosplay events

PLAY OUTSIDE ALL YEAR: Designed for both sun and snow, this group game is good for winter and summer – an outdoor activity designed for camping, ski trips, family reunions, backyard play

UNIQUE GIFT: Great for youth ages 8-12, this game set offers a family friendly alternative to shooting games, video games, board games, party games, laser tag, foam weapon fighting, frisbees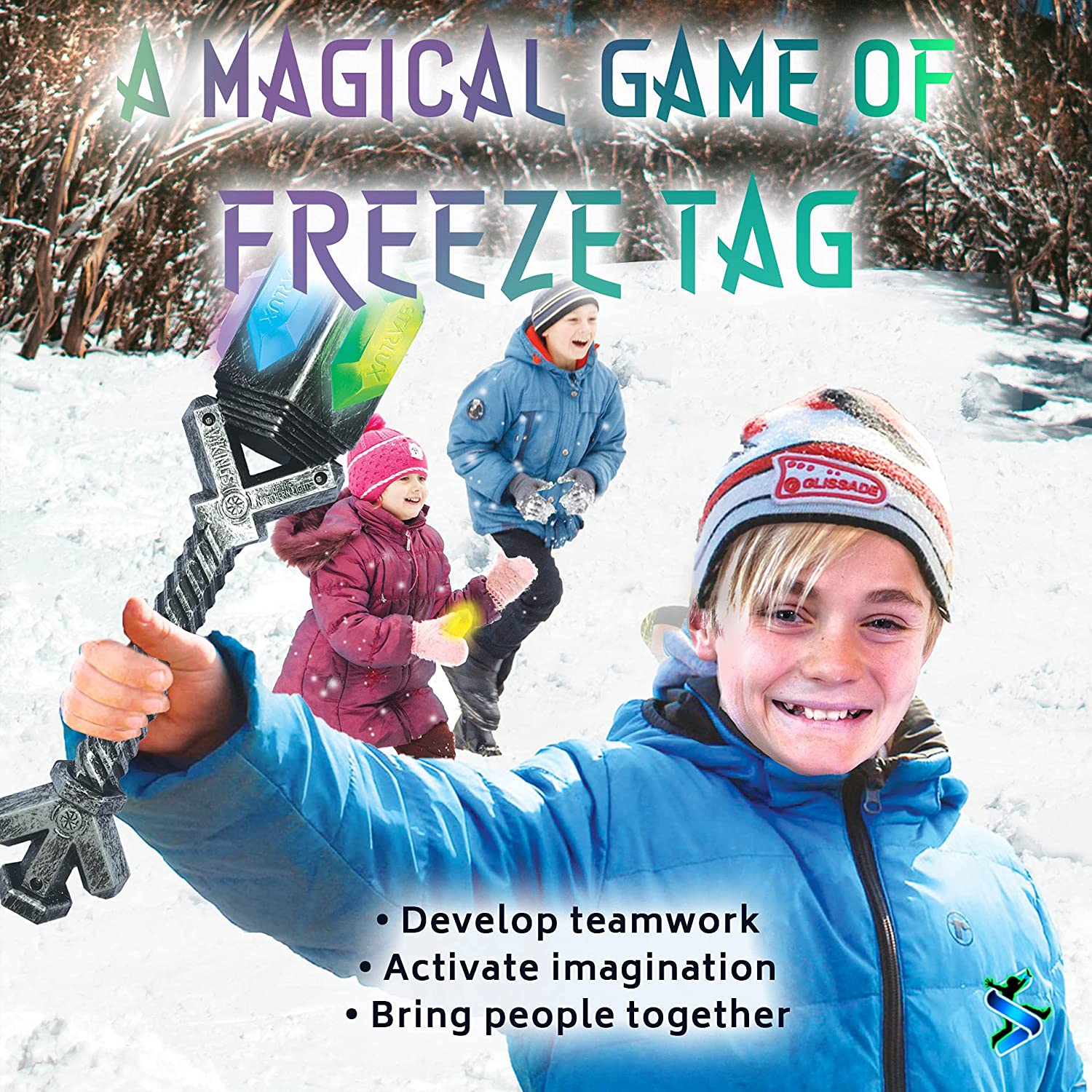 Race to collect and protect glowing gems in a game that's part capture the flag, part freeze tag, part team sport
All ages play together: Ages 5+, 3-10 players
Includes a magical medieval scepter, glow-in-the-dark gems, and special player powers
Inspires creative gameplay for kids who love Halloween, fantasy, cosplay, and live-action roleplay
Winner of a 2021 Parents' Picks Awards
Affordable and reusable, $34.90, all batteries included
You can purchase on Amazon and on Starlux Games Website. Be sure to check out the Black Friday and Cyber Monday price-reduction and get it in time for Christmas!
Stay socially connected with Starlux Games: