Pamper Your Dog with Bonne et Filou Macaroon Treats
This post may contain affiliate links or I may have received the product free in exchange for my honest review. See full disclosure for more information.
Our furry friends are part of our family, and we always want to treat and pamper them the best we can because lets face it, they are our loyal and our best friends. So treats are one of the best ways to pamper then, and Bonne et Filou has created 100% all natural ingredient macaroons for dogs. They are so cute, and look just like the macaroons you and I would eat! They come in different flavors, which one will your furry friend enjoy? Treat your dog like royalty today! They would make a great gift for a friend who has a furry family member too!

About Bonne et Filou:
Some of the best royals in history have had a soft spot for a loyal canine, none more so than famed French King Louis XIV. Indeed, his favorite pups, Bonne and Filou, were living the good life. Louis XIV made sure Versailles was more than just dog-friendly; it was dog heaven.

Bonne hunted by day and Filou lounged until night; they slept in satin sheets and strutted down the Hall of Mirrors in diamond collars, and most extravagant of all – they had their own personal chef.

The royal life chose them and they weren't going to bark about it.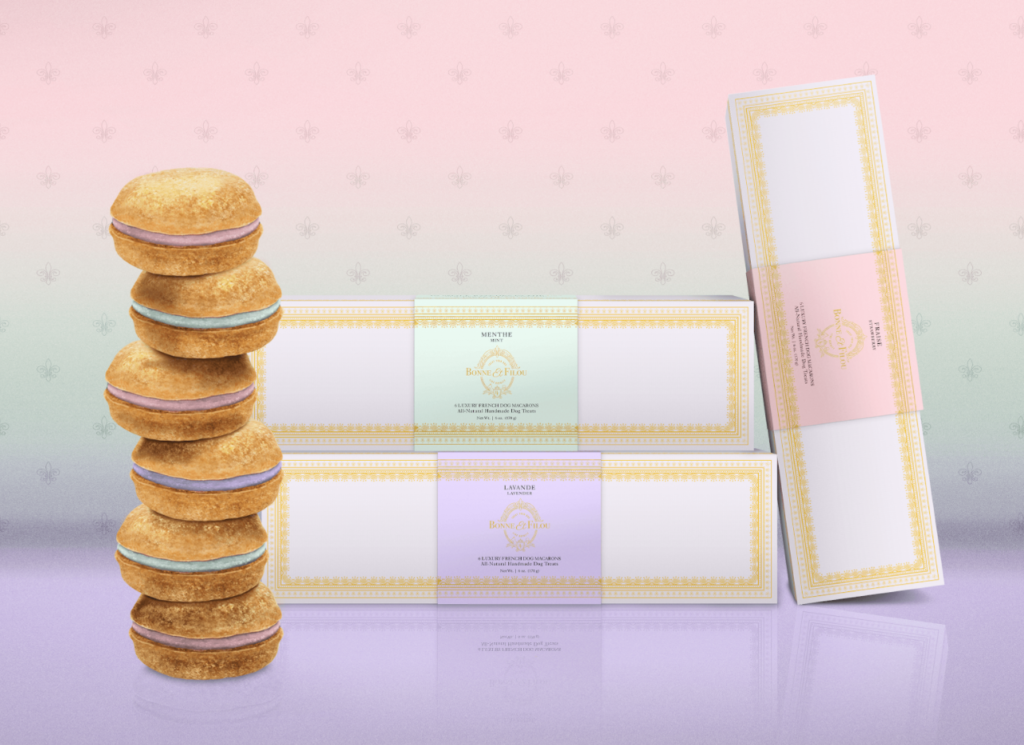 The most lavish and decadent French-inspired dog treat wouldn't live up to its name if it weren't handmade from the highest quality, premium ingredients we could find.
Bonne et Filou treats are 100% natural recipe is handmade in the USA and is free of artificial coloring or any preservatives. Our ingredients are all healthy for dogs, corn-free, and wheat-free, and sourced from local suppliers – only the best for our four-legged royals.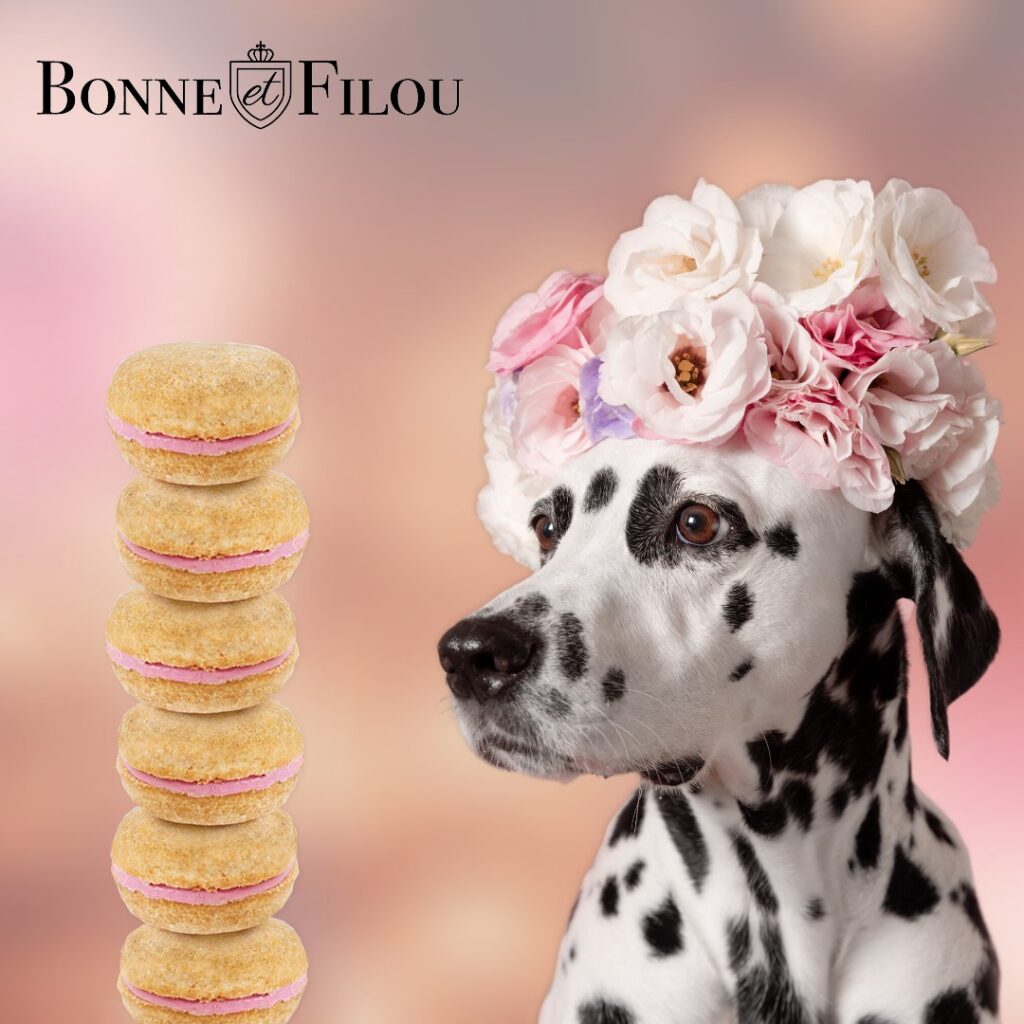 Available in a multitude of delectable flavors, your pampered pup can enjoy a treat that not only looks good, but tastes good too.
You can purchase these great macaroons on Bonne et Filou's Website.
Keep socially connected with Bonne et Filou for all their latest treat releases: