We all love feeling and looking beautiful, right? There is nothing better than taking a spa day to relax, pamper, and indulge ourselves with rich, luxurious products. I love using natural products such as the Manuka Honey Body Beautiful products from Pacific Natural Resources. These amazing products nourish, moisturize, protect, and heal with no chemicals, just pure all natural goodness! True beauty comes from within and outer beauty begins with healthy skin.
As a Pacific Resources International (PRI) ambassador, I'm excited to tell you that I have an amazing discount that you can use to try out a few of the wonderful PRI products yourself! Right now, you can get 15% off and FREE shipping! To shop, go to shoppri.com and use discount code: Beauty15 at checkout. But first, let me tell you what makes PRI Manuka Honey products special and then, I can't wait to tell you about all the wonderful body beautiful products!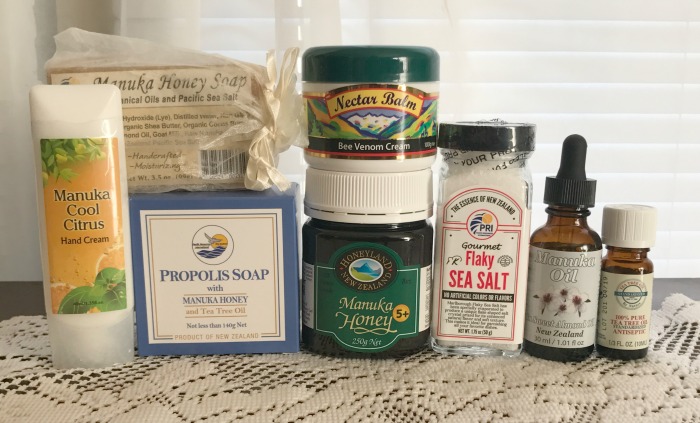 What Makes PRI Manuka Honey Products Special?
Pacific Resources International is an exclusive importer of various New Zealand Manuka Honey, health and beauty care products. Their award-winning products include Manuka Honey, Pacific Sea Salt, Propolis Lozenges, Proper Crisps Chips, Manuka Caramels, and Manuka Honey Health and Beauty Products!

Pacific Resources International (PRI) was the first company to introduce Manuka Honey to the U.S. and owner David Noll has dedicated his career to bringing native and natural New Zealand wellness products to U.S. soil. David works closely with a variety of New Zealand companies to ensure that products are made with pure, natural, and quality ingredient.
The PRI Manuka Honey Body Beautiful Products I've been Enjoying this Month!
Propolis Soap with Manuka Honey & Tea Tree Oil
Manuka Honey Soap with Botanical Oils & Pacific Sea Salt
Manuka Oil in Almond Oil
100% Pure Tea Tree Oil
Manuka Cool Citrus Hand Cream
Nectar Balm – Active Manuka Honey & Bee Venom Cream
Manuka Honey 1/2 lb.
PRI Bio Gro Certified Pacific Sea Salt – Flaky
Let's check out these fabulous Manuka Honey beauty products!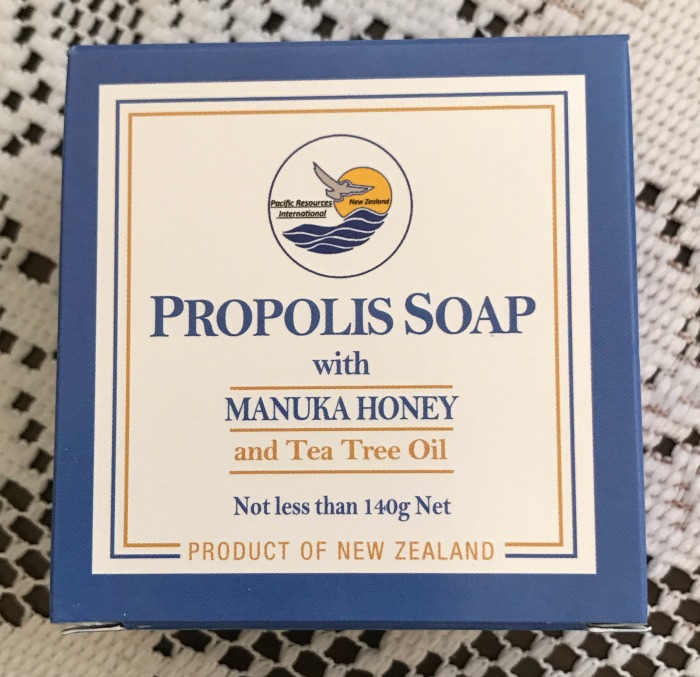 I love the luxurious rich Propolos Soap because it does not dry our the skin and helps a skin problems. It uses the benefits of Propolis, Manuka Oil and Raw Manuka Honey to provide nutrients to delicate skin. Propolis Soap has antibacterial and anti-fungal properties giving it the ability to clear skin of unwanted bacteria that can cause skin problems such as acne, pimples, psoriasis, fungus, different types of skin rashes and many other skin care problems. Propolis Soap is also non-allergenic!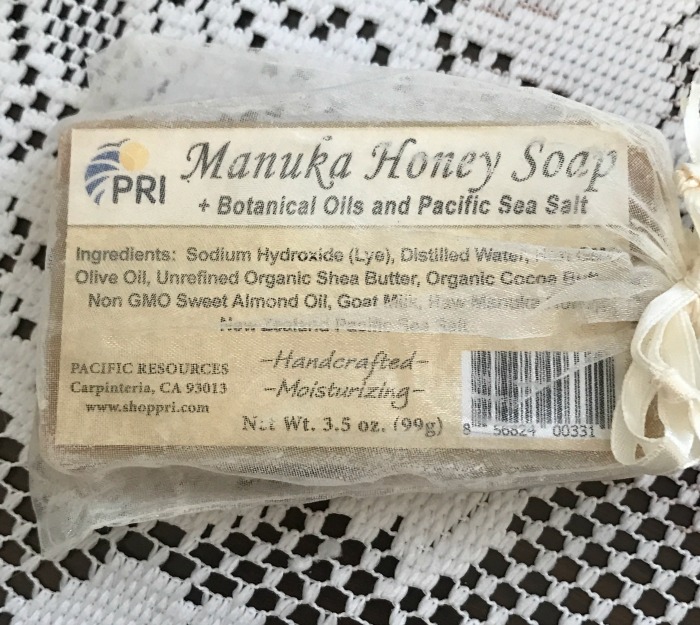 If you love all-natural, handmade soaps you will love the new Manuka Honey Soap with botanical oils and Pacific Sea Salt! In addition to the Manuka Honey and New Zealand Sea Salt, this amazing soap contains a blend of real olive oil, cocoa butter and three other premium-quality oils. With all these amazing ingredients, it is formulated to help restore and cleanse our skin.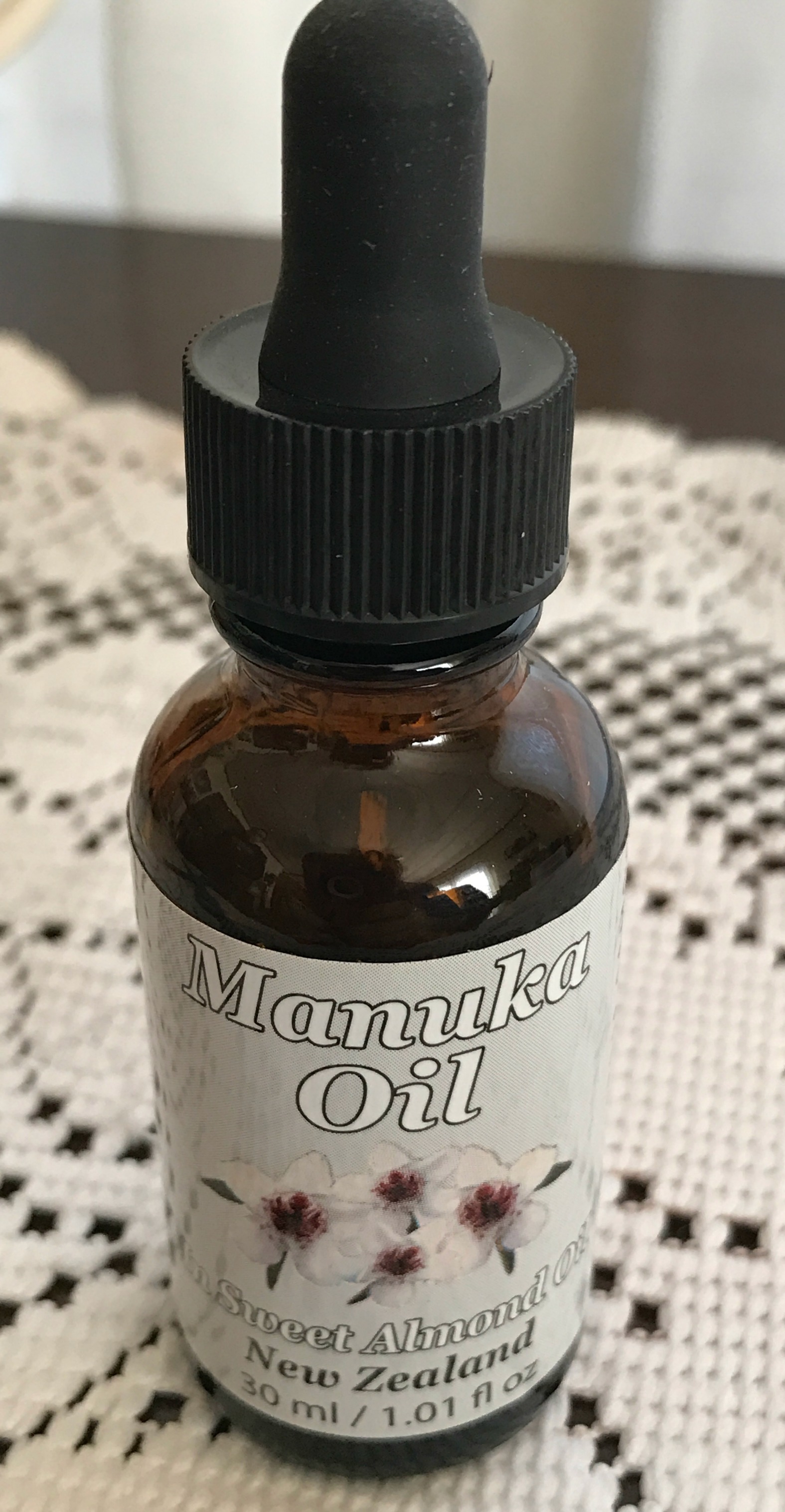 Itchy irritating rashes and sores? No problem! The PRI Manuka Oil from New Zealand is a natural antiseptic solution. It is a very gentle solution with antibacterial and antifungal properties. You can use Manuka Oil in Almond Oil straight from the bottle for a variety of ailments – both for humans and your 4-legged friends!
Manuka Oil is great for treatment of: Abrasions — skin, abscess, acne, bed sores, blisters, boils, burns, carbuncles, cold sores, cracked skin, dandruff, dermatitis, ears and body-pierced infections, eczema, nail and fungal infections, insect bites, lice, ringworm, rinitis skin-oily, sun burn, tinea, tonsillitis. In addition, it makes the perfect massage oil to relieve back and join pain.
Manuka Oil in Almond Oil has a light floral fragrance that makes it great to use in diffusers as a sleep and calming aid! As if that weren't enough, it's great to use in beauty recipes like this Manuka Oil Lemon Salt Scrub!
Manuka Oil Lemon Salt Scrub
Ingredients
1 Cup Fine Pacific Seal Salt
4 Tbls Coconut Oil
A few drops of Manuka Honey Oil in Almond Oil
1 Tsp Lemon Juice
Instructions
1. Add 1 cup Pacific Sea Salt to your bowl.
2. Slowly add in your coconut oil and stir until wet.
3. Add Manuka Honey Oil
4. Add lemon and stir
5. Store in container with lid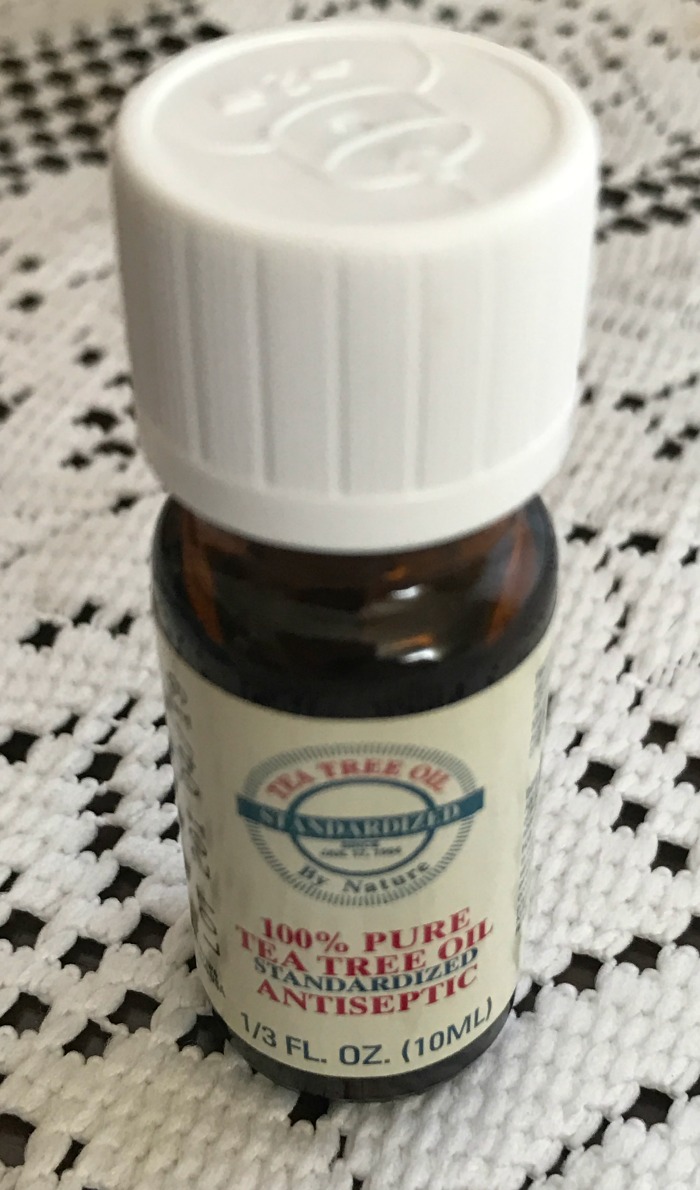 Tea tree oil is a favorite of mine! Whether it be cuts, scrapes, rashes, and even fever blisters – this is my go-to! It has antiseptic and antifungal properties that speed healing! Tea Tree Oil has a long history of traditional use. Australian aboriginals used tea tree leaves for healing skin cuts, burns, and infections by crushing the leaves and applying them to the affected area. Tea Tree Oil is also great for making a host of beauty products such as this amazing Tea Tree Oil Conditioner!
Tea Tree Oil Conditioner
5 drops of Tea Tree Oil to one egg and 2 tbsp of olive oil.
Mix thoroughly, and apply to damp hair for five to 10 minutes.
Rinse thoroughly.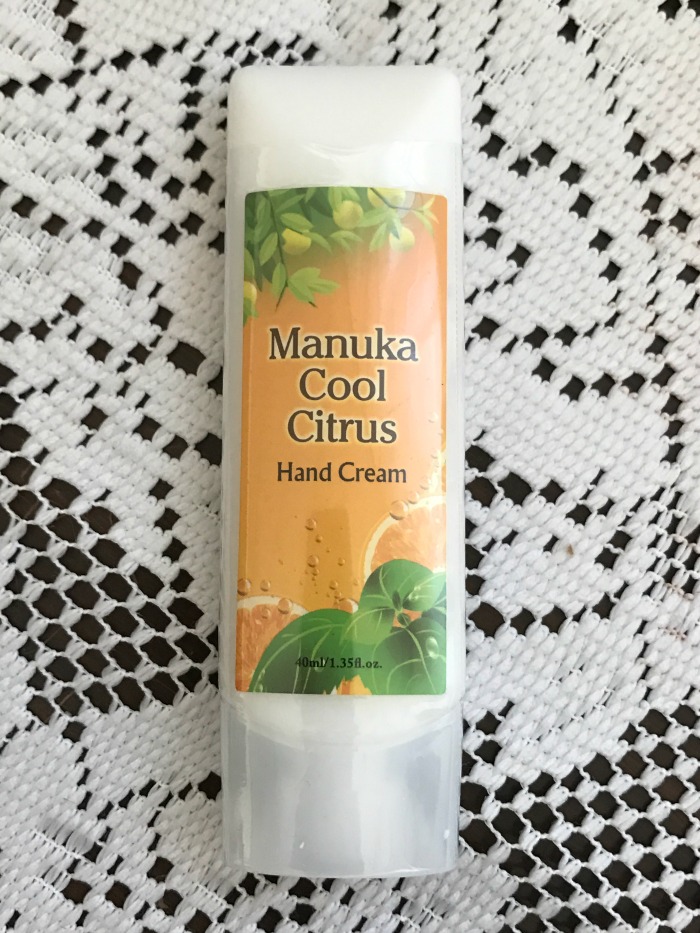 I have the worst dry hands and Manuka Cool Citrus Hand Cream from PRI is a must-have for me. It is made with New Zealand Manuka Honey, which is known for its natural healing and antibacterial properties. It is a rich, moisturizing lotion that enriches and nourishes the skin leaving it feeling smooth and soft.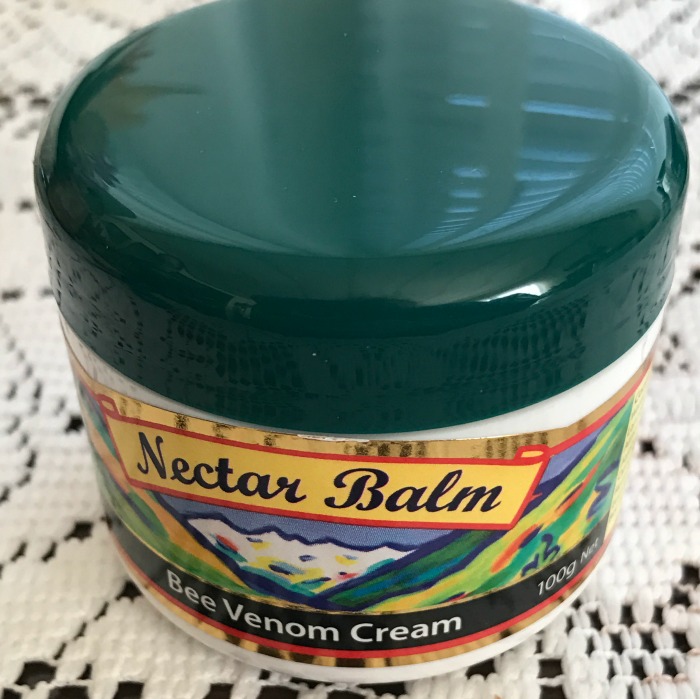 Nectar Balm – Active Manuka Honey & Bee Venom Cream
Aches and pains anyone? You will love the Nectar Balm with active Manuka Honey Bee Venom Cream! It is specifically for external use on aches and pains and bruises. It has a smooth, soft texture that is easily absorbed by the skin. Use it to gently massage into tender areas due to sprains and strains or bruising. It's also great for arthritic joints!
Nectar Balm is great for people that are active in sports and jobs that make demands on the muscles, joints and ligaments. It is also widely used by people who have very localized arthritic pain and those who occasionally experience "break through" pain, a common occurrence with many arthritic patients. Another of my favorite ways to use Nectar Balm is to massage the tense muscles in my neck. You will definitely want Nectar Balm as a must-have item in your medicine cabinet!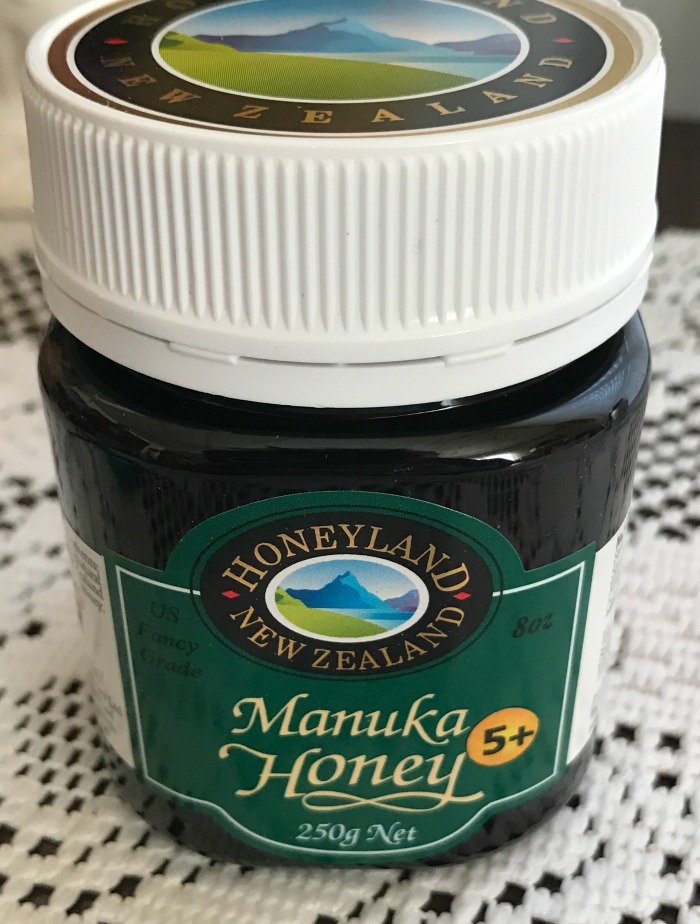 Manuka Honey (100% raw honey) is a great antibacterial and also amazing for a healthy digestive tract. Manuka Honey is sourced from Leptospermum scoparium a small tree that is native to New Zealand. This small shrub-like tree grows in clusters on hillsides, in coastal areas and at the edges of the New Zealand bush. During the heat of the early summer it produces a profusion of flowers a-buzz with bees busily collecting nectar to make our unique Manuka Honey.
PRI's active Manuka Honey has a distinctively rich flavor and aroma and can be eaten by the spoonful, used as a spread, or added to hot beverages. Take 2-3 teaspoons before meals to aid the digestive system. The consumption of honey is not suitable for children under one year old.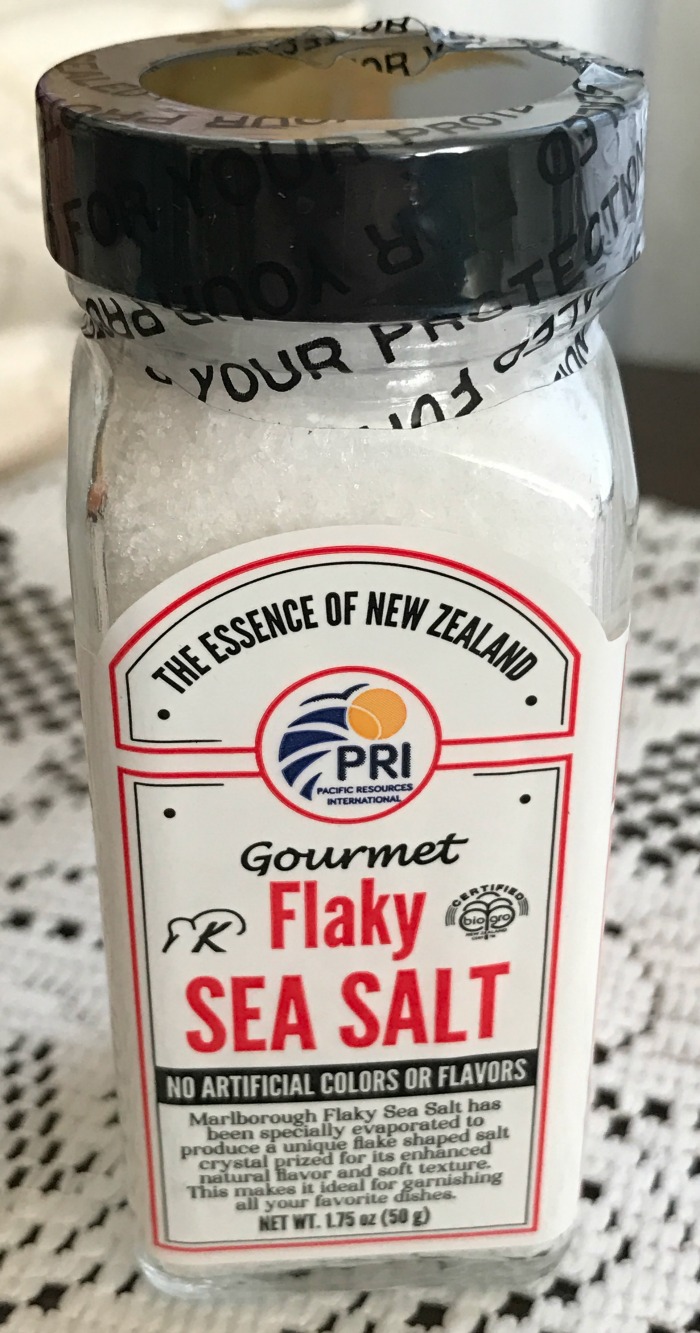 I love PRI's Flaky Sea Salt! It adds flavor and texture to all my recipes! In addition, it is great for use in beauty recipes such as bath salts and scrubs! This amazing salt has no chemical additives – just pure seawater from the southern oceans that sweep through Cook Straight between New Zealand's North and South Islands. These waters are evaporated using the natural process of sun and wind, which maintains the balance of natural minerals.
Ready to try these amazing products for yourself?
Head on over to shoppri.com to shop and remember to use discount code: Beauty15 at checkout to receive 15% off your order and FREE shipping!
Connect socially with Pacific Resources International