QWIZL Puzzle Dog Treat Toy Giveaway! 3 Winners!
This post may contain affiliate links or I may have received the product free in exchange for my honest review. See full disclosure for more information.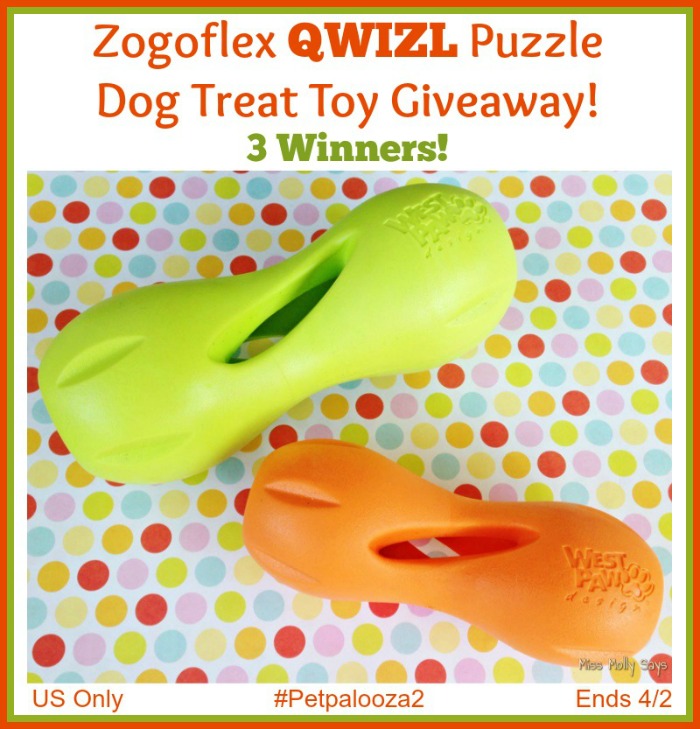 Sponsored by West Paw Design and Hosted by Miss Molly Says
Pups need mental stimulation to stay happy and healthy! well, these fun new Qwizl puzzle dog toys are just the thing. In  addition, it helps us pet parents because it makes those high dollar treats last longer. It's a win-win for pets and humans! Check out this fun dog treat toy out below and then we have a pawsome giveaway for you!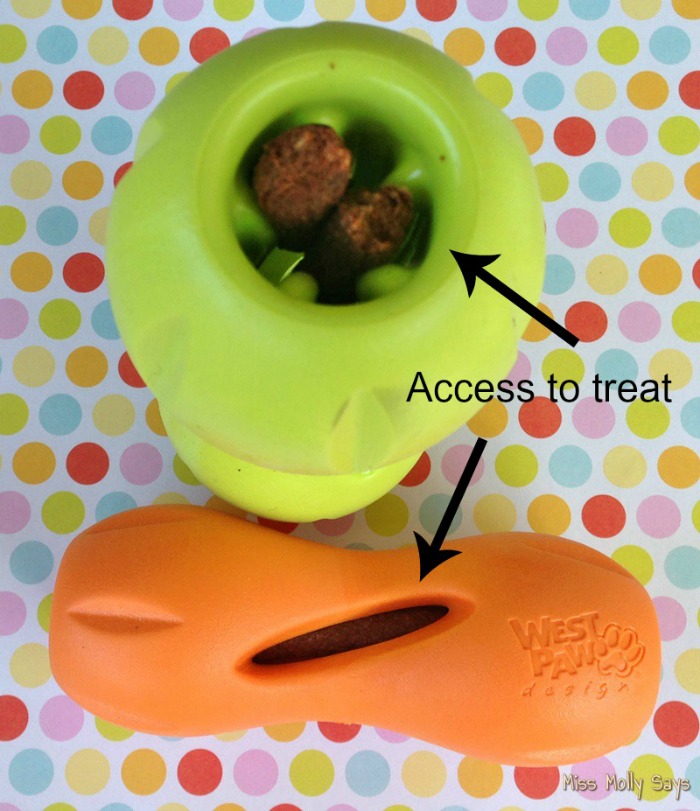 About the QWIZL Puzzle Dog Treat Toy
The new interactive Zogoflex® toy, Qwizl™ extends the life of expensive dog treats by gripping them inside its ridges so dog's don't gobble them up so quickly. Insert a Bully stick, a Biscuit or Kibble and dogs will be rewarded with long-lasting fun. Qwizl's brilliant design fits between pup's paws keeping them motivated to get the food out of it. The Qwizl is non-toxic, latex free, durable, dishwasher safe, and 100% recyclable!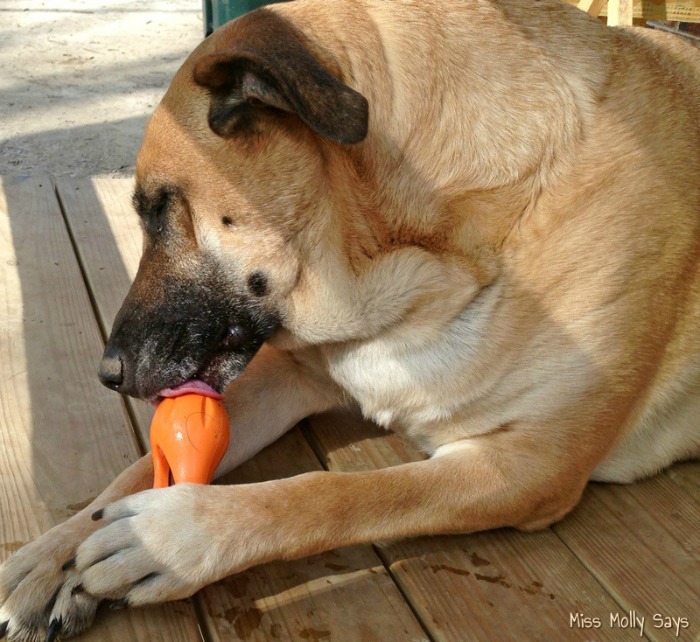 Qwizl is the perfect dog toy for pups of all life stages:
Young puppies (3 – 4 months) can use Qwizl to as a tool to encourage mobility, to use their nose to sniff out treats and learn how to chew*
Adolescent dogs learn to re-direct their energy by retrieving a treat from Qwizl, this task will also wear them out mentally because Qwizl provides a mental challenge for them as well. .
Adult dogs remain motivated to work hard to get treats out.
For senior dogs who have lost some spring in their step, Qwizl is an especially great toy because they can easily keep Qwizl between their paws and don't need to move around a lot.
Injured dogs who are not allowed to walk a lot still need to expend their energy and can get bored – give them a Qwizl with food and they will be actively using their brain and using up their mental energy.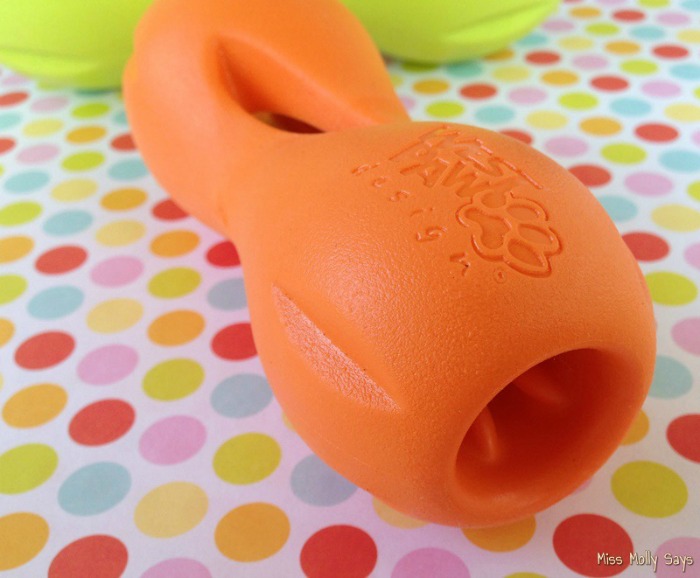 Qwizl Zogoflex Dog toy features in a nutshell:
Non-Toxic and Latex Free
Guaranteed tough
Bounces and Floats – great for Summertime pool time!
100% Recyclable
Dishwasher Safe
Made in the USA
Check out Miss Molly and the pack's thoughts on the fun Qwizl dog treat toy. Then, we have a PAWSOME Giveaway opportunity for you! But, if you just can't wait to see if you won, you can find these fun dog toys online at West Paw Design in sizes large and small.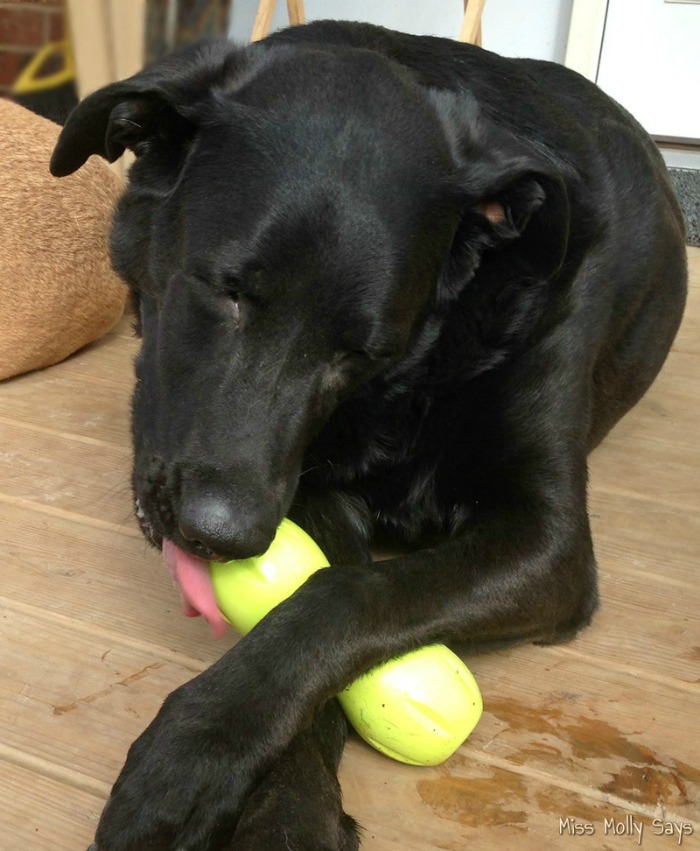 ENTER TO WIN
THREE lucky winners will win a
QWIZL Puzzle Dog Treat Toy in their choice of size!
Giveaway ends 4/2/17 at 11:59 pm ET! Open to US residents 18+ and older.
Enter using the Rafflecopter form below.
Be sure to return tomorrow to complete the daily entries!
Good Luck!