'Paul, Apostle of Christ' with Jim Caviezel In Theaters Now
This post may contain affiliate links or I may have received the product free in exchange for my honest review. See full disclosure for more information.
The new film PAUL, APOSTLE OF CHRIST, a thrilling, epic story of the man who persecuted the early church and then became its greatest evangelist, has remained in the top ten at the domestic box office throughout its' first week.  With a strong opening in theaters among a crowded field of faith-themed films and an A- CinemaScore®, PAUL, APOSTLE OF CHRIST is expected to continue to draw audiences over the Easter weekend not only from the United States and Canada, but countries in Asia, Africa, Europe, the Middle East, and Australia. More than two dozen additional countries are also opening in the coming weeks including France, Mexico, Brazil, and the list continues to grow.
"Most faith-based films are U.S. centric," said Rich Peluso, EVP of Sony's AFFIRM Films. "With PAUL, APOSTLE OF CHRIST there has been a strong response from our international territories to this timeless feature about the man who wrote more of the Bible than any other person."
Starring Jim Caviezel (THE PASSION OF THE CHRIST), James Faulkner (X MEN, Downton Abbey), Olivier Martinez (S.W.A.T.), Joanne Whalley (A.D. The Bible Continues) and John Lynch (THE SECRET GARDEN), PAUL, APOSTLE OF CHRIST focuses on the last few weeks of Paul's life awaiting death in a Roman prison, as he and Luke, penned a large swathe of the Bible's New Testament.  Screenwriter and director Andrew Hyatt didn't shy from presenting the fear, danger and persecution faced by the early believers in the time of Nero . . . or their amazing acts of faith, love and service.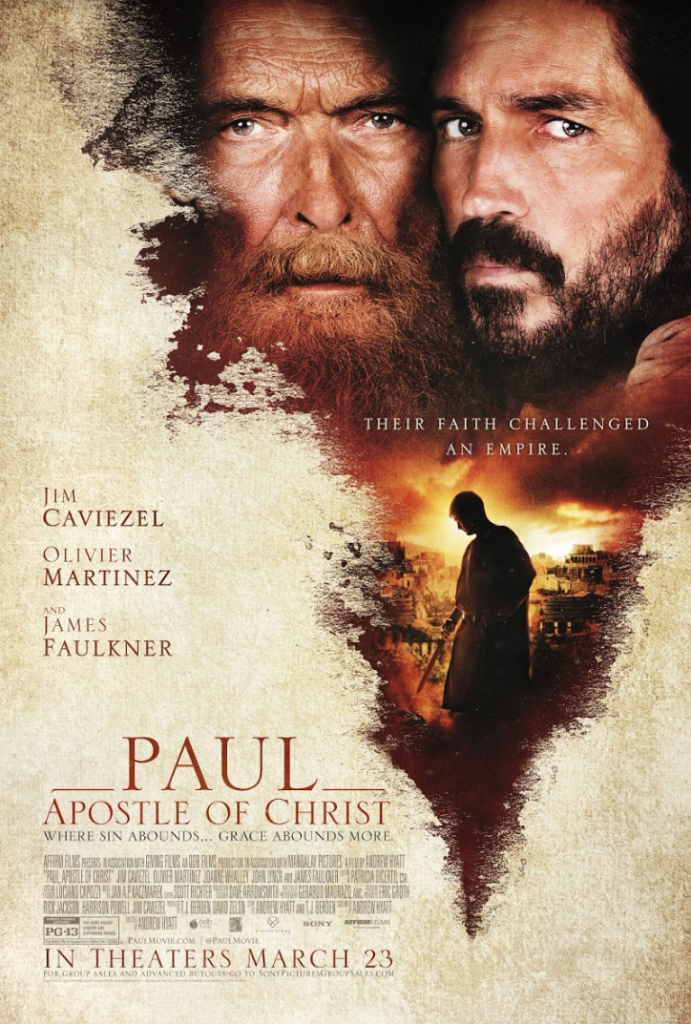 Eerily relevant to modern situations around the world where persecution for faith still occurs, Paul's assertion that Love is the only way, resonates with audiences including many mainstream critics.
SYNOPSIS
In
PAUL, APOSTLE OF CHRIST
, Luke risks his life to visit Paul, who is held captive in a Roman prison under Nero's rule. Together, they struggle against a determined emperor and the frailties of the human spirit in order to live out the Gospel of Jesus Christ and spread their message to the world.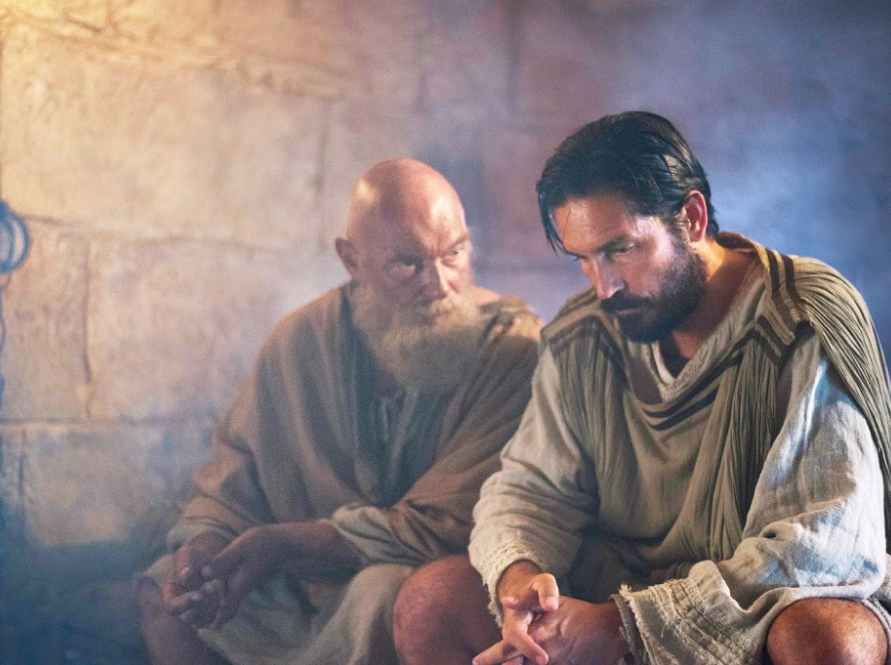 Follow PAUL, APOSTLE OF CHRIST on social media