Trekking Through South Dakota? 4 Things to See and Travel Tips to Boot
This post may contain affiliate links or I may have received the product free in exchange for my honest review. See full disclosure for more information.
Despite popular belief, there's more to the Mount Rushmore State than, well, Mount Rushmore itself.
While South Dakota doesn't necessarily fly under the radar for tourists looking to get a killer view of one of the nation's most famous monuments, many visitors wind up missing out the best of what the state has to offer.
And what South Dakota lacks in population it most definitely makes up for with its stellar sights and personality.
Whether you're already planning on checking the four famed Presidents during your road trip or you're just passing through, consider the following four tips to get the absolute most out of your visit to South Dakota.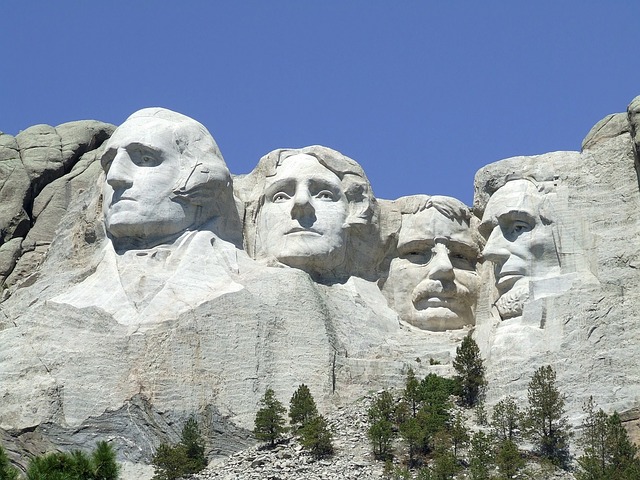 When in Doubt, Camp it Out
Planning is a crucial piece of the puzzle when it comes to visiting South Dakota, especially since the state isn't exactly bustling with airports and hotels to accommodate out-of-towners. That's why it's ideal to visit the state through camping or via RV: there are plenty of RV rentals in South Dakota along with tent camping if you prefer to rough it.
Either way, you save money and get closer to nature during your stay which is a major win-win for tourists.
See the Essential Sights
Okay, Mount Rushmore is an awesome must-see sight if you're in the area, but it certainly isn't the only one!
For starters, seeing the Badlands up-close-and-personal via Loop Road is often cited as a bucket list experience for those coming from afar. Oh, and what about natural landmarks such as Needles Eye, the majestic granite formation that needs to be seen to be believed.
And for nature lovers, consider checking out the numerous state parks in South Dakota, especially if you decide to camp during your visit.
Plan for the Weather
While you probably know about the state's chilly northern neighbor, keep South Dakota's diverse climate in mind in terms of when you're looking to visit. The state does indeed have four seasons, including potentially intense snowfall during some winters. That said, visitors can enjoy the state year-round with the proper planning in terms of gear and clothing: just make sure to pack accordingly.
Take in Some History
Beyond the state's presidential tribute, South Dakota honors history through its variety of museums sprinkled throughout the state. For example, some historic hotspots worth checking out if you hit up civilization include…
The Adams House: this Victorian-style home is a tribute to the famed pioneers of Deadwood and is definitely a must-see for those interested in architecture
The Atka Lakota Museum: this museum offers a glimpse of Native American life from hundreds of years ago to present day, including tons of artifacts
The South Dakota Air and Space Museum: kids and military buffs alike will love this museum, which actually features a prime place to watch airplanes take off and land at nearby Ellsworth Air Force Base
Remember: there's more to South Dakota than Mount Rushmore! No matter how you decide to get here or how long you stay, these tips will help you see South Dakota right and hopefully create some vacation memories that'll last a lifetime!