PC And Mobile Games You Can Play For Free
This post may contain affiliate links or I may have received the product free in exchange for my honest review. See full disclosure for more information.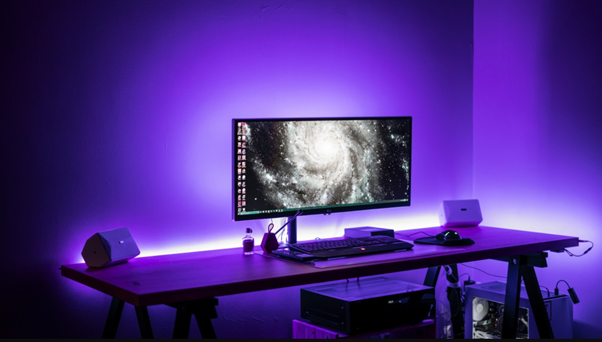 Photo Source
In a relatively short space of time, gaming has become one of the most popular forms of entertainment in the world. There are cheap games available for anyone and everyone, which are available on consoles, PCs, mobiles, and sometimes all three at once.
Besides its obvious huge technological advancements, the development of the gaming industry has meant that there are now many games available that are completely free to play, many of which can be just as absorbing and exciting as premium titles like FIFA and Grand Theft Auto.
Whether you're a die-hard gamer or just dipping your toes into the water, here are six of the best free games of 2020 for PC and mobile to check out.
Free PC Games
The Battle Royale genre is massive right now, and no one is doing it better than Epic Games. The creators behind the ubiquitous Fortnite have redefined the genre all over again with the release of the free Fortnite Battle Royale. Although it was originally designed as an add-on for the original game, it's taken off so quickly that it's now one of the best free games for the PC that 2020 has had to offer.
Its compulsive gameplay has a simple premise: you're dropped onto a map with 99 other players and the last one standing wins. And because of its huge success, Epic Games are integrating new features and gaming modes all the time. Another cool thing is that you can play against your friends no matter what platform they're playing on, even Android or PS5.
An eSports classic that is completely free to play is Defense of the Ancients 2 (DotA 2). Originally growing from a World of Warcraft 3 mod, DotA 2 is a monster hit in the eSports industry, with tournaments drawing in hundreds of thousands of players who compete for multi-million-dollar prizes.
You don't need to be a serious gamer to play it, though, as there are plenty of tutorials available online that will give you the lowdown on how to play this free version.
On the other hand, if you're up for the challenge of winning some real prizes, freeroll poker tournaments and competitions hosted by iGaming platforms are another option for (adult-only!) PC users. These games are free to participate in and offer a wide range of prizes. They're open to all experience levels too, with some tournaments catering exclusively to newbie players.
Free Mobile Games
Mobile gamers are truly spoilt-for-choice when it comes to free games, as most gaming apps are free to download and play because they generate revenue with microtransactions and in-app purchases.
The action-adventure RPG genre has seen a revival in 2020 with Tales of Crestoria. Available to play on both iOS and Android, this game brings all the hallmarks of a hero-collecting RPG smack bang into the modern era by introducing world-building (yes, even on mobile). This fourth installment in the Crestoria franchise is easily the best one yet and is a must for any anime or fantasy enthusiast.
Frogmind's Rumble Stars Football, meanwhile, will satisfy pick-up-and-play gamers who want something a little less involved for gaming on the go. This bright, colorful, and all-around engaging game is the perfect combo of sports and strategy; it's a PvP but you also must come up with some creative combos if you want to score the points.
Then there's the monolithic Call of Duty: Mobile, which, despite being released at the tail end of 2019 remains one of the most popular games of the year, period. It's mostly a shooter game, but what an absorbing one at that.
Most of the gameplay takes place on maps and it features characters that have appeared in various CoD games throughout the years, including characters from CoD: Black Ops and CoD: Modern Warfare. Free to play on Android and iOS, in-app purchases are available for COD points that can be exchanged for better weapons and skins.