Why Do Some People Plan Their Own Thrifty Funerals?
This post may contain affiliate links or I may have received the product free in exchange for my honest review. See full disclosure for more information.
Even though you may not really want to think about your own funeral plan, planning for it in advance can help put your loved ones at ease because they'll know what you wanted for your funeral and burial, and they won't be burdened with figuring out what you would've wanted. Also, if you're able to plan your own thrifty funeral, you can ensure that your loved ones won't be overburdened with the costs of your funeral and burial. Continue reading to learn more about why you should consider planning your own memorial service or funeral.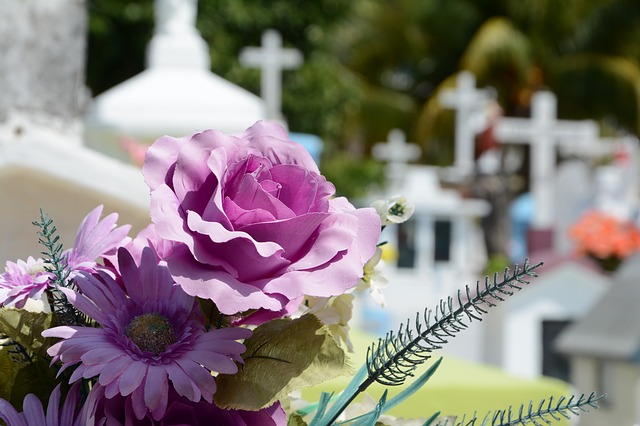 Funerals Are Very Expensive
In addition to dealing with the emotional turmoil that comes with the death of a loved one, your family will need to decide what they will do to remember you and memorialise you upon your death. This can be extremely stressful. Beyond that, however, they will need to figure out how they will be able to afford the best possible funeral services. The problem is that funerals are very expensive today.
The average costs that your family will incur when planning a funeral often don't even include the expenses that come with the burial space at the cemetery, your burial vault, the opening and the closing of the grave, and your headstone. However, if you plan your funeral in advance and you make sure you take a thrifty approach to it, you can make sure that everything is set in place, from an inexpensive casket to an inexpensive service package, that your family will be comfortable with and that will still give you the services that you want.
What You Can Plan in Advance
There are many elements that you can plan in advance so that you can rest assured that your family will be able to provide you with the funeral that you want. For example, you can state that you would like them to set up a visitation, wake, or viewing prior to the burial, and you can even determine which type of service you would prefer, whether that would be a memorial service, graveside service, or funeral service. You can even plan the location of the service, as well as the people who will participate in it, what will be read, what songs will be played, what decorations and flowers you would like, the guest list, where the post-service reception will be held, and more.
Set Aside Money for Your Family
Finally, by planning your funeral in advance, you can set aside some of your own savings so that they can cover the expenses that your family would otherwise incur. In this way, budget won't be an issue and you can rest assured that you'll get the funeral services that you want, even if your family wouldn't be able to afford it.
Ultimately, by planning your own thrifty funeral, you will be able to take the burden off of your family. They will know exactly what your wishes are, and you can plan out every detail so that they can simply follow your instructions.