Pet Odor Eliminator : Taking Care of When Tinkle Happens
This post may contain affiliate links or I may have received the product free in exchange for my honest review. See full disclosure for more information.
Pet Owners, let's face it, at some time or another, maybe the worst time ever, tinkle happens. Something else happens too sometimes, but let's not go there!
We were interviewing a family of girls that were interested in baby sitting. As they were all active in sports and school activities, the idea to hire them all was that there would always be 1 of the 4 girls available. As the girls and their mom came over, our normally pretty well behaved dog just lost it. Too many girls out of the blue must have made him a hot mess on the spot. 8 teenage girls cooing and petting him led to his nerves going south as well as his bladder.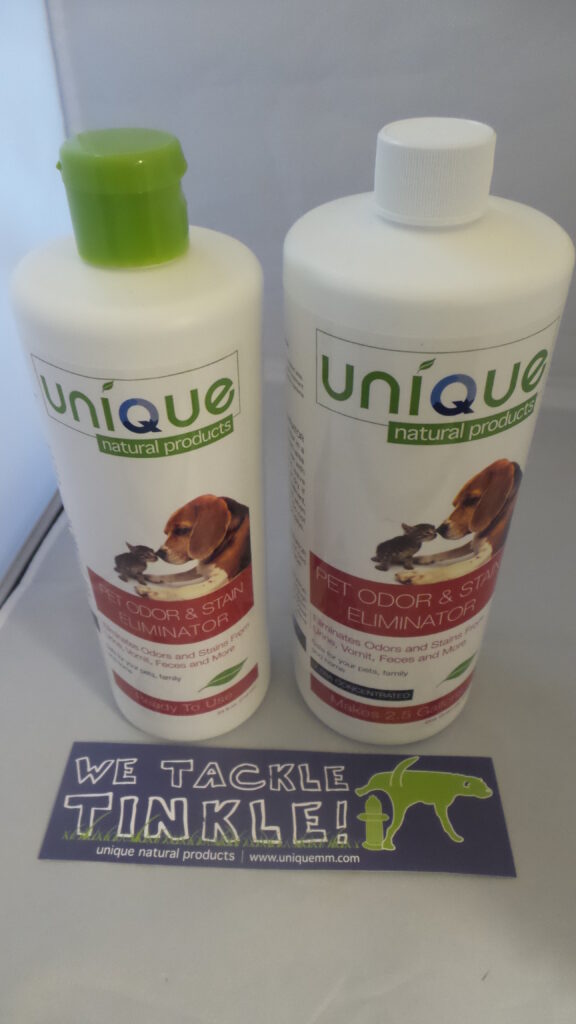 See, tinkle happens at the worst times!
Pet Odor and Stain Eliminator by Unique Natural Products saved the day. While there was tinkle tinkle every where… I had no issues cleaning it up. I followed the tinkle trail with this natural product, and guess what? There wasn't a trace of evidence of the accident.
This stuff is going to eliminate all stains and odors naturally, or you will get a refund. It is that great of a product! This product is a must have for all pet owners. If you follow the directions you will have impressive results.
Get social with Unique Natural Products to explore their line of products or to order Pet Odor and Stain Eliminator.