Planning a 2021 Camping Trip: Your Complete Guide
This post may contain affiliate links or I may have received the product free in exchange for my honest review. See full disclosure for more information.
It's been a pretty disastrous 12 months for holidays and vacations. In fact, this will go down as the year during which fewer people than ever traveled and explored the world, and more people than ever stuck to their home town and stayed at home. If you're itching to get out and explore in 2021, but you're still conscious of coronavirus restrictions and risks, then a vacation in the great outdoors might be your best bet. This camping trip guide will help you prepare for such a trip.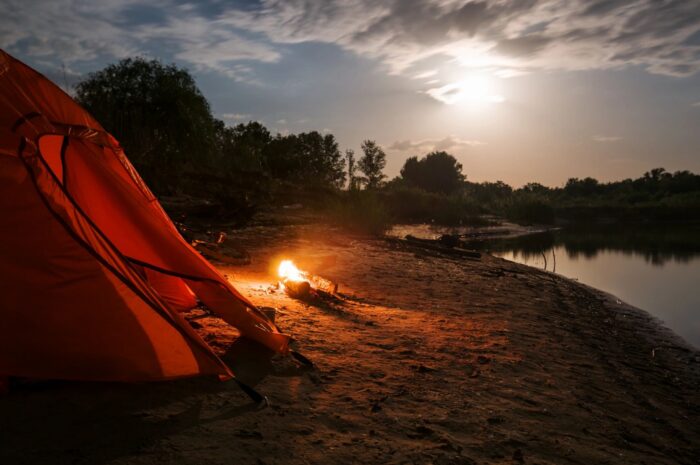 Weather and Climate
If you're planning on taking your trip before the spring has broken and the winter months are over, then you're going to want to be prepared for rain, wind, and generally unpleasant conditions. IF you can handle that, then those conditions can actually be quite fun. Getting wet and cold outside on a hike isn't the worst state to be in if you know that you have a cozy fire to warm yourself by and a tent in which you can lie and relax in the heat. So, if you're planning on camping this winter, make sure you prepare for heat, including bringing fire-making and fire-lighting gear.
Tent
Your tent is your castle when you're on a camping trip. We've time and again how people try to save cash on their tent, but we believe the exact opposite. A quality tent might cost a little more than the cheapest festival tents, but that's because they are designed to last for life and not to leak, tear, blow away, or betray you in a rainstorm or a gale. If you're into large trips, then you should consider reading this CORE 9 Person Highly Breathable Instant Cabin Tent Review which will show you just what an excellent tent ought to look like in 2021.
Provisions
Another important factor in the success of your camping trip is the extent to which you're able to eat heartily and well. There's nothing more nourishing than being able to make a hot, steaming, and sumptuous meal in your tent when the rain is slating down outside. Alternatively, it's incredibly satisfying to cook your dinner on an open fire. You need the right ingredients and the right recipes to be able to do this as well as the correct stove and a gas source for it. Look online for tips on buying this vital equipment and food.
Trips
Some campers are content with staying at their campsite and watching the world go by from their cocoon of warmth and comfort. That's fine, and sometimes, it's just what the doctor ordered after months and months cooped up inside. But, if you're feeling a little adventurous and you want to get reacquainted with the great outdoors, then you should try to plan your trip to take place someplace where there's great hiking, climbing, canoeing, or other outdoor activities to take advantage of. Be prepared to drive for miles and miles to find the perfect activity spot for you.
Use these quick tips to help you plan your camping adventure in early 2021.