Popcornopolis® Zebra Stripped Popcorns Make Great Christmas Gifts – Enter to Win #MegaChristmas17
This post may contain affiliate links or I may have received the product free in exchange for my honest review. See full disclosure for more information.
It is that time of year again – time for me to start thinking about what types of gifts I am going to give to family, friends, coworkers and others.
While I try to give the types of gifts that I know the recipient will love, I want to give them the element of surprise and delight. That is why I am doing away with the traditional type of gift like a popcorn tin or cookies and replacing with a new one – Zebra® Popcorn from Popcornopolis®.

More about Popcornopolis
Here at Popcornopolis, we blend the nostalgic flavors of old-fashioned caramel, real cheddar cheese and confectioner's chocolate into mouth-watering treats for you.

Rather than put in preservatives, we designed this cool cone. Not only will it keep your popcorn fresh for months, it also makes a beautiful and memorable gift.

Popcornopolis is a reminder of simpler times when recipes were made with natural ingredients, milk was delivered in glass bottles, and time was more plentiful than it seems to be today.

Old-fashioned wisdom. Tastes you'll love. Guaranteed to please.
Flavors
Having a choice of flavors and types is important when you enjoy popcorn on an almost daily basis. I'm always surprised when I go looking to see what type of popcorn may strike my fancy. Zebra popcorn comes in 5 flavors and I LOVE THEM ALL!
Chocolate Peanut Butter – milk chocolate and peanut butter drizzled in caramel corn
Chocolate Candy Cane – dark chocolate drizzled caramel corn with crushed peppermint
White Chocolate Pumpkin Spice – white chocolate drizzled caramel corn with pumpkin and select spices
Chocolate Strip – dark and white chocolate drizzled caramel corn
White Chocolate Macadamia – white chocolate drizzled caramel corn with macadamia nuts
These are just the delicious flavor of Zebra luscious striped popcorn. Popcornopolis also have spicy options, organic choices, plus you can mix and match your own combinations!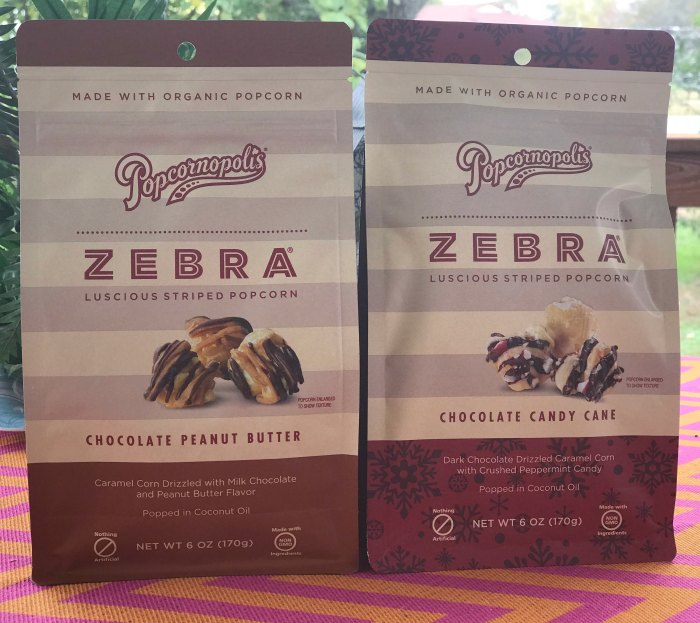 The popcorn has a delicious taste that combines the mix of sweet and savory to a tee! I took a few bags to work to share with coworkers and they gobbled them up in no time at all. Of course I told them to get more, they need to simply check out Popcornopolis online for the Zebra popcorn and other options available.
What sets Popcornopolis apart? Each product is made from American grown corn. It is non-GMO, certified gluten free, contains no added preservatives or high fructose corn syrup. There are no MSG's and contains 0 trans-fat.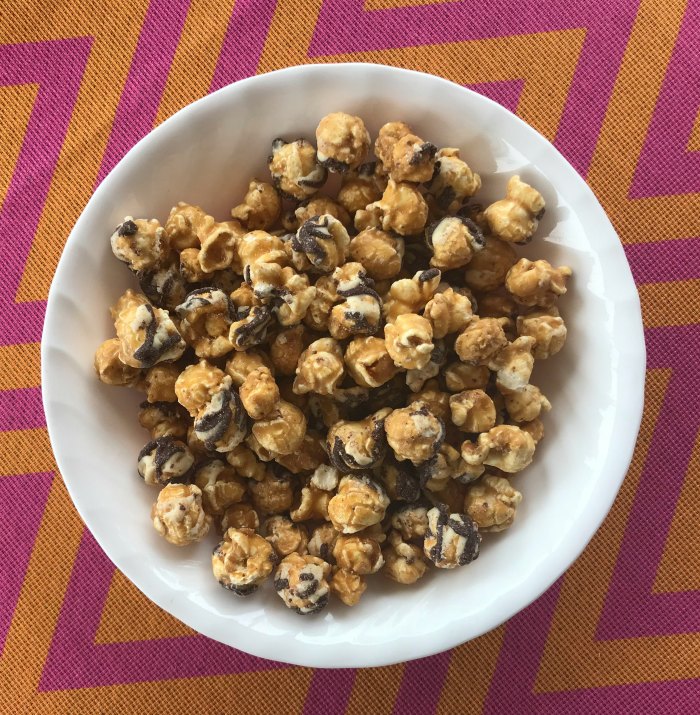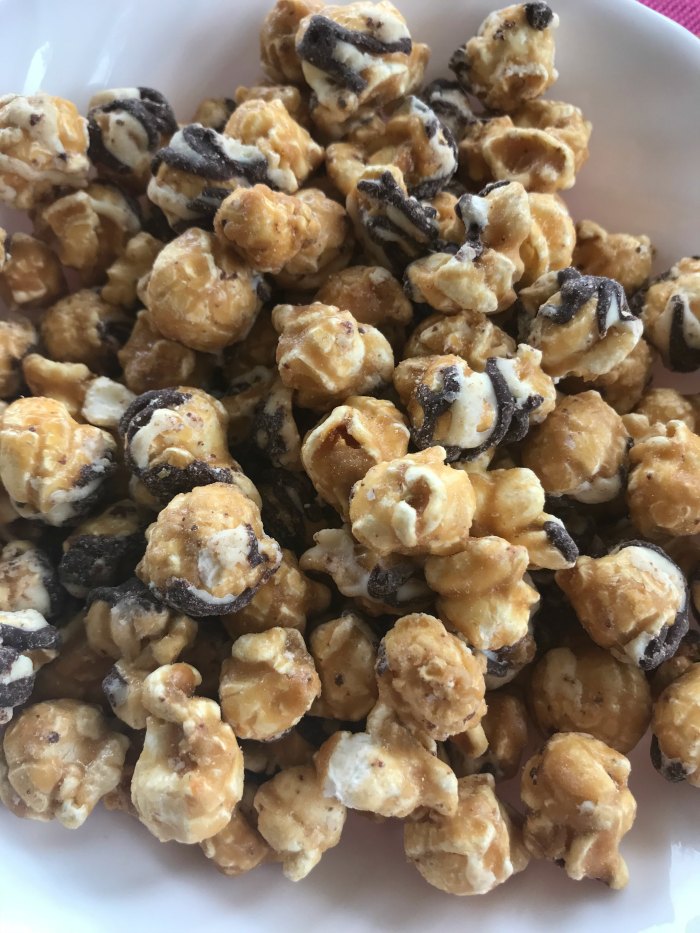 Where to buy
Popcornopolis does have retail stores around the country, and even a few internationally! But they also have a number of kiosks and portable locations, not to mention their roadshows and tastings they put on in various locations. You could also place your order online so you know they have what you want in stock. Stores that currently carry the Zebra Line include:
Bristol Farms – LA

Gelson's – LA

Stater Brothers – LA

Safeway – Seattle and Portland

Von's – Southern California

Albertsons – Southern California

Publix – National

Walmart – National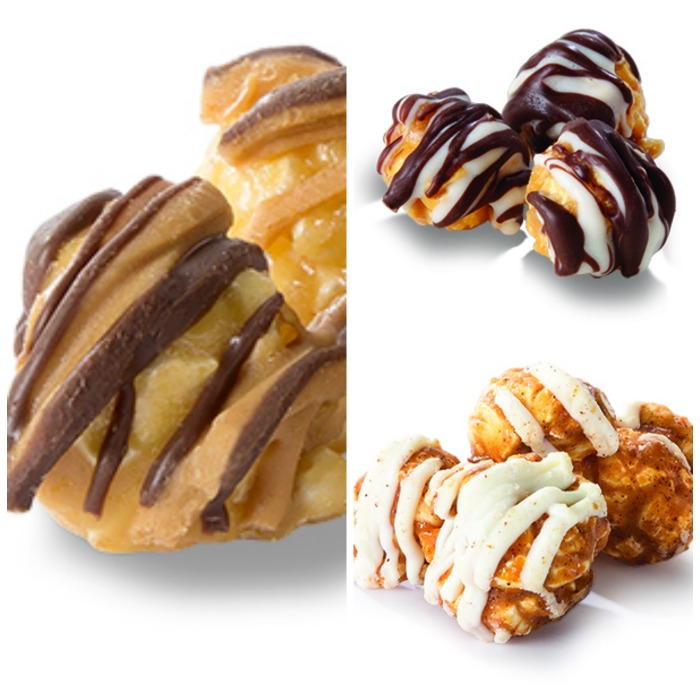 Ready to get some Zebra popcorn for yourself and as gifts? Good! Be sure to check out the Popcornopolis website for yourself, plus learn more about them on Facebook, Twitter and Instagram for the latest news!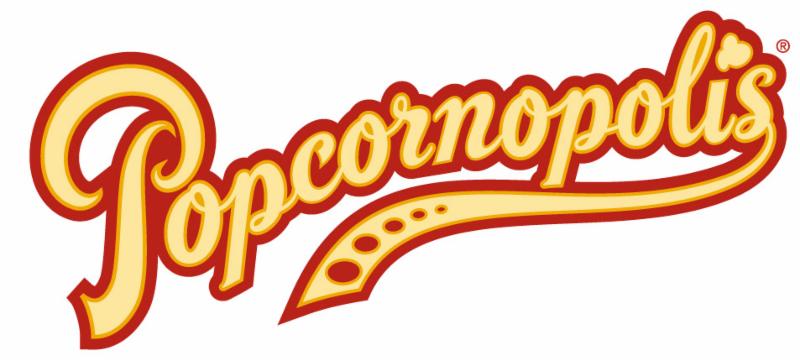 ---
WIN IT!
If you aren't familiar with Zebra Stripped popcorn from Popcornopolis®, be sure to read more here. To prepare you for the excitement and amazing flavor, we are sharing with you the chance to win a delicious Popcornopolis® Zebra popcorn line prize pack.
Giveaway is open to U.S. Residents, ages 18+ years of age (limited to one entrant per household).
The giveaway ends on 11/22/17.
Simply follow the Rafflecopter entry form below for your chance to win. Be sure to return tomorrow to complete the daily entries.