Premier Protein Shakes New Flavor – Bananas and Cream Available April 5
This post may contain affiliate links or I may have received the product free in exchange for my honest review. See full disclosure for more information.
Sometimes you just don't have enough time in the morning to get all of the great sources of energy and nutrients you need to start your day, or when you are sick and cannot keep down much more than liquids, that can lead to weaker immune systems and even dehydration. My mother who is older and suffers from diabetes recently contracted pneumonia and had very little appetite. I was worried about her health and then remembered that protein shakes are a good source of nutrients needed. Coming in a liquid form made it easier for her to drink them and be able to keep them down.
There are also options that allow you to purchase the original components of the shake. In the form of protein powder, this allows you to be able to modify the drink to your desires. Adding and taking away ingredients will be easy, and left to your judgement.
Even when she is feeling better, she loves the taste and health benefits of protein shakes. Premier Protein shakes have always been her favorite choice and we were excited to learn they are coming out with a BRAND NEW flavor – Bananas & Cream.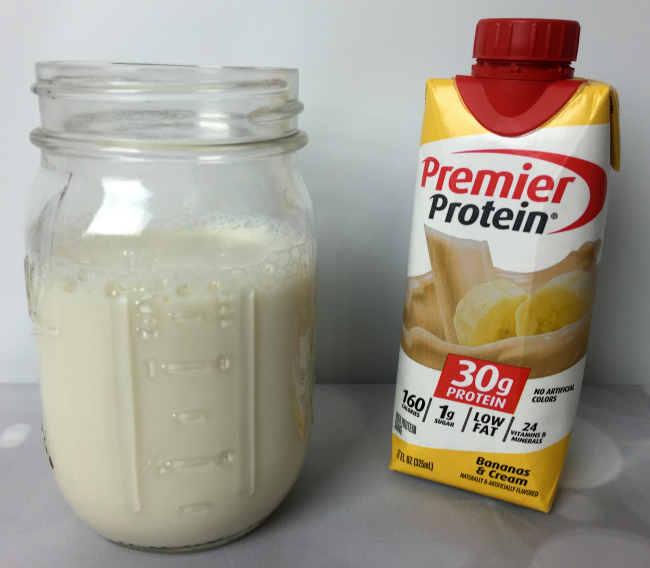 Packed with 30g of protein, only 1g of sugar and 160 calories, these shakes are perfect for breakfast on-the-go, a post workout boost or a healthy afternoon snack. Available in a 12-pack case, Premier Protein's Bananas & Cream shakes are full of delicious banana flavor – delivering great taste and plenty of protein, not sugar or calories.
 Premier Protein also comes in other flavors including Chocolate, Vanilla and Strawberry. They also have a delicious line of bars with a wide array of flavors. I love these bars as they are a great source of protein and fiber. They are perfect to keep in your purse for a quick snack or curb that afternoon hunger pang before dinner.
The new Premier Protein Bananas & Cream come in 12-packs and will be available starting April 5th at select Sam's Club stores nationwide. Be sure to check out these and other products available from Premier Protein. Comment below and tell us what flavors and products you love most from Premier Protein.