Prepping Preschool Graduates for the Next Stage with Highlights Books
This post may contain affiliate links or I may have received the product free in exchange for my honest review. See full disclosure for more information.
Now that summer break is here, it is important to keep little minds fresh, active and open to learning each day, especially as they enter the early grades like Kindergarten. Highlights has a long-history of educating young minds everywhere and they continue to deliver the quality tools to educate today's youth.  Here are a few of our favorite books for little ones.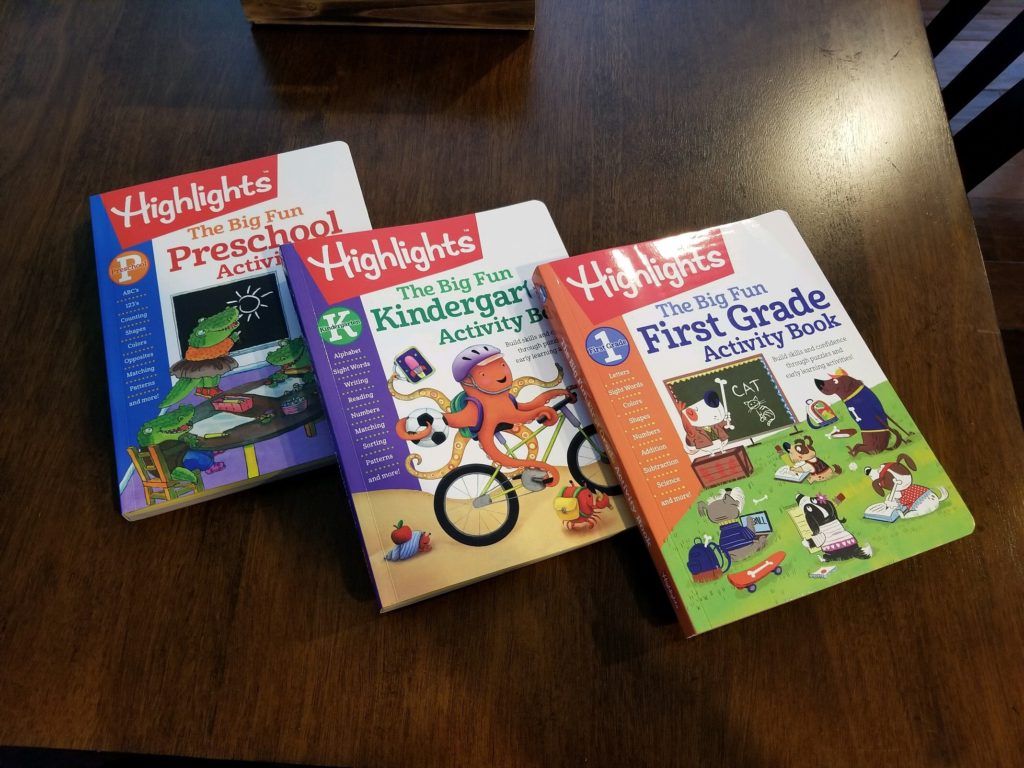 The Big Fun Preschool Activity Book
Preschool learning has never been so enjoyable! Big Fun Preschool Workbook is a fresh approach to practicing essential skills for school readiness and success. This workbook has more than 250 pages filled with learning activities PLUS fun Highlights puzzles, poems and illustrations that engage preschoolers and reinforce what they're learning.
Mazes, matching games, dot-to-dots, scavenger hunts, find-the-differences and Hidden Pictures® puzzle activities make it fun for preschoolers to practice all the skills that will help them feel confident about going to school, including:
ABCs
Sight words
Colors
Shapes
Numbers
Patterns
Sorting
Opposites
Math concepts
Sequencing
And more!
This huge activity book for kids ages 3-6 includes an introduction that gives parents helpful tips for making learning fun. The last page is an adorable certificate of completion to reward kids for their work and persistence.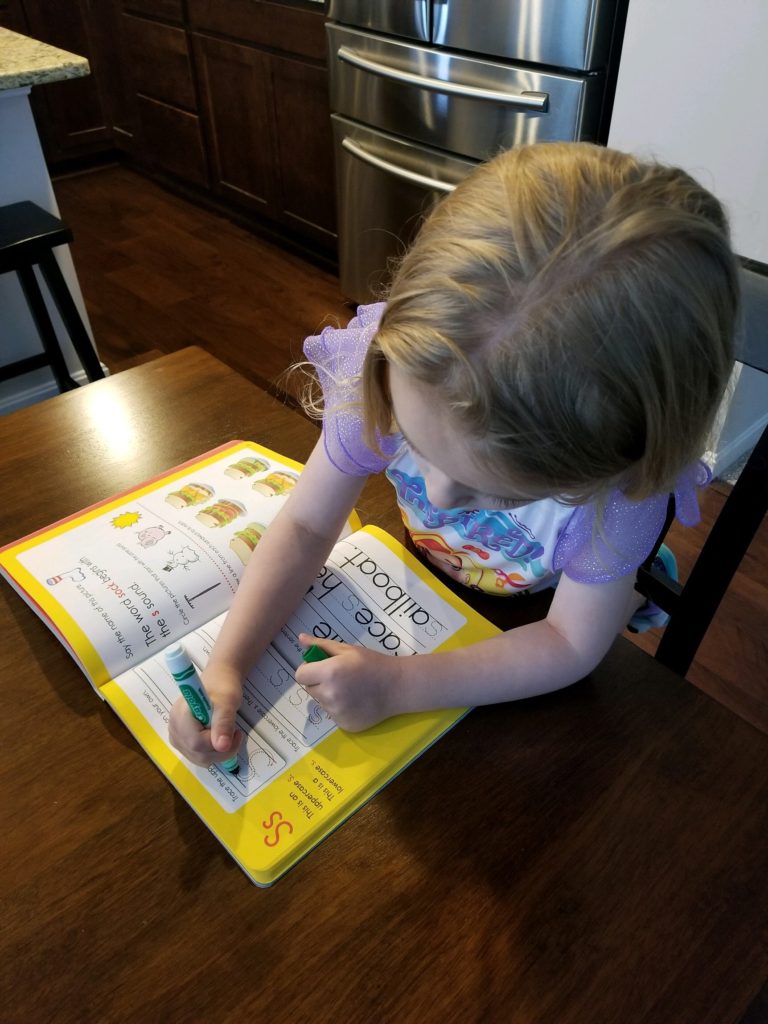 The Big Fun Kindergarten Activity Book
Want to make kindergarten learning enjoyable for your child? Let Big Fun Kindergarten Workbook help. It's a kids activity book unlike any other, that combines imaginative puzzles, humorous poems and whimsical illustrations with traditional workbook practice activities.
The workbook pages mix and match skills and puzzle types to create a fresh approach to school readiness and success. With more than 250 pages, there's a variety of content for every learning style.
Matching games, find-the-differences, scavenger hunts, That's Silly™ scenes and Hidden Pictures® puzzle activities make it fun for kindergartners to practice school skills like:
Alphabet
Reading
Writing
Sight words
Colors
Shapes
Numbers
Patterns
Sorting
Opposites
Math concepts
Sequencing
Comparing
And more!
Big Fun Kindergarten Workbook even has tips to help parents make learning fun, and an adorable certificate of completion to reward kids when they've finished all the pages.
The Big Fun First Grade Activity Book
The schoolwork that kids will WANT to do! Big Fun First Grade Workbook presents a unique approach to first-grade learning that blends puzzles and lessons in one fun activity book. Parents will find a variety of content to appeal to kids with a broad range of learning styles, plus an introduction that gives helpful tips on how to combine fun with early learning activities.
Even better, the cheerful illustrations and humor keep kids absorbed longer, which builds persistence and attention to detail. A certificate of completion included in the back of the book reinforces kids' achievements. Kids will practice:
ABCs
Word recognition
Digraphs and consonant blends
Homophones
Colors
Shapes
Numbers
Addition and subtraction
Sequencing
Beginning science
And more!
Each night, when we get home, the first thing Ava asks is "Can we do more activities in the Kindergarten Book?" I LOVE her enthusiasm and excitement in learning, in a fun and memorable way.
---
You can find these and dozens of other fun activities and educational material for kids from Highlights. Stay connected with Highlights socially for more information and up-to-date items.