Pumpkin French Toast Recipe
This post may contain affiliate links or I may have received the product free in exchange for my honest review. See full disclosure for more information.
Fall has to be my most favorite time of year.  All of the bright colors and delicious flavors really liven up my kitchen and my palate.  I have always been somewhat of a fan of breakfast food anytime of day.  Treat your family to a delicious treat this fall with this fun and easy Pumpkin French Toast Recipe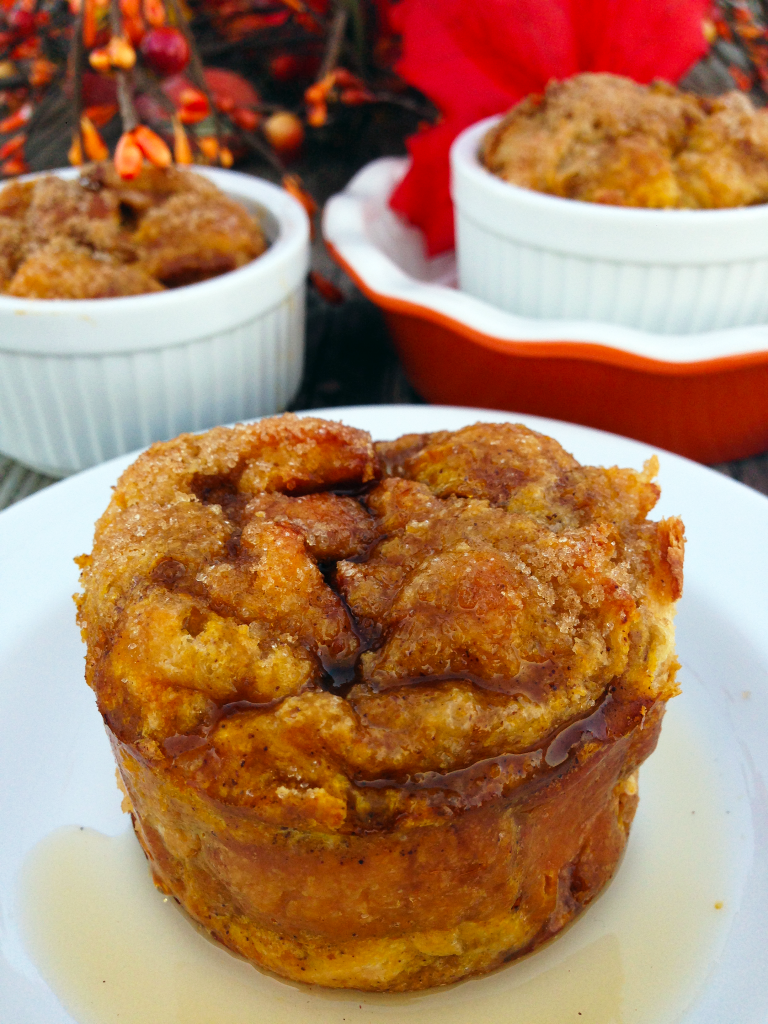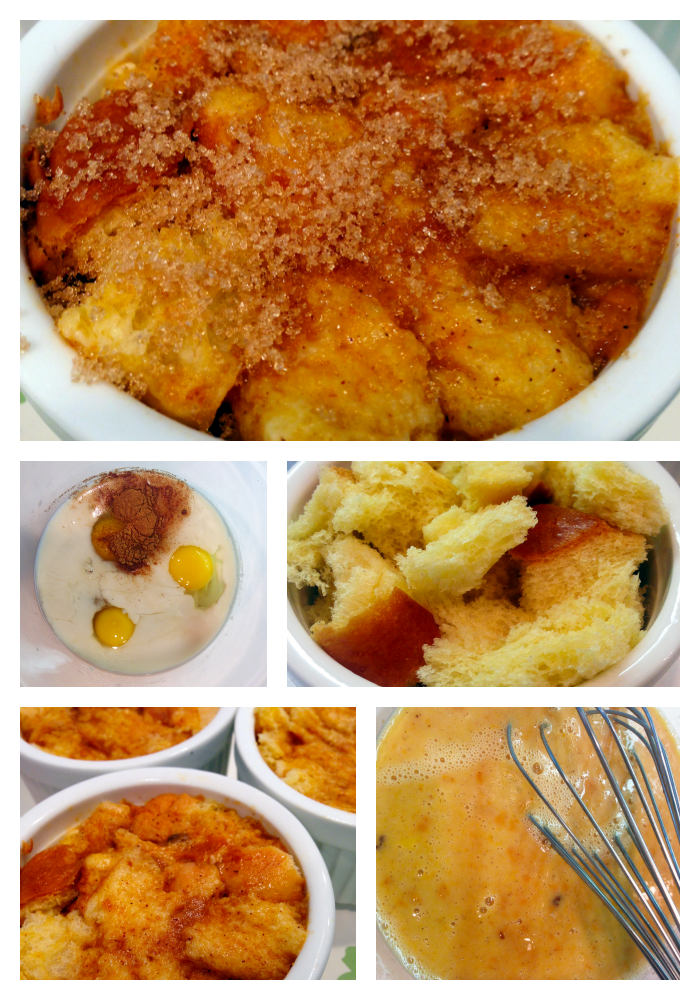 Baked Pumpkin French Toast
Prep time:
Cook time:
Total time:
Ingredients
• 3 Eggs
• 1 tsp. Vanilla Extract
• ½ tsp. Pumpkin Spice
• ½ cup Almond Milk
• 3 tbsp. Maple Syrup
• 3 tbsp. Pumpkin Puree
• 9 pieces Thick Brioche French Bread
• 1 tbsp. Brown Sugar
Instructions
In medium mixing bowl, whisk together Eggs, Vanilla Extract, Pumpkin Spice, Almond Milk, and Maple Syrup.
Add Pumpkin Puree. Mix well.
Using 6 ramekins, (which are individual servings), tear a part 1½ pieces of Brioche Bread for each ramekin. Fill halfway full of bread and pour egg mixture atop, distributing evening to each ramekin. Use
a spoon to pat down the bread so that it soaks up the egg mixture. Fill the remainder of each
ramekin with bread. Pour the remainder of egg mixture into each ramekin. Pat down the bread once again.
Place ramekins onto baking sheet. Cover with Saran Wrap. Keep in refrigerator for 12 hours.
Preheat oven to 350 degrees F. Remove ramekins from refrigerator. Remove Saran Wrap and bake in oven (on baking sheet) for approximately 30 minutes or until golden. Remove.
Each dish will rise quite a lot, but will settle within a few minutes after removing from oven.
Sprinkle brown sugar atop each serving, and add maple syrup if you so desire.
Serve and enjoy!
Here are all of the simple ingredients needed to help bring this masterpiece to your breakfast table (even if it is supper time LOL).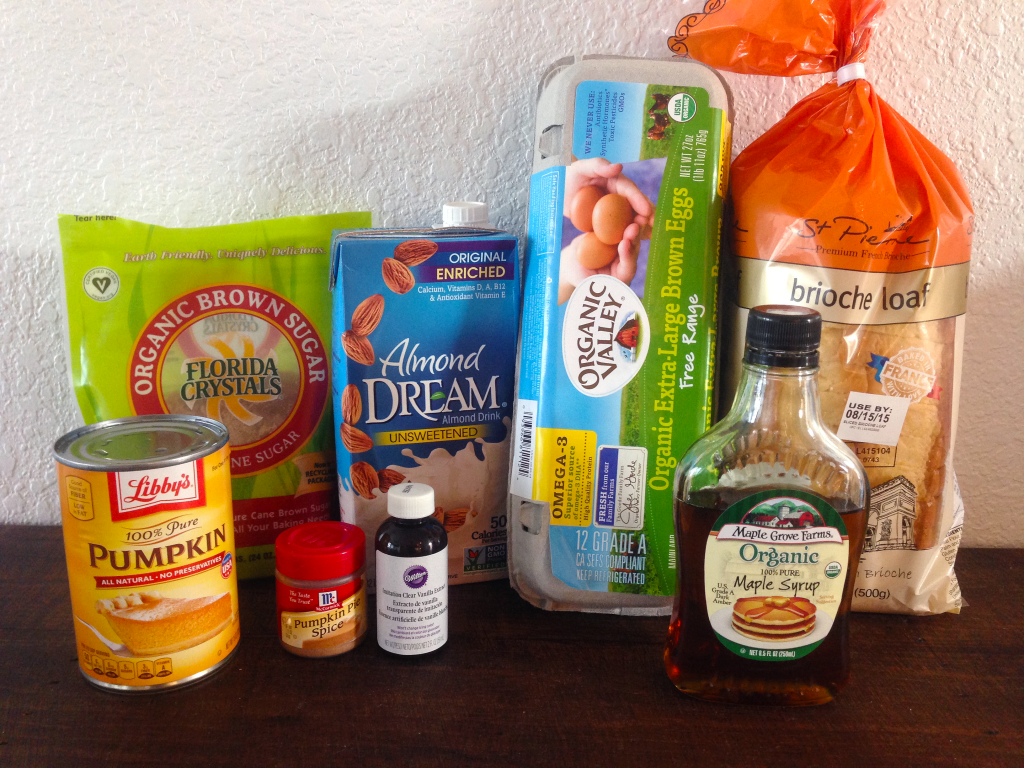 Comment below telling me how it turns out once you have prepared it.  Do you have other Pumpkin related recipes you would like to share?  Send me a quick note telling me and we can share on the blog with everyone.