PUR attitude Love Your Body Gift Sets Make Great Pampering Christmas Gift for Mom #MegaChristmas17 #purattitude
This post may contain affiliate links or I may have received the product free in exchange for my honest review. See full disclosure for more information.
I love this time of year. Find fabulous deals on products that I adore is my idea of a win-win situation. As part of my search, I have found some amazing deals on PUR attitude products that everyone will love – their holiday gift sets.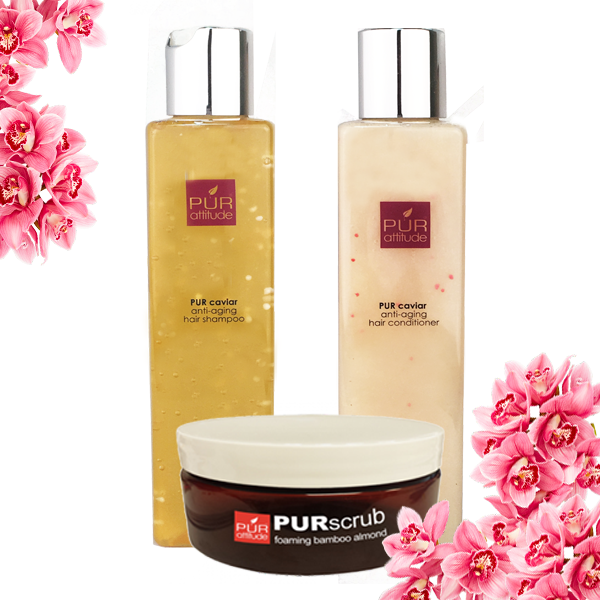 More About PUR attitude:
PUR attitude is…

The first and only, safest waterless technology.

We're on a mission to revolutionize the skincare industry by purifying products from all toxins and unneeded additives. Each of our products is created with only the best ingredients, precisely formulated to get the best results.

When it comes to effectiveness and safety, we refuse to compromise. We believe the two aren't mutually exclusive, so we set out to create an effective skincare line without the use of water or any potential harmful chemicals so often used by top brands in the industry today. The result: a product line consisting of 100% pure ingredients. 
Each product in the PUR attitude line is dermatologist tested and approved, backed by independent clinical studies, and follows the brand's standards for "Safe Beauty," avoiding harsh chemicals, parabens, PEG's, glycols, sulfates, petro-chemicals, synthetic fragrances and artificial dyes. PUR attitude products contain only safe beauty ingredients and are not diluted with water. More than 1,300 chemicals have been banned from the company's lab, which adheres to strict EU standards. All formulations for the brand were developed by David Pollock, a beauty innovation chemist with more than 20 years of experience formulating products for some of the most recognized names in the industry.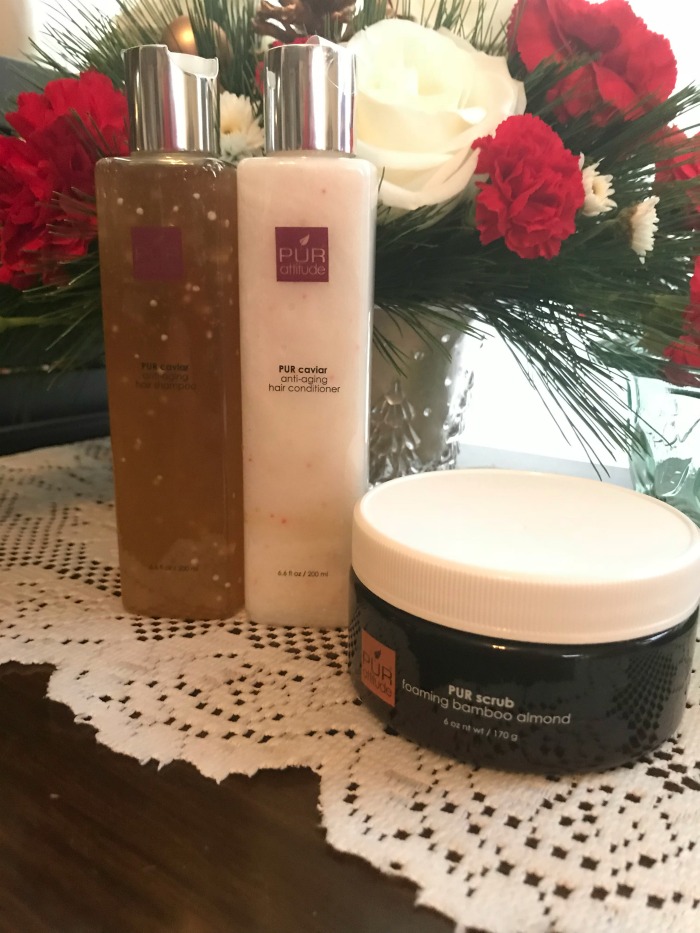 PUR attitude Love Your Body Gift Set—includes: Caviar Anti-Aging Hair Shampoo, Caviar Anti-Aging Hair Conditioner and Foaming Bamboo Almond Scrub. Right now, you can purchase these luxury products online at PUR attitude's website. They have a wide variety of sizes and gift sets available and something for everyone.
PUR Attitude is now on our Mega Merry Christmas Gift Guide. You can view it HERE.