Purer is Better with Happy Hemp Products
This post may contain affiliate links or I may have received the product free in exchange for my honest review. See full disclosure for more information.
The way the world is right now we all need to feel a little bit of calm in our lives, and with Happy Hemp Products you can achieve that relaxation and calmness to get you through the day easier. These CBD products are yummy, and help me sleep a lot better at night. It turns my mind off so I can settle down and drift off to sleep. It also helps your anxieties melt away!
What Exactly is CBD?
CBD is short for cannabidiol. It's a chemical compound that derives from the hemp plant. When used in products like gummies and oils, it creates a calm feeling for the individual who takes it. Unlike THC, CBD is non-psychoactive, which means it won't make you high.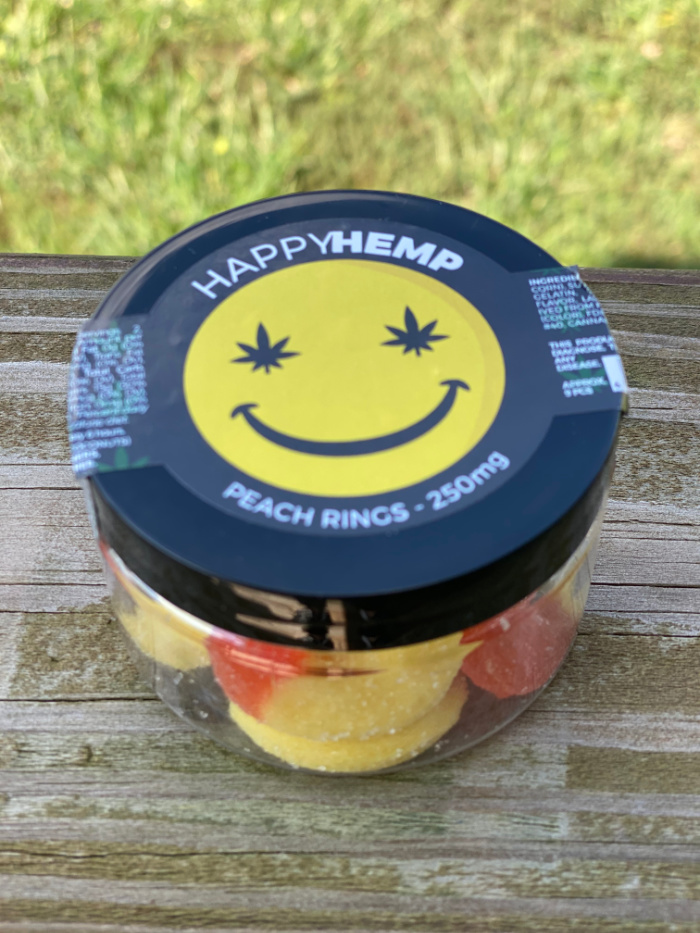 A little bit about Happy Hemp:
Cannabidiol (CBD) | ka • nuh • buh • dai • uhl

Derived directly from the cannabis plant, CBD (or C21H30O2) is the non-psychoactive portion of the plant. CBD interacts with the endocannabinoid system through receptors, which ultimately may result in the therapeutic benefits. At Happy Hemp, we firmly believe that purer is better, which is why all of our oils and concentrates are packaged in their purest form.

Produced in the USA using nothing but the finest quality ingredients, our CBD products are all proven to be as potent as possible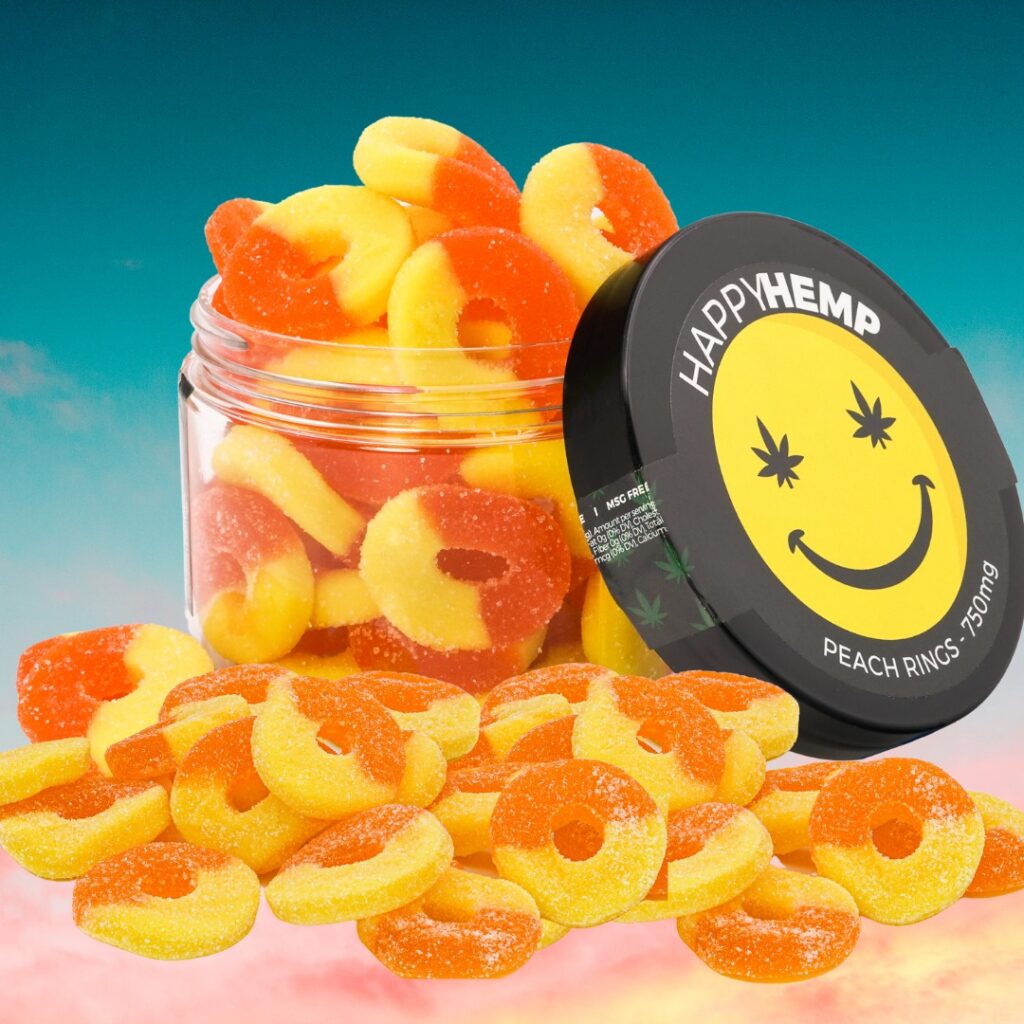 Get ready to feel peachy when you're enjoying on Happy Hemp's peach rings gummies! These peachy o's have a delicious light sour and sweet coating making them the best treat bursting with fresh peach flavor. Use our CBD peach rings in deserts, drinks or just on their own. You will love sinking your teeth into these perfectly soft and chewy peach ring gummies.

You can purchase Happy Hemp Products on their Website.
Stay socially connected with Happy Hemp: