Radz New Line of Sweet Collectibles Great Back to School Surprises
This post may contain affiliate links or I may have received the product free in exchange for my honest review. See full disclosure for more information.
Back to school is always a fun and exciting time of year for kids and parents alike. That is why I am excited to share some fun new collectibles that would be a great reward for good grades and activity in school.
Animal Jam, My Little Pony and Emoji Plusheez
These adorable clip-ons are going to be the best part of the classroom. Radz Plusheez are featured in many different styles, with licenses including, My Little Pony, Animal Jam and Emoji. Each one will have its own special set of characters and come with delicious Radz candy stuffed inside the back zipper – and a special surprise too!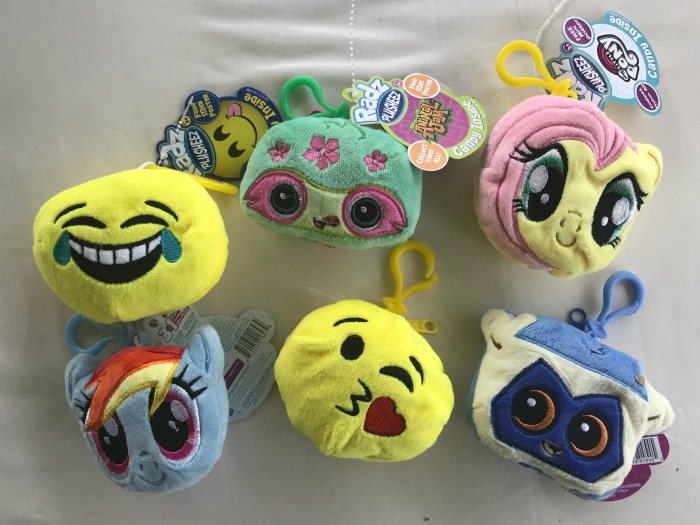 Make a statement and let your classmates know how you're feeling with Emoji Plusheez! With a different emoji for every day of the week – take your pick! They're super soft too and add just the right statement for back to school!
Gallop into the new school year with My Little Pony Plusheez! With so many ponies to choose from, it'll be hard to pick your favorite for the playground!
Make some noise when you go back to school with some Animal Jam Plusheez! With so many adorable animals to choose from, you'll want to collect them all!
Each Plusheez is filled with some tasty treats that your kids will gobble up quickly. It is a great way to reuse them and put little surprises in them for the kids to find later on. Each retails for $4.99-$5.99 and is available at Target, Shopper's World, and Jungle Jim's.
Jurassic World and Trolls Radz
Mix together the perfect dose of yummy and stylish with Radz dispensers! These fun toys dispense candy and can be clipped onto anything to customize your style! New licenses feature fan favorites from Trolls and Jurassic World! Each character comes with a delicious bag of Radz candy, just pull back the character's head and the tongue will pop out to dispense a delectable treat! All candy is gluten-free, peanut-free and kosher certified, safe for everyone to enjoy. A perfect and delicious accessory!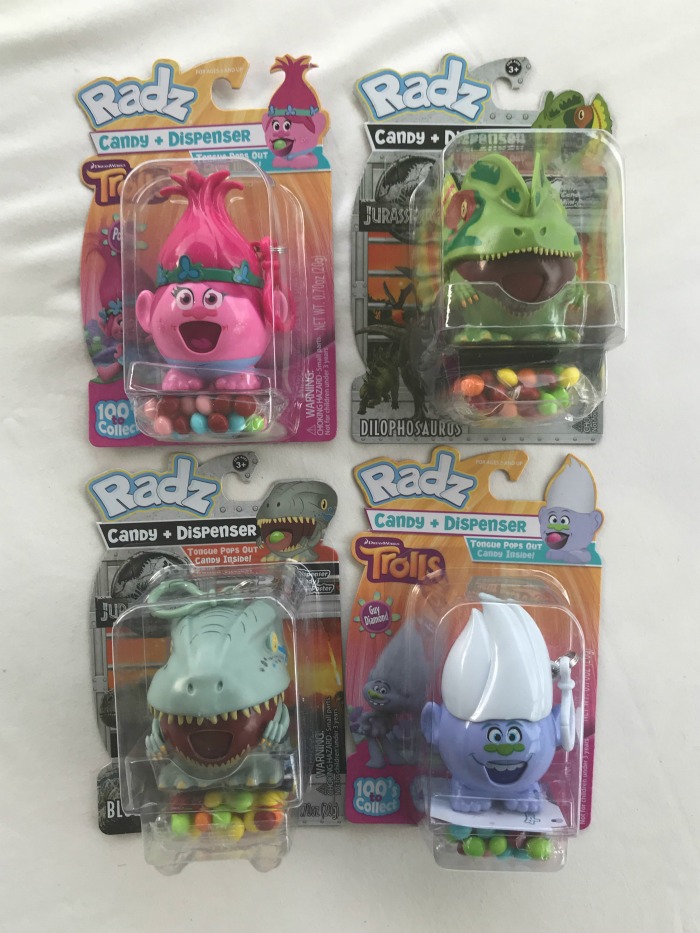 Bring the Trolls to you with these funky Radz dispensers! Their hair and hats are interchangeable so you can mix up and customize your favorite characters from the hit movie!
Jurassic World Radz are just as yummy as they are ferocious! Add these to your pack, and pop out Jurassic World candies right from the dino's mouth!
Each retails for $3.99-$4.99 and is available at Target, Hobby Lobby, Walmart, Five Below, AAFES, Burlington, DeCA/Commissary, Shopper's World, and Jungle Jim's.
Stay connected socially with Radz for their latest product and sales information.