Record All of Your Memories With Promptly Journals
This post may contain affiliate links or I may have received the product free in exchange for my honest review. See full disclosure for more information.
I love to keep a journal of my everyday comings and going because when I am older I know that I will like to look back on what I did years ago. I also like to keep a journal of my boys growing up so that I can sit with them when they are grown up, married and have kids of their own and relive all their memories with them. Also writing in a journal is kind of like talking to a old friend, reliving the day and you can write all of your stresses down on paper so you are not carrying it around with you. It is relaxing!
Promptly Journals prompted journals are carefully designed to help you capture all of life's most important moments. It is our hope and belief that our journals will help you record your memories in an easy way and bring more peace and calm to your life. They have so many to choose from, you can have several different ones.
A bit about Promptly Journals:
We believe in the power of writing to bring healing, peace, clarity, and connection to our lives. At Promptly, we create journals to help you record the memories that make you who you are, and two-person journals so you can better connect with the ones you love most. The best way to honor your unique stories and relationships is to record them. We're here to help.
Our mission is simple: Make journaling as effortless as possible so people can access healing, connection, and presence whenever and wherever they need it.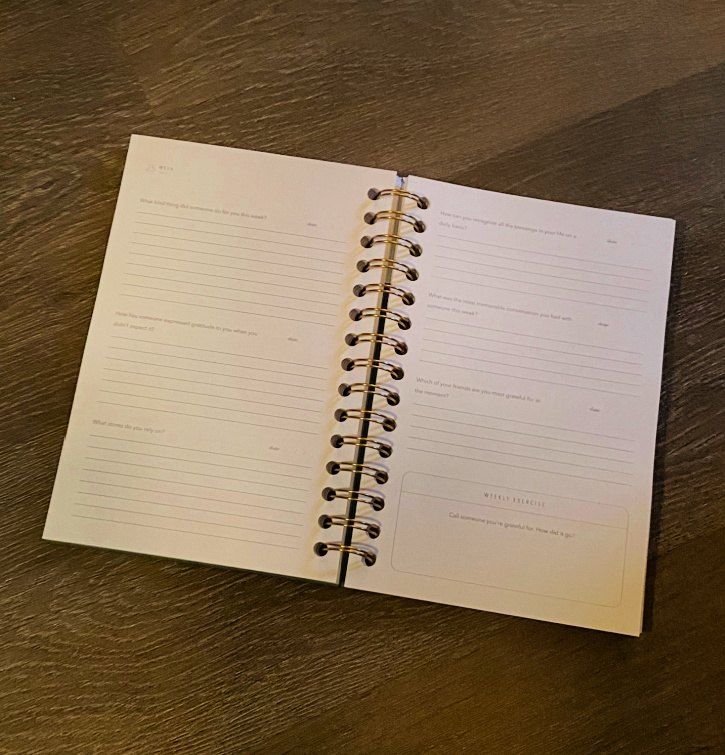 Whether you are looking to record memories with our Childhood History, Adoption, Birthday or Travel Journals, or help bring calm and healing to your life with our Self Love, Postpartum or Gratitude Journals, or possibly build closer connections with our Parent-Child, Siblings, or Couples Journals we have many different types of journals for many different types of audiences.

You can purchase your own journal on Promptly Journals Website.
Stay Socially Connected with Promptly Journal: