The holidays are just around the corner and kids and kids at heart can channel their favorite Care Bears with these adorable socks and tote. Socksmith's Care Bear socks are colorful, fun and will put some happiness in your step. From Grumpy Bear's signature belly badge of a blue rain cloud with raindrops to Funshine Bear's infectious smile to Cheer Bear's bright rainbow these items will tap into nostalgia and bring a smile to your face (and all those around you!)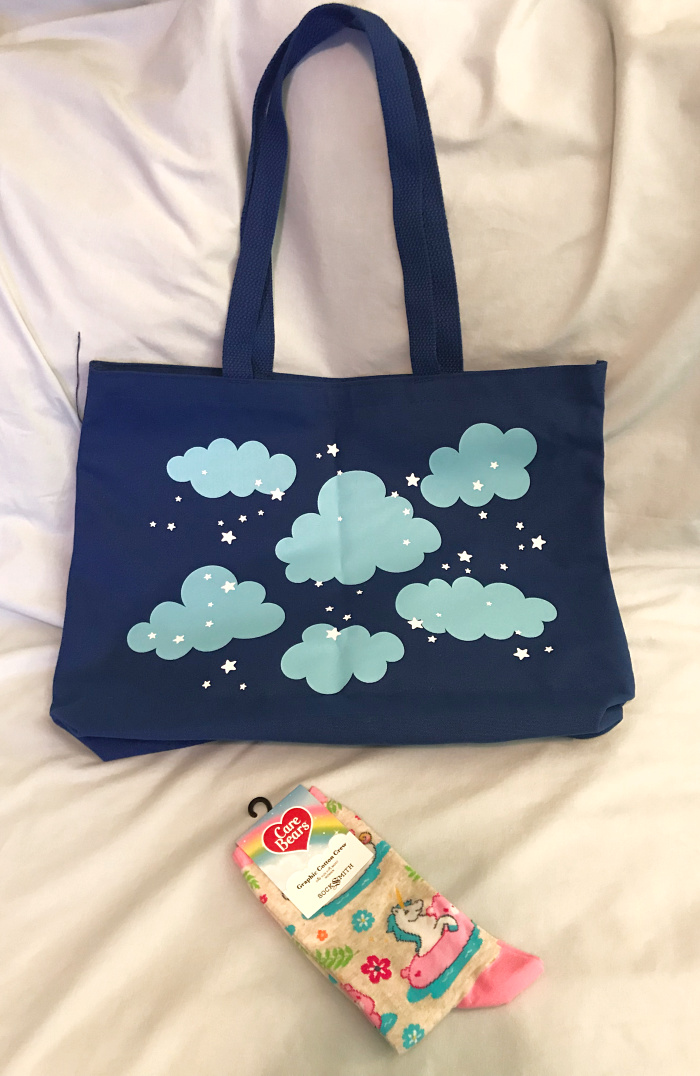 A little about SockSmith:
In 1988 Ellen and Eric Gil opened a 450-square-foot sock boutique called Sockshop and Shoe Company. That modest store has now grown to become an iconic cornerstone of downtown Santa Cruz.

In 2007, after nineteen years in retail, the Gils used their extensive industry knowledge to create Socksmith Design: a sock design company focused on fresh, fun, novelty graphics made of high-quality materials, by state of the art manufacturing. This combination was a missing link within the industry, and the Gils partnered with a friend, Cassandra Aaron, to create this unique brand with a West Coast point of view.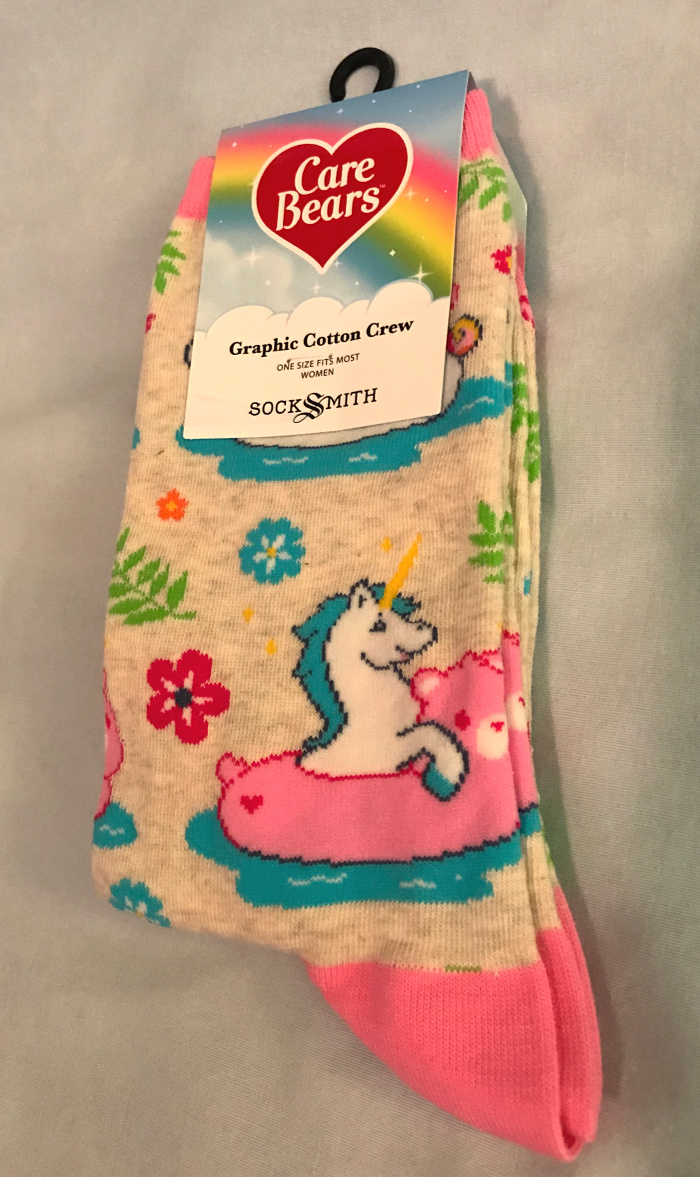 Care Bears have been around for years and they were one of my favorite childhood toys. I took my bears everywhere I went, and they always made me smile. When I saw this tote, and socks I was really excited because it brought back fabulous memories. With the upcoming holiday season, these would make great gifts for the Care Bear lovers in your life!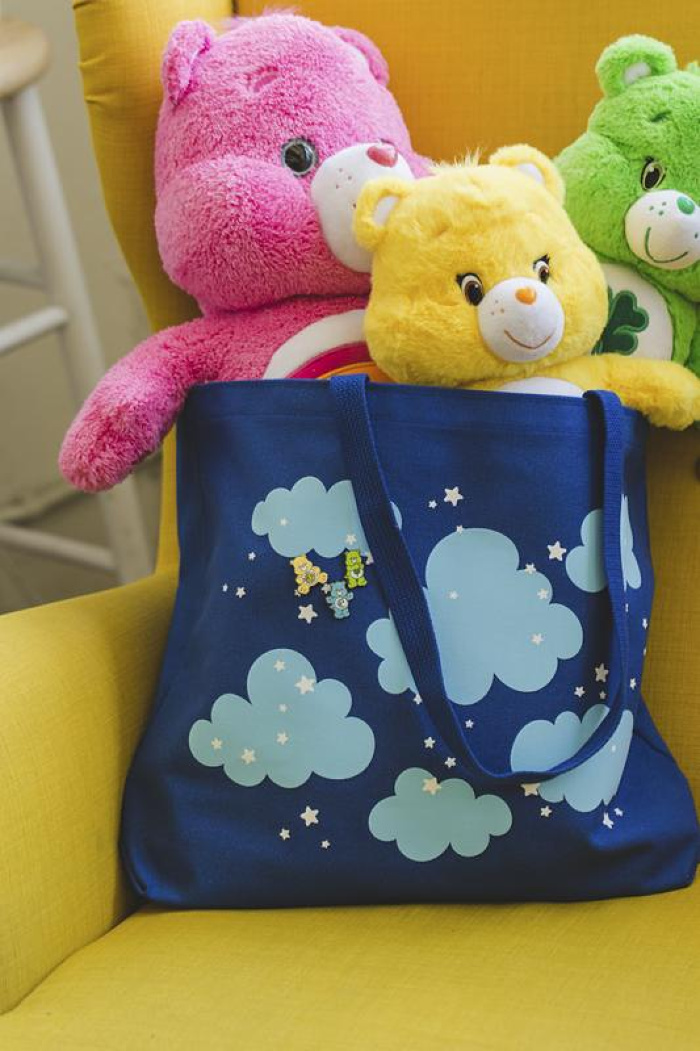 About Pintrill:
Founded in the Spring of 2014, PINTRILL is a pin accessory and lifestyle brand based out of Brooklyn, New York. PINTRILL creates pin designs that are inspired by popular culture icons and sayings — anything ranging from emoji designs, popular sayings, fun memes, and more. 
This adorable Care Bears tote by Pintrill will have your kids Dreams Come True to tote around their bears anywhere they go. On the reverse side you have the Care Bear emblem seen below.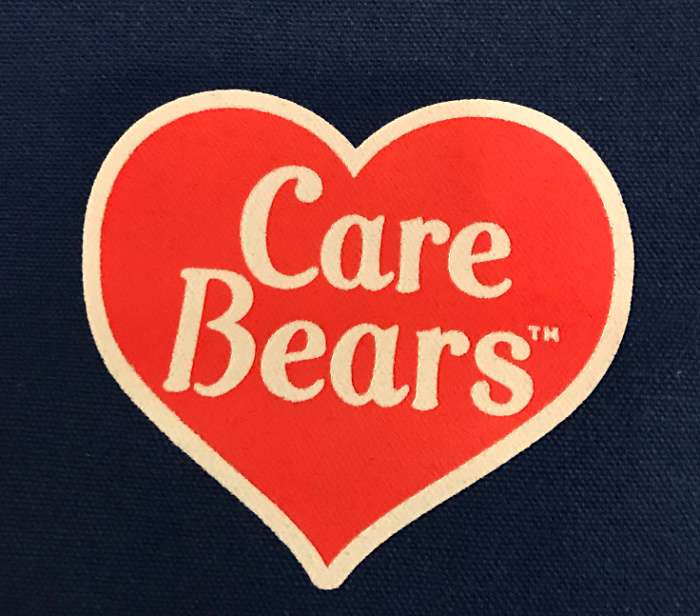 To purchase the Care Bear socks, go to SockSmith's website.                     To purchase the Care Bear tote, go to Pintrill's website.
Follow SockSmith and Pintrill socially for the latest items to be available or the upcoming holidays, or for any occasion:
SockSmith: 
Facebook/Twitter/Pinterest/Instagram
Pintrill:
________________________________________________________________________________________________
We have added SockSmith's and Pintrill's products to our 2018 Holiday Gift Guide