Pets are just like your children, and wouldn't you like to "treat" them with a toy that dispenses treats as they play? If so you need to check out RoboBone by JW Pet Co.
The JW® RoboBone™ is the ultimate motorized dog chase toy! Stuff the wheels full of your dog's favorite treat, kibble or snack, turn on the toy and watch it randomly travel, distributing treats along the way. Your dog will soon learn to follow the RoboBone's in pursuit of snack treats or kibble and watch it go.
About JW Pet:
Every JW product is packed with intelligent ideas. JW looks beyond the ball, past the cat brush and over the bird perch to realize each item's ultimate potential. Focused on innovation and driven by a passion for pets, JW creates pet products that improve the lives of pets and pet parents. The insights that go into JW products have been honed over years of market research and hands-on product development. As for the passion, well, that can only come from the heart.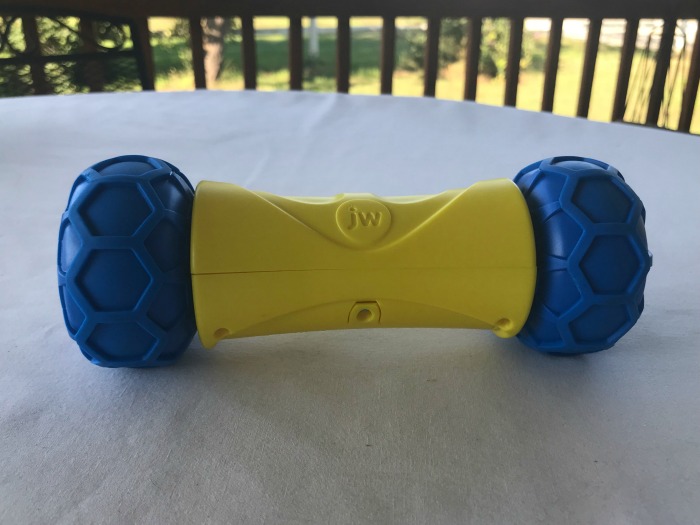 RoboBone's intelligent design allows it to move freely without getting stopped or stuck. RoboBone is pre-programmed to chase and run from your pet for three minutes and then go into sleep mode until your pet wakes it up with a nudge. Once it wakes, it will resume a new two-minute randomized motion cycle to distribute more treats. Designed to work on all indoor floor surfaces including carpet, tile, and wood. Made from durable non-toxic plastic materials that securely house the electronics in the toy. RoboBone uses 4 AAA batteries (not included) and is recommended for dogs up to 50 pounds. The RoboBone can be kept clean by wiping the surface with a clean, damp cloth and allow to air dry completely before your next play session. As with all dog toys, we the recommend supervised use of this toy.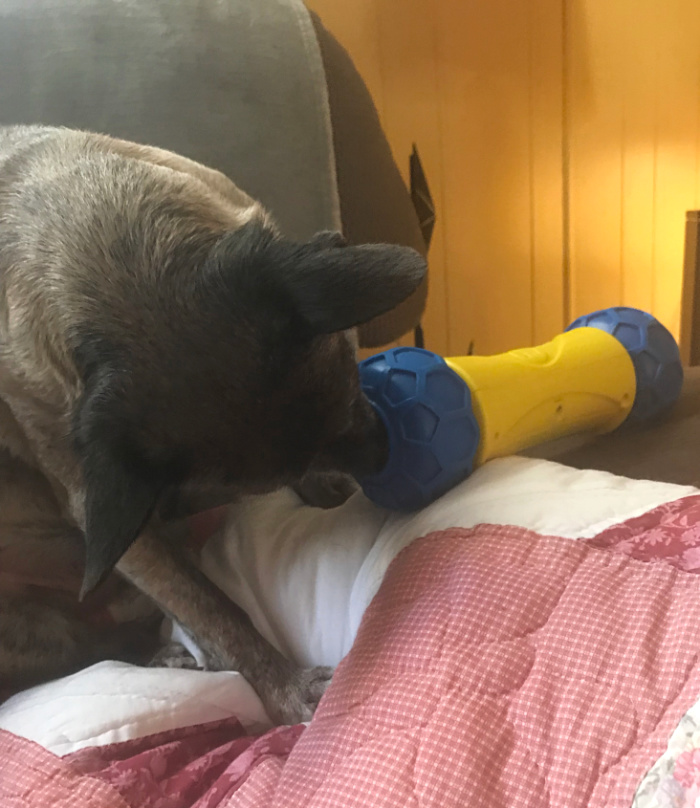 Bella and Max loved this new treat toy. It rolled around along they floor like it was playing fetch with them, and then they were able to get their treats out of it. This made them get up and play, and then they earned a reward for fetching the toy. The dogs will enjoy this for a long time to come!
Robobone and other JW Pet products can be purchased through Petmate.
You can follow JW Pet socially for the latest products available for the upcoming holiday, or for any other Pet occasion:
---
We have added JW Pet Co. products to our 2018 Holiday Gift Guide