See What's New at The Dent Schoolhouse in 2018 #DentSchoolhouse #DDCincy #ad
This post may contain affiliate links or I may have received the product free in exchange for my honest review. See full disclosure for more information.
Halloween season is upon us and you know that a "MUST SEE" this season is Cincinnati's #1 rated haunted house, the frightful yet exhilarating Dent Schoolhouse.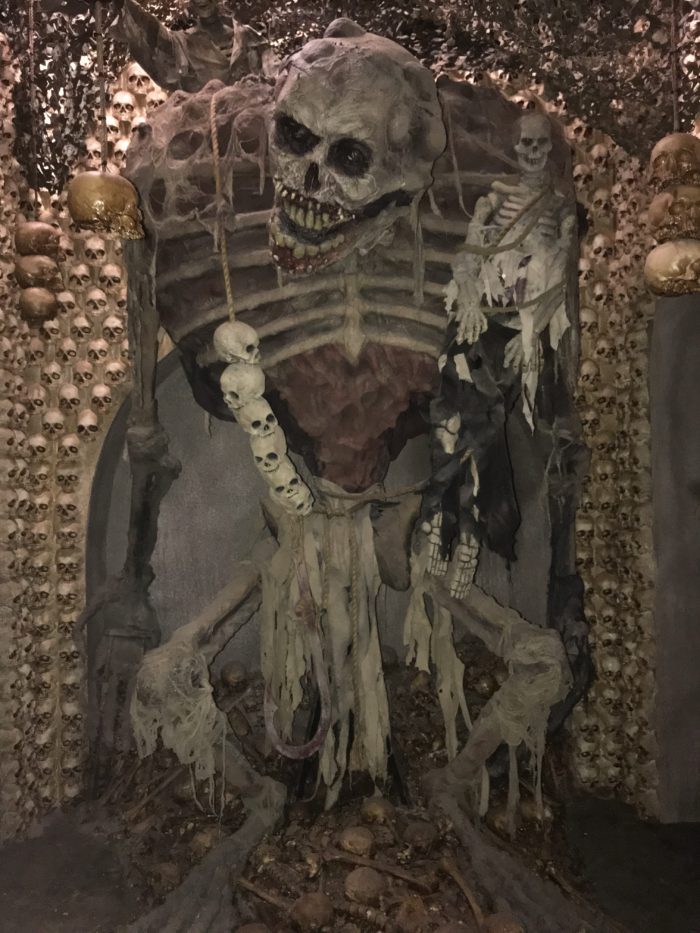 More About Dent Schoolhouse
The schoolhouse opened in 1894 and was originally the 12th of 13 school districts in Cincinnati. It has a dark legend of Charlie McFree the janitor, who was found to have kidnapped and murdered several students of the school. Rumor has it, this is the reason the school shut down in the 1950's. 

The schoolhouse still has the original, working school bell in the bell tower of the building. It is actually said to be haunted and has been featured on Travel Channel (featured on Scare Tactics this month), BuzzFeed (ranked #1), HauntWorld.com (rated #3 in American) and E!, HGTV, theCHIVE, Business Insider, USA Today, CNN, MSN and Yahoo!
While we had the "lights on" tour, it was still frightfully delightful as we turned each corner and encountered new sights and frights.  While there we enjoyed some seasonally delicious items from our local friends at Dunkin Donuts (including Oreo Hot Chocolate!!!!).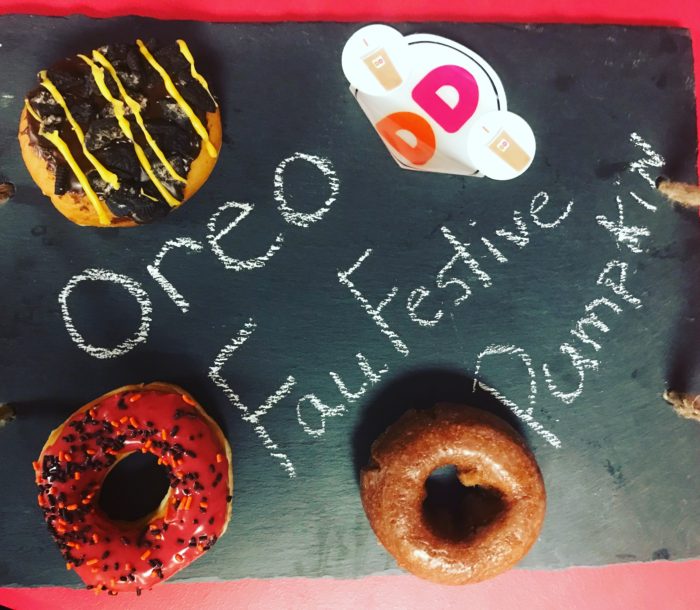 The Dent Schoolhouse has been voted one of the World's Scariest Haunted Houses by Hauntworld.com. It is also has an outdoor hidden gem to provide even more frightful delight.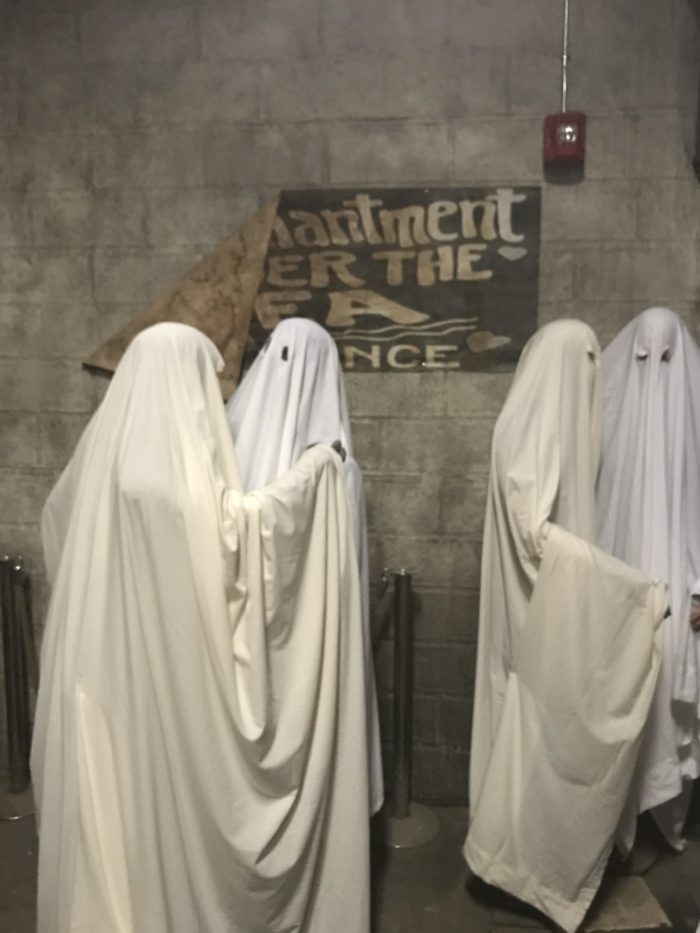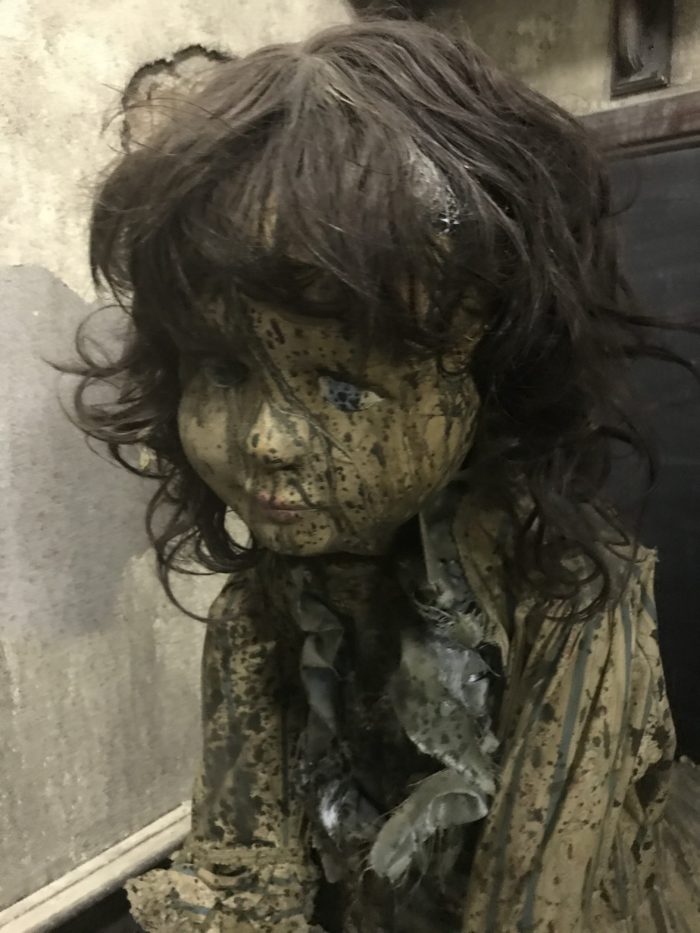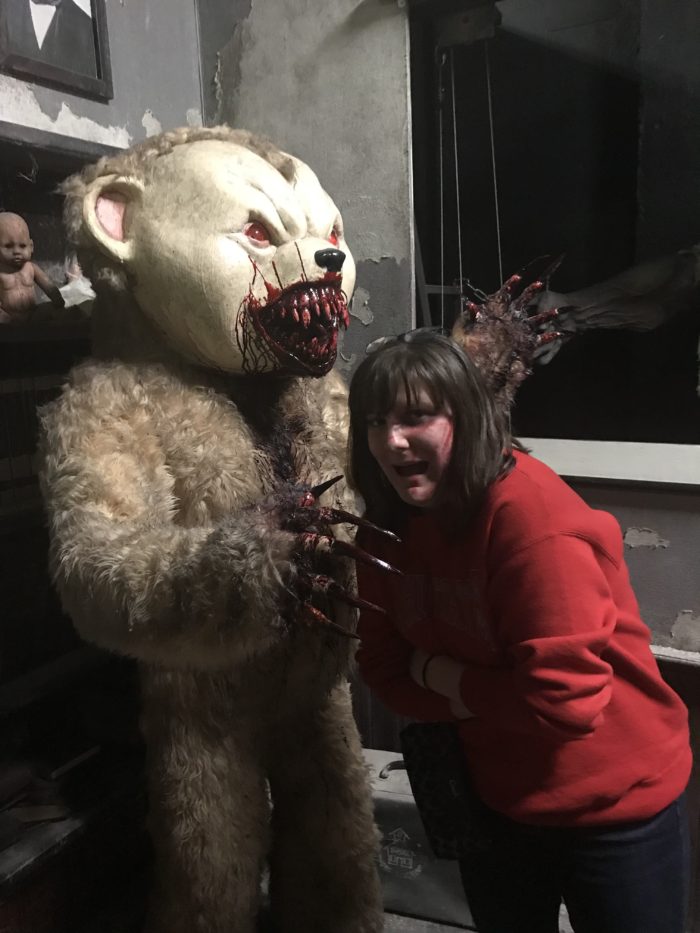 The Haunt
The Dent Schoolhouse has such an elaborate theme, and is the rooms are rotated out every 2-3 years. The slogan is "Cincinnati's Scariest Haunted House" and live by that motto. Charlie the Janitor is the main character of the schoolhouse and people all over the U.S. can come and get a selfie with Charlie.
The schoolhouse has maintained that 1950's theme it is known for when it shut down It is full of antiques, artifacts and replica memorabilia from that era. The house holds over 200+ prop jack-o'-lanterns.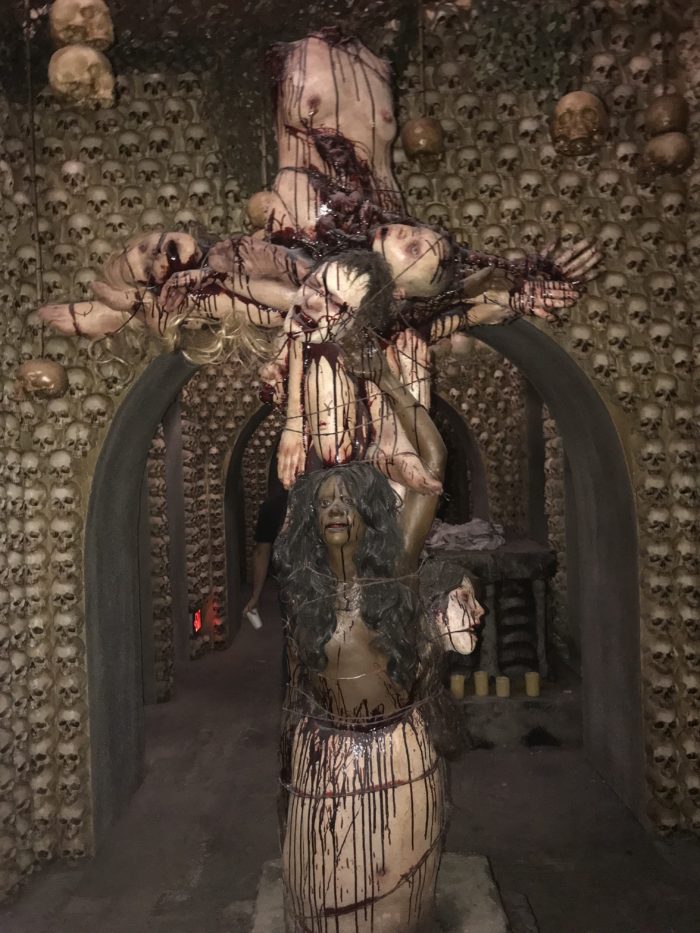 A newer section is the catacombs of the schoolhouse. It is home to over 4,000 handmade human-like skulls. Your wait is well worth the time and you will spend about 25 minutes in the haunted house. You can also take a trip to the back to The Queen City Slaughter Yard (included in ticket price).
New in 2018!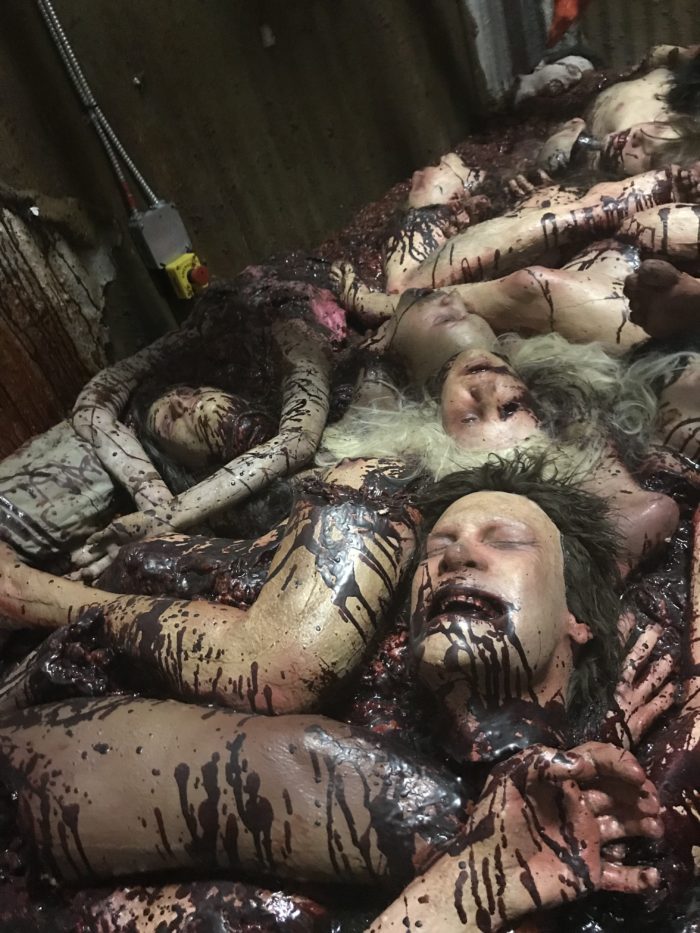 New this year you will see new scares unlike anything you have seen before, including a walk through a human trash dump FILLEd with human-like body parts. There is also a giant, oversized saw in the cafeteria that cuts up the meat for the school's sloppy Joe's.
The Dent Schoolhouse also has stepped up their game with a new projection mapping room. Guests can walk into an old memorial for the school and the portraits on the wall will come to life (envision Harry Potter). No forewarning for this room, as the students will randomly converse with you.
Krampus is Coming!! For ONE WEEKEND ONLY, December 7-8, you can experience a Christmas Nightmare. See what it is like to celebrate Christmas in the haunted house.
Warm Up with Dunkin Donuts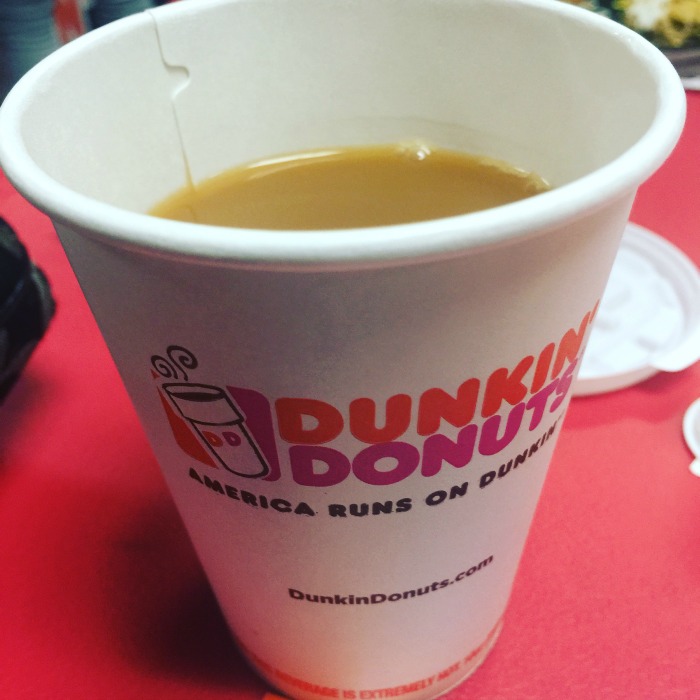 With over 40 locations in the Greater Cincinnati and Dayton areas, Dunkin Donuts has delicious pumpkin and fall flavored treats including Pumpkin and Maple Pecan Coffee and donut flavors including Apple Crisp, Festive Fall, Pumpkin Munchkins, Maple, Pumpkin and Pumpkin Muffins.  Did I also mention Oreo Donuts and Hot Chocolate? Yeah that is a real deal!
As a local treat, save on tickets to The Dent Schoolhouse at participating Dunkin Donuts locations.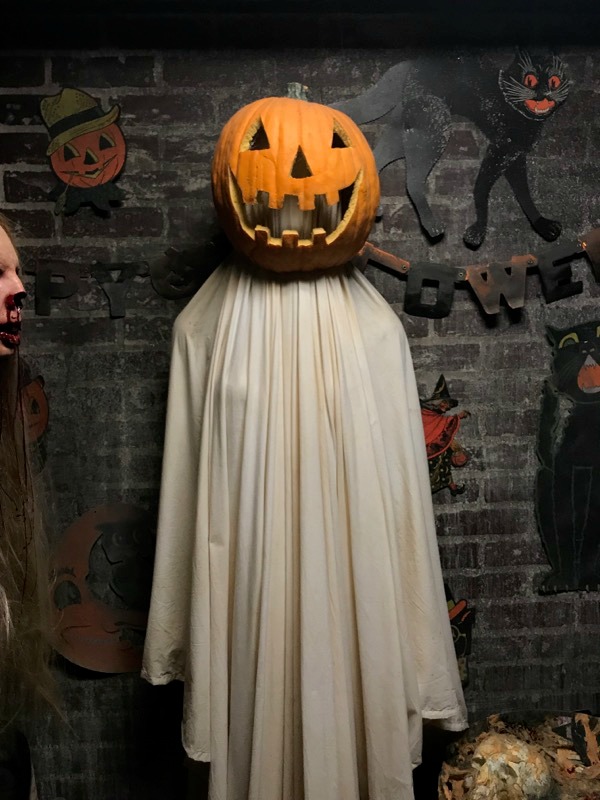 The Dent Schoolhouse is open seasonally through November 3rd. It is now open Thursday to Sunday with select hours each day. You can charge up while waiting your turn with Dunkin Donuts on your way by picking up a cup at select locations.
Do you plan on attending The Dent Schoolhouse this season? Pick up Dunkin Donuts and pick up discount tickets. Also, be sure to tag yourself online using #DDCincy and show your fun and fright at The Dent Schoolhouse with Dunkin Donuts.
Disclosure: Reviewed received product and/or compensation in exchange for this review. Regardless, all opinions are my own.