Help Dad Clean Up for Father's Day with Grease Monkey Heavy Duty Cleaning Wipes
This post may contain affiliate links or I may have received the product free in exchange for my honest review. See full disclosure for more information.
Dad's are known for getting their hands into the mix of things and getting downright dirty. I appreciate the signs of hard, laborious work, but having dad cleaned up and ready for family time is also important. For those dads that get a little grimy, a little messy, a little greasy, give them the gift of easy, great clean up with Grease Monkey Heavy Duty Cleansing Wipes.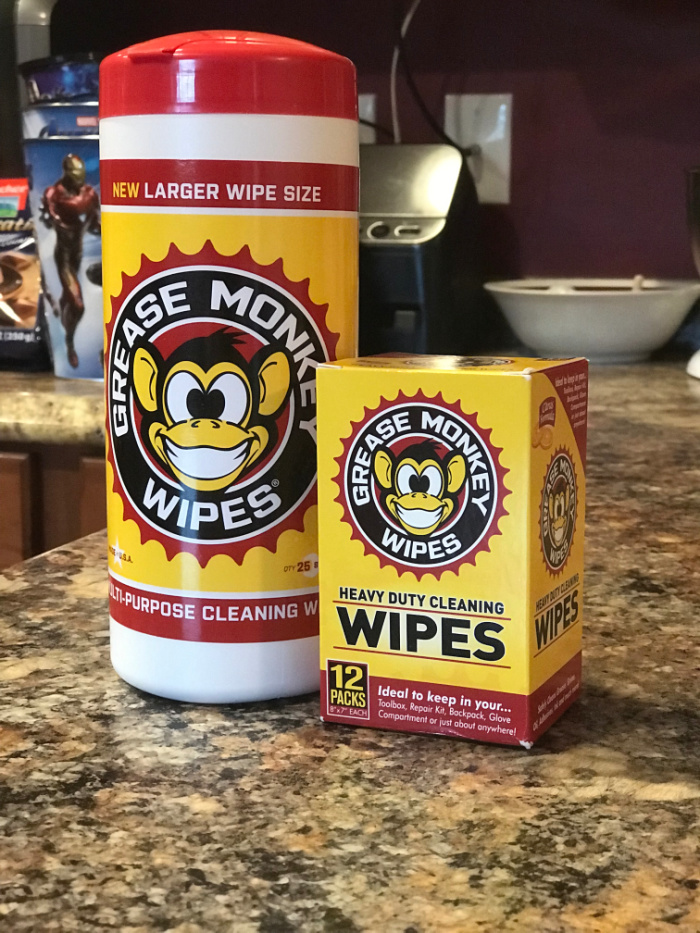 Grease Monkey Cleaning Wipes cut through all kinds of grime, gunk, paint, caulk and more. Made in the U.S.A., each sheet is made of tough material that won't quit until the job is done. Heck, they even smell good!
Problems with oily bicycle chains, unexpected car or motorcycle problems on the road, cleaning up while camping or fishing … there's no end to what dirty things Dad may wind up dealing with when there's no soap and water around. Grease Monkey is a great way to clean all of that mess up with one convenient cloth. They are available in a 25-count tub, portable 12-count wipe packets and even a handy waterless hand cleaner bottle.
You can find Grease Monkey Wipes on Amazon and have them shipped home just in time for Father's Day. Find out more online socially with Grease Monkey and other great items from Beaumont Products.