Should You Use Nail Polish to Stop Nail Biting?
This post may contain affiliate links or I may have received the product free in exchange for my honest review. See full disclosure for more information.
Approximately half of all children and teenagers bite and gnaw their fingernails. Many people do not grow out of it. If you bite your nails as an adult, you may have started when you were younger and never stopped.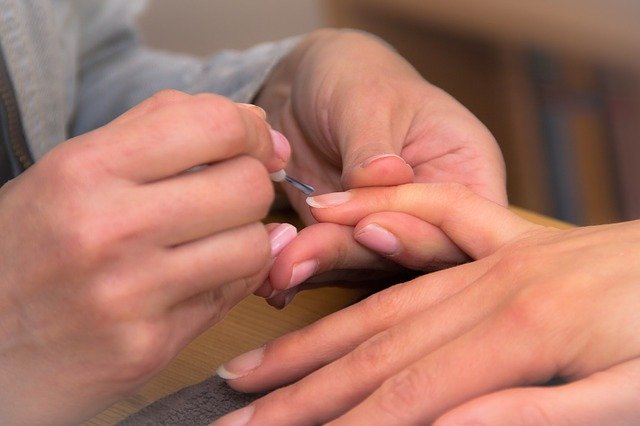 Why Do People Bite Their Nails?
While there are no clear-cut causes for nail-biting, there are several circumstances that can make you more likely to bite on your fingernails.
Genetics: Children whose parents bite their nails are more likely to do so themselves, even if the parent quits before the child is born.
Anxiety: Anxiety or stress can induce nail biting. Some people appear to benefit from repetitive activities to cope with difficult emotions.
Boredom: When you are bored, hungry, or need to keep your hands busy, behaviors like nail-biting and hair twisting become more typical.
Nail-biting is a habit that most individuals have without even realizing it. Whatever the cause of nail-biting, one thing is certain: it must end.
Pros and Cons of Nail Biting Polish
Nail-biting is one of the hardest habits to overcome, and it is especially simple to start because it gets linked to stress and anxiety relief. Investing in a nail biting polish, whether you are a nail-biter or a cuticle picker, will help you make significant progress in eliminating the habit. However, nail biting polishes are not without disadvantages.
With that, here are some of the pros and cons of a nail biting polish:
Pros:
Bitter chemicals in nail-biting deterrents leave an inevitable repulsive taste on your nails that takes the pleasure out of nail-biting.
The best nail polishes for stopping nail biting include nourishing ingredients that help repair damaged nails, hydrate cuticles, soothe inflammation, treat infection, and promote healthy regrowth.
Cons:
Nail-biting polishes aren't the most pleasant technique to break the habit of biting your nails. These foul-tasting remedies for thumb sucking and nail-biting are simply cruel.
Toxins may be in nail polishes and gel polishes. If you bite your nails after painting them, you put yourself in danger of poisoning from the chemicals in the polish.
What Age Range Does Nail Polish Help Nail Biting?
Most nail-biting polishes are appropriate for kids three years old and above. Here are some of the best nail polishes to stop nail-biting.
Mavala Stop Deterrent Nail Polish Treatment
The Mavala Stop Deterrent Nail Polish Treatment is a top-rated no-biting nail product for adults and children that uses a bitter-tasting solution to prevent anyone from putting their fingers in their mouths. It not only prevents nail-biting and thumb sucking, but it also acts as a nail conditioner, making nails and cuticles healthier and stronger.
Nail Quail Strong Will Anti-Nail Biting Click Pen
Boasting a handy and travel-friendly pen shape, the Nail Quail Strong Will Anti-Nail Biting Click Pen inhibits nail biting and thumb sucking with its characteristic bitter-tasting formulation. This option is lacquer-free and excludes formaldehyde, parabens, and ethyl acetate.
To soothe and calm your cuticles and nail beds, you may use this brush-on nail-biting treatment, which is clear, shine-free, and blended with anti-inflammatory components including organic aloe vera, eucalyptus, and ginger root.
Ella+Mila No More Biting
Ella+Mila No More Biting polish doubles as a base coat and topcoat for nail polish. Plus, its foul-tasting composition is 7-free and devoid of formaldehyde, toluene, dibutyl phthalate (DBP), formaldehyde resin, camphor, and TPHP and xylene. Yet, it does the job to help reduce, if not prevent, nail-biting and thumb-sucking. It also fills ridges in the nails and helps to balance out flaws to avoid the impulse to bite or pick at bay.
What Are Some Other Options to Break the Nail Biting Habit?
If nail biting polishes do not work, you may also try the following tips to break the nail biting habit:
Cover them up: Nail-biting activities can be discouraged by wearing gloves, mittens, or socks over your nails or by employing retainer-style or bite-plate devices in your mouth.
Cut them short: Biting will be less enjoyable if your teeth can't grab a nail.
Find a substitute: A stress ball, anxiety stone, or even a clickable pen can keep your hands occupied. Chewing gum is a good option to keep your mouth occupied.
It is difficult to break a childhood habit, and often the inability to do so is a sign of a more significant psychological or emotional problem. Talk to your doctor if you have tried and failed to quit before, as specific medical and psychological treatments can help. And ultimately, be gentle with yourself.