Silvercar Audi Rental Car – No Lines, No Paperwork, Luxurious Fun! #DiscoverSomethingBetter
This post may contain affiliate links or I may have received the product free in exchange for my honest review. See full disclosure for more information.
While traveling this summer with friends and family the one thing I always need to have planned is a good car that is going to take us wherever we need to go to see the sights, taste the flavors of our destination and not slow us down when we are on-the-go! My new go-to rental car company has been found and I will never try any other company again – Silvercar has my business for all my travel needs. Let me tell you more about why you too should choose Silvercar.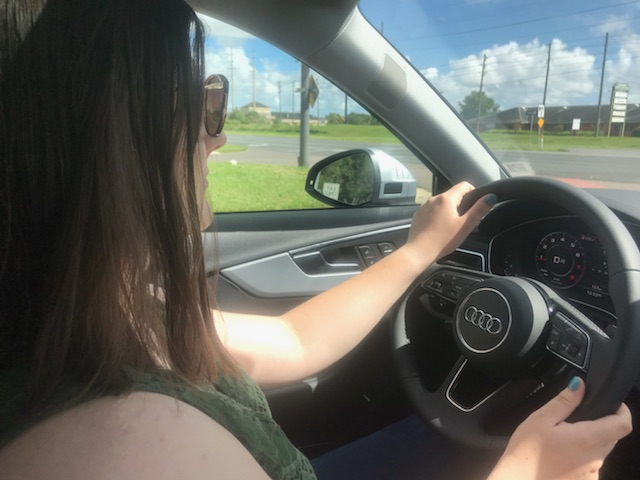 Part of our party arrived in Orlando on a Saturday morning and a friendly text awaited her.  Right away, she was advised to login to the app and follow simple instructions for pickup.  From instructions on which Shuttle bus that would take her directly to the Silvercar lot. Upon arrival, a friendly employee greeted her with what had to be the most phenomenal car I have personally seen, a shiny BRAND NEW silver Audi A4 with only 7 miles on it!
After a quick tutorial on a few things about the car, he made sure she knew how to use the radio, air conditioning, and other fancy features.  With the quick tap of their app, the car was its way to picking me and my daughter up. Pam rolled up in the car and I took it from there.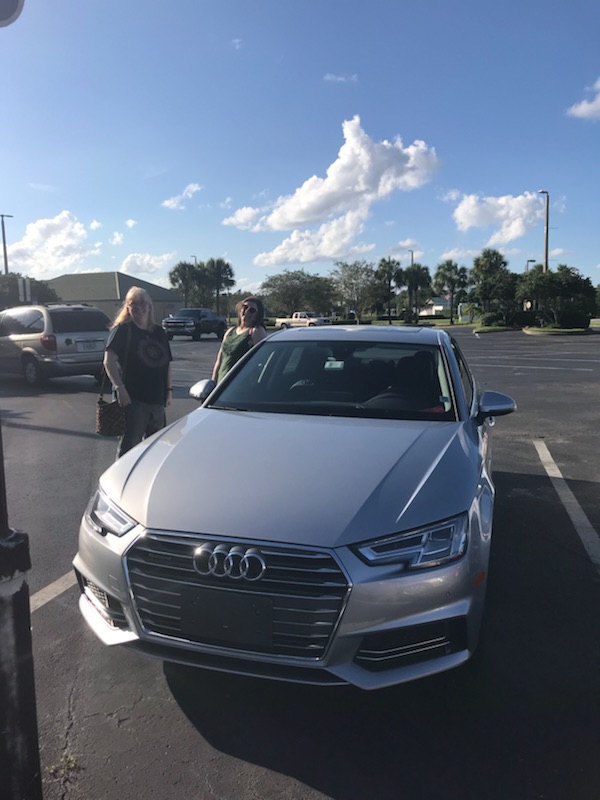 About Silvercar:
Silvercar has rewritten the rules on car rental. No more waiting in line at the rental counter. No more up-charges. No more rental car roulette. Because every car in Silvercar's rental fleet is a fully-loaded silver Audi. So that's what you get, every time. Guaranteed.

The app puts premium, hassle-free car rental at your fingertips. In seconds, you can reserve your Silvercar at most of the largest airports in the US. When you arrive, your ride will be waiting for you. All you have to do is get in and go.

Here is how Silvercar Works:
Silvercar makes it easy to book your Audi, skip the lines and get on the road. Just Sign up, Reserve and Drive with just a few taps on the app!
Step 1: Make your reservation online or reserve it on the app!  Get it the Silvercar app for ios HERE or android HERE
Step 2: Complete your profile on the app.  You will need a major credit card and driver's license to complete your profile.
Step 3: Follow the instructions on the app.  The app actually unlocks the car!  No paperwork to sign!  Just get in your car and go!
Did you know they have 24 Silvercar locations- the newest being in Charlotte, NC?  Find out where they are HERE.
AND, First-time users get 20% off!  Use Promo Code FIRST20
or
For a limited time, you'll pay less when you book more. Just use the code WEEKLY30 to save 30% when you book your Audi for 5 days or longer. 

Our Favorite Features:
• No counters means no lines and no waiting to get your car.  It's all done via the app!
• No paperwork. Everything is done seamlessly in the app. You'll even get an email receipt upon return. I even got a text the morning of my return to make sure my plans had not changed.
• Fair fuel policy. If you return with less than a full tank of gas, we'll fill it up at the local pump price plus a $5 fill up fee. The gentleman at Silvercar told me the best place to buy gas.  Who doesn't love to say a little money.
• Only pay for tolls you use.  Every car comes with a toll tracker so you can go through the fast lane.  It not only saved us time, but lots of cash in tolls!
• Hassle-­free return. All I had to do was checkout on the app and leave the key in the car.  Super easy.  I got on the shuttle bus and was headed to the airport in minutes.
• The Audi is fully loaded. It has in­-car WiFi, bluetooth, SiriusXM satellite radio, in- dash navigation, leather, heated seats, and more in EVERY car.  We loved the navigation system.  As long as you have the patience to figure it out, it's pretty easy. The hardest thing to get used to was it not being a touch-screen.
• 24/7 support so you're never left stranded. We loved the peace of mind having the support available anytime.  We don't want to change flat tires on a girl's vacation!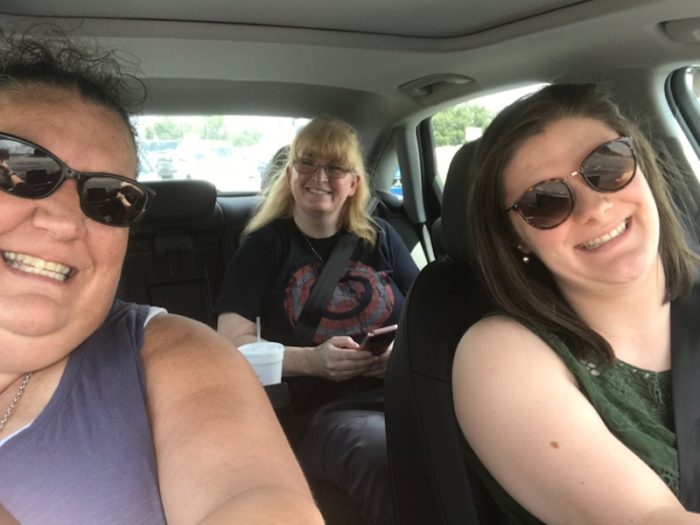 Driving the Audi A4 was a dream!  If you have never driven an Audi, now is your chance.  The interior features reflect the beautiful exterior.  We were turning heads everywhere we went.  From Disney, to the beach, to a horse farm, to the suburbs, the Audi performed amazingly.  Even in torrential Florida downpours, the Audi never missed a beat! The sound system is unlike anything I have ever heard in a car. The navigational system is so modern that it lets you write out your destination with a smart pad!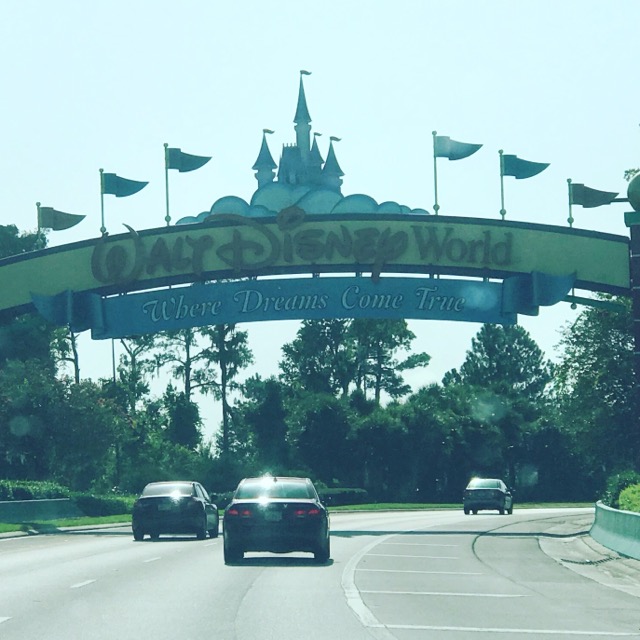 One of the great things about Silvercar is their cars!  You never have to settle for a "replacement" because your car isn't ready- you always get a Silver Audi!  Our Audi started with 7 miles on it- we ended our trip with about 545 miles on it and enjoyed every mile!
Did I mention you never have to worry about bringing car seats or boosters when you rent from Silvercar?  Save the extra weight when traveling with your children and leave the clunky car seat at home. Silvercar offers Peg Perego car seats and boosters so your child can arrive safely, in style.
Maybe you are headed skiing or surfing-  Whether you're heading to the mountains or the coast, protect your gear and arrive in style with Thule surf or ski racks. What other car rental company offers that?
We thoroughly enjoyed our Audi experience from Silvercar and will rent from them again.  Life is all about family and friends, vacation, convenience and beautiful cars!
Be sure to follow Silvercar on social media to keep up with the newest locations and promo codes!