Six Important Skills All Adults Should Know
This post may contain affiliate links or I may have received the product free in exchange for my honest review. See full disclosure for more information.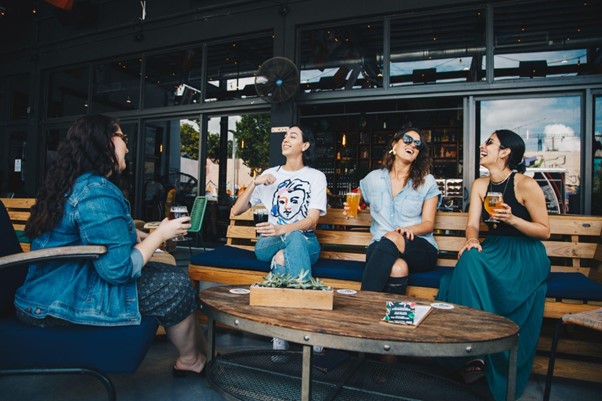 Image credit
Adults are expected to know many things to get through daily life. However, some skills, although fun, are less critical than others. Learning basic life skills is essential to give you a better quality of life and help you to navigate the world.
Read on to find out what skills you should possess as an adult.
Communication Skills
Communication skills are one of the most essential skills for any job and life in general. Employers value these skills in their employees because they can clearly convey information verbally and in writing and understand others' communication. But perfecting your communication skills impacts your career and personal life, too, as you will be better equipped to know how to interact with others and avoid mishaps and complications due to poor communication.
Critical Thinking
Critical thinking is the ability to process information and draw conclusions. This skill is valuable in any setting, as it allows you to draw your own conclusions about situations or data. You can use critical thinking to solve problems and make sound decisions. Employers value critical thinking skills because they help people to make better decisions. A person who can think critically can draw their own conclusions, analyze data and weigh options. This skill set can help people make more thoughtful decisions, saving time and money.
Cooking
Cooking is an overlooked skill that has many soft skills that are important for an adult's life. Cooking for yourself and your loved ones helps you become more independent and creative and saves money. Learning to cook also shows employers that you can be resourceful and possess many skills. Many people think cooking is just following instructions, such as this recipe for chicken stew at ifoodreal.com. Being able to cook delicious meals with fresh ingredients means that you've learned to change and adapt recipes, which is a crucial skill for everyone. Cooking is a creative process that involves problem-solving and critical thinking. Cooking can also be a meditative process, allowing you to clear your mind and refocus. You will face many challenges along the way – but by overcoming these challenges, you'll feel confident in your abilities.
Time & Money Management
Managing your time and finances is an essential skill for any adult. Not only is this a sign of responsibility, but it also shows employers that you're capable of managing your time and money. This can help you to advance your career and earn more money. Managing your finances means tracking your spending, paying your bills on time, and saving money for the future. This may seem common sense, but many adults struggle with these basic tasks. Showing potential employers that you're responsible for your finances can help you gain their trust and advance your career. Time management is about more than just being efficient at work. It's about prioritizing yourself and your goals – which will help you succeed in any career.
Summing up
Adults are expected to have a basic understanding of many skills that can't be tested in a resume or interview. The skills mentioned above will help you to get further in life and allow you to live a more prosperous and productive lifestyle.