Six Ways to Reduce Your Money Worries at College
This post may contain affiliate links or I may have received the product free in exchange for my honest review. See full disclosure for more information.
If you are thinking about applying to college or university, then you might have found yourself worrying about the cost of it all. Students might be known for living on tight budgets, but the truth is that getting a degree can set you back hundreds of thousands of dollars. Tuition fees and student loans may be one of the largest concerns, but there are also associated costs to think about – getting textbooks, commuting to campus, relocating, socializing, and simply paying your regular living costs can all quickly add up for students.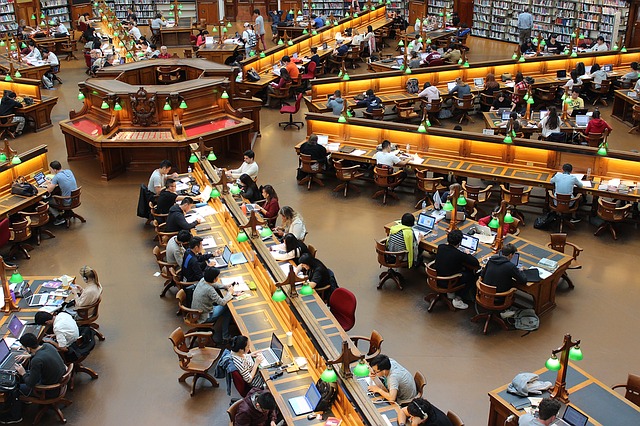 The good news is that no matter what you're planning to study, whether you're going to university for the first time after graduating high school or have decided that now is the right time to return to education later on in life, there are several things that you can do to tighten your purse strings and make your budget stretch further. The good news for students is that there is very little you can't save money on – including your tuition fees! Read on for some ideas that you might find useful when it comes to saving money as a student.
#1. Study Online:
First of all, tackle the biggest and often most frightening cost- tuition fees. If the idea of being left paying off hundreds of thousands of dollars in debt back on a student loan scares you, then you might want to consider reducing this bill by studying online. Not all online programs are cheaper, but many are thanks to the reduced overheads at online learning institutions. In general, you can usually save around one-third on your tuition fees compared to studying in a traditional classroom-based setting. And, online programs are growing in popularity – you can find anything from high school diplomas to advanced degree programs like this post masters NP certificate online.
And, it's not just tuition fees that you can save on if you decide that studying online is a good choice for you. Since you will be able to study from the comfort of your own home using your own PC or laptop, there's no need to worry about putting extra gas in your car and paying for parking or using public transport to get to lectures. If you want to go to a certain college or university that would require you to relocate if you were to study on campus, check to see if there is an online option first. Distance learning will allow you to continue living in your current home, get the degree from the university or college of your choice and avoid all the potential relocation costs and hassle.
#2. Don't Buy Textbooks Brand New:
Whilst you may sometimes have no other option but to buy brand new at premium prices, it's always worth shopping around and doing some research into where you can acquire textbooks at a cheaper price. First of all, you should check your college or university library – many will stock key textbooks and this is an ideal option if you only need to read a short amount from the book or use it for a limited period of time. On the other hand, those textbooks that you may need to keep hold of for longer are probably worth investing in. You can save money on the majority of textbooks by purchasing them second-hand. Providing that the textbook that you need isn't a brand-new edition, you will often usually be able to find students
in the years above or recent graduates who have a stash of textbooks that they need to find new homes for. And to help you raise the funds to buy new books, you can always sell your used textbooks on to students in the years below who'll be in the same position.
#3. Take Advantage of Student Discounts:
Once you're a student, you might be surprised at the number of purchases that you'll need to make. Along with textbooks and other necessary program materials, you will need to ensure that you have a reliable PC or laptop, other accessories, and materials that may be relevant to your program such as maths materials, stationery, and more. And, you'll probably need to buy some things that aren't necessary for your program but much needed like a strong backpack or bag for your books, laptop and notes, new clothes when necessary, and potentially travel tickets, for example, if you plan to visit family back home during a weekend or break.
The good news is that students can get discounts on just about anything these days, so don't buy anything without first looking for a student discount code or offer. If you are shopping in stores, then don't forget to ask at the checkout whether they offer a student discount – if so, you will usually need to show them your university or college student identification card to receive the money off. Online, you can find websites dedicated to helping you find discount codes and offers specifically for students – a quick Google search can provide you with a lot of money-saving resources when it comes to buying the essentials.
#4. Reduce Your Living Costs:
If you're planning to live in your own place or share a house with fellow students whilst studying, then another great way to save money is to try and reduce your living costs as much as possible. Of course, there are some costs like your rent that you probably won't be able to reduce, unless you are in a position to move into a cheaper place.
Utility bills, on the other hand, can be a different story – taking a little bit of time out of your routine to regularly shop around for better deals on essentials such as electricity, water, internet and any other monthly expenses for your home can pay off in the long term. Use comparison sites to figure out whether you are paying more than you need to for your utilities and switch as often as you can.
If you live with housemates, get together to come up with ideas that you can all implement in order to keep costs low. For example, you might decide to come up with a food preparation rota where each housemate takes turns in making a meal for everybody in order to reduce the food wastage that comes with cooking individually. Or, plan your meals in advance and all go grocery shopping together, rather than shopping separately.
#5. Avoid Using a Car:
If you have a car of your own or have access to a relative's car that you are able to bring to campus with you, it can be a very tempting prospect. But, the sad reality for students is that having a car on campus isn't always the cheapest. Between paying for expenses like gas, maintenance, and insurance, along with parking fees on campus and elsewhere, you can quickly find a huge chunk of your income going into having a car when it could be put to better use elsewhere.
So, avoid the stress and the expenses by leaving your car behind or perhaps even selling it if you can before you come to college or university. Selling your car will give you some cash that you can keep in a savings account for emergencies or use to cover larger essential purchases like a laptop so that you can avoid cutting into your monthly income instead. Instead of driving, find an affordable public transport pass, walk wherever you can, or even get a bicycle – not only is it much cheaper, but it's also far better for the planet and your health compared to driving.
#6. Sell Your Things:
Finally, selling your unwanted stuff can be a great way to make some money on the side as a student, and aside from textbooks, there are plenty of items that you may find will make you some extra cash. For example, if you have an old smartphone handset lying around, an old laptop that you've upgraded since starting at college, or even old clothes that you don't wear any longer, it's always worth listing them on sites like eBay, Gumtree, Facebook Marketplace, and Depop to make some extra cash. And, if you're living in a student city or town, chances are there are plenty of fellow students around you who are looking for a bargain.
If you don't have the time to sell online, you might want to consider organizing a tabletop sale or similar – ask if you can use a campus facility such as a gym or a meeting or classroom and get students together to sell the stuff they no longer need. In addition to making money on your own unwanted stuff, you might even be able to find a bargain or two while you are there!
Living on a tight budget and making your money stretch are important skills you can learn as a student – how will you put them to use while you study? If you liked these ideas or have some of your own to add, we'd love to hear about it in the comments.