Skinlycious, the Ultimate Acne-Fighting Line of Products #MegaChristmas21
This post may contain affiliate links or I may have received the product free in exchange for my honest review. See full disclosure for more information.
We have all been there, regardless of age – having to deal with acne. While there have been hundreds of over-the-counter solutions, none is as effective as Skinlycious, a new family of acne-fighting products launching today that was scientifically created to clear up the toughest of acne problems. Featuring unique clear skin plans and complete routines, this powerful solution is for users of all ages and skin types.
The products have been refined after eight years of research and testing by acne fighters, for the ultimate solution in acne treatment. The Skinlycious line is designed to treat cystic red acne, whiteheads, blackheads, pimples & bumpy skin. The new line has designed a proven process that will identify the right combination of products and plans to help fight a user's particular kind of acne.
My son is 14 years old so he is struggling with acne right now. This starter kit is the perfect solution to his breakouts. This would make a great holiday gift for that certain someone who is constantly battling bad skin.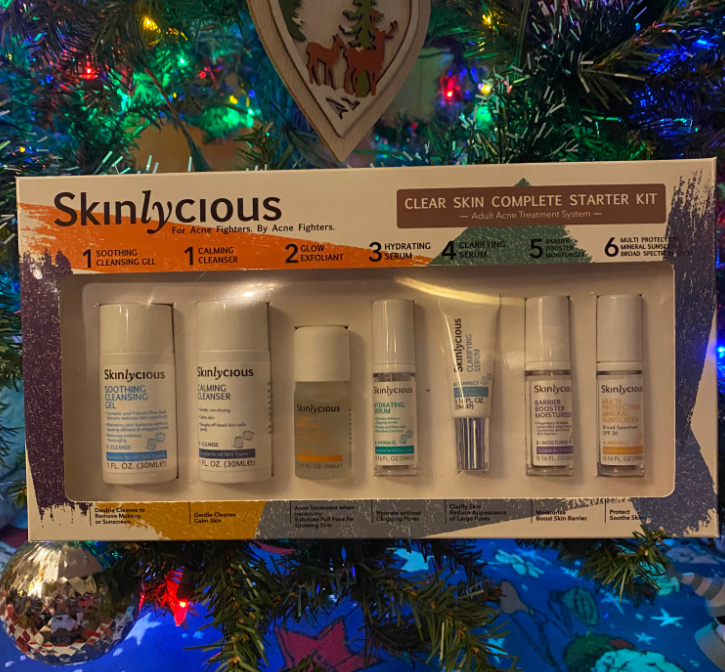 About Skinlycious:
Skinlycious was founded by Jasmine Kang who for 14 years struggled with all kinds of acne from bumpy skin of whiteheads to cystic red acne. She tried countless products, visited doctors and yet nothing worked completely. Its products are a culmination of science, first-hand experience, 8 years of R&D involving fellow acne fighters feedback and testing. Its passion is not just providing quality effective products, but making a difference to fellow acne fighters & spread #acnepositivity. Formulated without chemical screens, essential oils, parabens, sulfates, artificial fragrances/colorants, formaldehydes, phthalates. More details are at: Skinlycious.com/US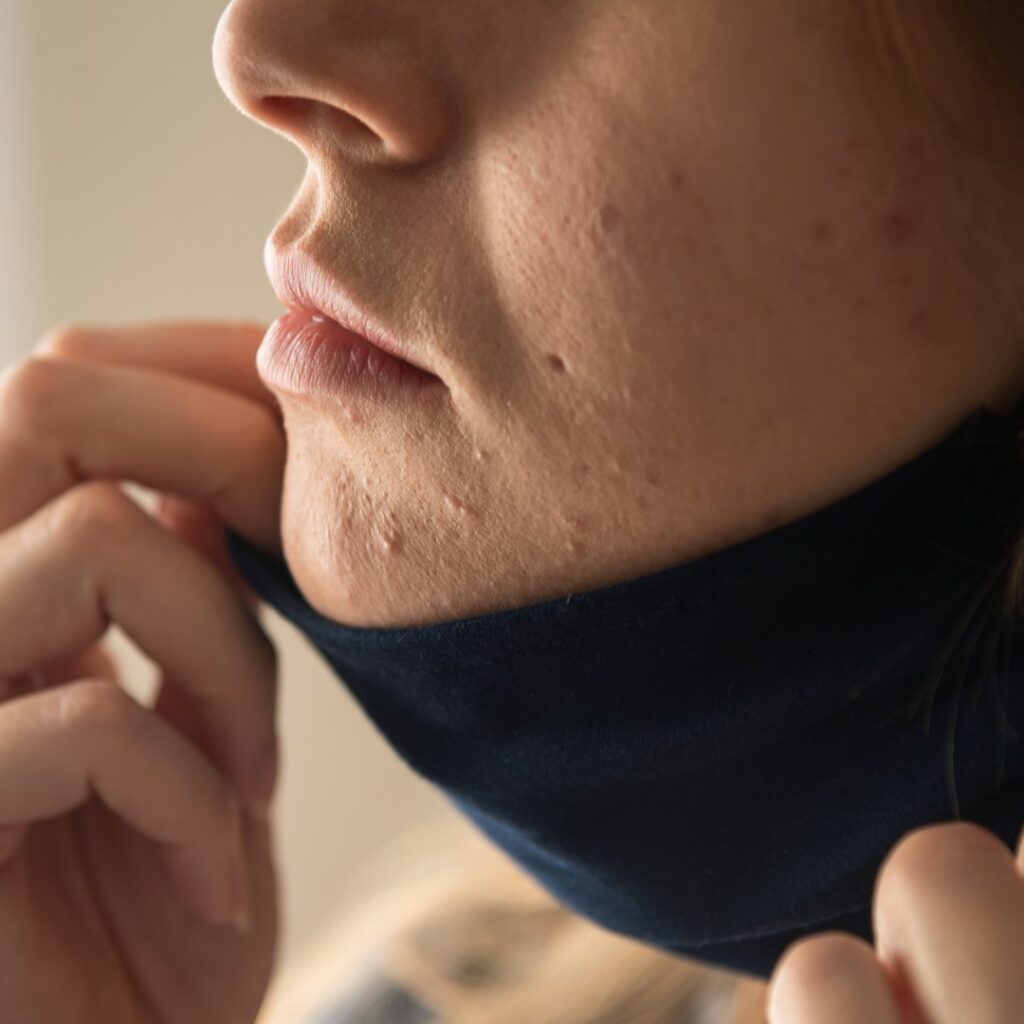 Skinlycious products are perfect for a wide range of ages including:
– Teens: To help teens, Skinlycious offers the The Clear Skin Essentials Starter Kit, which includes a Calming Cleanser, Glow Exfoliant, Hydrating Serum, & Clarifying Serum, where the user is asked to conduct a mini experiment on their face with our unique half-face test (the kit lasts 7-10 days and users will generally be able to see their acne reducing with one application and experiencing less oiliness and redness. It takes about 2-3 months for complete clear skin).
– Adults in their 20's & 30's: Skinlycious understands that from the age of 25, skin starts showing signs of aging. Collagen starts depleting at ~1% a year. During our 30s, the barrier function of our skin increasingly weakens, while skin elasticity reduces and skin moisture loss increases.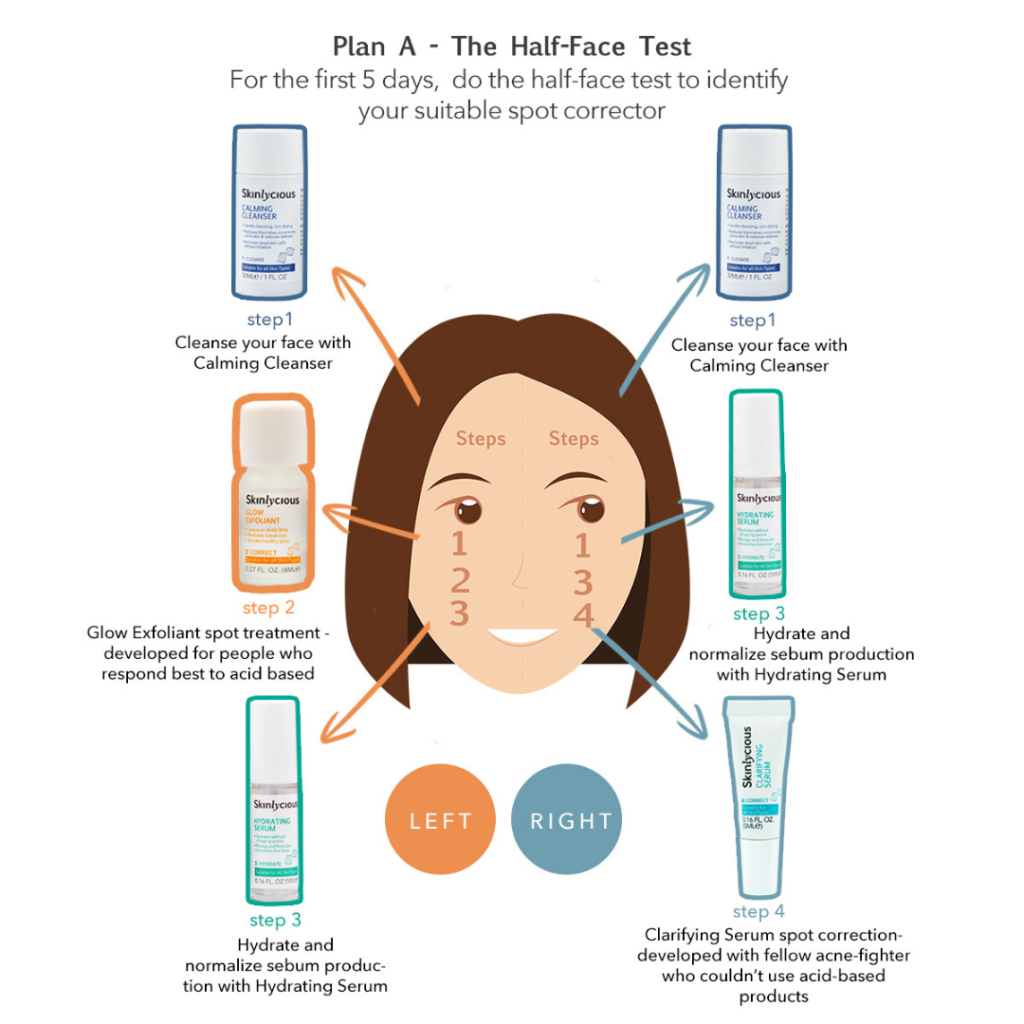 Skinlycious takes care of acne as well as addresses premature skin aging like loss of collagen, pigmentations, fine lines, to achieve balance, smooth, radiant and clear skin with products included in the Clear Skin Complete Starter Kit, which addresses the root causes of acne, giving users a complete and lasting solution to achieve clear skin. On top of what's offered in the Essentials Starter Kit, the Complete Starter Kit includes a mineral sunscreen broad spectrum SPF30, makeup remover and moisturizer too!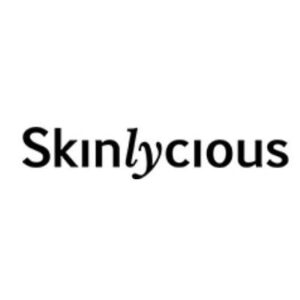 Available for purchase on Skinlycious's Website.
Stay socially connected:
________________________________________________________________________________________________
We have added Skinlycious to our 2021 Holiday Gift Guide