10 Creative Experiments to Celebrate #CSEdWeek with Science4you Coding Lab #MegaChristmas21
This post may contain affiliate links or I may have received the product free in exchange for my honest review. See full disclosure for more information.
Do you have kids who love to experiment with Science? My kids do, and love to strategize, experiment with all kinds of things and your kids will love this Coding Lab from PlayMonster. This STEAM kit has everything you need, and give you precise instructions on how to do everything. Coding Lab will make a great gift for the upcoming holidays.
It happens only once a year, but it's inspiring kids across the country! From December 6 to 12, PlayMonster wants your help to celebrate Computer Science Education week by showing off your coding skills!
Here are a few reasons why coding is a great skill for your kids to learn:
Promotes logical and computational thinking
Kids coding develops problem-solving abilities
Kids learn to anticipate and avoid problems
Promotes structural and algorithmic thinking
Coding preps kids for technology-driven future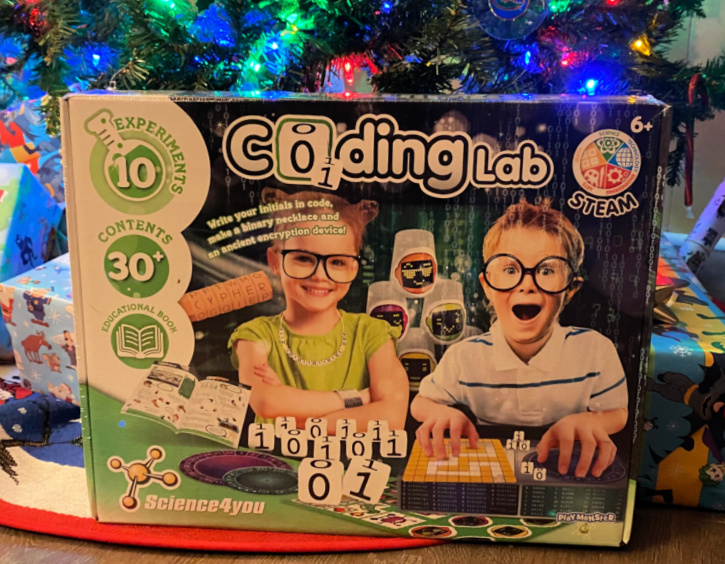 About PlayMonster:
PlayMonster is a toy and game company, championing the power of play by creating quality toys and games for children, adults and families. We're the perfect combination of playful and professional, and true play experts because we understand play for ALL AGES, ALL PEOPLE!

PlayMonster started life as Patch Products in 1985, founded by brothers Fran and Bryce Patch. Children's puzzles were our specialty, but we quickly grew to add games and toys.
Throughout the years, we acquired other companies and expanded our product line to offer lots of different products for children and adults!
In 2014, the company changed ownership, which gave us greater opportunity to grow! Our continued growth led to the big name change and re-branding of the company in 2016 to better reflect our playful culture and belief in the power of play! At PlayMonster, we're proud of our history and excited about our future!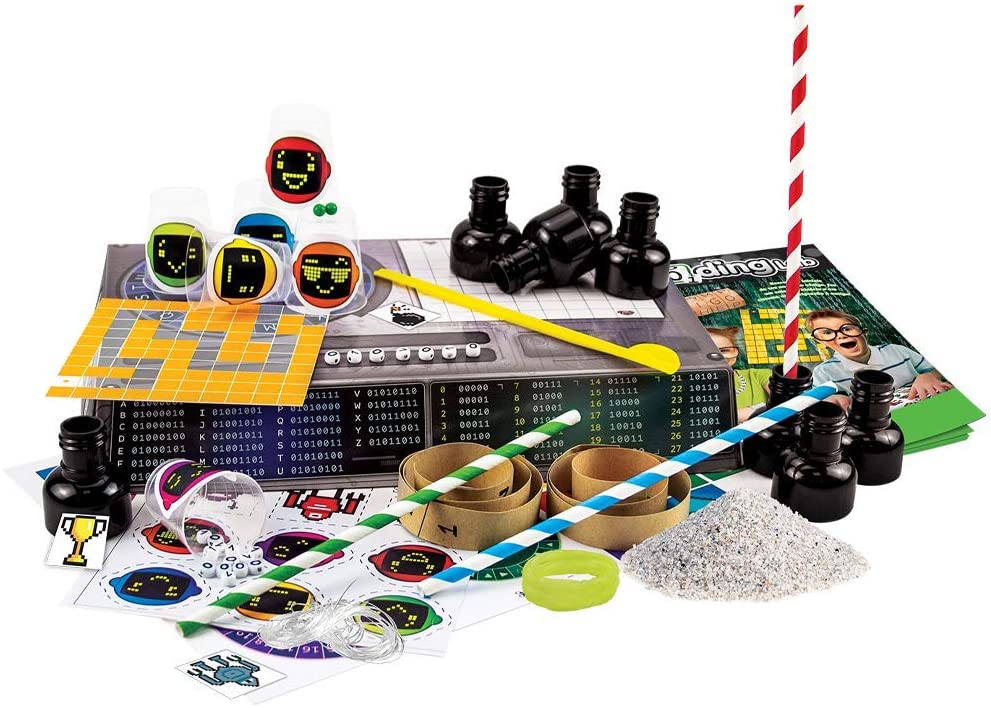 FUN, EDUCATION STEAM TOY – The hands-on science activity kit allows children to develop different cognitive skills through play. Scientific studies show that when we are having fun learning or making discoveries during an experiment, that positive experience helps stimulate the brain!

DISCOVER THE FUNDAMENTALS OF CODING – Apply code functions without a computer, program a robot through a fun game, send encrypted messages with multiple secret codes, and many more!

10 EXPERIMENTS – Have fun writing your initials in code, making a binary necklace and an ancient encryption device, and more!

36-PAGE, FULL-COLOR LEARNING GUIDE – The included booklet features awesome experiments and fun facts, along with safety rules, advice for supervising adults, and proper disposal info.

INCLUDES MOST OF WHAT YOU NEED – the kit includes much of what you'll need to complete the experiments, and it clearly advises what you need to add, such as water, cup, pencil, etc.
Coding Lab is available on Amazon, Play Monster's Website, and where toys are sold.
Stay socially connected:
________________________________________________________________________________________________
We have added Coding Lab to our 2021 Holiday Gift Guide