Smokey Bones Bar & Fire Grill Cincinnati Offers Top-Notch Food and Service #Review
This post may contain affiliate links or I may have received the product free in exchange for my honest review. See full disclosure for more information.
If you know me and my family, you know that we adore the opportunity to dine and try new places in and around Cincinnati, OH. Recently, we ventured to a place on the northeast side of Cincinnati – Smokey Bones Bar & Fire Grill.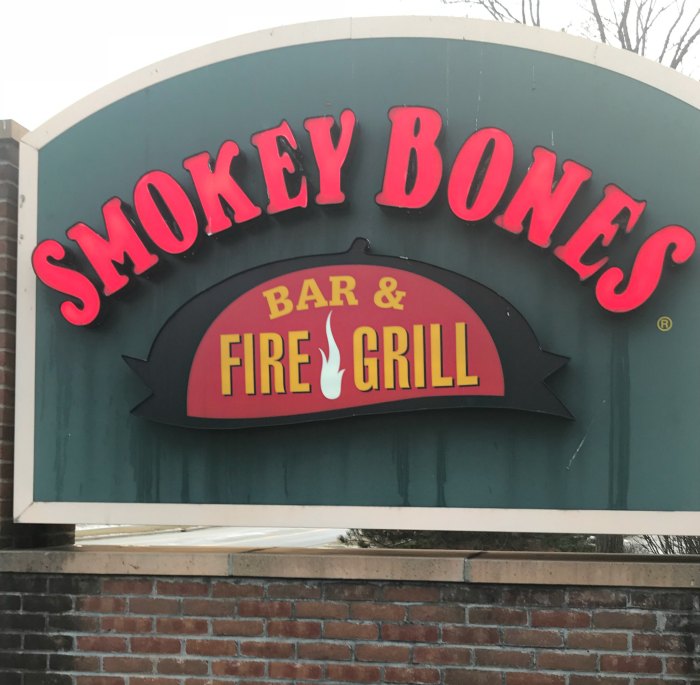 Conveniently located right off of I-75, Smokey Bones is at the heart of an area that is family-friendly and offers a lot to do. The ambiance of the restaurant is warm, friendly and spacious beyond belief.
Our visit was a Monday night at the beginning of the dinner rush and they were booming with business. It peaked my curiosity at bit, as we had never tried Smokey Bones before, but could tell by the large patronage that was coming in and out of the door, that this place was a favorite of many.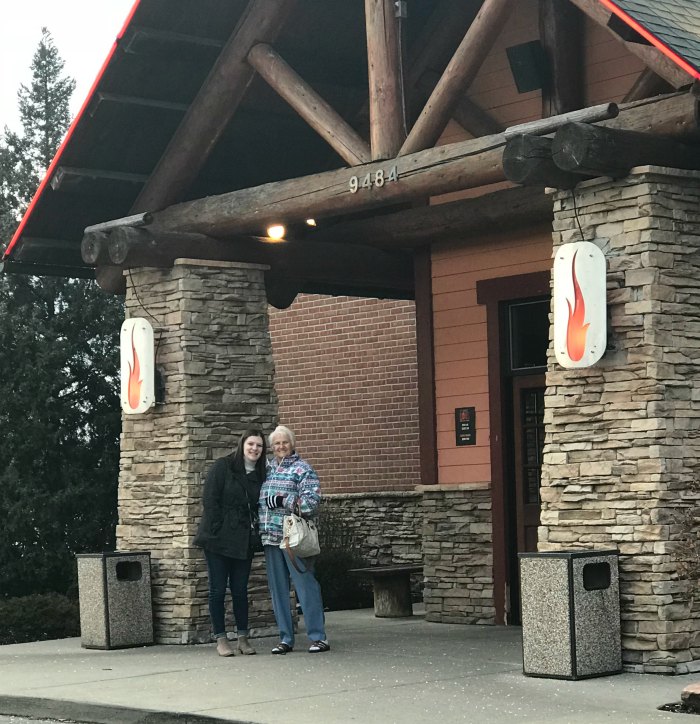 Upon arrival at our table, we were immediately greeted by our friendly waitress, Amberly. I explained how we were "first-timers" to Smokey Bones and that seemed to put a delightful twinkle in her eye. We sat eagerly as she gave us some of her menu favorites and why she not only loved working there, but a HUGE perk was enjoyed the delicious amount of food they offer. She was a native Floridian, like my mom who was in town dining with us, and really made us feel welcomed and at ease with her wonderful table-side manner and friendly demeanor.
The Smokey Bones menu has something for nearly everybody, even the most finicky eater. We spared no time in ordering a variety of starters to temp our hungry palates as we decided what would be our respective main courses for the evening. We took Amberly up on her personal favorites and tried the Fried Pickles and Pretzel Bones (served with queso dipping sauce). She did not steer us wrong! The appetizers were hot, fresh and tantalizingly delicious, down to the last pickle chip! There was nothing left by the time our dinner game.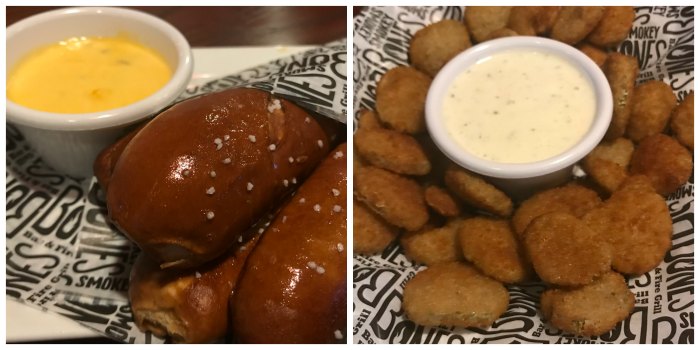 Now was our time to order dinner and we each choose something that was different and appealing, that way we could share and try a little bit of variety that they had to offer.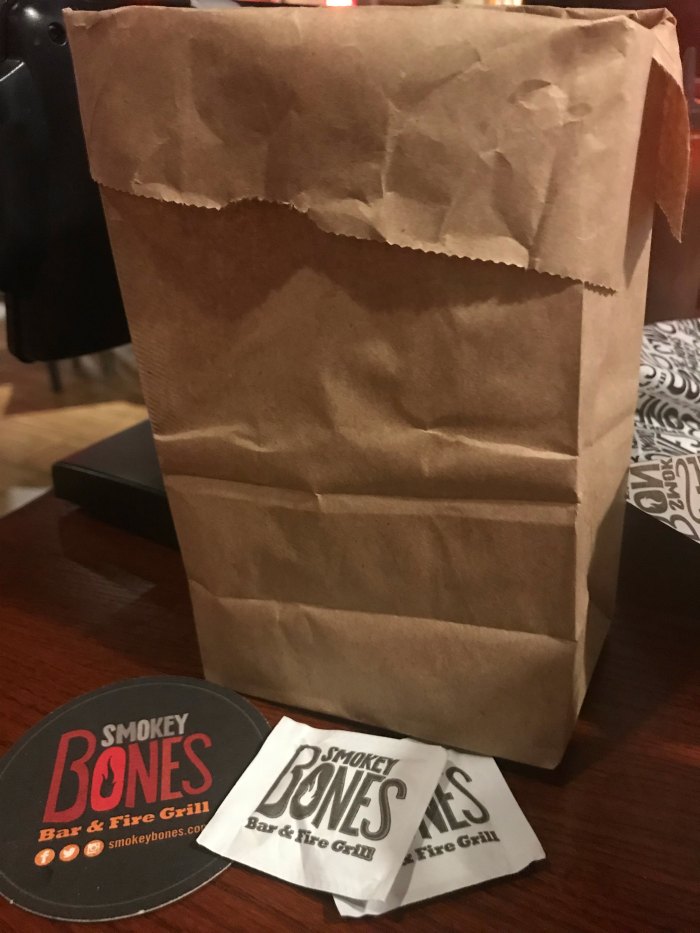 I choose what I believe Smokey Bones was be famous for, their BBQ platters. I decided to opt for their "Create Your Own Combo" portion of the menu and pair up some ribs with some fresh Texas-style beef brisket. Oh boy, was I right in my selection!
Smokey Bones offers TWO TYPES OF RIBS – Baby Back and Smoked St. Louis style. I opted for Baby Back to have a sweeter. You can tell that the ribs are smoked slowly for over 4 hours, as they were tender and literally falling off the bone with each touch.
The brisket was just as sweet and tender as the ribs. It is slow-smoked for over 14 hours and served with Smokey Bones signature sauce. Paired with the perfect sides, corn and baked beans, my meal offered no leftovers as I ate every single morsel.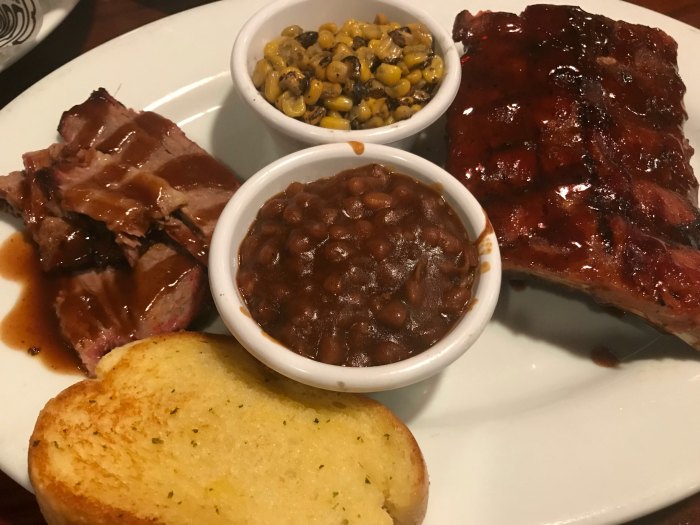 Hannah was looking for a great taste of barbecue as well, but went a different route and chose a Pulled Pork Sammy.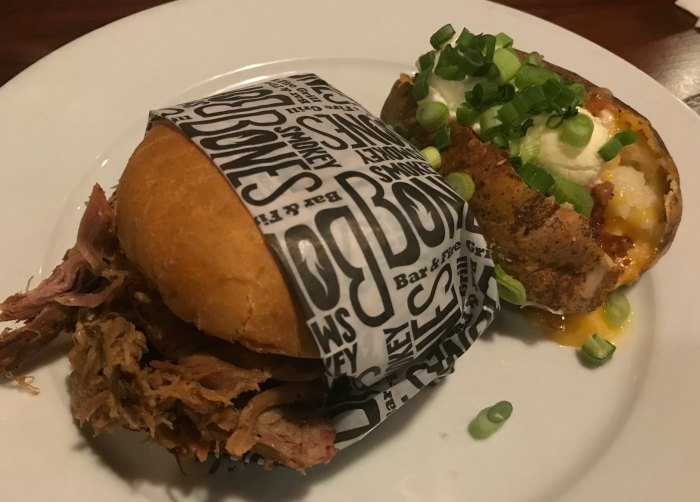 Served "naked", Hannah has the wonderful option of sauces on the table to choose from. One of the other waitresses happened to hear us talking about he sauces and stopped over to give us a great play-by-play of each sauce and what type of flavor they each offer. Hannah opted to stick with a sweeter taste and chose the Bones KC BBQ sauce for her sandwich.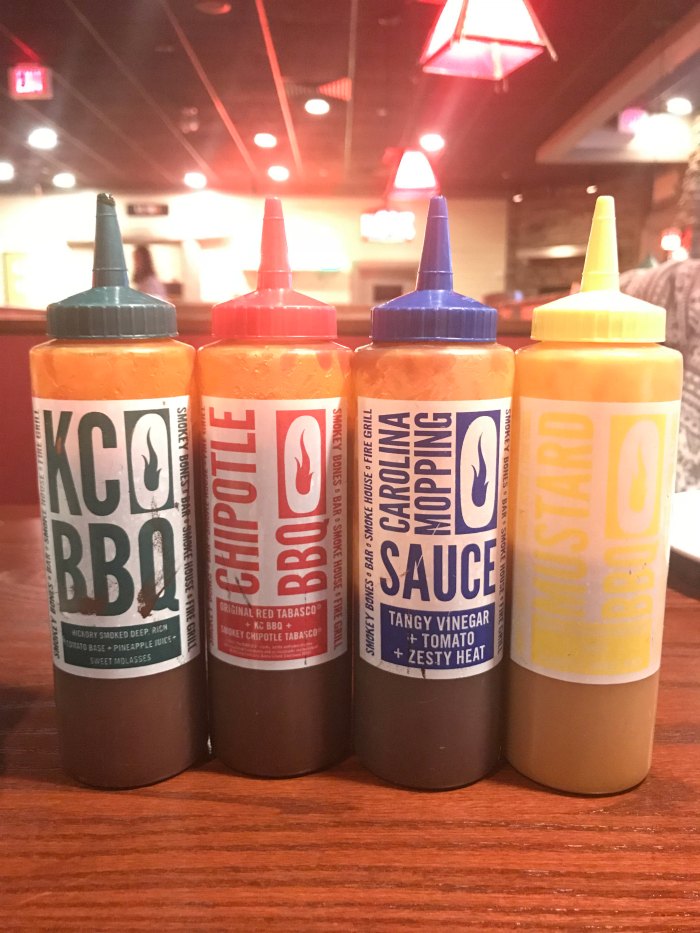 Now mom was having a bit of longing for seafood. That is another reason why I loved Smokey Bones. They offer more than just delicious barbecue. Seafood, wings, salads, chicken and more.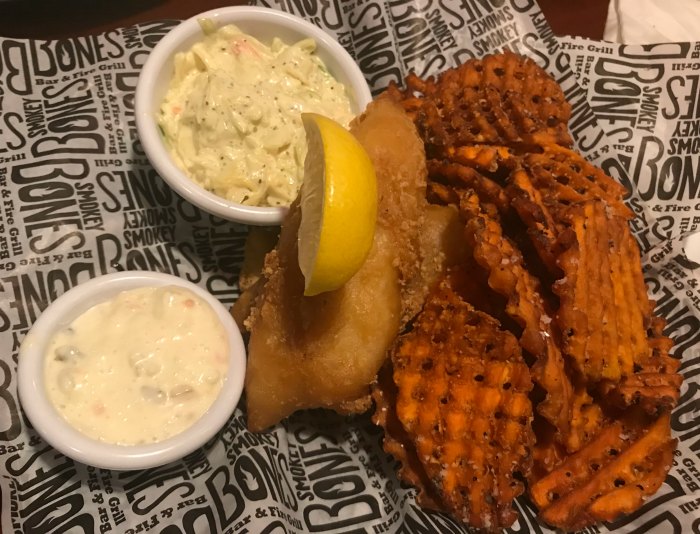 She chose the Fish & Chips platter and replaced the natural cut fries with some sweet tasting waffle cut sweet potato fries. She too enjoyed her meal and not a bite was left after finishing her platter.
We all just sat there, completely sated, completely satisfied. We could not top off this great meal any more, even if we had room – or so we thought. That is when Amberly showed us the dessert menu.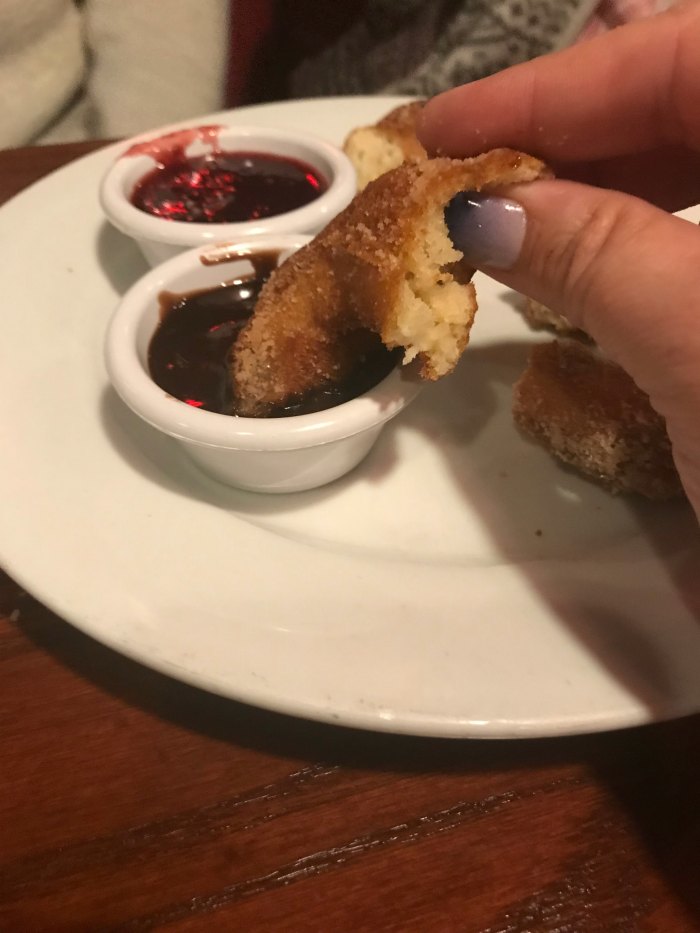 I literally had no more room for food, but Hannah and mom did and they opted to share a few sweet bits from the Hot Bag O' Donuts that comes with sweet chocolate and raspberry dipping sauces. By the time we got them, I could't resist – so I also sneaked in a quick bite to make my night at Smokey ones complete. The rest, we did take home and enjoy a bit later when we had some room in our belly's again
If you aren't out the door heading to Smokey Bones by the end of reading this review, YOU SHOULD BE. We left with nothing by joy in our tummies, smiles on our faces and immediate plans on when to return. Smokey Bones has some of the best food we ever tasted and the service makes it 100% worthwhile to keep going back again and again.
Be sure to stay connected with Smokey Bones so you can find a location near you and see what their delicious menu has to offer. If you are in or near the Cincinnati location, be sure to stop in and tell them Kristin from It's Free At Last sent you!